The Boho Wedding Directory is a hand-picked list of all awesome wedding suppliers in the business, ready to help you plan your Boho wedding. The Directory is located in the main menu bar at the top of each page and is super easy to use. It is split up into suppliers and regions making it easy for you to find the perfect Boho supplier for your wedding.
To make sure you don't miss any of the wonderful suppliers that have been added to the directory, each week I showcase the suppliers that have joined in a mini update. This weeks new suppliers added to the directory are:
Photography: Captured Weddings
We're Captured Media, a purpose built crew of experienced wedding photographers & videographers. We cover the UK and beyond, capturing precious moments, and visually expressing the love stories of couples from all backgrounds and of all beliefs.
More Information: www.boho-weddings.com/captured-weddings
Bridesmaids: Rewritten London
Based in London, Rewritten was created in 2016 by friends Katie Arnott and Frances Cookson, who, frustrated by the current offering of bridesmaid dresses for their own bridesmaids, so decided to design their own.
More Information: www.boho-weddings.com/rewritten-london
Photography: Brianna Parks Photography
Inspiring, encouraging, and empowering couples to push traditional boundaries and create experiences they'll remember forever.
More information: www.boho-weddings.com/brianna-parks-photography
Marquees & Tipi's: Bigtopmania
Blending the colourful festival or theatrical circus vibe with traditional canvas and wood, Bigtopmania will help you create a simply stunning event. Years of experience and a host of fabulous marquees, equipment and finishing touches will enable you to style yourself silly! Be Unique! Be Creative! Be Yourself!
More information: www.boho-weddings.com/bigtopmania
Wedding Planners: Weddings by Elizabeth Anne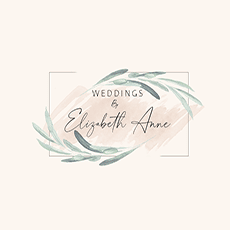 Elizabeth Anne brings a fresh approach to planning your wedding across Cyprus and Europe, while building on her years of experience in the industry. Offering weddings oozing with style, hints of luxury and you at the heart.
More Information: www.boho-weddings.com/weddings-by-elizabeth-anne
Photography: Modern Art Photograph
Modern Art Photograph is a skilful wedding photographer operating out of Portland, OR. With his camera in hand, this visual artist is capable of producing high-quality images. Owner Robert Knapp takes a photojournalistic approach, documenting weddings as they naturally unfold.
More Information: www.boho-weddings.com/modern-art-photograph
IF YOU ARE INTERESTED IN GETTING YOURSELF ADDED ON TO THE 'BOHO WEDDING DIRECTORY' EMAIL ME AT 

[email protected]

 FOR AN APPLICATION FORM.
HAVE A FABULOUS WEEKEND  
BIG BOHO LOVE
KELLY XX