The Boho Wedding Directory is a hand-picked list of all awesome wedding suppliers in the business, ready to help you plan your Boho wedding. The Directory is located in the main menu bar at the top of each page and is super easy to use. It is split up into suppliers and regions making it easy for you to find the perfect Boho supplier for your wedding.
To make sure you don't miss any of the wonderful suppliers that have been added to the directory, each week I showcase the suppliers that have joined in a mini update. This weeks new suppliers added to the directory are:
Marquee: Original Marquees
We create magical spaces for wonderful parties. Our marquees are light and airy inside while outside, white pennants and flying lights compliment the swooping roof lines and timeless silhouettes. From intimate birthday gatherings to perfect weddings we are on hand to guide you, every step of the way.
More Information: www.boho-weddings.com/original-marquees
Photo Booth & Transport: Buttercup Bus Vintage Campers
Buttercup Bus Vintage Campers offer a fleet of seven pretty VW Campers for campervan photobooths, wedding transport and self-drive honeymoon hire. Covering 40 miles across from Croydon, in London, Surrey, Sussex and Kent. Our camperbooths comes with their own power, props, instant prints, online gallery plus all the pretty decorations.
More Information: www.boho-weddings.com/buttercup-bus-vintage-campers
Photography: Alex Rose Photography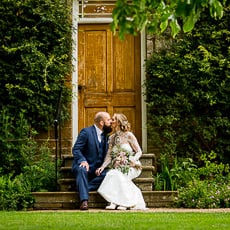 My unobtrusive style of photography captures couples as they enjoy their wedding day. The moments when they are off guard and lost in each other, or laughing with their guests are my favourites, and that is what I aim to capture; The love.
More Information: www.boho-weddings.com/alex-rose-photography
Venues: Milsom Weddings
Our collection of stunning wedding venues, hotels and restaurants across East Anglia offer something special for everyone.Your wedding day is one of the biggest in your life and at Milsom Weddings we understand the level of preparation that is required to ensure that it passes seamlessly. With over 60 years experience in wedding planning we can deliver the perfect wedding; the day you have been dreaming about.
More Information: www.boho-weddings.com/maison-talbooth
Marquee & Tipi's: Hooe's Yurts
Hooe's Yurts provide beautiful yurts specializing in decorating them with stunning textiles & furnishings. With a large range of sizes available you can have one huge yurt or link them together to create amazing yurt palaces. The smaller yurts are perfect as bedrooms for wedding guests or your honeymoon night.
More Infomration: www.boho-weddings.com/hooes-yurts
Photography: Crayden Wedding Photography
Hello, I'm Mark, a Yorkshire based photographer, who has a real, genuine passion for wedding photography. Covering the Uk and Europe
More Information: http://www.boho-weddings.com/crayden-wedding-photography
IF YOU ARE INTERESTED IN GETTING YOURSELF ADDED ON TO THE 'BOHO WEDDING DIRECTORY' EMAIL ME AT 

[email protected]

 FOR AN APPLICATION FORM.
HAVE A GOOD WEEKEND
BIG BOHO LOVE
KELLY XX