Happy Friday everyone, boy am I pleased it's the weekend soon how about you? There is a glass of wine with my name on it waiting for wine o'clock later. Before that can happen though I have two fabulous posts to share with you. The first one is the gorgeous farm wedding of Alexis and Conor who were married on 22nd August 2015. It's a lovely wedding set on the couples dairy farm in Maine, complete with lots of cute farm animals and pretty rustic details. Thanks to Siobhan from Maine Tinker Photography for the images.
'Our beautiful Farm Wedding'
Siobhan the Photographer tells us more about the day.
Alexis and Conor recently moved from Florida to Maine to change their lives after Conor finished his service to our country. Their dream was to start an Organic Dairy farm and here they are, living their dream at Bo Lait Farm! Where better to hold their reception than on the lovely property and alongside their beloved farm animals? (As an animal lover, I was in heaven!)
Their ceremony was held at Our Lady of Good Hope in Camden Maine. It was extra special because Conor's uncle is a priest and held a very special mass for them. Alexis was so stunning in her perfect dress from BHLDN, and that head-piece was to die for!
Guests got to hitch a ride on a school bus from the church to their farm, where they enjoyed good music, played with animals (esp. the barn kitten) and all with an amazing view of the cow pasture.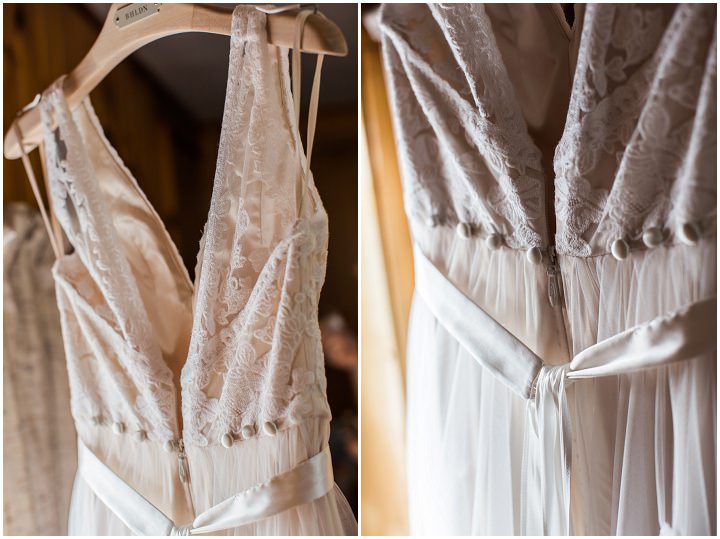 Supplier Shout Outs
For more information on Siobhan's work please go to:
www.themainetinker.com / [email protected] / FACEBOOK / PINTEREST / I:mainetinkerphotography / @themainetinker