Today I am taking you to sunny California for the gorgeous wedding of Lexie and Nick who were married on 3rd October 2020 in Bakersfield. In the midst of Covid they had to change their plans to follow guidelines but this didn't stop them having the most gorgeous looking wedding. They filled their day with a 'Rustic Boho' theme with the most beautiful flowers and some stunning decoration ideas. I just adore the double swing, what a wonderful addition to any wedding. As for their pet dog? What a cutie! I really do love this wedding, I love an outdoor wedding and this one is chilled and relaxed yet full of style. Big thanks to Alexandra Wallace for the fabulous photos and to Fairy Godmother a Wedding & Event Company for the submission.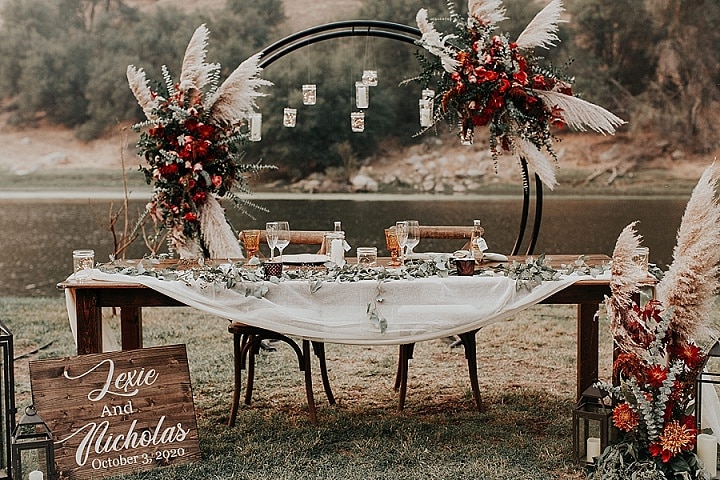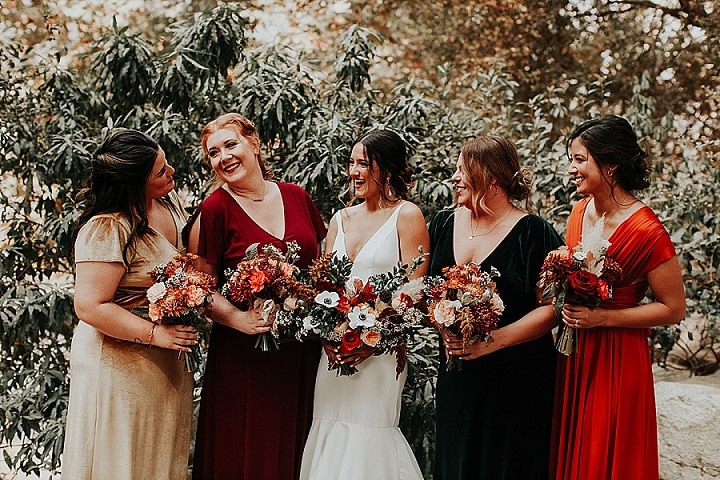 Colleen from Fairy Godmother tells us more
When all the right elements of vintage, bohemian, and rustic come together, we call that magic. Against the backdrop of this wedding by the river, in the midst of COVID-19 pandemic, a limited number of friends and family gathered to witness these high school sweethearts tie the knot. Featuring moody, warm, and bold colours from the greens and burnt orange, it only complemented the venue's natural beauty, and made for a dreamlike fall wedding that one never wants to end.
Supplier Shout Outs