Well hello there, with only 4 sleeps now until the big day I am getting more and more excited for Christmas. I am off work with Dexter this week and we have been doing lots of fab Christmas things together. I do love the week before Christmas, so festive, so much pre Christmas fun to be had, the anticipation of what's to come! On with the Christmas content and I have this delightful snow white themed Christmas styled shoot to share with you. The shoot took place in Stockton, New Jersey and is full to the brim with the most amazing decoration, stunning flowers, the most magnificent cake and of course the Llamas. The attention to detail is outstanding, I'm sure you will agree with me, it really is a feast for the eyes. Big thanks to Ray of Sunshine Photography and her team of superb suppliers for the wonderful photos.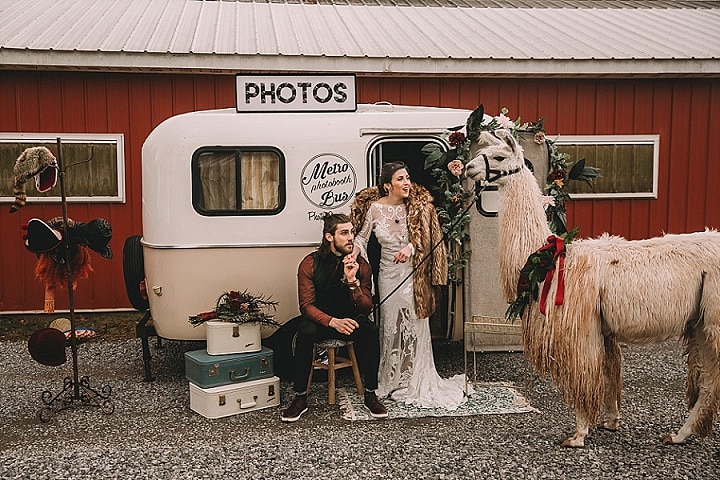 Erin from Ray of Sunshine Photography tells us more about the shoot
I had such a pleasure creating this snow white inspired styled shoot. I wanted to incorporate a lot of snow white details into our day. Snow white is known for talking with animals and birds so we had a falcon join us for photos! We also had our shoot on a llama farm where Magic was the star of the show. We had jewelry fit for a princess….no really you don't even want to know how much it costs! haha There was a magic mirror, beautiful dark and moody cookies and cake and of course an apple pie too! We also had a cohesive woodsy vibe throughout our shoot. Not to mention our couple was the perfect pair for this shoot. I wanted to also incorporate a bird cage veil hence snow white and the birds and also because it's a little more unique than the current trends. We even had vendors create a custom wooden watch and ring just for our shoot. I had over 20 vendors collaborate on this shoot and I'm excited to finally see my vision come to life. I hope you enjoy it!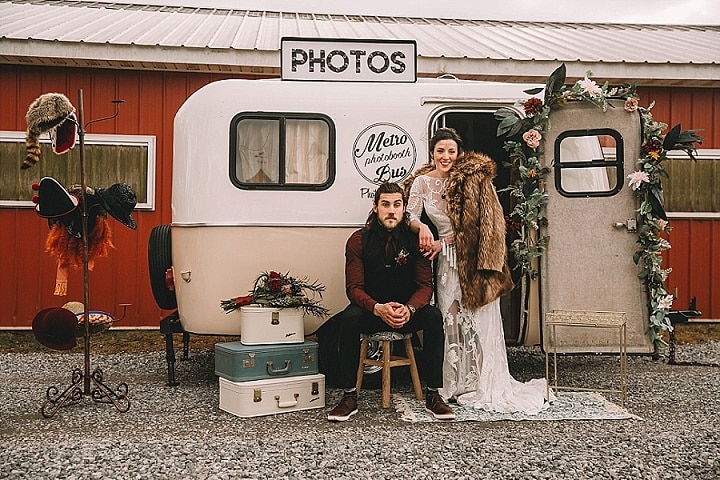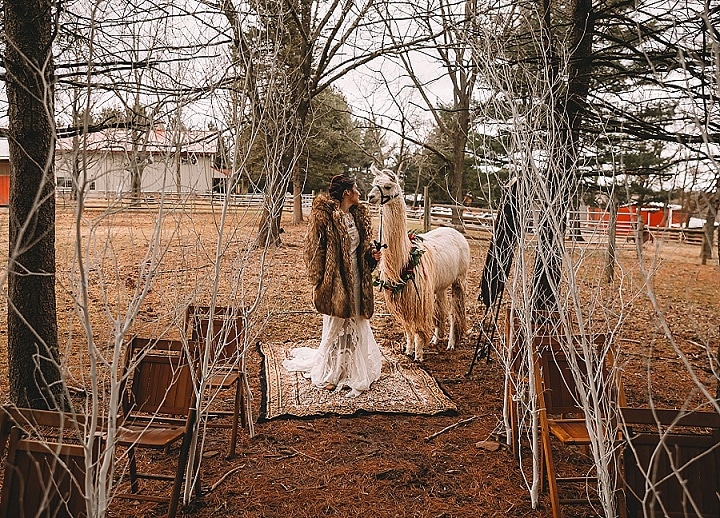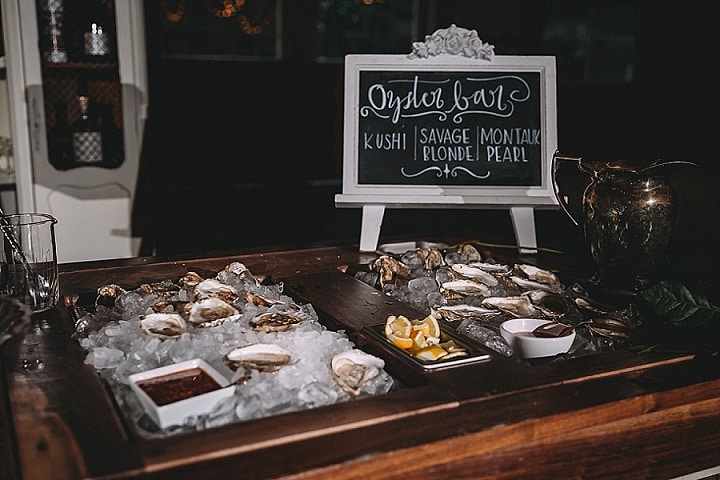 Supplier Shout Outs
Due to an email issue if you have emailed me between the 2nd & 9th of December, please resend it.
X