After going out for a gorgeous meal with my husband Nik last night to celebrate our 12th wedding anniversary, my head is rather sore this morning! Far from rock and roll! What is rock and roll is the wedding I am featuring today, a styled elopement shoot to be exact! The shoot took place on 2nd October 2020 at Buffalo in New York. It's a fantastic shoot, so edgy, featuring an amazing tattooed bride and some amazing decor. Dark reds and blacks really make this shoot stand out and just shows that weddings don't all have to be full of pretty pastels and rustic trims. This edgy shoot is so beautiful but full of individuality as well. Just how we like our weddings at Boho HQ. Big thanks to Megan Ann Photography for the gorgeous photos and to EVL Events for sending me the shoot.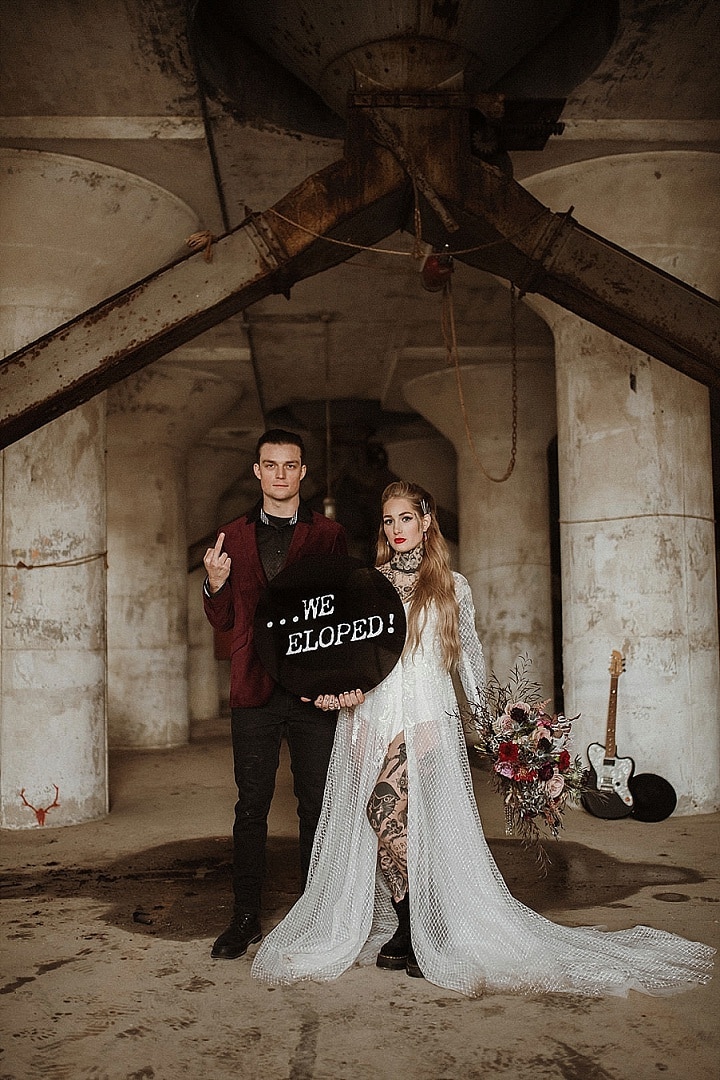 Samantha from EVL Events tells us more about the shoot
I have been dreaming of this shoot for exactly a year. We had plans to shoot it this past April but with the Pandemic, we had to place things on hold. We rescheduled for August of this year, but with the mayhem of a really weird and stressful wedding season, moved once again to October!
I wanted to do something that was completely different for our region. Something that was unexpected, edgy, and rock!
We shot this at Silo City in Buffalo, NY. The American Grain Elevator was built in 1906 for the American Malting Corporation. This used to be the elevator for the production of beers for the Eastern market but fell victim to the Prohibition.
We also shot in the Perot Malt House, built in 1907 where they used this building to malt barley. The Perot Grain Elevator is the site to our ceremony location and interior photos.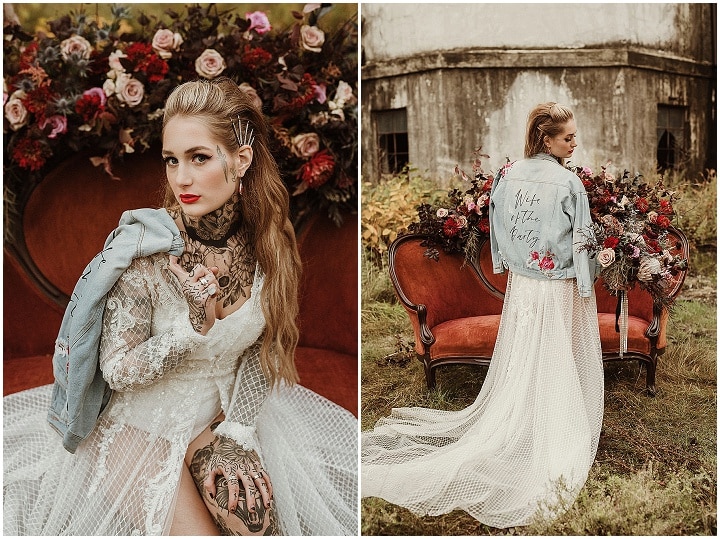 Supplier shout Outs