Happy Bank Holiday everyone (for those of you in the UK!) I hope you are having a lovely day and that the sun is shining where you are! We are hosting a family BBQ here in Sheffield, and I can't wait! Good food, a bit of day drinking and family who we haven't had round since Christmas day! What about you, do you have any bank holiday plans? I am starting off the week with this super cute eco friendly elopement styled shoot. The whole shoot is shining a light on sustainability in the wedding industry. Proving that you can hold a beautiful wedding, while making it completely eco friendly and sustainable, while not loosing any of the beauty or gorgeous details. The shoot took place on 11th April 2020 at Prancing Deer Farm in Warwick, Maryland USA, and was sent to me by Kelly Shoul from In Love and Adventure – Elopement Photography. It's super chilled, set in a gorgeous woodland venue and is perfect for anyone looking for a small intimate wedding. Some gorgeous ideas here, a beautiful colour palette and wonderful decoration.
Kelly tells us more about the shoot
This styled eco-elopement took place at Prancing Deer Farm, a new outdoor venue with tranquil farm and forest scenery on the Eastern Shore of Maryland. In addition to the location, the shoot incorporated sustainability in every detail possible. Co-photographer Alex scavenged in the forest for the perfect natural additions to the ring box and cake styling while lead photographer Kelly set up a tablescape that showcased how repurposed, earthy, and vintage can all intersect. The remnants of a water distribution platform were repurposed into tree trunk accents that were used as props for multiple scenes in the shoot. A forgotten old wicker loveseat made a perfect setting for cozy portraits of the couple. The vow cards and elopement announcement were printed on seed paper stationary which, when planted, will grow into wildflowers and serve as a reminder of the couple's flourishing love. These are just a few of the many ways that the team exercised resourcefulness and incorporated a consciousness of the lifecycle of items in this shoot. We had so much fun working together as a team to creatively employ nature to make art!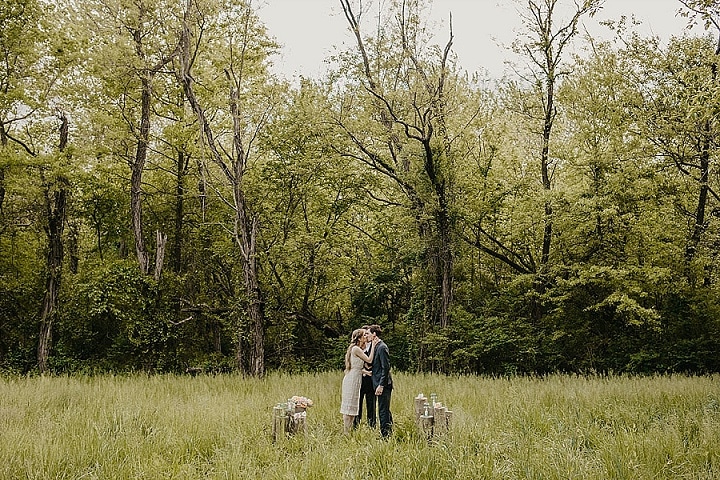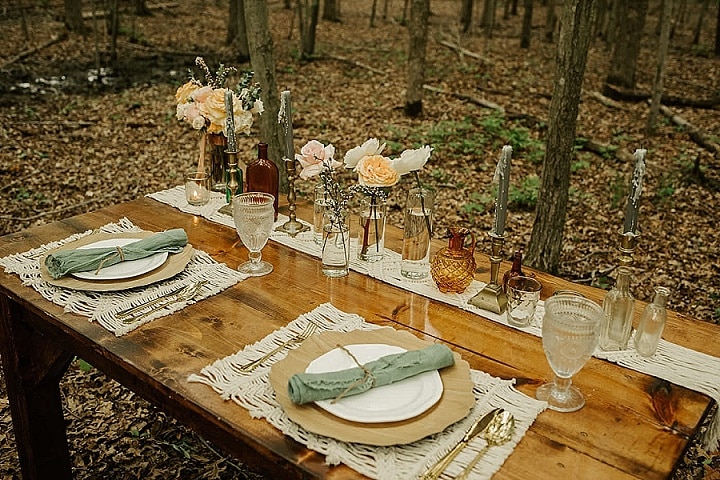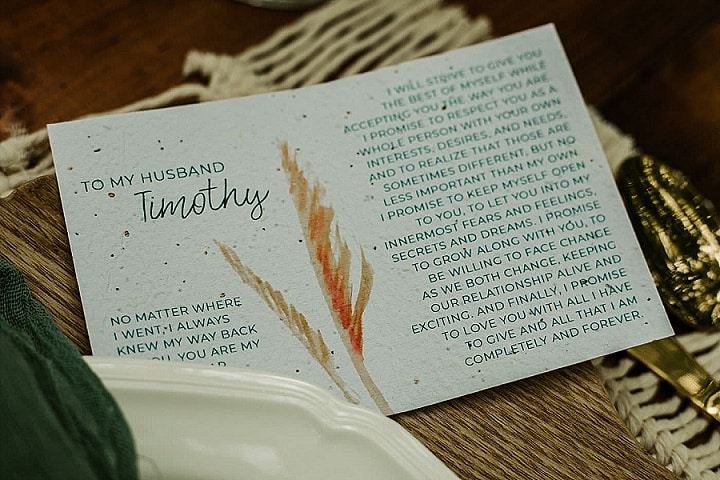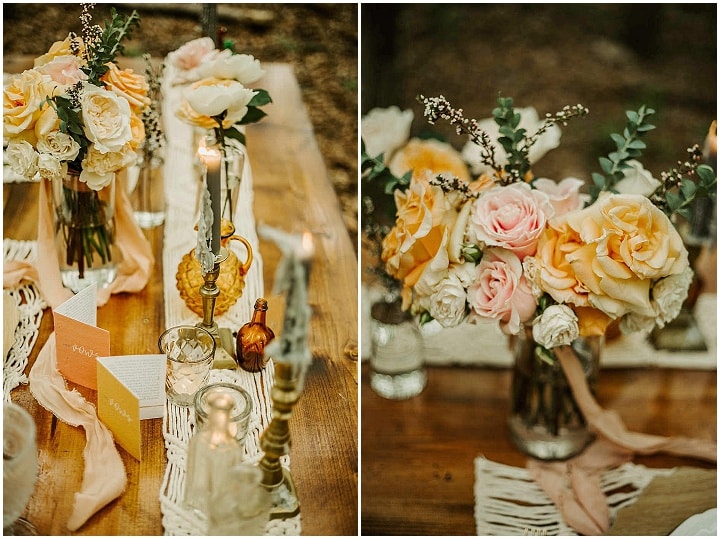 Supplier Shout Outs
For more information about In Love and Adventure go to