Yay for Friday! I hope you have all had a fantastic week, how much better does it feel when the sun shines! It's been glorious here in Sheffield, it really does feel like spring is here at last, so in honour of this wonderful time of year I have a delightful spring styled shoot to share with you. The shoot took place in February this year (2021) in Modesto, California. James & Angela Hannibal from ShootAnyAngle Wedding Photography wanted to make the most of almond blossom season, so set up camp in this beautiful orchard and let the stunning backdrop do all the work. With a glamorous picnic theme they really went to town on the styling and made the whole shoot super luxurious, full of opulent flowers and delicious food. Mikyla and Miko, the two gorgeous models, then brought the whole shoot to life with their fun, laid back personalities, bursting with love for each other.
James and Angela tells us more about the shoot
With COVID shutting down so many big weddings, I wanted to show our brides and grooms how they can have an event that is just as special and memorable while staying safe. There are so many beautiful venues out there, true, but one of the best parts about elopements is that you can exchange your vows privately ANYWHERE! It really opens up the possibility to have something truly unique. Plus, we even offer the option to officiate the ceremony for them, so the officiant and witness are off-camera, because we're behind the camera! It keeps it very intimate.
I decided to create a beautiful day in an almond blossom orchard. The beautiful white trees only bloom for a couple weeks, and they create such a stunning backdrop. I brought in Events22, and they created a glamorous picnic in the middle of the orchard for Miko and Mikyla along with all the florals. All local vendors were used for the shoot, and they truly created something magical! Miko and Mikyla's love showed through in every photo. They love traveling and experiencing as many fun and unique things as they can, so they were so happy to be a part of the shoot and have their love captured.
The colors were peaches and pinks. They are a popular choice for a boho look, but we wanted to do something different. So, we made it have a touch of glam. The picnic basket overflowing with flowers that Events22 created was pure genius! That plus the bouquet were probably my favorite details. They did a beautiful job creating all the florals, and they even came from the local farm, Wild Blooms Farm!
Mikyla and Miko are a real couple, and I just loved watching them together. Probably my favorite moment was when I had Mikyla jump on Miko's back. He ran around with her on his back, and they were just having so much fun! It made for a great moment and great photos.
I knew I wanted an elopement feel but while still showing brides and grooms how they didn't have to be completely traditional. You can have a charcuterie board instead of cake. White dresses are not a requirement! When I saw the dress from SHEIN, I knew that was the perfect fit. It was unique yet elegant, and it fit in with our colors well too.
One piece of advice I always give to my brides and grooms is be true to yourself. Especially with COVID changing everyone's plans, you can have a unique celebration (even a mini wedding or elopement) that will be a lot more special to you than if you just copy what has been done over and over again. If you make the wedding a reflection of who YOU are, then you can't go wrong! And everyone will remember your wedding because it was different and special.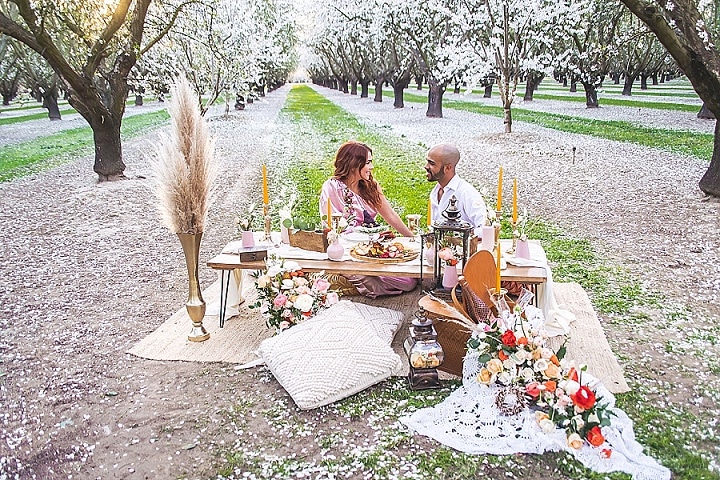 Supplier Shout Outs
For more information on Shoot Any Angle Wedding Photography go to