This afternoon we are talking bespoke rings. If you are currently choosing your engagement ring, wedding rings or eternity ring then I can imagine you have a lot of questions, and a lot of choice! Trying to choose from so many options is often hard, but have you considered your own bespoke ring, that you get to design your self? May I introduce you to Martin Commins from Bespoke Diamonds he is the mastermind behind this amazing business and offers custom made bespoke diamond rings to every one of his customers. Working with Ethically sourced natural diamonds as well as lab grown diamonds, the options available are endless. So think of your dream ring and Bespoke Diamonds will be able to create it for you. Martin is here to tell you more.
"We offer choice, quality and value for money"
When did you start the business?
I originally started in the diamond business with my price comparison website, www.perfectring.ie in 2009.
This website created a platform for people to use to compare diamond ring prices across numerous businesses to make sure they were getting the best value for their money – something which remains an integral part of our business today.
The website allowed multiple jewellery businesses across Ireland to promote their products and allowed customers to easily compare quality and value of thousands of rings from dozens of companies from the comfort of their laptop.
This experience working alongside so many other jewellery businesses exposed me to the many problems within the industry, such as outsourcing of mass-produced diamond rings from abroad. These rings have flooded the market with faulty rings that cannot be altered or repaired. This is when I began to see an opening in the market for selling engagement rings.
By 2012, my business expanded into a second website, www.bespokediamonds.ie, to facilitate the creation of custom-made engagement rings.
Bespoke Diamonds soon evolved into successful independent bespoke retailer specialising in diamond engagement rings and other fine jewellery pieces.
Our office now accommodates private consultations from my staff of diamond experts and an on-site workshop. We buy our diamonds straight from the supplier and make all rings on the premises with the help of our highly skilled team of goldsmiths who have over 30 years' experience in the trade. By removing our overheads, we have massively reduced costs which is the reason why our prices can be substantially lower than other retailers.
In our workshop we have an in-house designer, and in-house goldsmith, and have invested in state-of-the-art technology such as our 3D printer to create our unique designs. We have succeeded in combining the traditional and contemporary art of making diamond rings.
We sell both natural and lab created diamonds.
We pride ourselves in using the best, ethically sourced materials to create your future heirlooms that will stand the test of time.
We also still operate our website as an online store and offer worldwide delivery.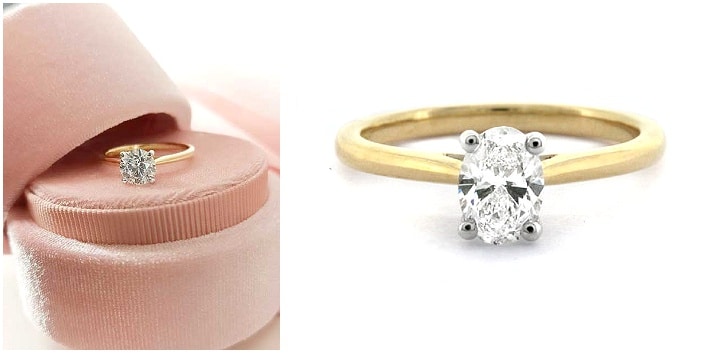 Where are you based?
33 Kildare Street Dublin 2. We also have a sister company, Commins & Co. which is ran by my wife. Commins & Co. is a jewellery store which offers a range of diamond jewellery and rings. All of the diamond rings are supplied by Bespoke Diamonds. The store is based in Powerscourt Townhouse Centre 59 William Street, Dublin 2.
What were you doing before?
I studied business and economics as an undergraduate in Trinity College before completing my Masters in accounting in UCD. I then became a qualified chartered accountant while working in PwC. Afterwards, I worked as a Finance Manager with Enterprise Ireland.
Over the years the desire to work for myself grew and I decided to take several online web design courses.
This eventually led to my creation of www.perfectring.ie.
How would you describe your style?
Honestly, we don't see ourselves as having any set "style".
Bespoke is in our name and it summarises our style, which is based purely on the individual and therefore varies from customer to customer. We specialise in making diamond rings, and no style is off limits.
We understand that jewellery is personal to you. We provide one-of-a-kind rings. When you buy an engagement ring from us you are the first and only person to ever wear that ring on your finger as opposed to a High Street ring that has been tried on before by hundreds of potential buyers.
What is your biggest achievement so far?
Bespoke Diamonds is my most successful achievement. Firstly, I created www.perfectring.ie myself from scratch which I then expanded into the success of Bespoke Diamonds. This success came from peoples demands.
We have eliminated overheads, provided more range of design with the promise of making any ring in 2-4 weeks by simply having our production team in-house.
We are also the proud winners of the following prizes:
Weddings Online 'Jeweller Of The Year 2019'
Ireland's Wedding Journal Readers Award 'Jeweller Of The Year 2018'
Weddings Online 'Jeweller Of The Year 2017'
Mrs 2 Be 'Jeweller Of The Year 2017'
Weddings Online 'Jeweller Of The Year 2015'
Weddings Online 'Jeweller Of The Year 2014'
What makes you different to your competitors?
We offer choice, quality and value for money, three things which are very rare to find together. We offer Dublin's finest and most affordable Bespoke Jewellery.
What do you enjoy most about your job?
Engagement rings, wedding rings, eternity rings, all of these special rings hold so much meaning to the person who wears them. These are rings people exchange throughout their relationship to symbolise their love and commitment to each other. To get to be a part of the process of selecting such a symbolic ring is truly an experience unlike any other. I still remember how nervous the first man I sold an engagement ring to was, how happy and excited the first couple I ever sold wedding bands to were. You're not just selling a product; you're helping to create the beginning of someone's fairy tale.
What can you never leave the house without?
My Wedding Ring!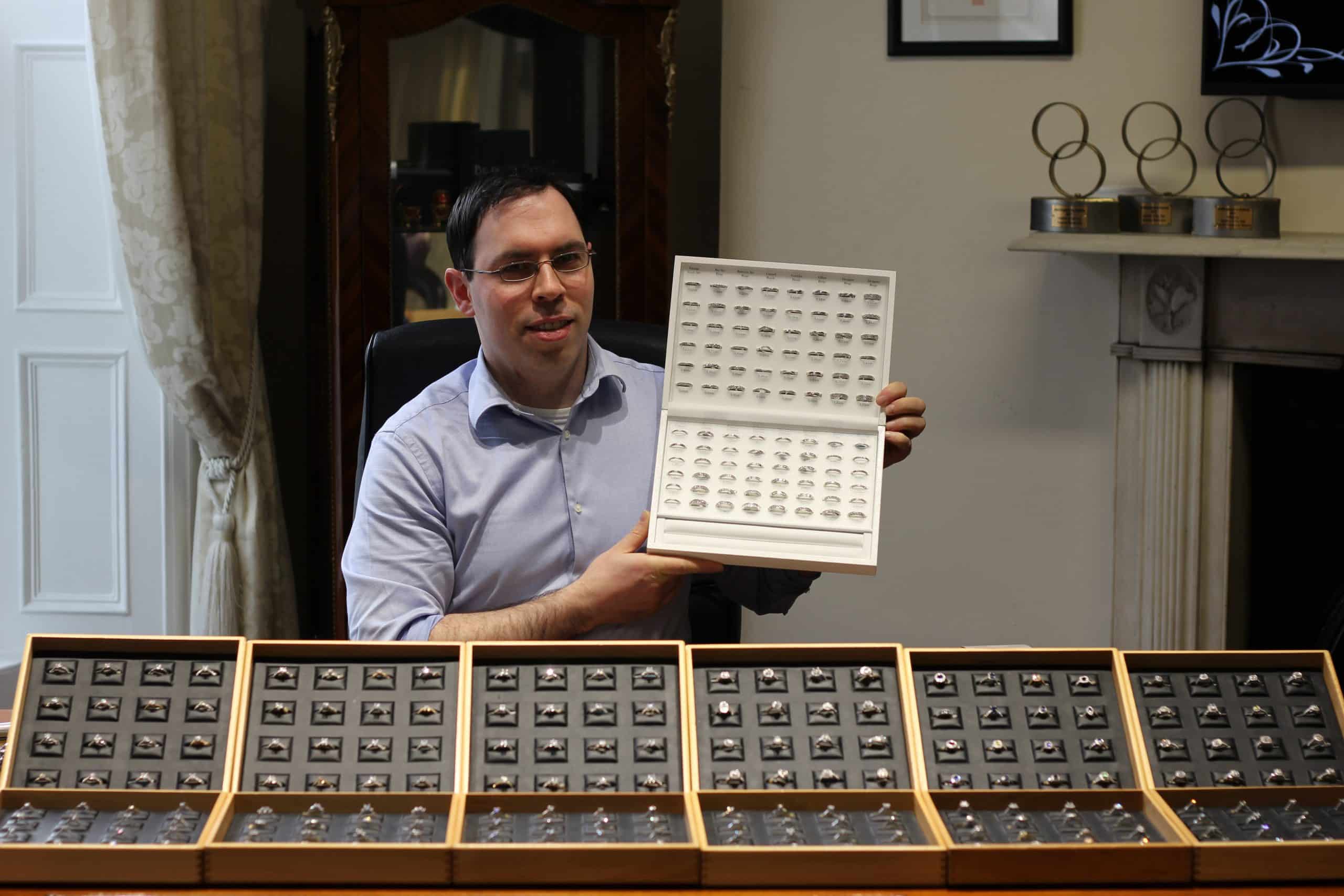 For more information on Bespoke Diamonds go to
hwww.bespokediamonds.ie  / www.bespokediamonds.ie/blog/ / [email protected]/ 01-6855800 / FACEBOOK / INSTAGRAM / PINTEREST / TWITTER
this is a sponsored post