Choosing your wedding ring can be a complicated task and sometimes a side of the wedding planning that can sometimes be forgotten about. So much emphasis is put on the engagement ring that the wedding ring can get a bit left out! Today I have wedding and engagement ring expert Anthony Edwards from  www.weddingrings-direct.com to tell you more about his on-line business, which is the perfect place to choose your wedding rings from. With a massive selection of modern and vintage inspired rings, Wedding Rings Direct has something for every taste and style.


I'll pass the Blog over to Anthony………
My name is Anthony Edwards and I'm the Managing Director of www.weddingrings-direct.com We are now in our 14th year as a family run company and supply gorgeous wedding rings and engagement rings for brides and grooms! 
What made you start your business?
I ran a jewellery shop in lovely Brighton for 17 years; I then worked in the insurance industry dealing with jewellery claims. As internet shopping started to take off I wanted to get back into the jewellery business but doubted the long-term viability of a high street shop. Therefore decided to take the plunge into selling wedding rings online and have never looked back!
The company was started in 2000 and we are based in Brighton with a lovely showroom for brides and grooms to visit.
What sort of geographical area do you cover?
As the majority of our customers place their orders online we are nationwide and can even supply worldwide!
How would you describe your style?
We have a very large collection of wedding rings including classic plain bands, diamond wedding rings, shaped wedding rings and completely unique rings like wooden inlays, rock rings and celtic wedding bands.
What makes you different to your competitors?
We make all our rings to order in the size and depth our customers choose therefore the weight of your ring will change depending on your size and the depth will remain the same. This essentially means you get more metal for your money from us.
However the rings you purchase from most high street stores will be a standard weight in either a ladies or gents size, so if you were to order a size I the weight of the ring would be the same as a size M even though this is four sizes apart; as the ring is stretched or compressed to the right size the depth of the ring also changes. This is because they will manufacture standard stock sizes and then resize as required.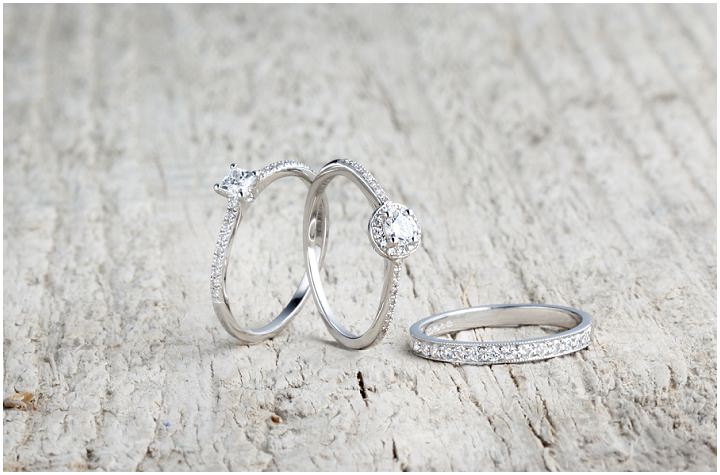 What do you enjoy most about your job?
I personally see the majority of our showroom customer and absolutely love helping brides and grooms find their perfect rings, the look on their faces when they have found 'the one' is something I love to see, even after all these years.
What sort of couple do you think you attract?
Our customers are all different, but have commonality in as much as they want value for money and won't compromise on quality and that is what we deliver!
Can you give me some information on your pricing structure?
As we don't have the overheads of high street shops and we make all our rings to order to your exact specifications, our prices are lower than the high street.
What can you never leave the house without?
I love my work so probably my laptop!
Wedding Rings Direct are excited to announce the launch of our vintage styled diamond wedding rings and eternity rings. These gorgeous rings are available in platinum, white gold and yellow gold and either have diamonds all the way or half the way around the ring. The mill-grain edge and beaded designs give a delicate feminine look, accentuating the diamonds and perfectly complimenting your engagement ring with either princess or brilliant cut diamonds all of GVS quality. Choosing a new ring with a vintage twist allows you to choose your exact specifications of metal and diamonds, while still capturing the style inspired by the Victorian and Edwardian era of 'romance' and sparkle.
Some of the collection includes handcrafted and hand-set diamond rings, which have been designed by diamond-setters who have previously set diamond jewellery for the Royal family and the Cannes Film Festival.
If you would like a twist on any of the new collection please contact our Bespoke team on [email protected]. For more information about this beautiful collection or to book an appointment to visit our showroom in Brighton please contact us on 01273 696515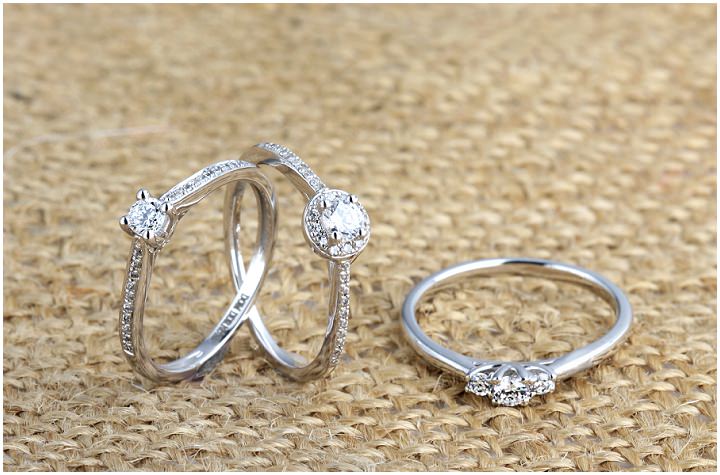 For more information on Wedding Rings Direct go to
www.weddingrings-direct.com
www.weddingrings-direct.com/blog
[email protected]
FACEBOOK
@_wedding_rings_
01273 696515 / 0800 074 8811