Today I am taking you to Milan for this gorgeous styled shoot. The shoot took place on 20th March in a secluded woodland and is based around the inspiration of hippie style and 'on the road' culture. The idea of holding your wedding anywhere you want, of embracing nature and using the environment around you to enhance your day. Maria Bryzhko Wedding Photography worked with a team of amazing suppliers to create a stunning lounge area, as well as a beautiful table arrangement and delightful ceremony area. The tones and colours work perfectly, the detailing is superb and the overall look is just adorable, oh and the dog of course steals the show!
inspired by country chic style, hippie culture, on the road culture and vintage.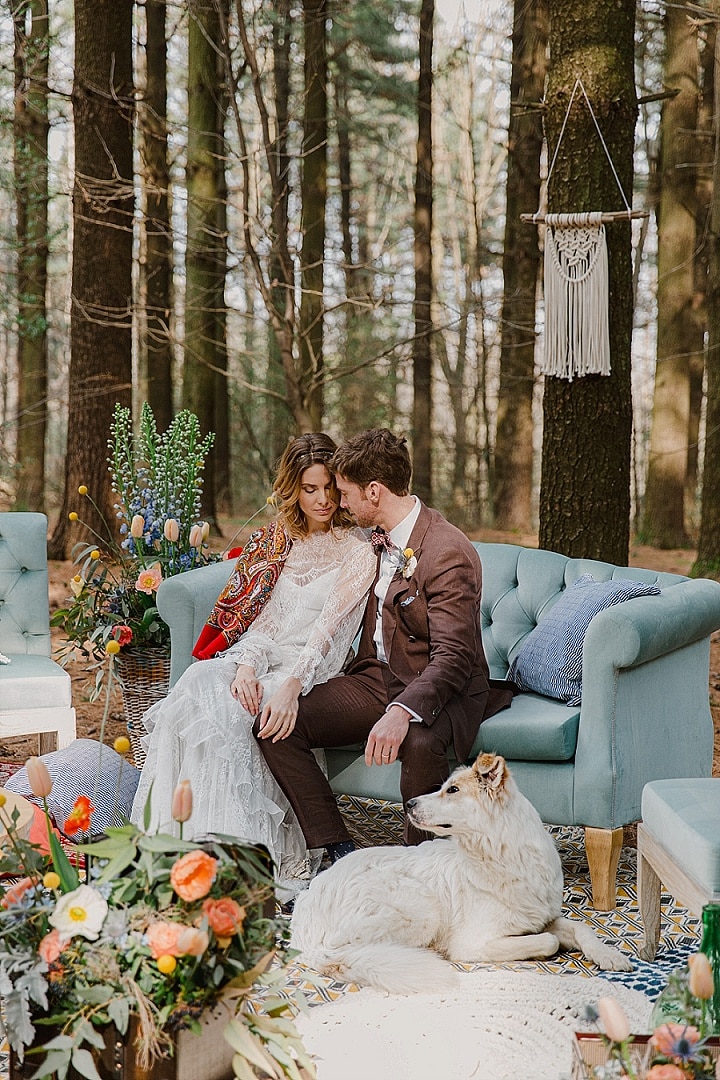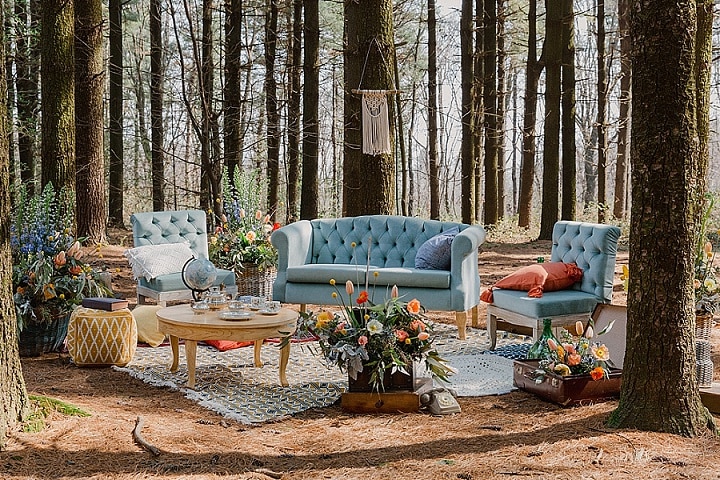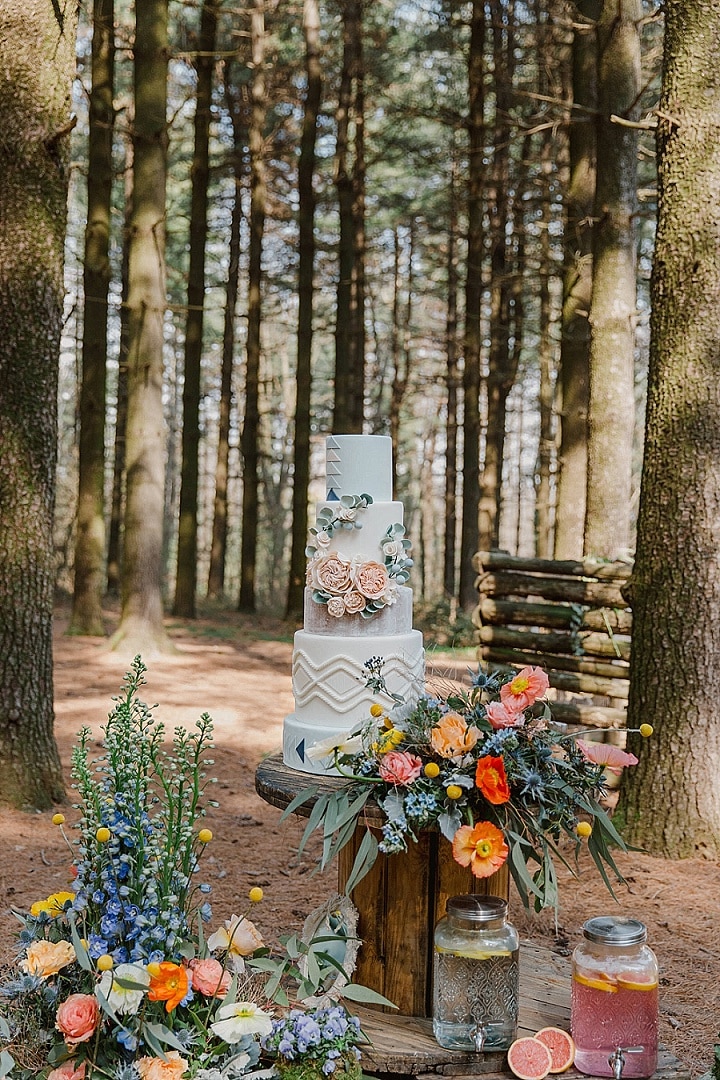 Maria Bryzhko tells us more about the shoot 
The hippie and "on the road" style of the photoshoot is recalled by an exotic peacock chair, turquoise sofa and armchairs, a vintage suitcase and different style carpets and pillows, recalling visited countries. The warm palette creates a cozy atmosphere : yellow, natural colours ( vimini, rattan, natural wool, wood). Handmade dreamcatchers are the presents for the guests.
We wanted to share our idea of an intimate, almost secret wedding, completely in the nature. Love does not need a fancy location. We wanted to use all natural decorations ( wood, cotton, wool, natural moth for the dining table)
The beauty of the nature, Kerouac's "On the Road", travels was our inspiration. We wanted to create an elopement surrounded by nature, and show that you can have a beautiful and
environmental friendly wedding anywhere.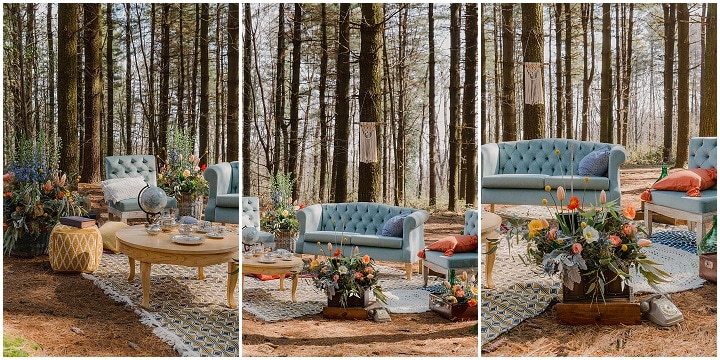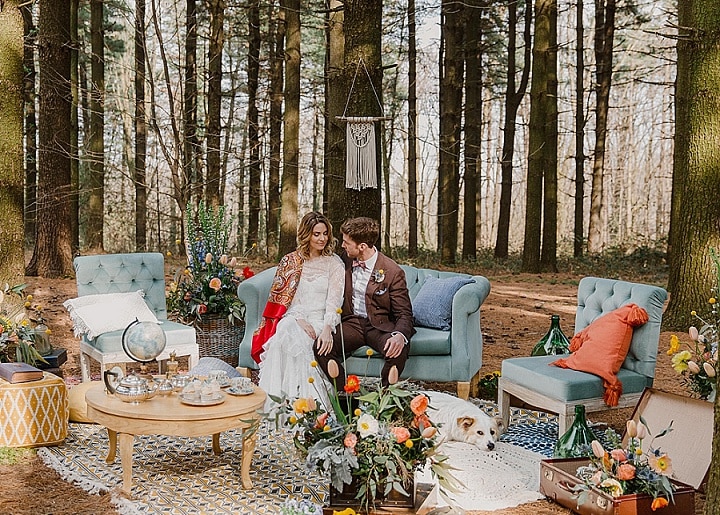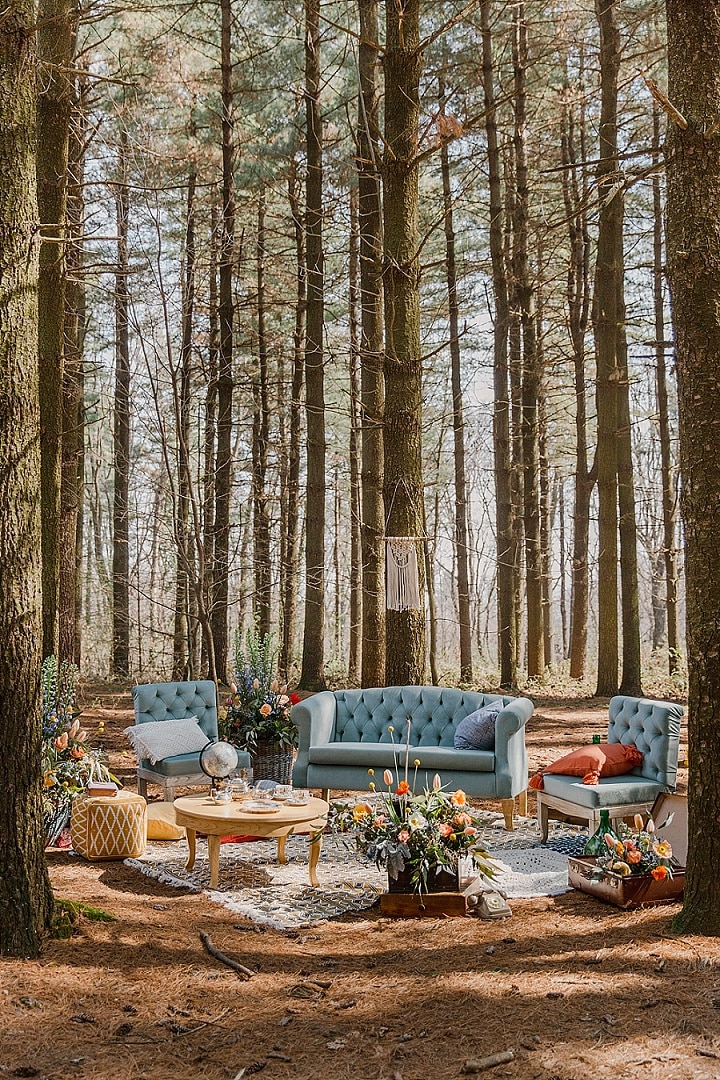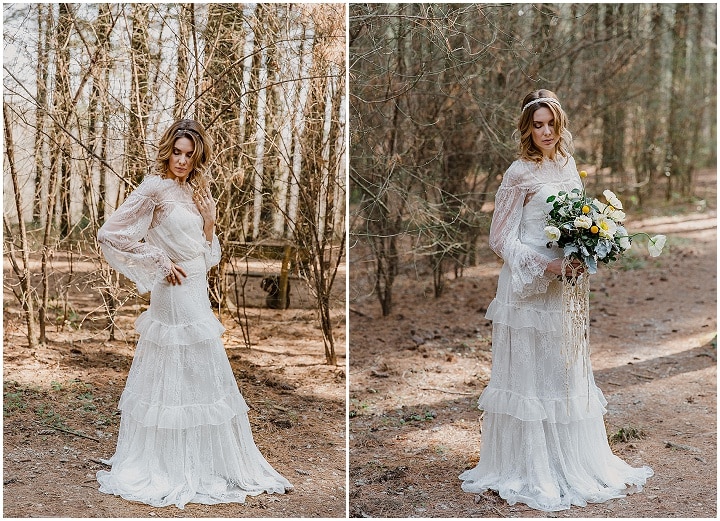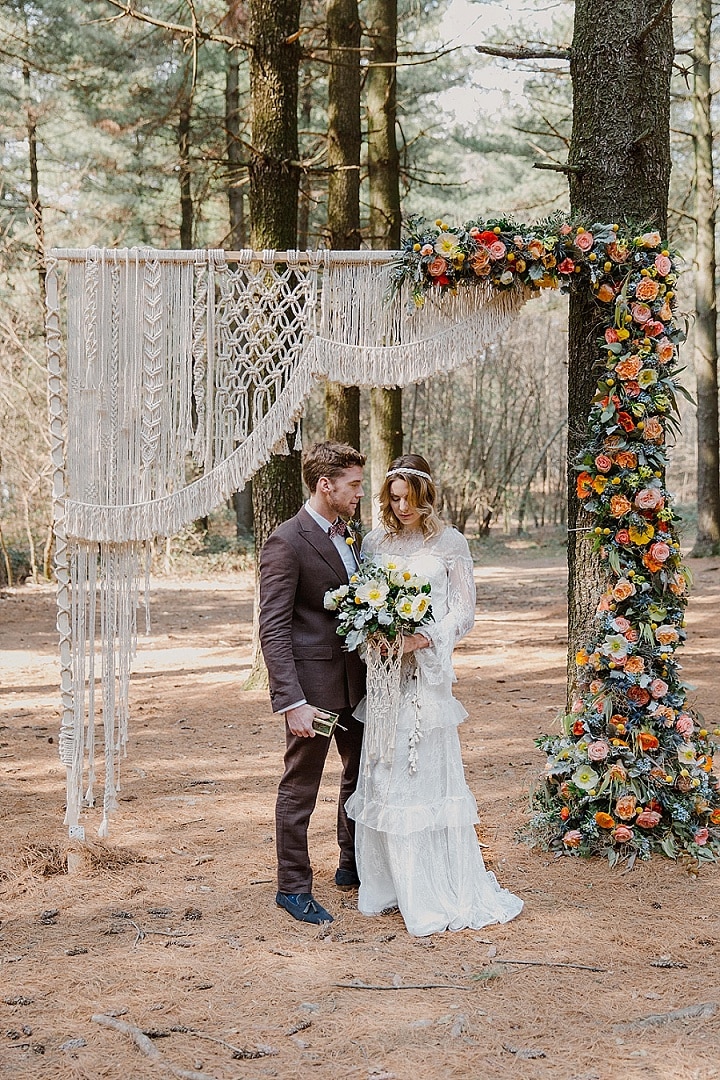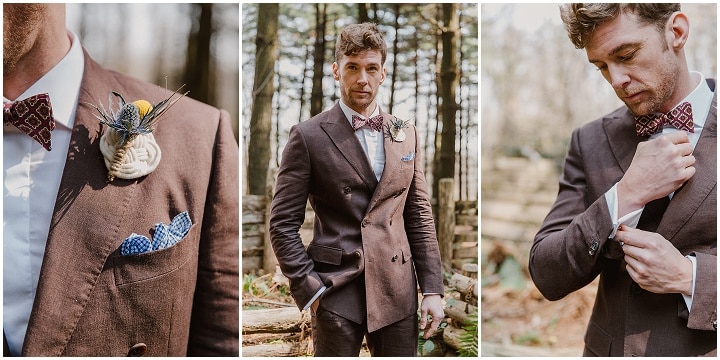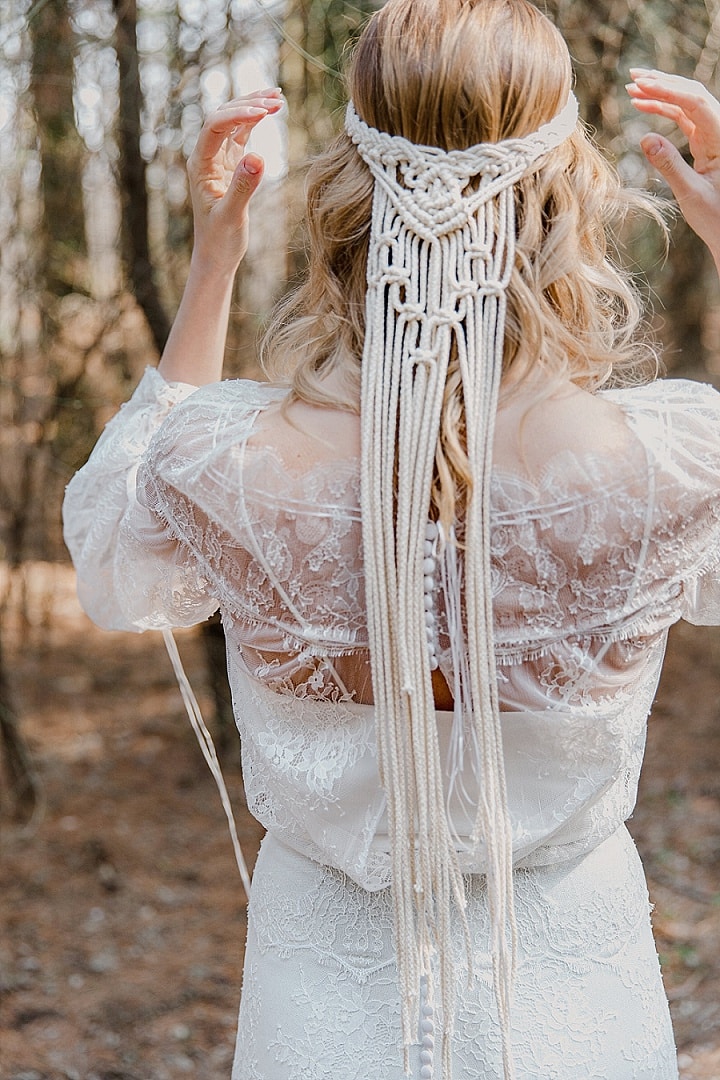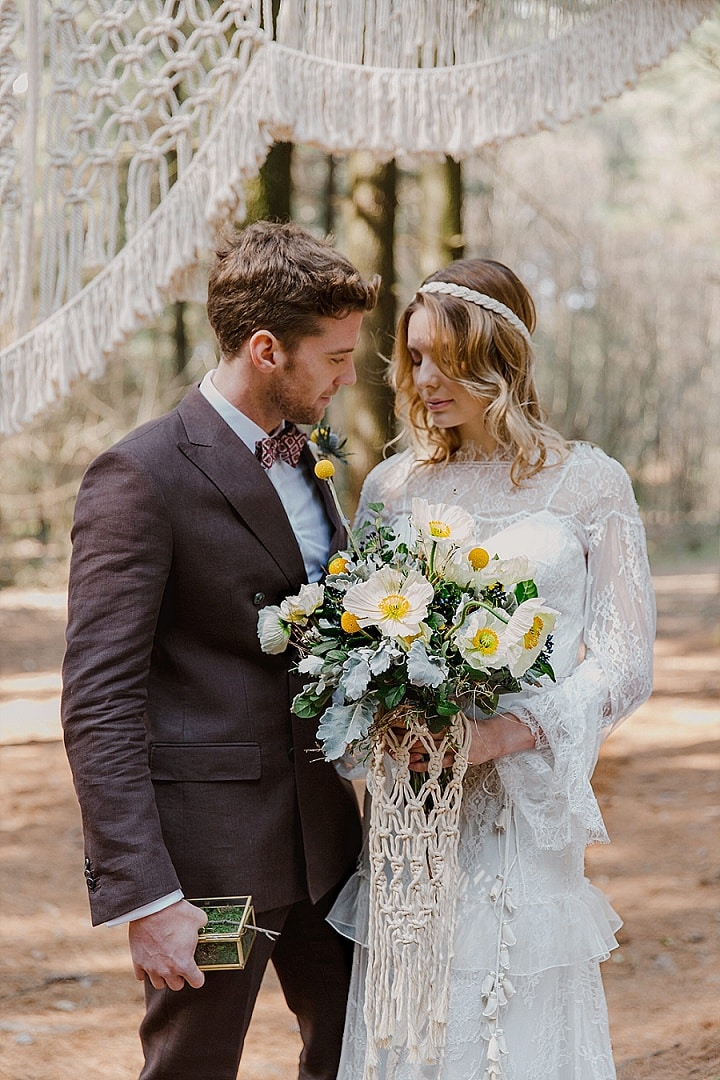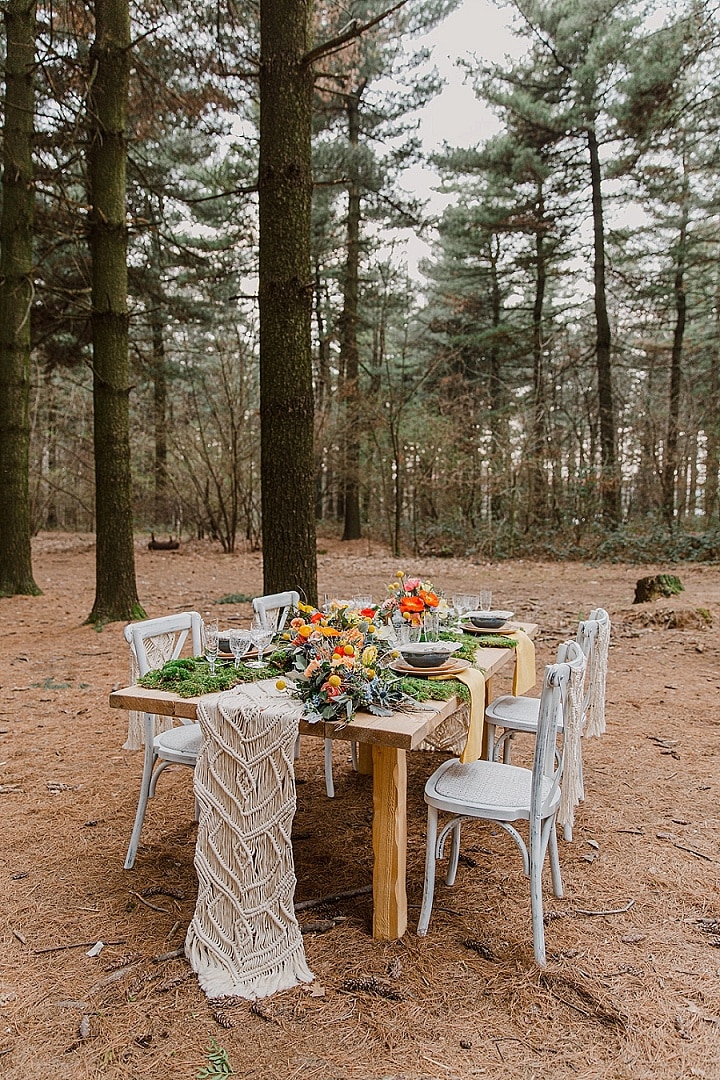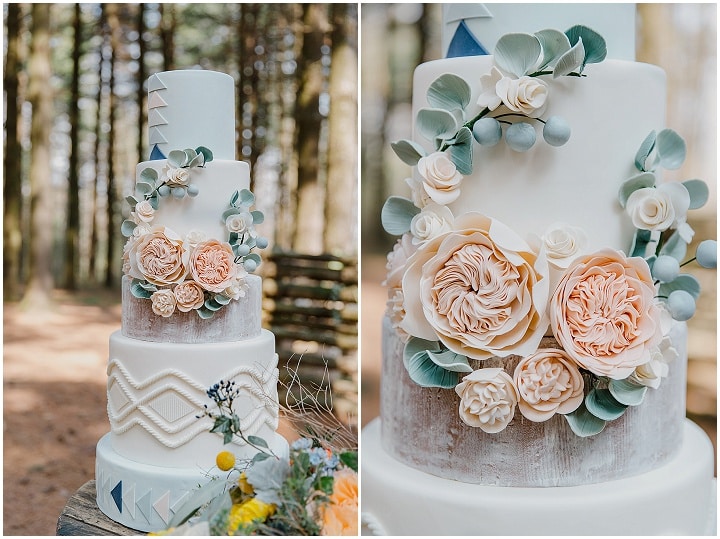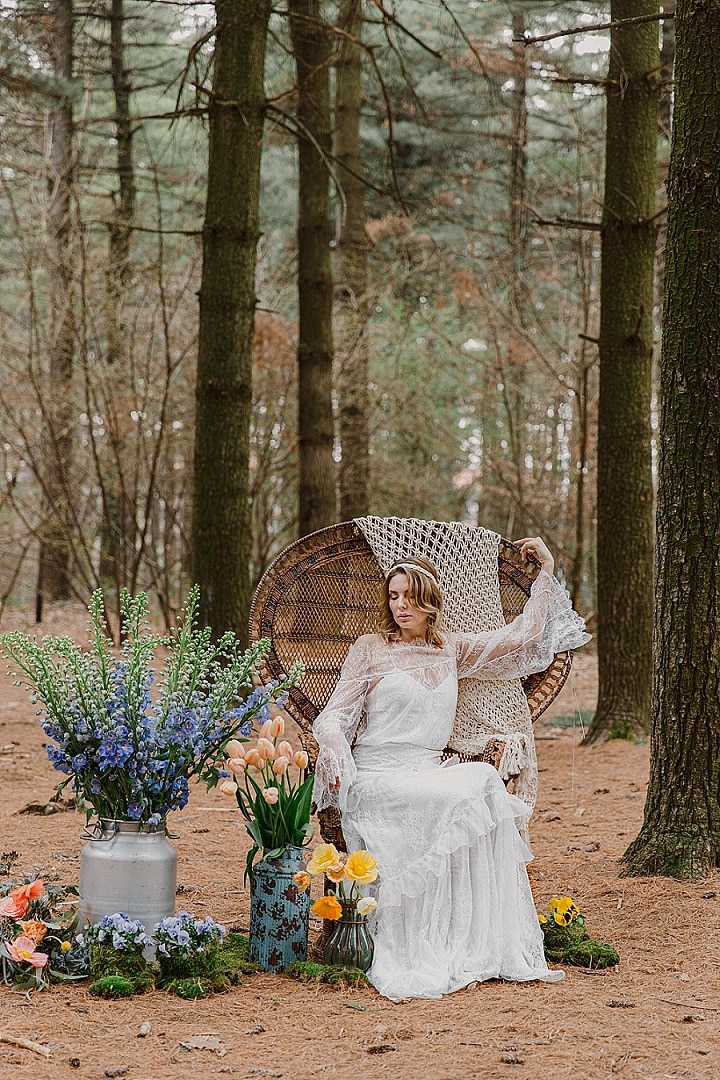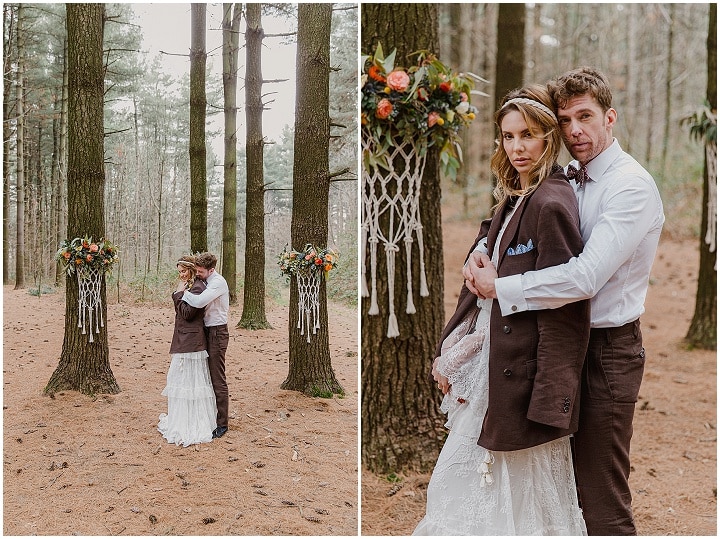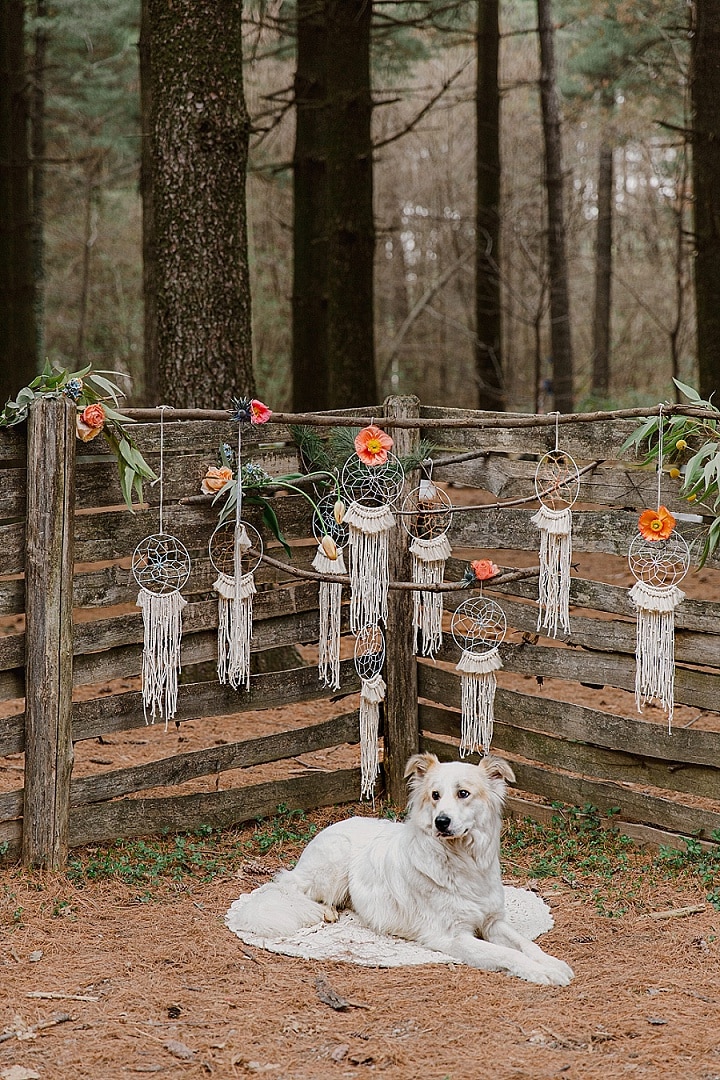 Supplier Shout Outs
[jprel]