It looks like weddings are going to kept pretty small for the foreseeable future, so today I am brining you some stunning micro wedding inspiration. Just because your guest count has gone down it doesn't mean that you have to throw your sense of style out the window. In fact with less tables to dress and less guests to feed, you can really go to town with the flowers and some delicious food! This styled shoot is a great example of how you can keep things looking modern, stylish and bang on trend, while keeping the feeling intimate and romantic. The shoot took place in July last year at The Balcony, in Downtown Orlando, Florida and was the brainchild of The Tattooed Bride. I just love it, and I know you will too.
I am a huge fan and supporter of alternative elopements and micro weddings, and I feel that people are worried about doing small weddings at venues because they just don't know where to go that supports that kind of need!  Because of everything that has happened in 2020, I'm desperately trying to make Orlando the place to elope in Florida as an alternative to the beach for brides who want a different kind of urban boho glam vibe!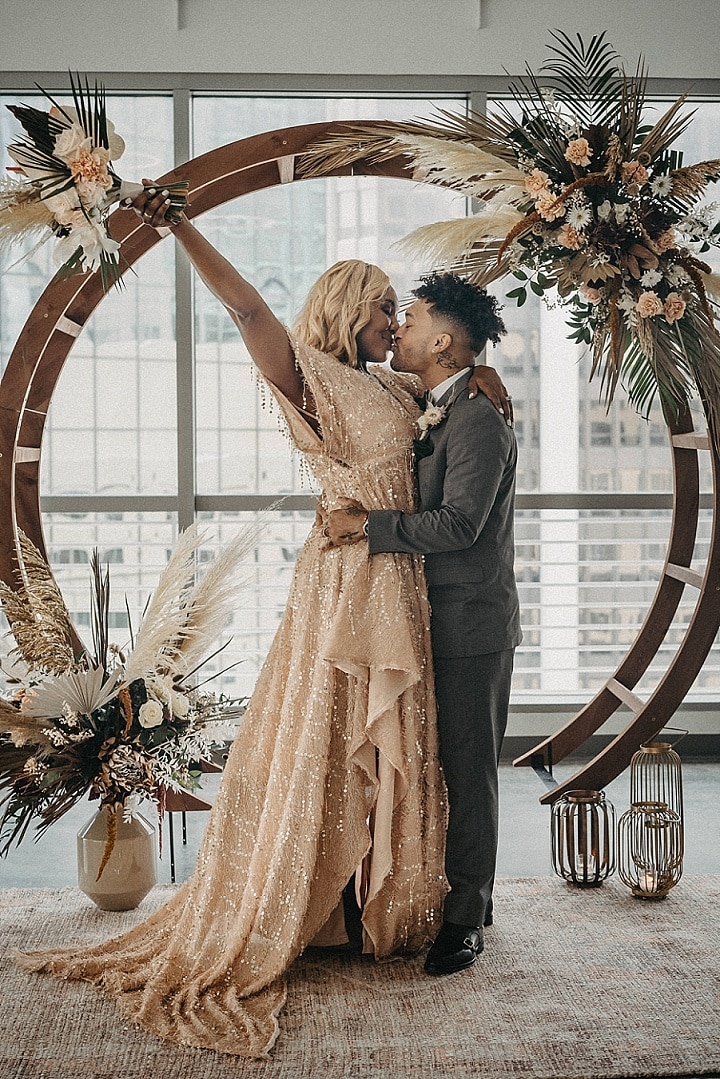 I am in love with this couple, Candace and Austin!  Candace and Austin are the sweetest and most stylish couple that we know, and we loved doing this styled shoot on a rooftop wedding venue in Downtown Orlando!
For this styled shoot we used a lot of creams, whites, blacks, and blues (from that amazing blue skyline)!!!! I love that the venue was a completely blank slate and very minimalistic, and we could design and do whatever we wanted together as a team!  The couple is an alternative tattooed couple, and they did the big traditional wedding over a year ago at one of Orlando's finest and fanciest venues (Bella Collina).  They said this elopement was so much fun, intimate, and special and they would totally do it if they had their wedding day to do over!
We were inspired to use dried florals mixed with fresh flowers, and to include a lot of flowers for extra details.  When you are eloping you should splurge on the flowers and food!  Getting the wooden geometric wedding altar arch up to the 16 floor rooftop was interesting, and SO WORTH IT! We designed a space for 8 wedding guests to showcase a micro wedding, a space just for the couple to drink some champagne in, and a space for a private meal to be served.
I'm so happy we did this styled shoot, and I hope that the joy and love that we felt in creating this shoot shines and blasts through those photos!  Look at this AMAZING TEAM we put together in Orlando Florida!  There definitely is more to Orlando than just Mickey Mouse and Universal!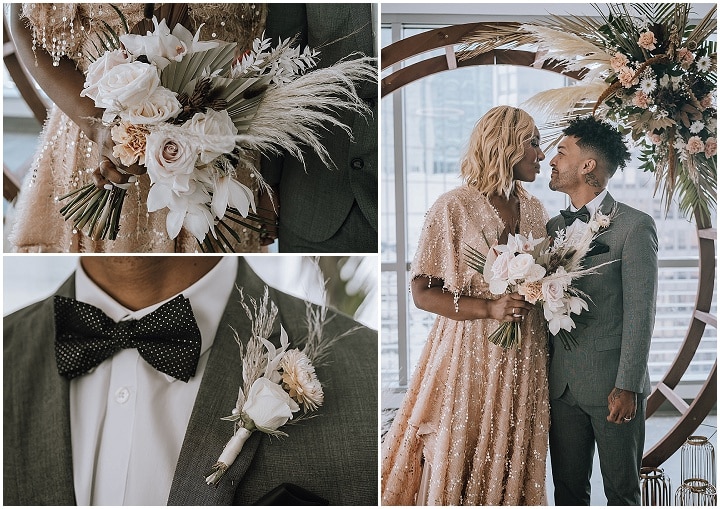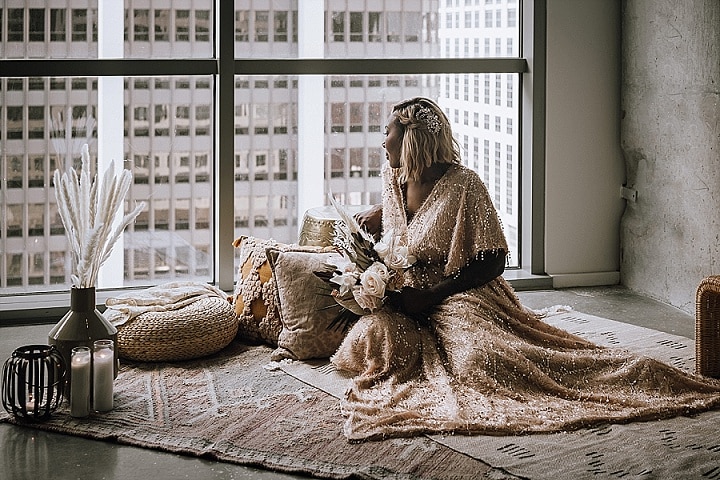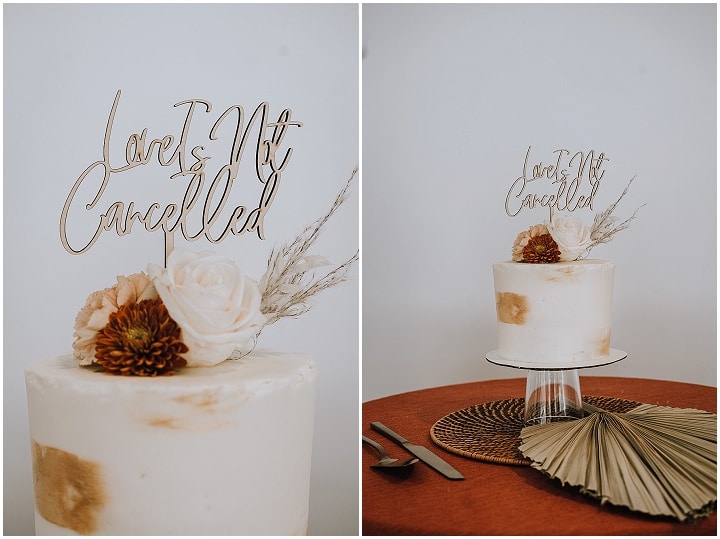 The suppliers who made the shoot possible