With weddings being back on here in the UK, even if it is only for numbers up to 30, the talk of Honeymoons may be back on the cards. If you are planning a mini summer wedding, then you may now be looking at Minimoon destinations and options for September travel. There are so may options available for Minimoons, whether you want to stay here in the UK or travel further afield. Here are 5 options for the perfect September Minimoon.
5 Perfect September Minimoon Destinations
The COVID 19 pandemic has shaken up a lot of our travel plans.  Wedding bound couples have to deal with cancelled honeymoons and vacations that were supposed to take place during the spring and summer months. While this pandemic has brought many terrible outcomes around the world, the travel industry if beginning to gear up and we should try to move forward and continue living our life, which includes life milestones like honeymoons.
After several months of being confined in our home, we all deserve to go on a minimoon but especially those who have had to cancel big plans and now must settle on something smaller. The good news is that several countries are slowly opening up this fall. September is a great time to getaway, Mediterranean countries are still hot, the kiddies have gone back to school, summer holidays have ended, and prices have dropped.  So, if you want to get away from it all, check out this list of the perfect September minimoon destinations. These destinations are ideal for a short romantic holiday break before perhaps going on a long-haul honeymoon at a later date.
Tuscany
Tuscany is known for its breath-taking scenery, charming villas, and delicious wine, which is everything that couples can ever wish for on their honeymoon. Tuscany also offers tons of romantic activities that couples can enjoy. For wine lovers, you can go on a luxurious wine tour in the region. Join a small group tour that will take you to explore the scenic vineyards and sample the most delicious wines.
Taking a balloon ride over Tuscany is worth a splurge. As you soar towards the sky, marvel at the dramatic landscape views that the region is known for. If you're adventurous enough, rent a Vespa and drive to the open road. Make sure you hold each other tight as you zip through the gorgeous countryside!
Whatever you choose to do on your minimoon in Tuscany, don't forget to get travel cover that can provide flight cancellation compensation in the event of COVID flight cancellations.
Provence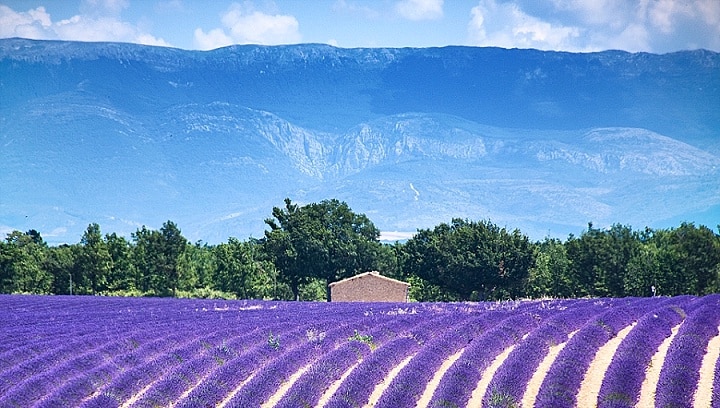 Known for its gorgeous lavender fields and glistening shores, the Provence is another great destination for your minimoon. The romantic vibe that this region exudes is guaranteed to make you forget all the stresses that the pandemic brings. In fact, September is an ideal month to explore Provence. The summer heat has already passed, and most visitors have already gone home, leaving the region almost relatively empty. Thus, you can relax and unwind and make memories that will last for a lifetime.
The grape harvest season in Provence usually takes place every September, which makes exploring the vineyards even more interesting. This is also a busy time for winemakers, although some wineries will be willing to welcome couples for wine tasting. Take time to explore the markets of Provence, where you'll find a whole lot of fresh produce, from grapes, plums, figs, to aubergines.
Lake District
The Lake District has become a popular destination for newlyweds who needed to go on a short holiday break after the craziness that comes in planning for their big day. It's only a couple of hours away from Manchester, London, or Leeds, which makes it an ideal minimoon destination for couples based in England.
There are plenty of activities for honeymooners to enjoy in the Lake District. For those who love a bit of adventure, you can hike up the tallest mountain of England or cruise along the largest lake in the UK. These are memories guaranteed to last with you for a lifetime. But if you prefer to relax and unwind, rent any of the many beautiful private independent cottages that opens to the best views in the world. You can also book a luxurious spa with private baths facing the breath-taking views of the mountaintop.
The Lake District is also home to several Michelin-starred restaurants. An intimate candlelight dinner in one of these restaurants is indeed the best way to cap your day. There is a wide range of dining options in the Lake District for a romantic dinner with your loved one. Aside from Michelin-starred restaurants, you can also go to traditional pubs or fancy champagne bars.
Santorini
September is a great month to go on a minimoon in Santorini. The weather is almost always sunny, and the clear blue skies make the gorgeous island stand out. You'll instantly feel all the post-wedding stresses slip away as you walk hand in hand in the charming streets of Fira or admire the breathtaking view from Ancient Thira.
Santorini is home to some of the best beaches in the Aegean Sea. The most popular ones are the beaches of Kamari and Perissa. Cafes and restaurants line the beach, where you can indulge in an intimate al fresco dining experience. Couples who love adventure should experience a thrilling ATV ride throughout the island. If you love hiking, take the 10-km hike from Fira to Oia and marvel at the gorgeous views of the ocean along the way.
When evening comes, treat your loved one to a romantic dinner by the sea. Some of the best restaurants in Santorini open to stunning ocean views, which makes the experience even more romantic.
The Highlands
The Highlands offer a cosy and unique destination for a minimoon, where couples can cosy up together in their private space to celebrate a newfound marriage. Watch the changing views of the landscape from your cottage windows or curl up in front of a burning log fire.
Make your minimoon even more memorable by indulging in some exciting activities with your partner. Venture out to the infamous Loch Ness and spend some romantic time beside the mysterious lake. Wear your hiking boots and explore the bracken moorland where ancient trails wind through gorgeous countryside. If you are feeling adventurous, trek up the mountain slopes of the Grampian Mountains or ascend to the summit of the highest peak of Ben Nevis. Nature lovers who would prefer to do something a little tamer can go horseback riding to explore the beautiful countryside.
When it comes to accommodation, there are a number of options for newly-weds to choose from in the Highlands. You can book a stay at one of the quaint village cottages or at the opulent medieval stone castles where you can sleep like king and queen in a four-poster bed.
THIS IS A COLLABORATIVE POST
[jprel]