Yay for Friday! Even though we can't go anywhere I am so looking forward to the weekend! This has been the first week lock down and homeschooling Dexter while trying to run the blog. I have to say it's been a challenge! I would love to know how you are getting on? are you in the same situation? are you currently homeschooling your child? How are you finding it? So at the weekend there will be no school books. Instead we have Saturday morning film club, baking, car washing, hopefully a walk in our local woods and generally having a lovely time as a family the best we can. How are you managing?
To finish off the week in style I have this rather glam wedding from Tuscany. It's the wedding of Benedetta and Alessio and it has been sent in by their wedding planner Enzo Miccio. The wedding is filled with the most breathtaking decoration from the ceremony right through to every aspect of their reception. The flowers, the cake, the sweetie table, the lighting, furniture, it all looks amazing!
'country chic'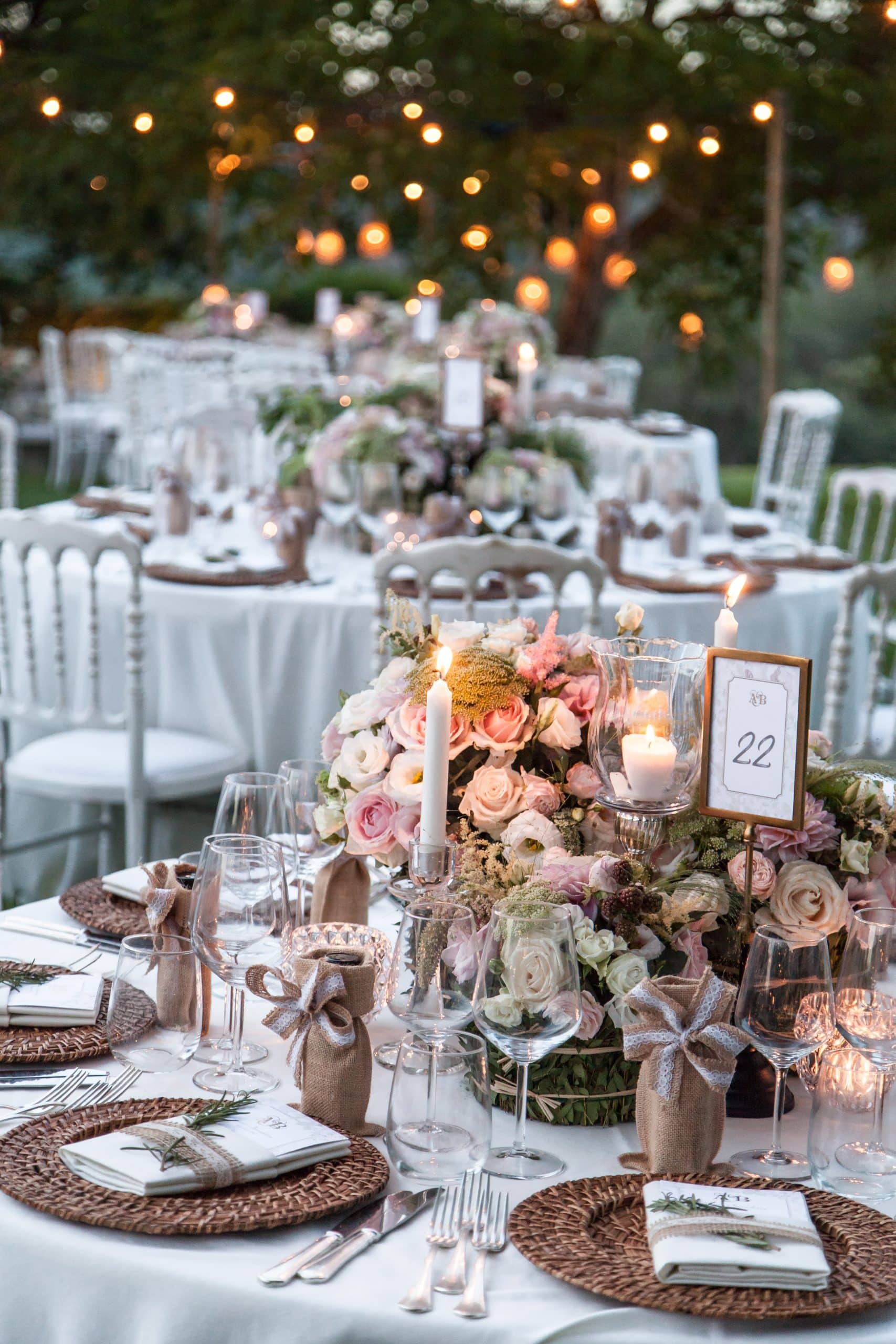 Benedetta and Alessio were married on 8th July they helf the of ceremony and reception Bride's Home in Tuscany. 'Our home in Tuscany is a wonderful "cascina", surrounded  by green, threes and the tropical Tuscany landscape. We had 200 guests ad it took a year to plan.'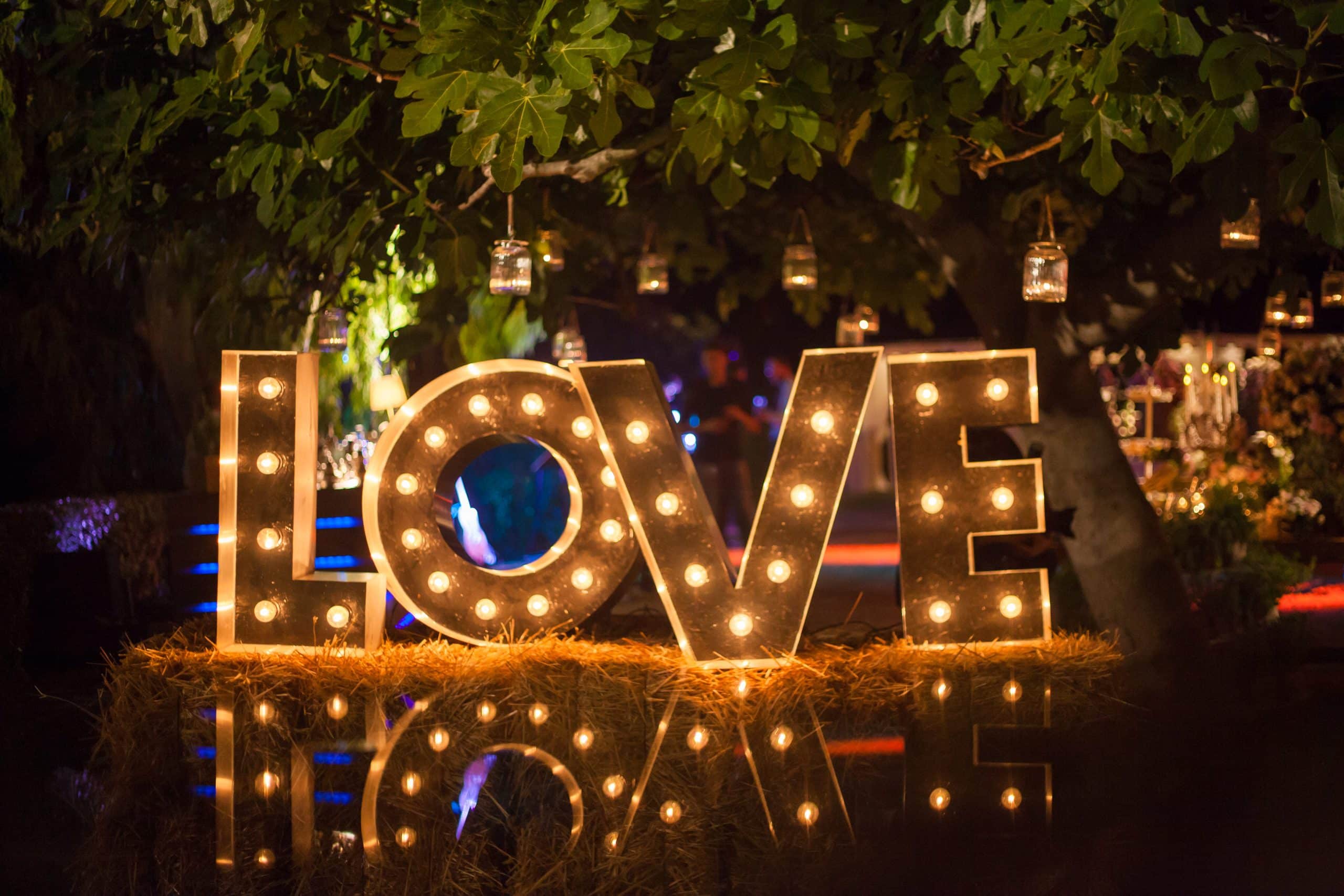 How they met
We met during our university. We have been together for 5 years before the wedding
The proposal
We are a shy couple, so a simple dinner on a beautiful terrace in Rome, with a wonderful landscape.
How did you allocate your budget? 
Wedding Planner, Flowers, food and beverage
Where did you splurge and where did you save?
The location is our home, so in the location.
How did you choose your photographer?
We met him in several weddings and we loved is style.
The dress
Bride two dress, one for the wedding ceremony Alessandra Rinaudo and one for the Wedding Party a tailormade dress by Enzo Miccio (who is also my wedding planner)
The suit and bridesmaids
Groom's outfit was tailormade . Bridesmaids had tailor made dress by Enzo Miccio.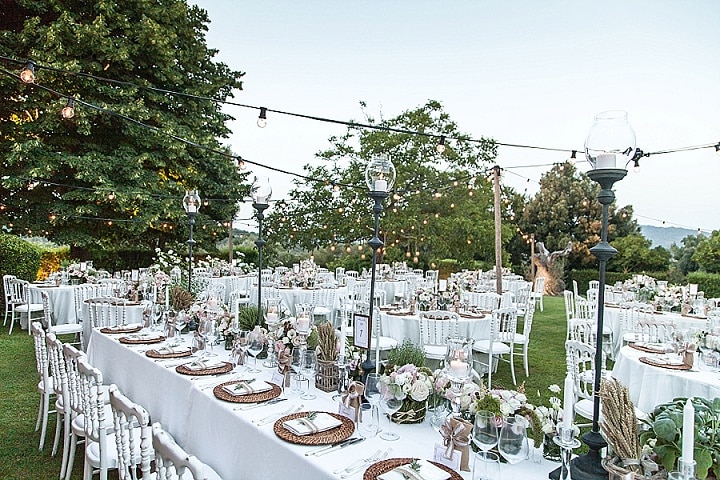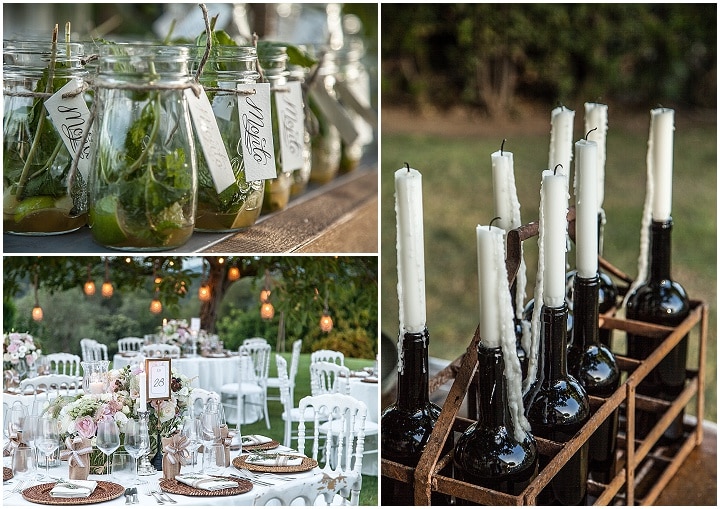 Theme or colour scheme
Country chic theme with a colour scheme of pink, white and green.
Flowers
Roses, aromatic plants, olive leaves
Decoration 
A lot of decoration! Enzo Miccio is one of the most famous wedding planner in Italy, he arrived with centerpieces, sofas, coffee table, crystal candelabras.
Food
During the happy hour we have different foods, we know in Italy food is really important, from mozzarella to cheese, cold cuts but also fried vegetables and raw fish. For the dinner we had an italian menu with pasta and risotto.
Wedding cake
A naked cake, full of fresh fruits.
Entertainment
During the happy hour a live band and for the wedding party a DJ.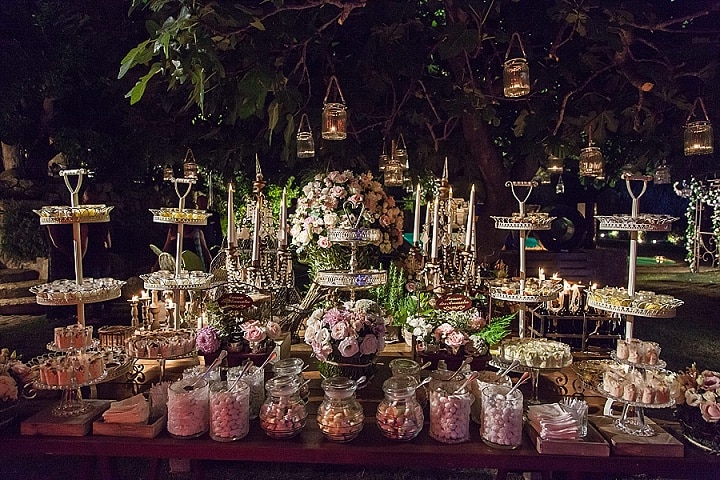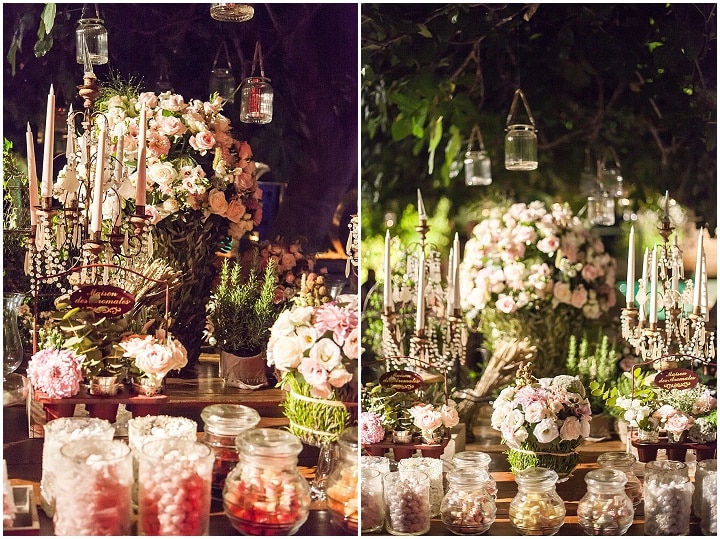 Where did you go on your honeymoon?
We did a wonderful trip in Australia and Polinesia.
Special moments
The wedding ceremony during the sunset and the karaoke during the wedding party and the final swim in the pool.
Advice for other couples 
If you work a lot and you don't have a lot of time but you also want a perfect wedding, the wedding planner is the right solution. Don't forget to choose also a good catering for food and beverage and a live band for the happy hour.
Supplier Shout Outs
[jprel]