Wedding Photography, in my opinion is THE most important thing you will book for your wedding. Every part of your wedding planning is important, however it is the photographs that you will look back on to remember the day. If they aren't up to scratch, believe me, you will regret your decision (I speak from first hand experience!) BUT in a sea of wedding photographers, all with different styles, different prices and different personalities, how on earth do you choose? Well, today I have invited Liam Smith wedding photographer extraordinaire onto the blog to give us some words of wedding photography wisdom. Liam is here to tell you what to look for when choosing a photographer and the questions to ask when you do. So much good advice for you here, it really is a must read.
I'll pass you over to Liam
Good day, hello, welcome. I'm Liam Smith…Who? Documentary wedding photographer, keeper of rare breed chickens, eater of cheese.
Weddings are truly brilliant events and you deserve to lock down suppliers that get you and your vision and slot into the day like an old friend. Here we are then, at the start of the wedding planning journey and you are in need of a photographer.
You owe it to your future selves to invest in this decision. Spend time, consider, question, analyse. The pictures will last a long time, it's important that you get it right.
"I've learned that people will forget what you said, people will forget what you did, but people will never forget how you made them feel" – This is one of my all time favourite quotes and it speaks volumes about why you should never underestimate the importance of choosing the right wedding photographer for you.
It won't matter how good you look in the pictures, if you didn't like the photographer and how they conducted themselves on the day, you'll never be able to separate the image from the way you felt.
You want to look back on the pictures and be able to reminisce about the joy you experienced and how well the vendors you chose integrated into the day and added to the atmosphere.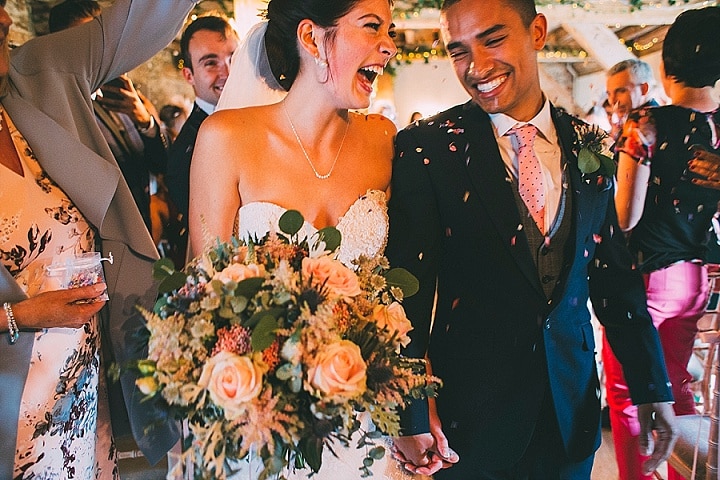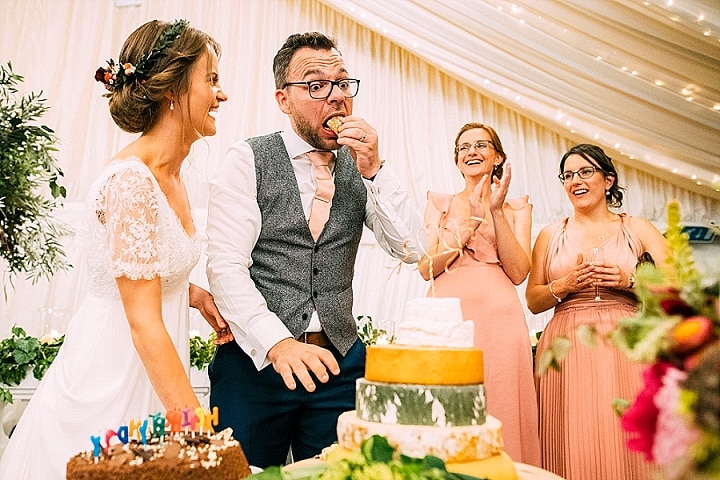 Let's start at the beginning…
You're already here, so start with the directory
The marvellous Kelly has curated a list of vendors that share her values and meet her high standards, so while you're here, why not head over to the directory to start your search. You can drill down by location and get the ball rolling.
What style of Photography do you want?
You firstly need to establish what style of photography is going to be best suited to you, your style, and what you want from the pictures.
Styles are becoming harder and harder to define as there is often crossover with genres. I call myself primarily a documentary photographer, but I still take pictures of the details as it forms an integral part of the narrative – it's just not my main focus.
In an attempt to make this as easy as possible, I'm going to reduce wedding photography into two main categories: posed and unposed.
Posed
Posed pictures in the context of weddings are often defined as fine art, fashion or traditional. These images are orchestrated and the photographer is in complete control of the outcome. The focus typically lies on the couple, expect the portfolio to be made up of gorgeous couple portraits and perfectly curated detail shots.
Unposed
Unposed can be referred to as candid, photo-journalistic, reportage or documentary. Essentially the same thing; capturing people unawares. The focus here is typically all the in between moments that occur around the scripted events. Expect the portfolio to be made up of spontaneous moments of big hugs, sweet dance moves and maybe even some roly polys.
As I said, there are plenty of grey areas, but this should help you get the ball rolling.
If you're happy posing, want beautiful images of you as a couple and all of the details and love that dreamy pastel colour palette, start by googling fine art wedding photographer
If you don't want to do any posing, would much rather spend all day talking, dancing, drinking and eating with no interference from the photographer, start by googling 'documentary wedding photographer'
This is just the start. As you go deeper down the rabbit hole you may find yourself searching for 'alternative wedding photographers' or 'boho wedding photographers', but the above terms will at least get you moving in the right direction.
How to look at their work
The portfolio is the entree. The blog is the main course.
The portfolio: This is found on the photographers website and will hopefully give you an immediate snapshot of what the photographer is trying to achieve, the style, the methods of composition, the editing. If you like what you see, move onto the blog and dig into the archives.
The Blog: Exploring real weddings will show you what you are likely to receive as a final product. From start to finish, you can accurately assess the quality of the photographers work and then make an informed decision.
Once you have narrowed down your top few photographers, these are the question you need to ask them. 
Meeting your photographer
If you're not comfortable in their presence then you won't relax, and it will show in the pictures.
It's not always physically possible to meet in person, particularly with destination weddings, so the next best thing would be to Skype or Facetime. Trust me, even if you think this might be awkward, breaking the ice is a really important step, even more so if you're a shy individual. I cannot overstate the importance of being comfortable in someone's presence.
If you feel comfortable, it establishes trust, and the whole process hinges on trust. You need to trust that they are working with your best interests, you need to trust that if you can't see them, that they are off taking photographs of something else cool.
This is also the opportunity to ask all the questions you've been saving up to iron out the details and get a full picture of what the final product will be.
If you're considering skipping this step because you're feeling short of time, and you're maybe thinking – 'I like their pictures, I'm sure it will be fine' – ignore that thought. It's an important decision, invest time in it and it will pay you back ten fold when you get the pictures back.
Booking
You love: The portfolio. The blog posts. The person. Good, you're ready to book.
Each photographer handles this differently so this is where you're on your own. If you've got to this point and trust has been established, I'm sure you're in safe hands.
What else do you need to know?
Photographers get hungry.
This is top of the list because food is life. If you can feed us then please do, if you can't then no worries, we'll tuck some jam sandwiches under our hats. BUT, this is important to know up front for us because if your venue is a marquee in a field, then there's no means for us to order food.
What is included in each package?
A physical product? All images delivered online? A printed book?
This is important to understand because storage mediums become redundant. Storage mediums go out of date so make sure you're future proofing your wedding pictures.
If you have a printed book, then you have a physical copy in case of hard drive failure. If you're only having a USB, think about how you will back them up, look into cloud storage. If the photographer delivers the images to you online only, make sure you ask them how long they stay online for. After the wedding life carries on and it's not uncommon for clients to wait two years before they finally get around to ordering prints. Make sure that when you finally get around to it they'll still be there!
Do I need an engagement shoot?
I think the question should be asking yourself is 'why do you want an engagement shoot?'
If the answer is 'to get used to the camera', then it may be worth considering the reality of that for a moment. If you prefer documentary style images, there's no need to pose, so no need to get used to the camera.
Documentary photographers are skilled at being unobtrusive and capturing people off guard. Practising poses will not put you or the photographer at ease as you're both engaged in an activity that neither of you want.
IF however, you love fine art style images, then engagement shoots are perfect. It gives you a chance to understand your best body position for posed photographs and gives you an idea of likely how long your posed pictures will take on the day. These images can then also be used for save the dates, invitations or as part of a guest book.
Do I need two photographers?
As a general rule of thumb, if you're having 100 or more guests, a second photographer is worth investigating. Budgeting is always important, but I would always suggest if you're having a large wedding that you can't guarantee a photograph of absolutely everyone when shooting in a documentary style. Because of this i'd always suggest having a second photographer over having an album, you can always save up for a book later, at least this way you'll have more pictures to choose from.
The main benefits of two photographers: we can shoot both the bride and groom prep, we can shoot the front and back of the ceremony, we can cover multiple angles of the speeches, we can double the amount of candid pictures we take during the drinks reception.
The ceremony is often the biggest win when you have two photographers, this is because marriage officiants often tell us we have to stay in one spot and we can't move. This is incredibly limiting, so at least whilst one of us is at the front capturing all of the laughter and tears, the other can be at the back capturing epic wide angles and pictures of guests reactions.
Do I need a wedding album?
Photographs are made to be printed. The ability to hold a print in your hands makes you cherish it just that little bit more, modern technology has robbed us of that experience, so we must claim it back! As above, prioritise getting the pictures first, maybe even opt for a few mounted prints first, then save up for a book and sort it out for an anniversary later down the line.
Is travel included?
Worth checking. If you've found a photographer you love but they live a few hours away from the venue then travel and hotels may need to be considered. As a general rule of thumb anything more than two hours away I would personally look to book a hotel just in case of traffic.
Who owns the pictures? Can I print them?
This gets asked a lot so worth a note here. Legally the photographer owns the copyright, you'll be granted a license to print the pictures, the copyright remains theirs. Regarding printing, you'll have to check what rights the photographer grants you. Can you download/share/print/make books etc. You'll have to ask on a case by case.
For more information on Liam Smith Photography go to
www.liamsmithphotography.com / www.liamsmithphotography.com/blog-posts /  [email protected] / 07931 695155 / FACEBOOK / INSTAGRAM / PINTEREST / TWITTER
this is a sponsored post
[jprel]