Happy Monday everyone, I hope you are well and happy? How was your weekend? Did you get up to anything fun? Mine was lovely, chilled with a mixture of cake eating, biscuit baking with Dexter, a 2 year old birthday party, Dexter's best friend Violet staying for a sleepover, a walk in the woods, lunch and a Sunday afternoon film! It was lovely. Now I'm ready for the week ahead, but so glad that it is at last February! We are starting the week with a trip to beautiful Warwickshire for the wedding of Sarah and Alex. They were lucky enough to hold the wedding in Sarah's parent's garden, so could have the personal DIY wedding they were looking for. They filled it with plenty of wild flowers, loads of bunting and a whole host of garden games. Oh and a super cute outdoor ceremony. The day was captured by Faye Green Photo.
'Personal, emotional, relaxed, fun'
Sarah and Alex were married on 10th August 2019 at Sarah's parents' garden, Snitterfield, Warwickshire. 'It was wonderful being able to hold it in Sarah's childhood home, the cottage garden had lots of space, so it seemed ideal. We didn't like the idea of touring soulless venues we had no personal connection to and that churn out loads of identical weddings. We had 70 guests and it took 6 months to plan.'
How they met 
We met at work in London and have been together 5 years
The proposal
Just us. Saturday morning breakfast and crossword in bed. It was a total surprise.
Where did you splurge and where did you save?
Splurged on the dress, the suit and the food. Saved on flowers done by a family friend. Saved on booze (Alex works in the drinks industry) and on decorations we did ourselves.
How did you choose your photographer?
Recommended by another photographer who was unavailable. As soon as I met Faye I knew she was perfect for us.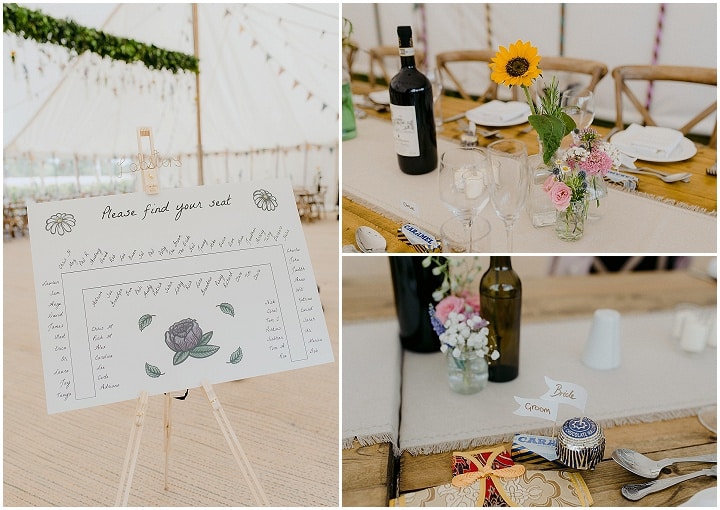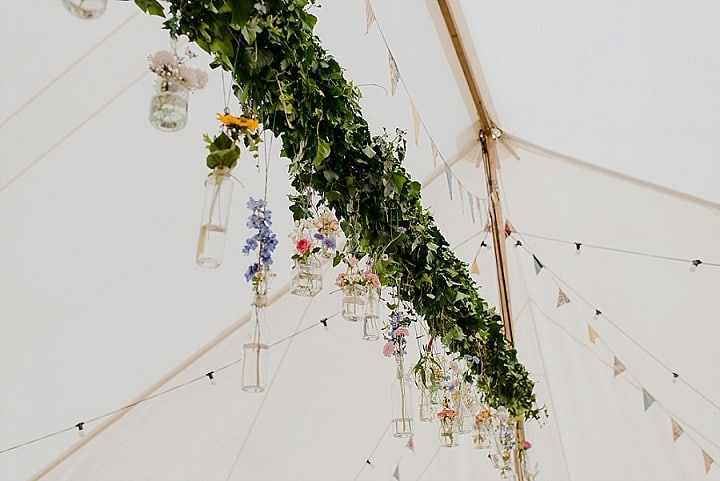 The dress
Indiebride London
The suit and bridesmaids
Walker Slater – suit. Bridesmaids chose their own and didn't match
Flowers 
Wildflowers
Decoration 
Lots of bunting made by Alex's Mum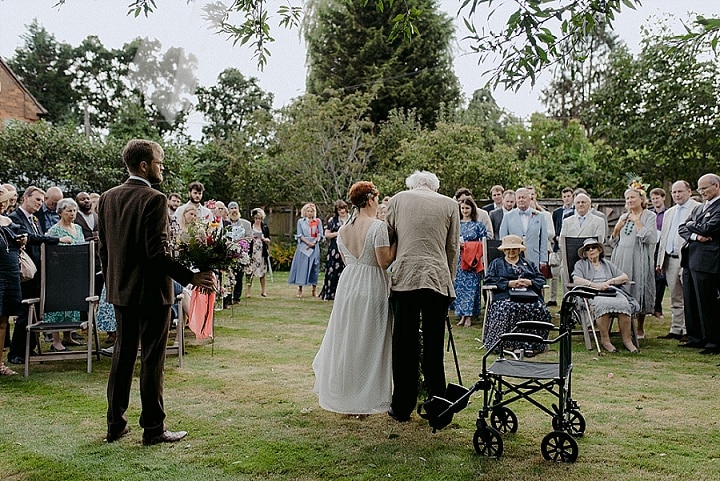 Food
We had an informal sharing feast.
Entertainment
Garden games and a ceilidh
Who supplied the stationery?
Designed by a close friend (@rivercoralillustrations)
Personal touches
We did most things ourselves or with help from friends. Alex's mum made hundreds of feet of bunting, we wrote all signage, designed the menus and arranged all the flowers.
Special moments 
Our ceremony in the garden with very personal contributions from close friends and family, including a blessing from Sarah's Grandpa and a stunning rendition of "Songbird" by one of the bridesmaids. The ceilidh was so much fun, we could have carried on all night!
Advice for other couples
Chill out. Do it your way. There shouldn't be a template.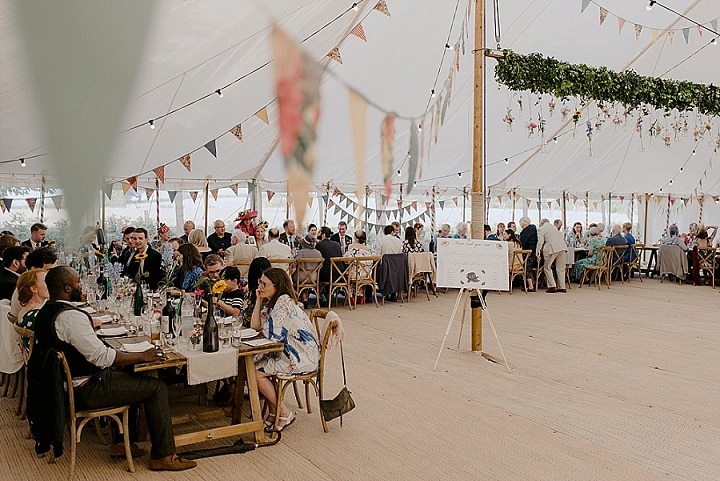 For more information on Faye Green Photo go to
www.fayegreen.co.uk / [email protected] / +447846934293 / FACEBOOK / INSTAGRAM

Based in Warwickshire. Photographing Weddings all over the UK & Europe. Photographing real moments. Joyful, soulful and timeless Filmic tones & beautiful narratives. Focusing on the story of your day, as it unfolds. No cliches, Just honest images that feel like you

[jprel]