Today I am delighted to welcome back regular contributor to the real wedding section Aline Marin Photography Aline has featured her work on the blog a number of times now and it is always gorgeous and full of style and grace. Today it is the turn of Mimi and Tobie who were married on 7th October at Barnsley Gardens Resort in Adairsville, Georgia. The wedding is a wonderful mixture of rustic chic meets Bohemian garden party, with a beautiful selection of gorgeous flowers, geometric decoration and stunning details. I just love Mimi's Daughters of Simone gown, perfect for a Boho wedding and their first looks is just adorable.
More from Aline the photographer
Meet Mimi & Tobie, these two little rays of sunshine are more special than they could imagine. When we first met, they both seemed so shy. I wasn't sure that they would like me with my crazy bubbly personality. But I am glad I didn't scare them off. I love connecting with my couples before their wedding for several reasons, but mostly just to get to know each other. I remember Tobie telling us on their wedding day that he was so happy that we would be there that he wasn't worried about a thing and knew that everything would be great! It meant the world to us! Mimi turned out to not be as shy as I thought, she is an incredible newly certified yoga instructor who carries a smile everywhere she goes! I just love her! And the fact she insisted for me to eat cake in her wedding and stood there making sure I did, hahah it was delicious Mimi. We are so stoked to get to meet couples like them who turn out to be people we just want to hangout with and become friends! I hope you all enjoy their awesome wedding ceremony and reception, held at Barnsley Resort. It was absolutely fantastic!!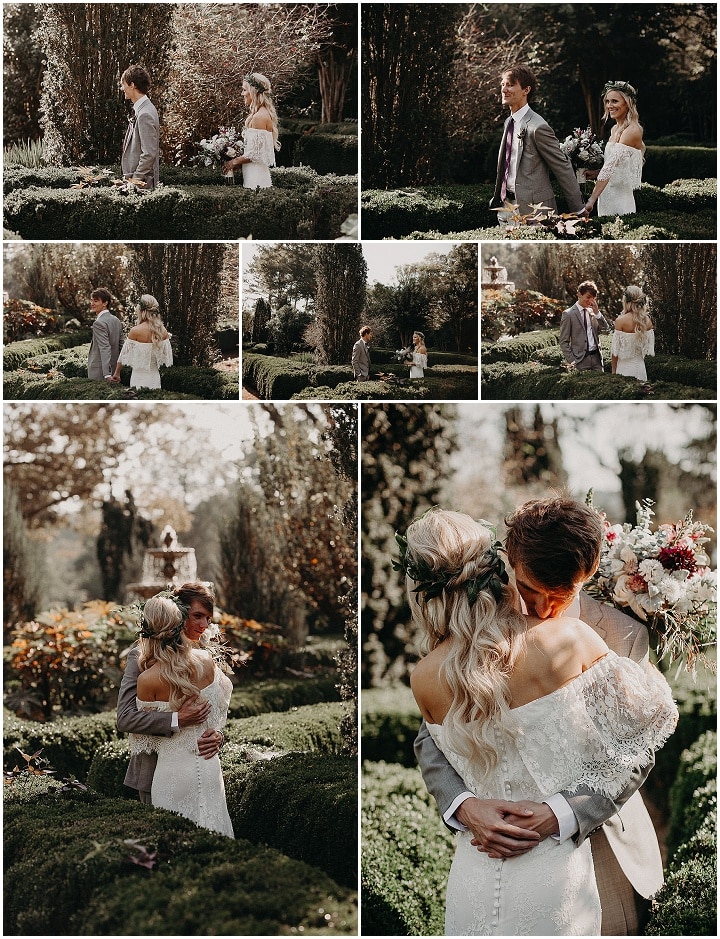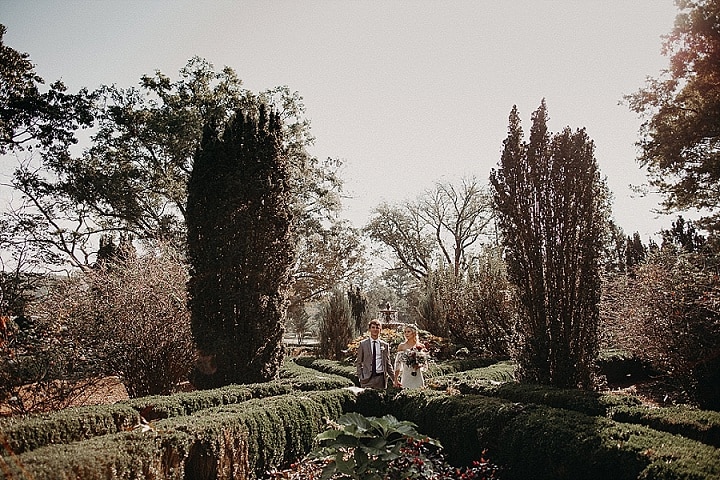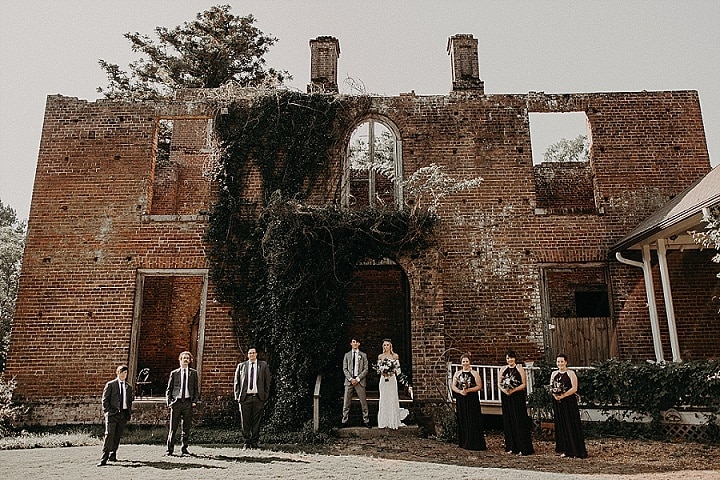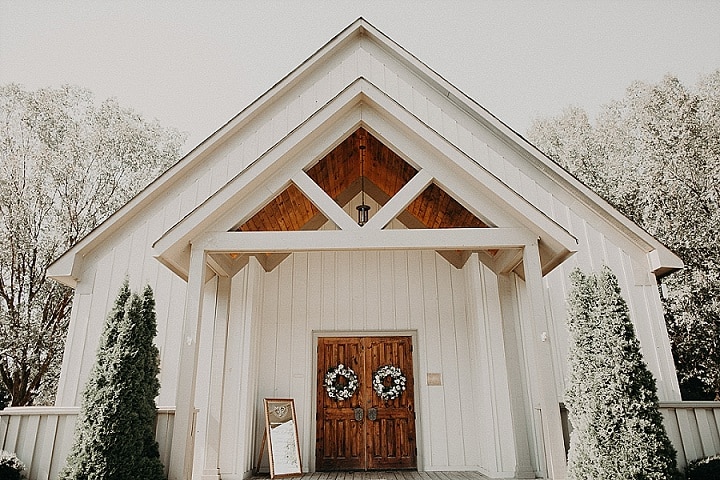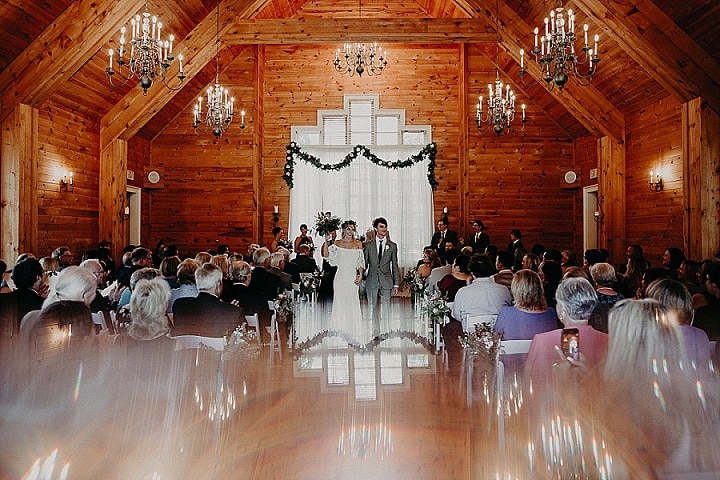 More from the Bride
While weddings continue to get bigger and grander, we wanted ours to stay grounded in the organic nature of love. Our inspiration was the raw beauty of nature and all the love that resides in it. I imagined a castle in the forest, abandoned hundreds of years ago, overgrown with nature, creating its own beauty in the ruins. As it grows, it continues to add to the unspoken beauty. For my wedding dress, I was drawn to a more timeless, free spirited, bohemian style. I was looking up different boho designers, and stumbled upon Daughters of Simone. After reading the quote on their website, I knew I would be wearing one of their dresses. "Romance and Antique Lace, Blossom trees and Billowy Sleeves… this is what young love should feel like." I found a local bridal boutique, The Sentimentalist, and sure enough, I walked out with a Daughters of Simone gown. There was no second guessing, no crying, I just knew it was my dress. For my wedding hair, I didn't know exactly what I wanted. I always wear my hair down in waves, and I wanted to keep that look for the wedding. My hairdresser took my personality and the vision of the wedding and created a beautiful earthy version of my wavy down do.
The wedding day was beautiful! It goes by in the blink of an eye. With so many things to do, there will always be minor hiccups, but here's the secret: nobody will ever notice those minor hiccups, so just enjoy yourself!
Seeing Tobie at our first look, I couldn't stop laughing. I wasn't nervous, I wasn't scared, I had no regrets. I was so overwhelmed with happiness knowing that my best friend was about to become my husband, that I couldn't stop laughing. Tobie brings me joy every second of every day, and I was experiencing an outpour of that joy in laughter and smiles.
The most special moment of the wedding for me was the reception. Seeing my family and friends and Tobie's family and friends come together as one joyous group was a beautiful moment. No matter how different we all are, everyone came together in happiness.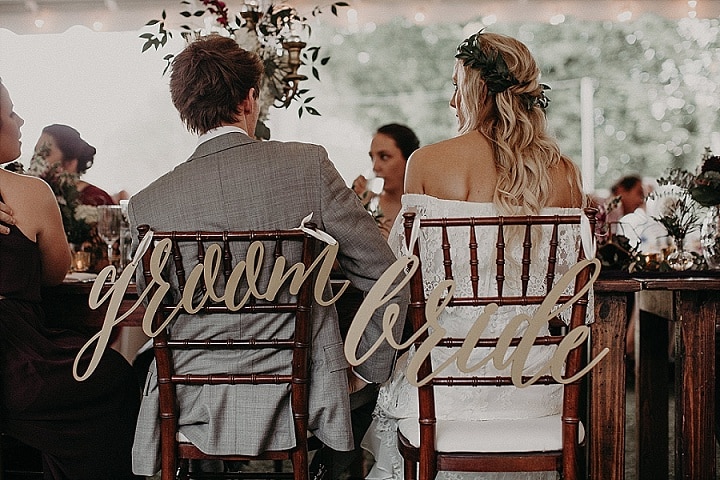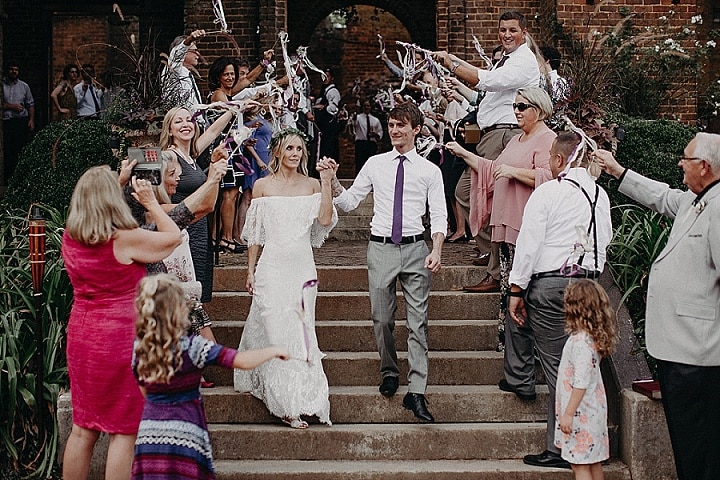 Supplier Shout Outs
FOR MORE INFORMATION ON ALINE MARIN PHOTOGRAPHY GO TO
[jprel]