Happy Friday everyone! And how are you all? I don't know about you but I am SO happy it's the weekend? The madness of Christmas has finally caught with me and I am need of a rest! I have been busy planning the schools Christmas fair for the past few weeks with a couple of other mums, the big event is this evening! So after tonight I an breath and take it easy! Then tomorrow I am taking Dexter down to London to Lapland UK and then Lego land on Sunday…busy busy! I think I'm more excited than he is! Today though I have another gorgeous wedding to share with you, dark and moody, full of winter industrial style but warm and welcoming at the same time. Sarah and Lawren were married on 5th October at Norfolk Hall in Charlotte, North Carolina, the wedding was sent into me by their planner Details Wedding Planning and it really is a feast for the eyes. The dark blue decor, the accents of black, the cake, the table wear, the seating chart. It is all super stylish and looks amazing!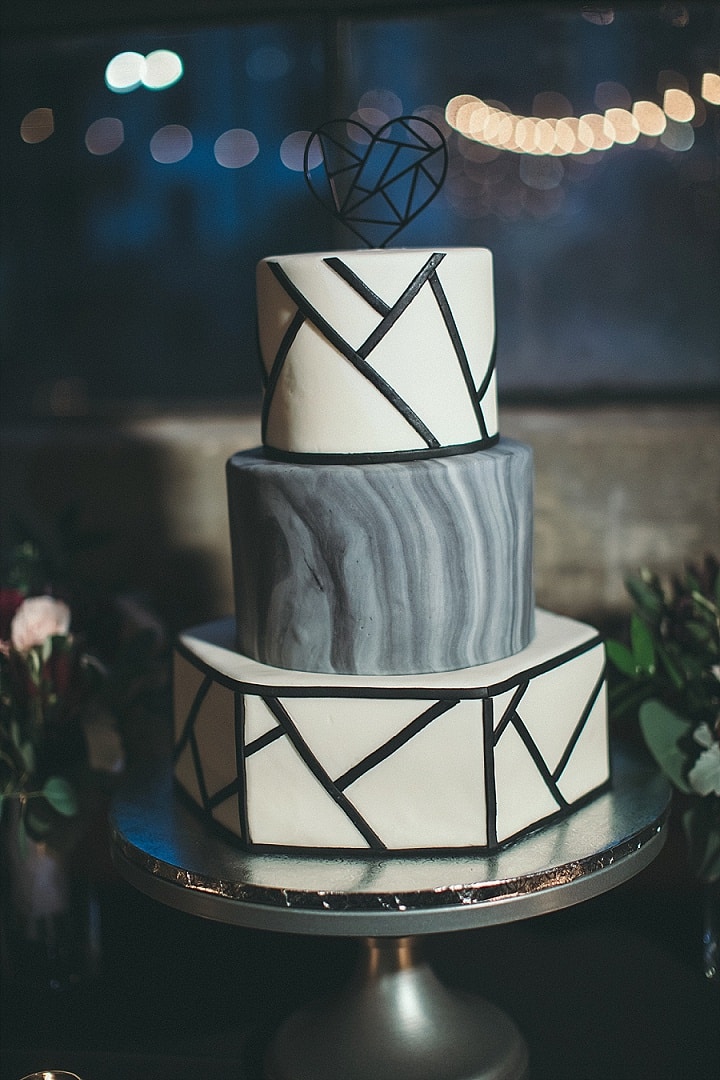 Libby from Details Wedding Planning tells us more about the day
Sarah and Lawren wanted to create a mood. Having from the beginning debated whether or not they should elope, or have the big wedding, they knew that if all friends and family were going to be there, they wanted it to feel personal. The wedding had to feel like them. So from the original website Lawren created and the signage he designed, to the personalised guest book based on post cards Sarah used to leave for Lawren around their home, everything about their wedding felt right.
Sarah wanted a moody colour scheme with dark blues, pops of burgundy, and black accents that complemented the Fall season, the industrial venue, and the minimalist style both she and Lawren love. But, despite some of the more modern lines and darker colours, we aimed to make sure the wedding itself still felt airy, warm, and joyful. With abundant candles and string lighting, the room felt romantic and intimate. Coupled with heartfelt toasts, laughter, and some killer dance moves, you could sense the happiness everyone felt for Sarah and Lawren.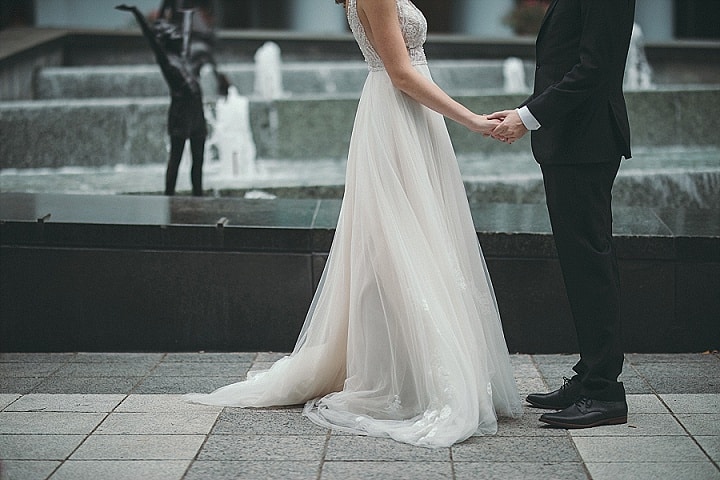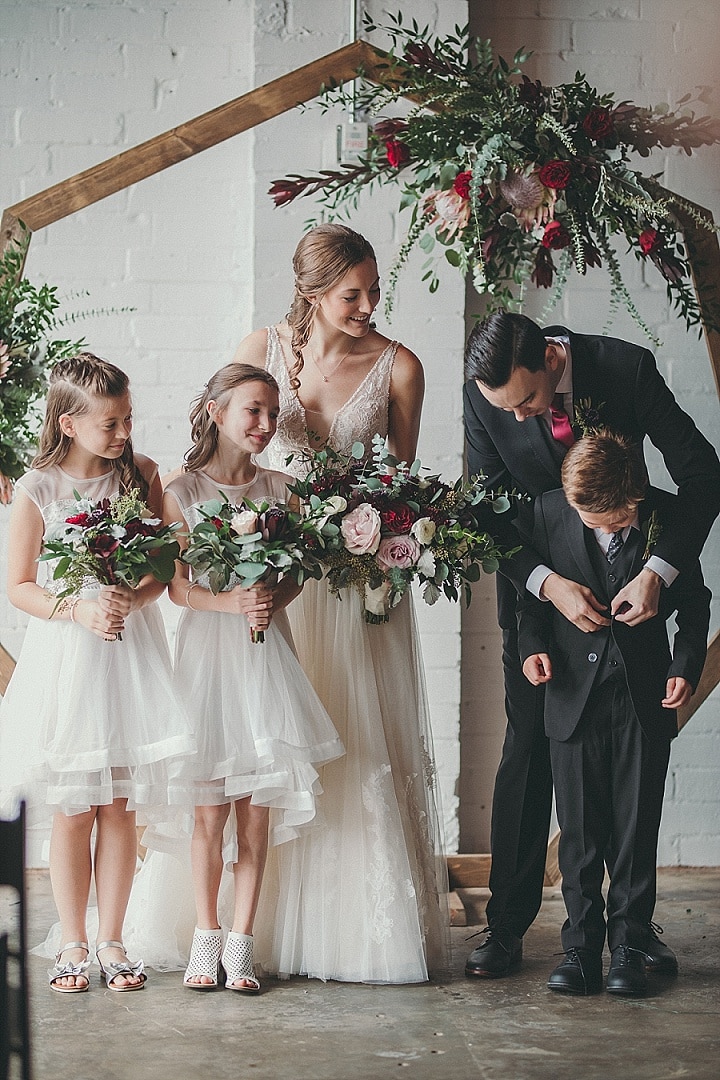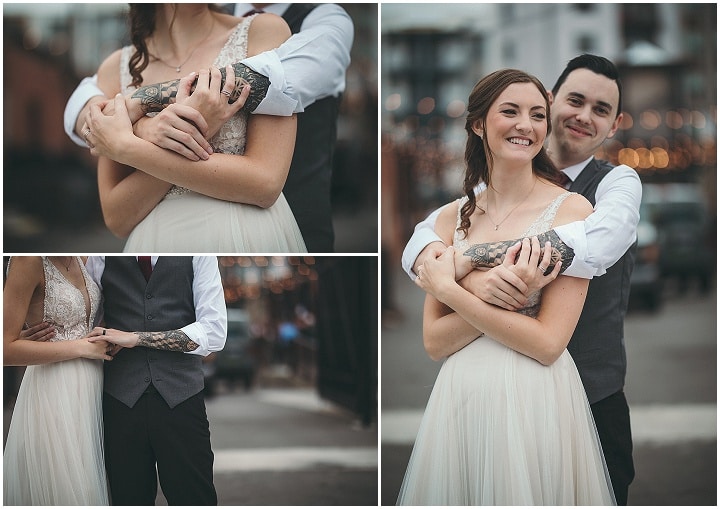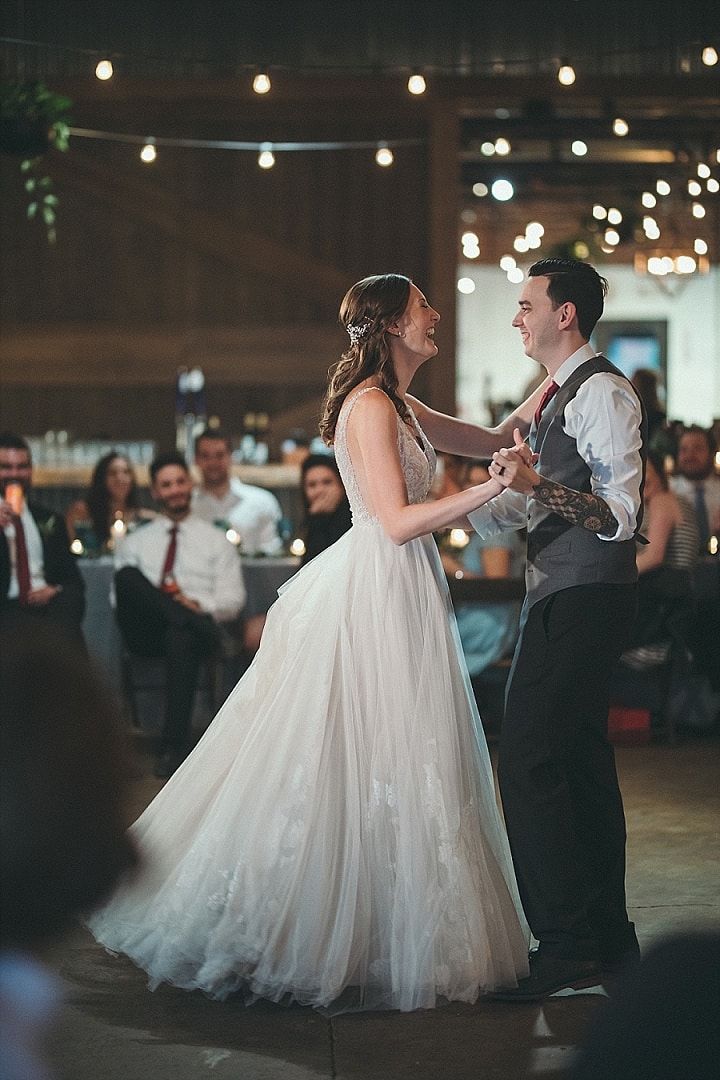 Supplier Shout Outs