This afternoon I would like to introduce you to the most gorgeous wedding venue. Newton Hall is a stunning wedding and event venue, situated in the picturesque Northumberland coastline. Offering first class boutique accommodation and outstanding views, Newton Hall is unique in that it not only offers weddings in the hall and grounds, it can offer weddings on it's very own beach! This is the first of its kind in the North of England. These weddings are perfect for the boho couple. Whether you are looking for something classic and elegant or something more bohemian and rustic, Newton Hall has it all. It's not only the ceremony location that is unique, the catering on offer is a foodies dream! So many mouthwatering options available to you. With the food and amazing stylish locations in the grounds, you really will be spoilt for choice!
Exceptional and absolutely one-of-a-kind, Newton Hall is the UK's coolest and quirkiest, luxury hotel and wedding venue, specialising in unique outdoor weddings, beach celebrations and spectacular corporate events.
'Without a doubt, Newton Hall is 'The Place' to be married – a fantasy destination specialising in outdoor weddings, where a beach celebration means champagne barbecues, vintage-style beach huts, and wedding parties draped over one another.  This wedding venue in Northumberland will not be one to forget! Four-legged friends are important to us at Newton Hall, therefore, we invite them to join in your big day too! Our wedding venue is completely dog-friendly, meaning you don't have to leave (arguably) the most important guest out of your big day'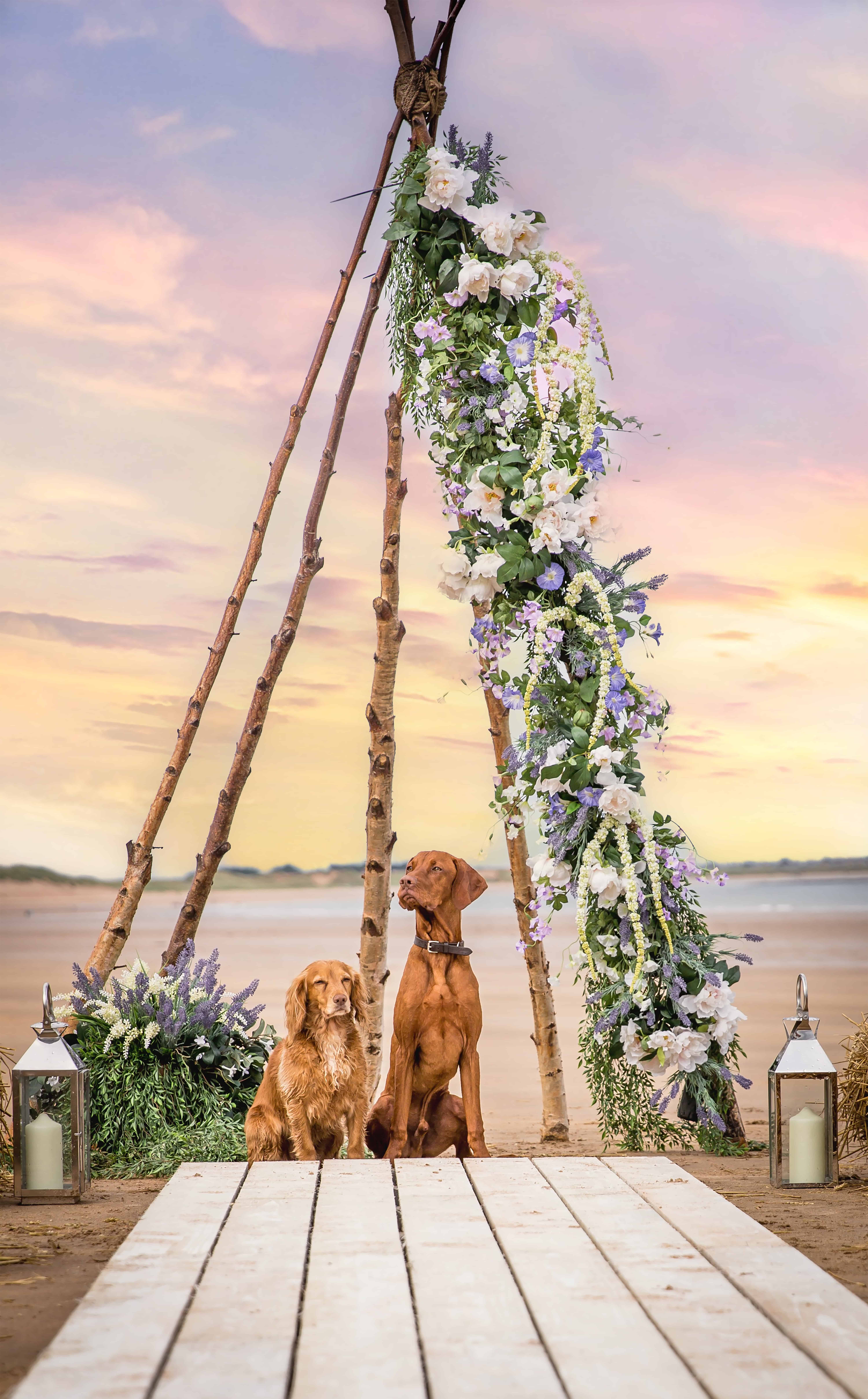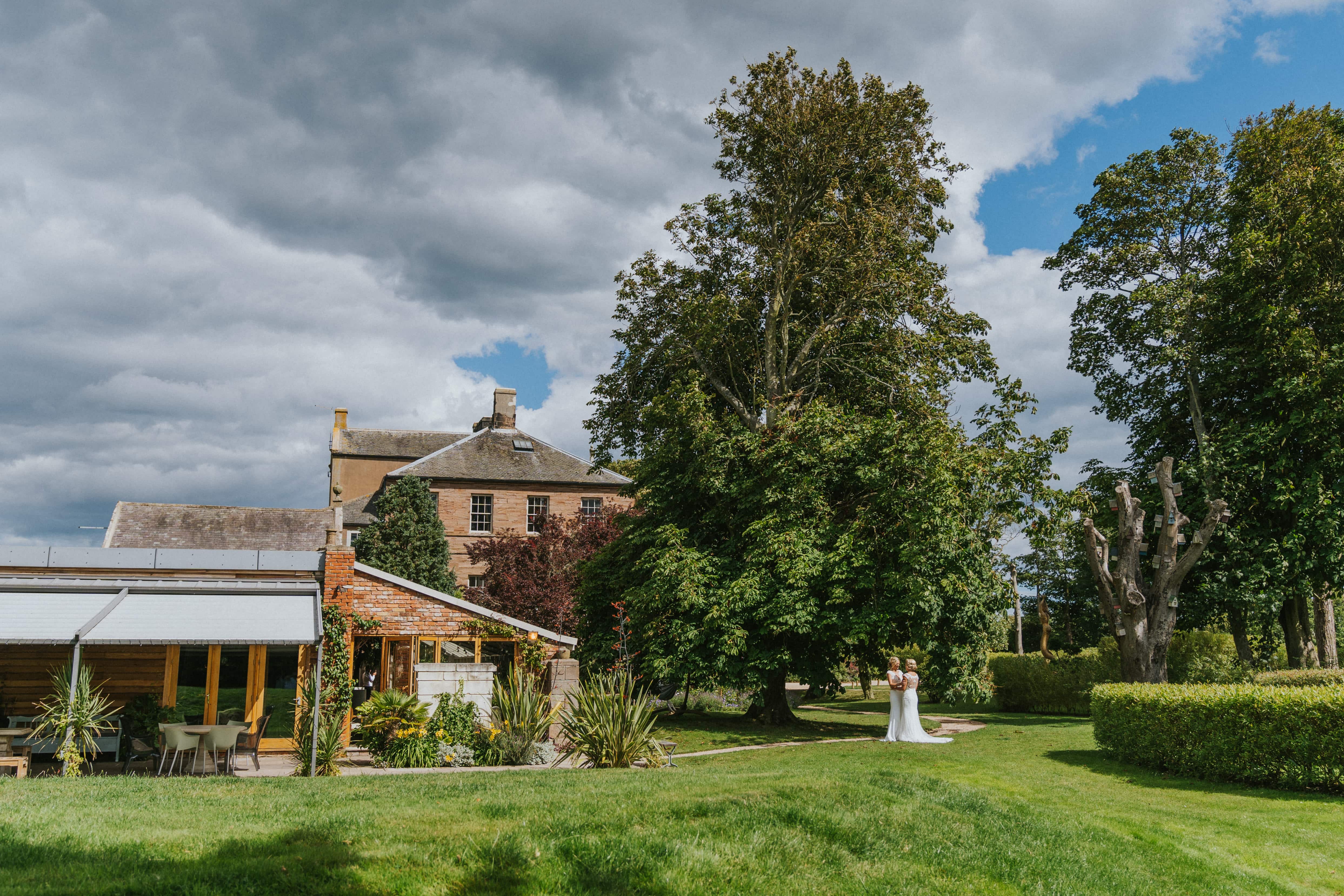 Where are you based?
Situated in a little village called Newton by the Sea, Northumberland.
How would you describe your style?
Bold, Romantic, Fantastical.
What makes you different to your competitors?
Already renowned for creating exceptional and one-of-a-kind big day celebrations, Newton Hall, is situated on the Northumberland coastline offering couples the option to host their special day with the sound of lapping waves as they marry on the beach, picnic in the dunes, then celebrate in the beachside wildflower meadow.
What sort of couple do you think you attract?
A mixture of couples, some who want a tastefully traditional wedding and some that are after a venue who can offer a little more fun and imaginative.
Can you give me some information on your pricing structure?
Firm believers that no two weddings should be the same, Newton Hall offers affordable luxury and the flexibility to totally personalise your big day. We have 11 different pricing levels meaning that everyone can find a pricing suitable to their budget.
Introducing the BRAND NEW 'Enchanted Chapel'
Stories of a hidden and palatial Chapel within Newton Hall have been whispered about for years and until recently had been lost to history and folklore. However, during routine works earlier this summer a room was uncovered – could this be the Chapel?
As the name suggests, the Chapel is truly enchanting; the plants and vines that kept it hidden for so long have been cut back to create the most luscious indoor garden, adjacent to the altar is a stunning waterfall which cascades down ancient rocks. As part of the renovation we have added enormous floor to ceiling glass doors, which when opened, will make the Chapel and water one.
With a truly unique connection to nature, the most sumptuous furnishings, beautiful ornate lighting and seating for up to 160 guests, we promise this will be the most romantic and splendiferous wedding setting in the UK.
Introducing – Beach Weddings at Newton Hall 
Already renowned for creating exceptional and one of a kind weddings, Newton Hall, a stunning Georgian country house situated on the Northumberland coastline, is the first venue to offer beach weddings in the North of England.
Set in an area of outstanding natural beauty, with miles of unspoilt, quiet beaches, romantic sandy dunes, a magnificent coastal panorama and the ruins of 14th century Dunstanburgh Castle in the background, Newton Hall's exceptional position is nothing short of breath-taking.
There can be nothing more romantic than the sound of gentle lapping waves or the sun setting on the horizon when saying your 'I do's' with the one you love. Choose a beach wedding at Newton Hall and you can have exactly that. Host your uniquely curated ceremony on the beach, enjoy a picnic in the dunes or, if sand's not your thing you can celebrate your day in the beachside wildflower meadows surrounded by natural blooms.
The beach can feature as much or as little as you like in your special day, from drinks receptions, wedding breakfasts and posh picnics. You can choose to arrive a few days early to relax and unwind before your big day, to take advantage of the beautiful beach for a pre-wedding photo shoot or stay on with family and friends for the perfect post-wedding send-off.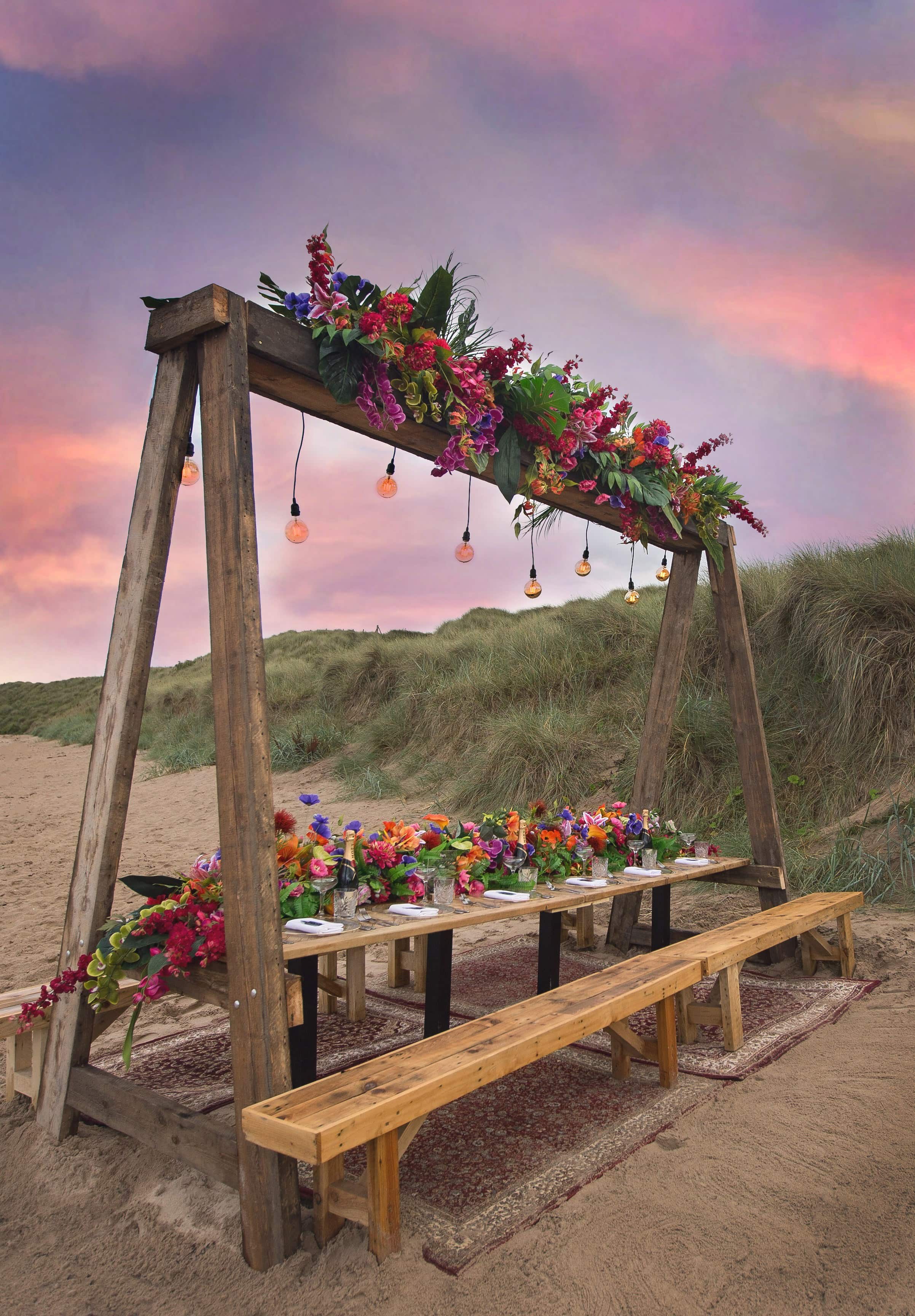 For more information on Newton Hall go to
www.newton-hall.com / [email protected] / FACEBOOK / INSTAGRAM / TWITTER
this is a sponsored post