Today I am featuring one of my Lovely Sponsors Little Jem Stationery . Little Jem is run by Jenny Avery who is a lover of all things handmade, a lover of all things crafty & a lover of all weddings! Jenny creates gorgeous handmade wedding stationery that is cute, stylish and a little bit quirky and I'm delighted to show you a bit more of her work to day in today's Show and Tell
Jenny has also been kind enough to offer you the Boho reader a very generous discount on her work:
For all Boho readers Jenny would love to offer a 15% discount on all orders over £300! This applies to all orders placed before 31st December 2011. Simply quote BOHO when contacting Little Jem or placing an order.
When and why did it all start?
Back in 2009, with a vision of creating the perfect wedding invitation for a special person in her life, Jenny began a shopping spree of crafty trinkets, patterned papers, pretty trims and just about anything that reflected love, glamour and romance. This personal gift to her friend started something; an eclectic and inspiring collection of stationery that really adds a special treat to any modern wedding.
Being creative has always been a huge part of her life. Many years ago, she would spend hours after school in her mum's fabric and craft shop, sparking her love for pretty ribbons, buttons and embellishments. And with a romantic outlook on life, the world of weddings is a perfect place for her to be.
Coming from a creative background, the design part comes naturally to Jenny, she has a real eye for detail and is very nifty with her fingers! Each card is lovingly handmade from start to finish, providing your lovely guests with a real treat in the post!
To add to the service, Jenny's down to earth personality and informal approach to her work, really adds an essential element when it comes to finding and creating the perfect stationery for you. Being flexible and listening to couples ideas is very important, and Jenny is an open book when it comes to getting it just right. You might love a design straight off, or if you like certain elements from a few different designs then you can mix and match.
What makes her stationery different?
What makes Little Jem sparkle in the world of weddings is her use of modern, quirky and altogether charming embellishments and materials.
Bursting with an eclectic mix of colours, patterns and textures, each handmade design is centered around a unique focal point; from cute and quirky buttons to handmade Japanese papers.
With an aim to keep away from the traditional style of wedding stationery; satin ribbons, diamantes and lots of white, Little Jem is a perfect choice for any couple looking for something unique, modern and utterly handmade for their big day.
Each Little Jem design can be made into a whole host of wedding stationery products, as well as invitations you can include save the dates, RSVP cards, order of service, place cards, table name/number cards, menus, table plan, thank you cards…the lot!
Little Jem truly has a love for all things paper, so each bundle of wedding stationery is made using the finest card stock, perfectly luxurious for any wedding.
Jenny says
'The whole process of creating the perfect stationery for a wedding is incredibly enjoyable! The wedding industry is ever changing and should be a time to really go to town and create your dream day. To be a part of a couples vision is truly great! But the biggest reason is that I whole heartedly believs that Little Jem has something unique and magical to offer the world of weddings.'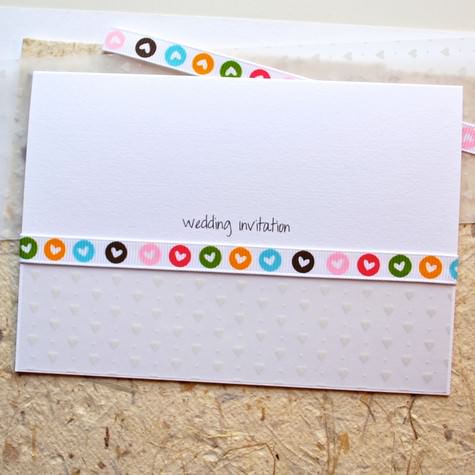 Don't forget! For all Boho readers Jenny would love to offer a 15% discount on all orders over £300! This applies to all orders placed before 31st December 2011. Simply quote BOHO when contacting Little Jem or placing an order.

For more information on this offer and to see more designs go to:
www.littlejem.net
Farnell House
5 Thornbank
Luddenden
West Yorkshire
HX2 6NQ
Phone: 07807 944918

[jprel]