How is it Thursday already? I don't know about you but this week is flying by for me! Today I am taking you across to the aAtlantic to Arkansas for the gorgeous wedding of Brianna and Taylor. The couple wanted an intimate wedding to focus on just them and their family. They held the most gorgeous outdoor ceremony with stunning first look and fabulous flowers. This was followed by an amazing barn reception that was dressed and decorated beautifully. The evening shots are my favourite, that golden light is just lovely, captured perfectly by Kylie Farmer.
Brianna and Taylor were married on 31st May 2018 at Royal Ridge Barn in Royal, Arkansas. 'The alter was near a cliff with a gorgeous sunset in the background. We decided to get married there because it showed God's beautiful creation and we wanted that to be present during our wedding because He is who joins us and makes us man and woman. The reception was held in a barn at the same venue! It was a very small wedding, just about 30 people.'
How they met
We have always been friends through friends, and we first meet at a photo shoot. He was the photographer and of course I thought he was absolutely beautiful. It wasn't until over a year later that we actual spent time together and hung out at River fest. He was in a band named Knox Hamilton and they actually played that evening. He lived in Pensacola, Florida and I lived in Little Rock, Arkansas so our long distance relationship became a strain. From us going to Jackson meeting halfway or taking turns driving all night to see one another on the weekend we decided it would be better for me to move down there. We had our daughter Isla Rose and moved back when she was 4 months old. He proposed at an Air Ballon festival on May the 8th.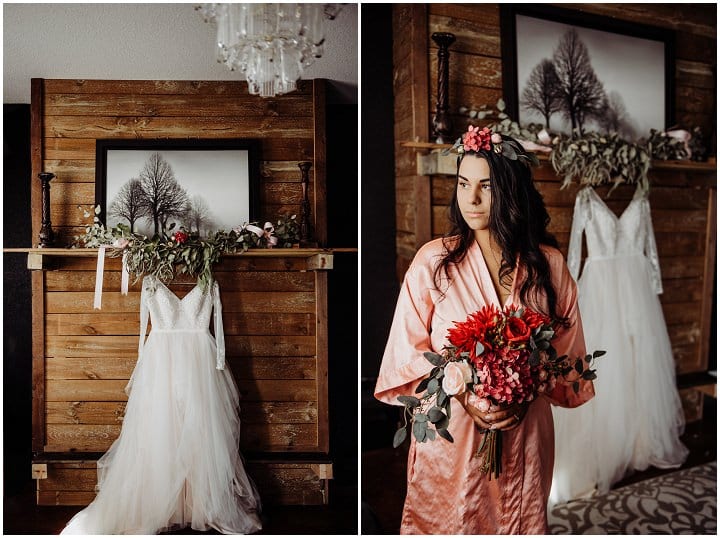 Where did you splurge and where did you save?
I splurged on my dress and nothing else. Everything I did was on a budget and we executed that plan to the t. The cake was made by a girl that I grew up with that is starting her bakery business. Her name is Heather Wheeler.The flowers were rented from Something Borrowed Blooms.
How did you choose your photographer?
I came across our wonderful photographer Kylie by a referral from another photographer! And I am so happy we were able to book her! She made our wedding photos memorable and absolutely fantastic.
The dress 
My dresss was by David's Bridal as was the sash that I wore with it. The dress was sleeveless but I had the sleeves added and took in to fit my body as well as the dress. It was the last dress, sash and sleeves they had in store and is was perfect. My shoes I got at Dillard's by Gianni Bini, and were rose gold to match my ring.
The suit
Taylor's suit was from Zara and we had no bridesmaids or groomsmen. We wanted this day to be strictly about us and our daughter, Isla.
Theme or colour scheme
I am not sure what category our wedding falls under but I think boho is probably the best description.
Food
We had it catered, and there was assorted cheeses with crackers, pork tender, sweet spicy meat balls, and just a naked vanilla cake with flowers.
Entertainment
We had no special entertainment, just family who danced around to our Spotify playlist.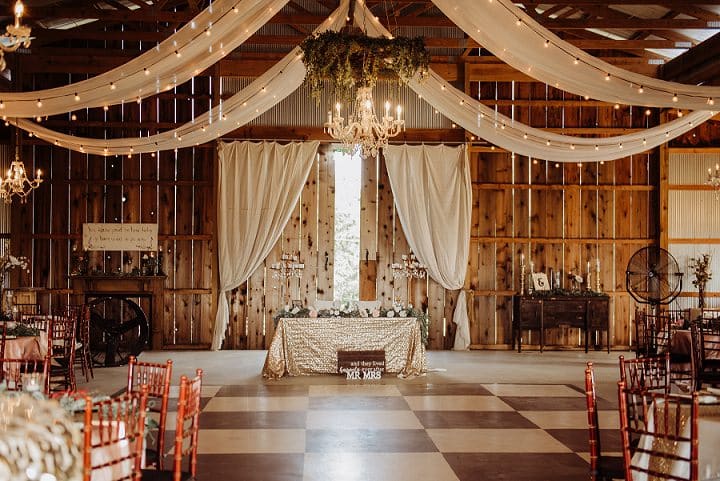 Special movements
The one thing we did different was attempt to read our vows before the ceremony but then I started crying like a baby and we decided to save that moment for the honeymoon.
We walked towards the alter holding hands instead of someone giving me away.
Advice for other couples
I would tell other couples to stick it out and don't let anyone tell you how YOUR day should be. It's yours, enjoy it to it's fullest!
Biggest Surprise
The biggest surprise was how easy it was to marry my best friend and man of my dreams. Weddings can be stressful but mine was a breeze.
For more information on Kylie Farmer go to 
www.kyliefarmerphotography.com / FACEBOOK / INSTAGRAM / 304-928-6880