Happy Monday everyone, I do hope you had a wonderful weekend? Are you feeling fresh and recharged and ready for the week ahead? I have the most gorgeous Las Vegas elopement to share with you today, I just know you are going to love it. When it first landed in my inbox I was certain it was a styled shoot 1) because it looks so AMAZING and 2) the couple looked like models! But no they are a real couple who asked Emily from Desert Elopements to help pull the whole look that they had envisaged together and The Emerics to photograph it. Jaclyn and Philip held their elopement at The Doyle in Downtown Las Vegas on 10th June 2018, filling the venue with colour, love and a vibrancy that can only be found in Las Vegas!
Tropical Boho-Glam Downtown Las Vegas Elopement
From the bride
When Phil and I got engaged we knew we wanted our wedding to be romantic and completely intimate. We both come from big families and we did not want our day to or the planning of it to be stressful or to become such a grand affair that it would take away form the importance of our vows and commitment to each other. Great photography was really important to us so we would be able to share the news with loved ones once we got back to Chicago. We wanted a a boho laid back vibe and wanted to do something different, since it was Summer we thought a tropical element would be fun and bright!
From Emily the stylist
Having large families on both sides, Jaclyn and Phillip decided to forgo the stress of planning a large wedding. They still wanted a luxurious feel and a chic celebration proportion enough to all the years they had been together but needed to downsize the pressure that a local wedding would place upon them. Las Vegas was the answer, with its modern revival of the downtown area, award-winning restaurants, and luxe at their fingertips. Escaping the kitschy vibe of the Strip, they elevated their quick nuptials with a stylish elopement at the Doyle.
With a bright color palette of pinks, greens, yellows and citrus orange there is no doubt this tropical boho elopement in Downtown Las Vegas was perfect for our bold and playful couple.
We are obsessing over all of the unique details from this elopement! From the vintage compotes filled with tropical fruits, macramé and monstera leaf chargers, pineapples, and TWO fabulous wedding dresses for our bride, this elopement has it all!
The bride carried a bouquet filled with peonies, tulips, fern, clematis, hellebores, and pin cushion protea.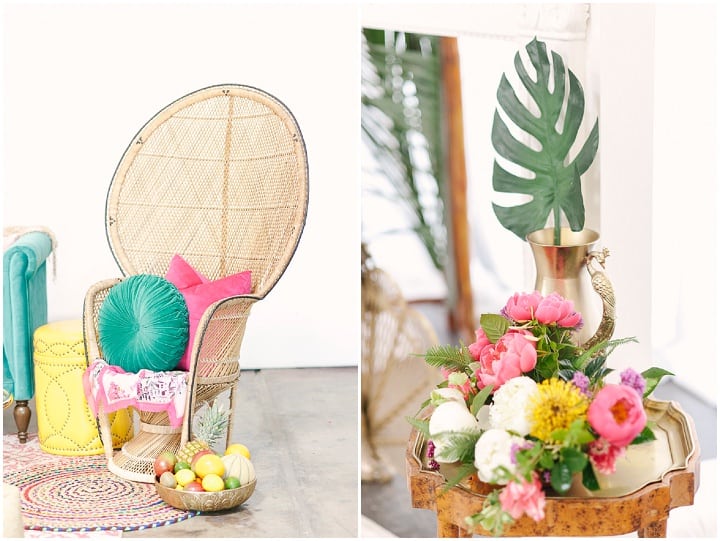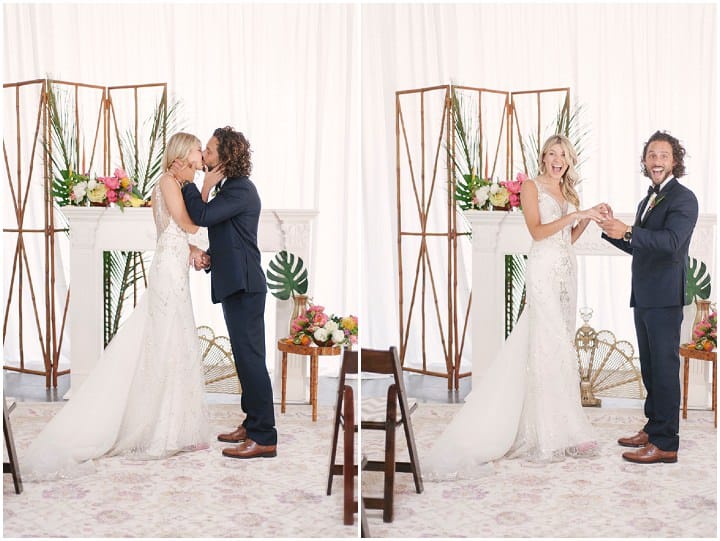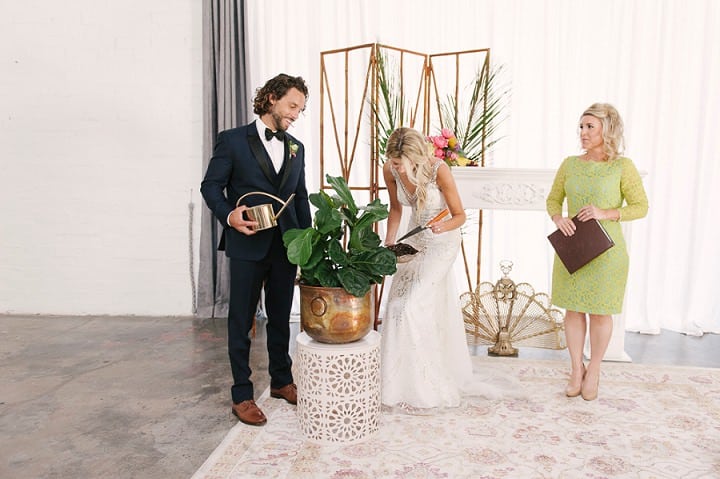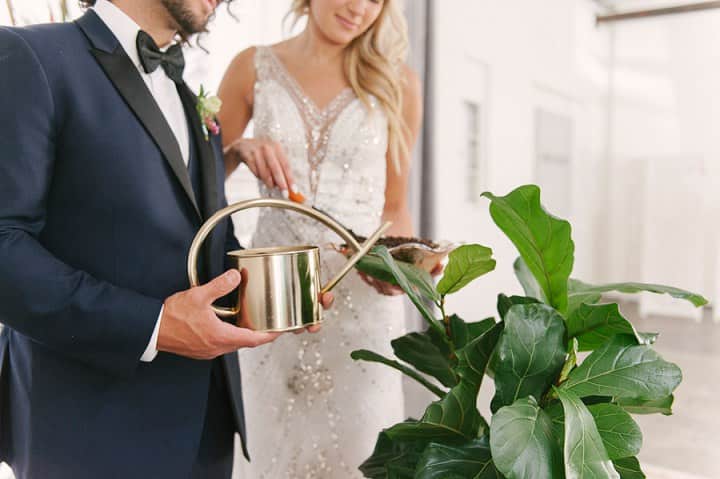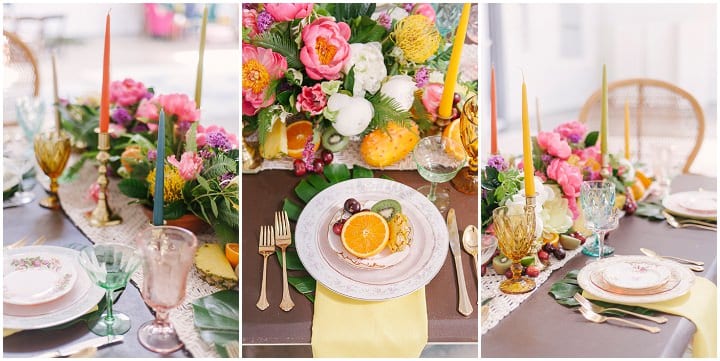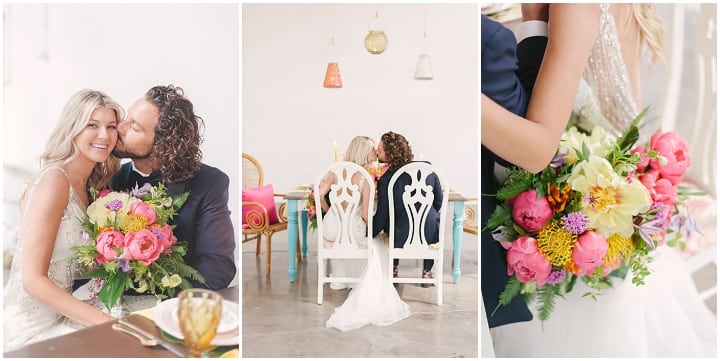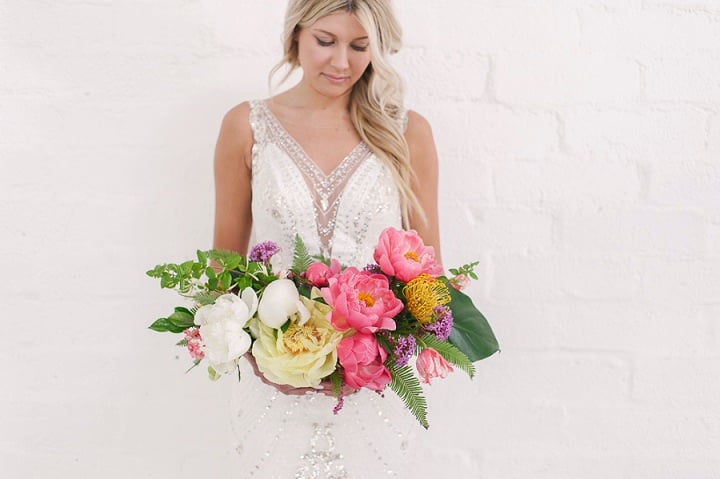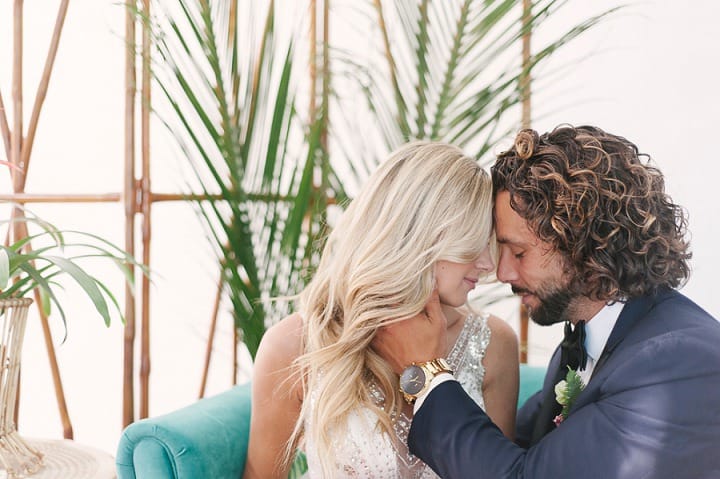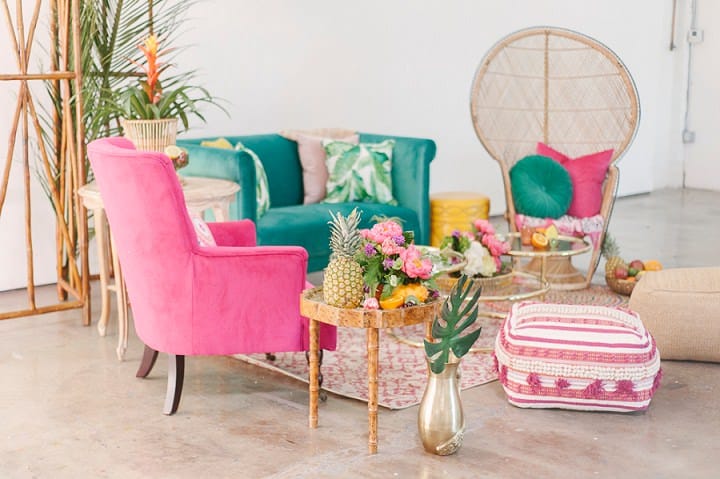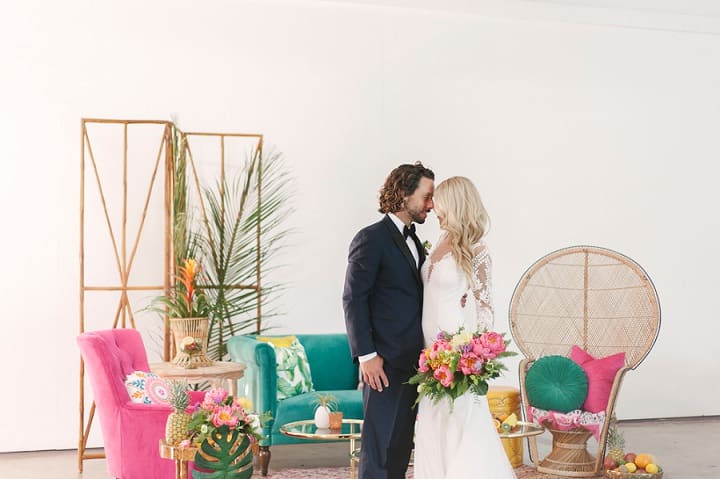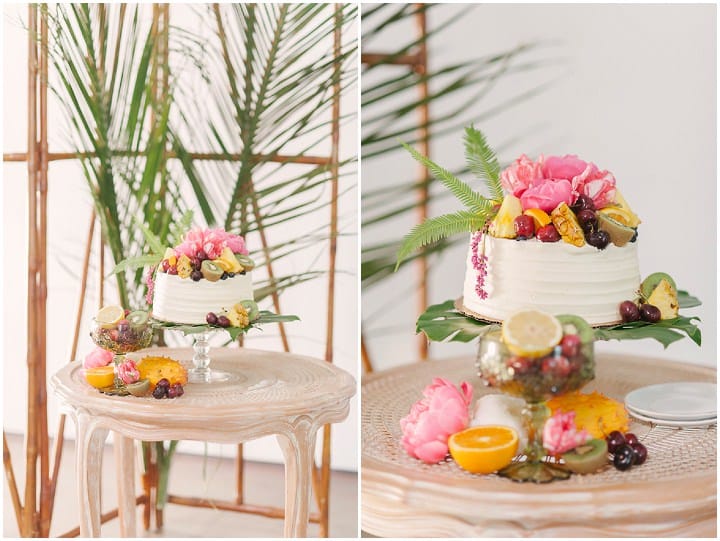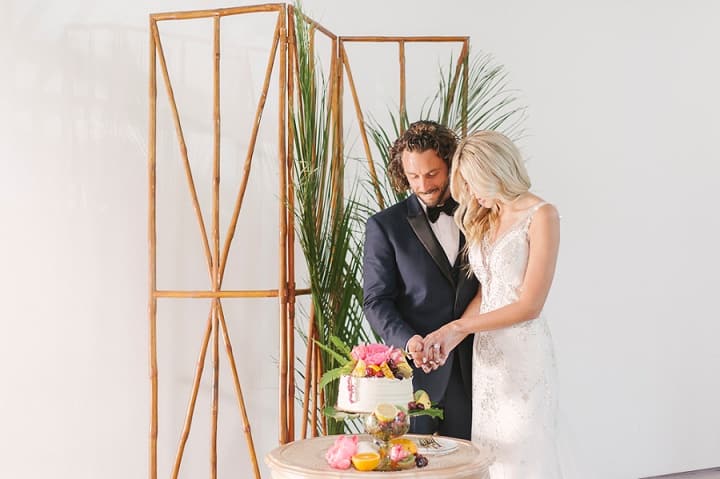 Supplier Shout Outs
For more information on Emily's desert elopements go to
www.elopementlasvegas.com / [email protected] / 702-683-7288 /  Facebook / Instagram / Pinterest 
Due to an email issue if you have emailed me between the 2nd & 9th of December, please resend it.
X