Well hello there! How are you all? After a week away with my gorgeous family, I am rested and ready for a jam-packed week ahead on the blog. I had a lovely time away, it was so good to spend a few days with Dexter and Nik, we got up to lots of fun activities and have made some fabulous memories! Today is a very emotional day for me as it's Dexter's first day at school! He is SO excited! I'm sure there will be a few tears from me though.
On with today's wedding and today it's the turn of the lovely Kris and Alex who were married on 6th August 2017 at Lairmont Manor in Bellingham, Washington State. It's a gorgeous wedding, very elegant, filled with some amazing greenery and flowers, macrame, a fabulous doughnut wall and the most stunning Rue De Seine Bridal gown, I know you are going to love it!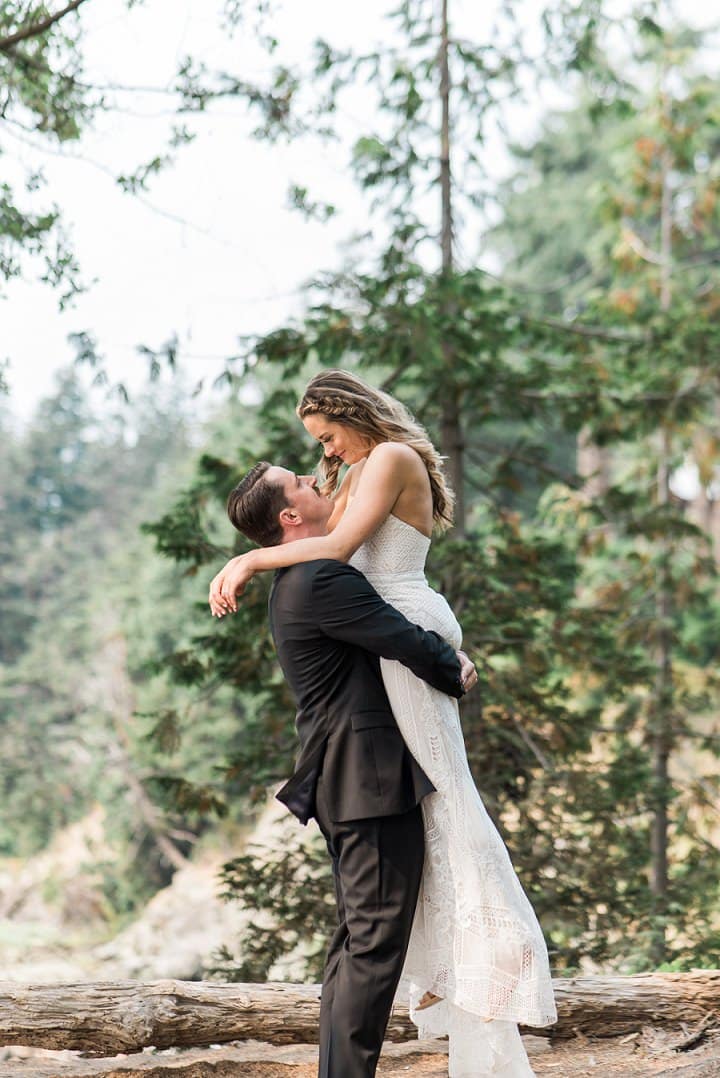 Bright and Co the planner for the day tells us more about the wedding
I don't even know where to start with these 2 and their amazing day at Lairmont Manor in Bellingham! Alex & Kris were referred to me by the amazing B.Jones Photography. Kris is her brother and she knew that I would take great care of them on their wedding day.
This couple was so fun and easy going to work with and that ease and liveliness shone right through on their wedding day.They focused on all the right things on their wedding day and surrounded themselves with the love of their family and friends. It was such an honor to bear witness to. There were so many great moments in this day, but some of the highlights include: DONUTS(!), A gorgeous wedding gown, one of the most picturesque wedding parties I have ever seen, a Mother-of-the Groom speech that I don't think I will ever forget, and the amazing surprise that Alex arranged for Kris during their ceremony.
Alex secretly coordinated having some of Kris' friends & bandmates sing his song 'Stone by Stone' while her bridesmaids walked down the aisle. He had no idea it was happening and well, let's just say the emotion was palpable in that moment…you'll be able to see it in the pictures below!
Take a gander at their beautiful, greenery filled, bohemian-esque wedding day. Kris & Alex I wish you nothing but the best and I KNOW you will have a lifetime of happiness and then some!
Supplier Shout Outs
Due to an email issue if you have emailed me between the 2nd & 9th of December, please resend it.
X