The bank holiday may be over and but today I am bringing you lots of wedding cheer with this gorgeous wedding from Northumberland. Harriet and Ben now live in Australia, so they wanted this to be a subtle factor in their wedding theme, mixing in a few cute Australian touches throughout the wedding into the Northumberland backdrop. With a stunning, totally clear marquee that really did make their guests feel they were sitting outside, mixed with the gorgeous selection of white and green flowers and foliage. This wedding is classically elegant while mixing in a generous dash of Boho Chic. As for Harriet's dress, what else can I say but stunning! Thanks to Melissa Kay Photography for the images.
Personal and overwhelming to be surrounded by people we love and miss so much living abroad. It was very locally inspired with some touches of Australia throughout.
Harriet and Ben were married on 26th May 2018 at St Aidan's Church, Bamburgh with the reception at Harriet's parent's house in the garden in Northumberland. 'We currently live in Sydney Australia, so it was very important for us to come back home and get married amongst our family and friends. Having the reception in Harriet's parent's garden was the perfect, English setting for a relaxed and fun wedding, but very personal at the same time! We had 120 guess and it took too long to plan! Organising from the other side of the world added a layer of complexity, it was about 2 years between engagement and wedding…wouldn't recommend wedminning for this long!'
How they met
Dressed as Crayola crayons at Hong Kong Rugby 7s in 2012 (although we were at the same University, our paths never crossed).. We have been together for over 6 years and lived in Sydney for almost 5.
The proposal
We stayed in a cave in the Blue Mountains (Australia) for our anniversary and Ben asked me to marry him… having flown to the UK a few months prior to ask my Dad's permission!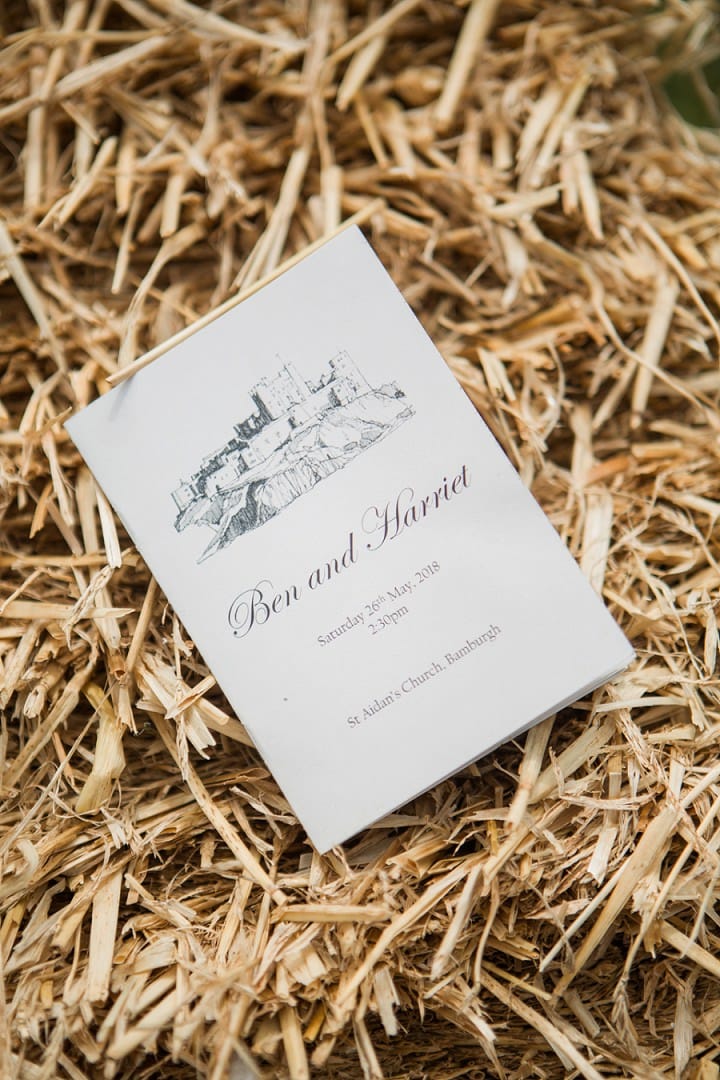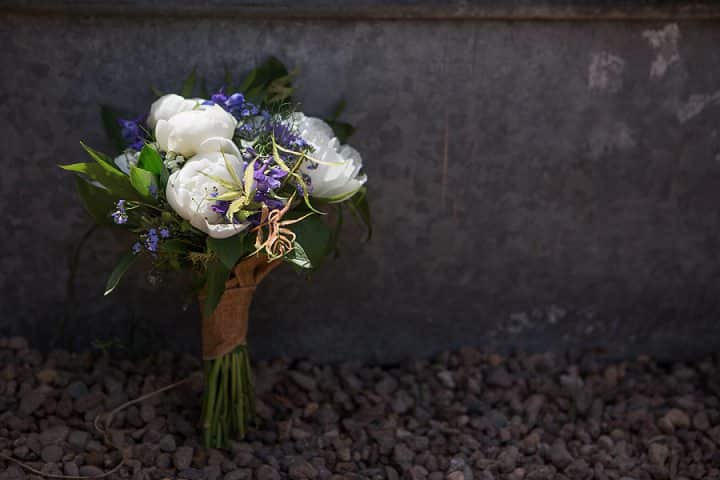 How did you allocate your budget?
We were so fortunate to have help from both sets of parents for the wedding, with Ben's parents very kindly undergoing the painful task of wine tasting in France to pick out some good options for our big day and then bringing it across to the UK a few months prior to the wedding. We saved a bit of our budget getting it abroad. Otherwise a significant amount went on the marquee, as we really wanted the transparent marquee to feel like you were sitting outside. The rest of the budget was fairly evenly split between things, we tried to get a Gold, Silver, Bronze option for things (in terms of price) and then weigh up how important it was to us, which helped us decide whether we splurged on the 'Gold' option or saved and went for 'Bronze.' Having said that, towards the end it definitely got much harder to keep track of costs and I'm not sure how regularly the Excel spreadsheet got updated!!
Where did you splurge and where did you save?
Splurged on videographer and marquee, saved on food as a lot of it was sourced locally. Table and garden decorations were also picked from hedgerows!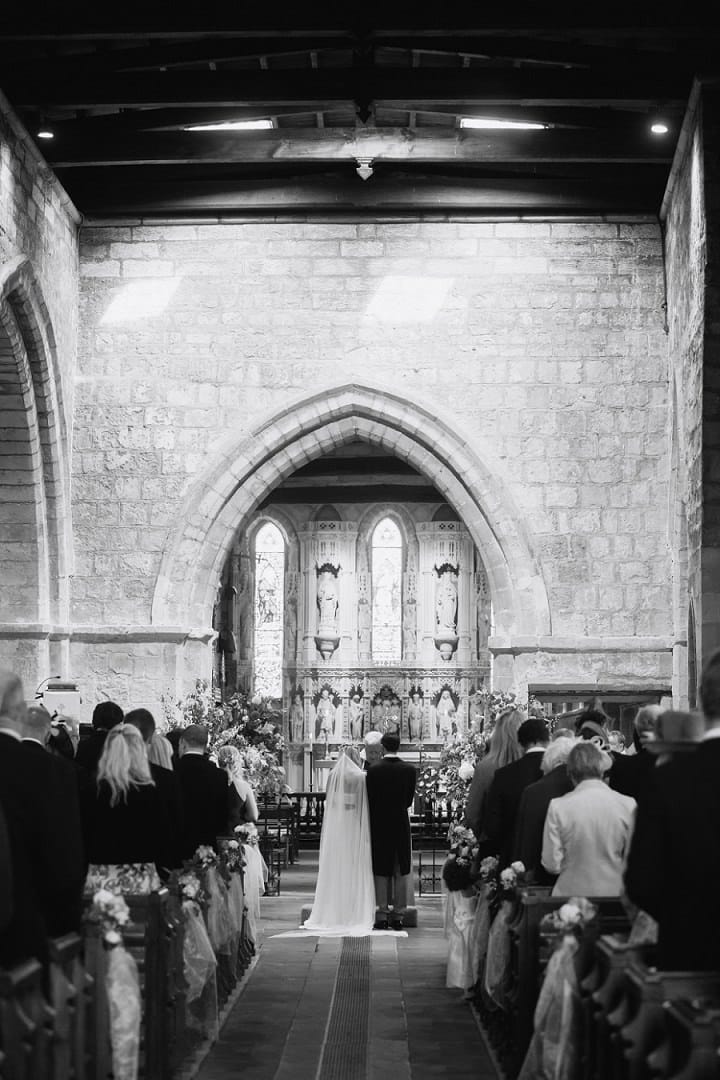 How did you choose your photographer?
Given our current living location, we had a Skype call with Melissa Kay when we were trying to find a photographer. It was so easy to chat to her and discuss the vibe we wanted for our wedding. We both instantly felt at ease with her. That was really important for us on the day, she made us both feel really relaxed. She also made a real effort to know who was who in the wedding party so we felt like a lot of the photos captured the key people there! We are so pleased we went with her as our photographer, she's a legend and even came up to Bamburgh a few days prior to meet us and do an engagement shoot and scout out locations for wedding pictures – it was so good to do this before the wedding given the restrictions around living abroad!
The dress 
Dress was very Aussie inspired by Dan Jones in Sydney (the most incredible designer and nicest guy ever). Shoes by Country Road (although I was barefoot by about 9pm!) I customised a denim jacket with 'Mrs KP 26.05.2018' on the back of it which was handy when it got chilly later.
The suit and bridesmaids
Bridesmaids dresses were from ASOS and Ben's suit his morning suit which he has had for years.
Theme or colour scheme
Lots of greenery and some white flowers. We had a few splashes of blue such as in the brides bouquet and hair, but otherwise mainly green and white.
Flowers 
Bride's bouquet – made by a friend was white peonies, blue nigella, blue delphiniums and greens. Bridesmaids and flowergirl had gypsophila. Groom and ushers had button holes with gypsophila and a single thistle.
Decoration
Lots of flowers in the garden, big bunches of cow parsley in rustic milk churns and tin buckets. Inside the marquee we had fresh hawthorne down the centre of the tables which was a really nice and simple decoration. We made a centrepiece over the top table which was assembled several days prior to the wedding as we used a lot of fake flowers and suspended it high in the marquee – the fake flowers were amazing as it meant we could do it well in advance of the day!
We opted for a grass floor in the table area of the marquee which was such a great decision as combined with the transparent roof and sides it really made you feel like you were sitting outside.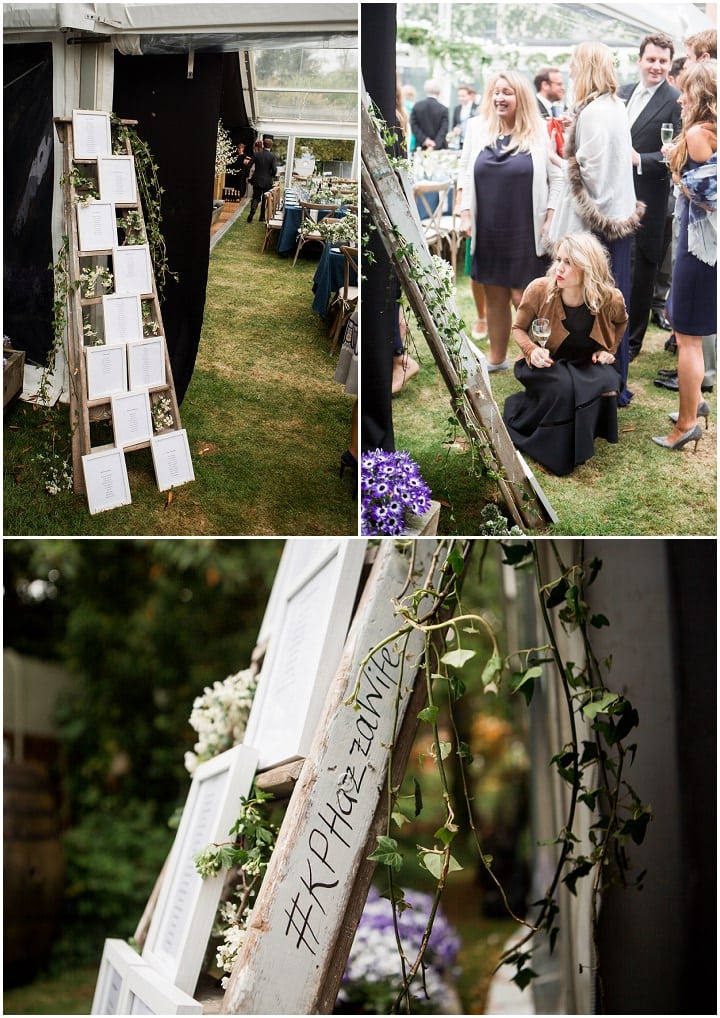 Food
Canapes – partridge popcorn, pigeon spring rolls, salmon blinis, venison carpaccio, crab bisque shots, goats cheese and red onion tart. Then Main was served on big platters down the centre of each table – BBQ lamb with greens and freekah, feta and roast veggies salad followed by lemon tarts and chocolate brownies with berries. Then cheese…lots of cheese! We served wedding cake and sausage rolls around 11pm to soak up some of the wine.
Wedding cake
Red velvet cake with lots of fresh berries – we cut it with a Boomerang!
Entertainment
Live band, fire pit, cocktail bar.
Who supplied the stationery?
Off On My Bicycle (Sydney) for invitations. Everything else we made ourselves.
Personal touches
We did a lot of things ourselves/had help from friends – including flowers and decorations, which made things very personalised. The food was very locally inspired with lamb from a farming friend and salmon caught from the river in the garden. The marquee really made you feel like you were sitting in the garden as you were surrounded by trees. A few Aussie touches like our entrance music, table names (Wild Wombats, Rowdy Roos etc) and some kangaroos on our wedding cake also helped to bring some of Australia into the day!
Special moments 
The church ceremony was such a highlight as the vicar made us feel very relaxed, and let us enjoy it without feeling nervous. The speeches were also more emotional than expected (including the brides impromptu speech…) But most of all being surrounded by all our favourite people, including a few friends who also travelled back from Sydney to celebrate with us.
Advice for other couples 
Don't sweat the small stuff, it will all fall into place in the end! Don't underestimate how long it actually takes you to do things if you are doing a lot of the decorative stuff yourself. And make sure you take time on the day to soak it all up…such a cliché but it really did whizz by far too quickly.
Biggest surprise 
When Harriet went rogue in the carefully choreographed first dance… Ben's face was a picture!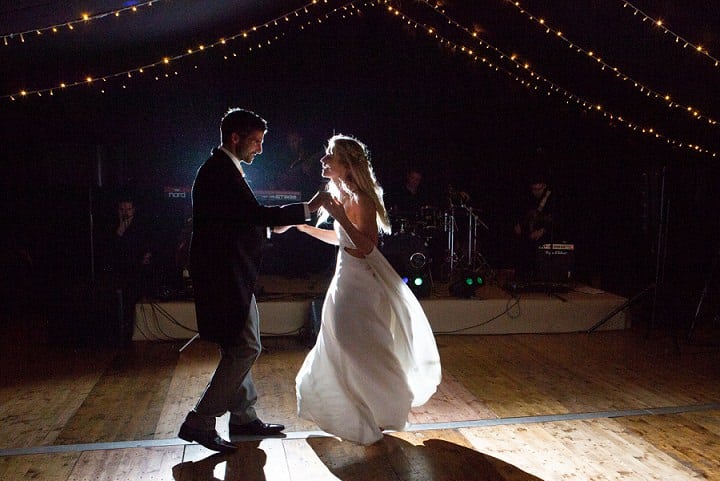 Supplier Shout Outs
For more information on Melissa Kay Photography go to
www.melissakayphotography.com / www.melissakayphotography.com/blog / FACEBOOK / INSTAGRAM / PINTEREST / TWITTER