The Boho Wedding Directory is a hand-picked list of all awesome wedding suppliers in the business, ready to help you plan your Boho wedding. The Directory is located in the main menu bar at the top of each page and is super easy to use. It is split up into suppliers and regions making it easy for you to find the perfect Boho supplier for your wedding.
To make sure you don't miss any of the wonderful suppliers that have been added to the directory, each week I showcase the suppliers that have joined in a mini update. This weeks new suppliers added to the directory are:
Venue: The Wellbeing Farm
For a unique wedding experience make sure you visit our Fun, Quirky and Magical Barn wedding venue. Winner of the Lancashire Wedding Venue of the Year, our fully-licensed multi award-winning green venue has heaps of character with bow tie-wearing Llamas and Alpacas and loveable donkeys to make your wedding memorable. Winner of North West Wedding Venue of the Year 2018 (Bridebook), you can hire our fun, quirky and magical barn wedding venue exclusively for your wedding. Bow tie-wearing Llamas and Alpacas and loveable donkeys provide a memorable guest experience. We are fully licensed until 1am for dancing and drinking.
More Information: www.boho-weddings.com/the-wellbeing-farm
Dresses: Grace Loves Lace
Specialising in luxurious & effortless wedding gowns, Grace Loves Lace delivers artfully crafted designs featuring the finest French laces and unique silhouettes. Grace Loves Lace (GLL) is proudly designed & handmade in Australia, and delivered worldwide to our women of Grace across the globe.
More Information: www.boho-weddings.com/grace-loves-lace
Decoration: The Artisan Wedding House
The Artisan Wedding House is a hire decor company offering event styling services for couples who would like a curated, timeless and meaningful wedding day. We work closely with our clients to create beautifully styled weddings that reflect their vision and personality and provide everlasting memories.
More Information: www.boho-weddings.com/the-artisan-wedding-house
Film Makers: Jst Married Wedding Films
Beautiful real life stories driven by cinematic filmmakers & newly weds Drew and Tracy. We craft together compelling love stories between two people that will make you move. We film Adventures people who love life surrounded by stunning countryside around Scotland & the UK.
More Information: www.boho-weddings.com/jst-married-wedding-films
Accessories: Cynthia
Cynthier creates romantic bohemian, vintage inspired jewellery & accessories with a little edge for the modern free-spirited bride. Styles range from classic chic to more daring statement pieces, for brides to be adventurous & let her unique personality shine through.
More Information: www.boho-weddings.com/cynthia
Venue: Hampton Manor
Foodies, here's your venue. With menus inspired by Michelin-starred Peel's Restaurant, Hampton Manor is the foodie couple's dream. This Neo-Tudor Gothic Manor is a hub for sommeliers, baristas, chefs and designers who work together to fill your day with the unique details set to make it unforgettable.
More Information: www.boho-weddings.com/hampton-manor
Hair and Makeup: Cambridge Makeup Artist
Hi I'm Kerry; I enjoy nothing more than helping boho-chic brides to look and feel confident on their wedding day. I have 10 years' experience in boho hair and makeup services and travel to Cambridgeshire, Bedford, Northampton, Essex and Northampton
More Information: www.boho-weddings.com/cambridge-makeup-artist
Decoration: Bath Vintage Hire
We have scoured the country building a genuine period collection, which will make your occasion unique and beautiful in every way. From china and tableware to furniture, props and everything in between. Our collection also includes a 1920's gypsy caravan, a whiskey barrel bar, re-claimed trestle tables and mis-matched chairs.
More Information: www.boho-weddings.com/bath-vintage-hire
Entertainment: RedLine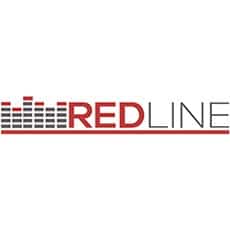 RedLine are a collection of highly experienced DJs and wedding entertainment specialists, dedicated to providing the best wedding entertainment for modern couples. We tailor a setlist to your exact requirements and make it our number one priority that you only hear the music that you and your guests want to hear.
More Information: www.boho-weddings.com/redline
Dresses: Livné White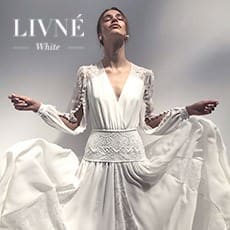 A fashion forward bridal line founded by the young Israeli-international designer, Alon Livné. Livné worked for some of the most prestigious European fashion houses, such as Alexander McQueen and Roberto Cavalli. Livné gathered an impressive A-list clientele: Beyoncé, Lady Gaga, Kim Kardashian, Naomi Campbell and many others who wore his innovative designs. His new collection is characterized by clean & feminine lines, elegant integration of lace & delicate beads, silk fabrics and tailoring techniques.
More Information: www.boho-weddings.com/livne-white
IF YOU ARE INTERESTED IN GETTING YOURSELF ADDED ON TO THE 'BOHO WEDDING DIRECTORY' EMAIL ME AT 

[email protected]

 FOR AN APPLICATION FORM.
HAVE A GOOD WEEKEND
BIG BOHO LOVE
KELLY XX