I love receiving new offers and money off deals for my lovely readers, so today is a good day for anyone looking to book a wedding photographer for next year!
Hannah Dornford May is offering the first 5 Boho readers who book for 2012 10% off their wedding package.
Hannah Dornford-May is a North West based wedding photographer covering Lancashire, Cheshire, Manchester and Liverpool, as well as the rest of the UK and abroad if required.  Her style of photography is a natural mix of documentary and relaxed portraits.
Hannah says about her style of photography 'There is so much emotion on a wedding day that you don't need to direct it – just capture the moments as they happen. I also love to spend some time with the couple taking some very natural portraits of the two of them – a great chance for them both to have a breather, get away from the crowds for a moment and say hello to each other!'
I asked Hannah to tell me a bit more about her background
Based in Lancashire I started out as a music photographer and spent years in sweaty clubs documenting bands. Then (as always seems to happen when you own a camera) I got asked to photograph a wedding…yikes (or so I thought)! I ended up falling completely in love with both weddings and wedding photography.
My music photography background quickly lent itself to my documentary style of covering weddings. I'm there to capture your day as it happens so I'm not about to make you stand for hours with fixed smiles while we get awkward group shots, or pose you gazing 'dreamily' into your mirror as you contemplate marrying the man of your dreams. Instead, I'll get those unique moments– as you put your wedding dress on and realise that the day is finally here, the look in your eyes as you see each other for the first time…or the way you giggle together as as the best man forgets the words to his speech. All these moments, and many, many more, make up your day and I'll get them on camera for you.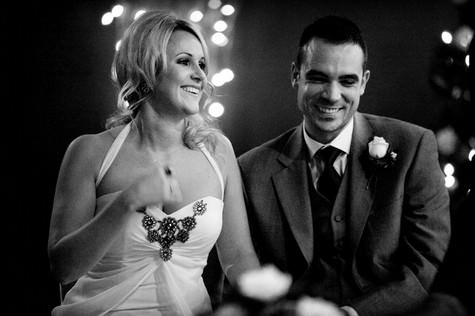 'Hannah offers a variety of wedding photography packages starting at £1100 going up to a full bespoke packages. If you are interested in booking Hannah for your wedding or just want to find out  abit more about her packages then get in conatct with her and quote the 'Boho Blog offer'
A big thank you to Hannah for this very generous offer
Big Boho Love
Kelly xx
For more information on this offer go to
www.hdmphotography.co.uk
www.hdmphotography.co.uk/blog
http://www.facebook.com/hdmphotography
http://twitter.com/#!/_han
Due to an email issue if you have emailed me between the 2nd & 9th of December, please resend it.
X