Today I am taking you off to the gorgeous countryside of Belgium, as we say goodbye to this horrible April rain and say hello to some good old summer sunshine! Bas and Lars met in Belgium, so decided that this had to be the place they got married. They found the cutest old farm and pulled their wedding together from there. With so many friends helping out on the day with things like the flowers, cake, stationery and DJ-ing, this really is a hands on wedding where all the guests got involved. Filling their reception with some beautiful flowers, this wedding is not only brimming with sunshine but with so much love and so many touching moments. Big thanks to David Walters Photography for the images.
An amazing sunny day in the beautiful Belgian countryside with people we love.
Bas and Lars were married on 20th August at De Deugdzonde in Flandern, Belgium. 'We met while living in Brussels, also we love the Belgian countryside and came across this beautiful old farm that had been transformed into a B&B. We had180 guests and it took 18 months to plan.'
How they met 
Bas(tiaan) and I met in the dog park in Brussels. He is Belgian and I am German and we both had spent some years abroad before we both moved – independently – to Brussels (Bas grew up in Gent). It was love at first sight for the both of us as well as our dogs.
The proposal
Bas proposed to me during a holiday to Morroco – although we had talked about getting married, I did not expect it and I was almost as surprised as I was happy. He got on his knee, and he had a ring – the same we used as our wedding band. We quickly settled on a date about 18 months later. Evertying went so fast, especially once we had a wedding planner and knew what we were going to do about the ceremony.
How did you allocate your budget?
The budget was 40,000 Euro
Where did you splurge and where did you save?
Most of the money was allocated to the venue of course, we splurged on a particular champagne Bas liked, and went totally crazy with the flowers, which totalled around 2500 flowers! Saved money on the cake, the favours and the stationery.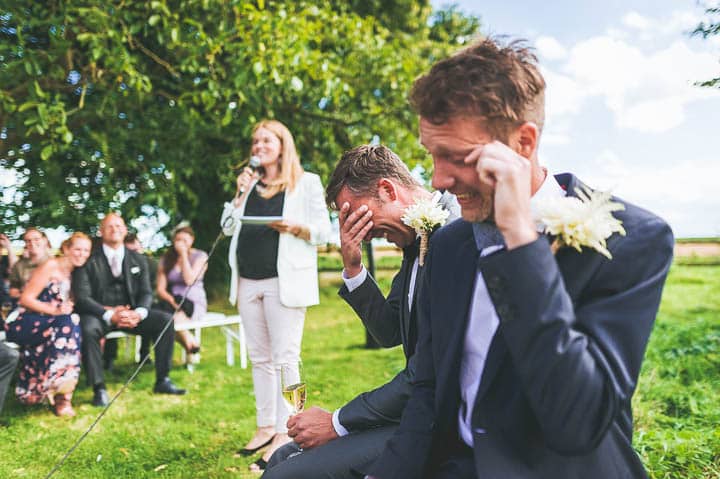 How did you choose your photographer?
David is the partner of  one of Lar's best friends. We love his style of natural documentary photography so it was an easy choice.
The suit
Hugo Boss
Flowers 
A friend of ours works for one of the biggest flower importers in Belgium (Agora) and he helped us by order, delivering, and arranging all the flowers. I think overall we had over 2500 flowers to display …
Decoration
Other than the flowers the decoration was minimal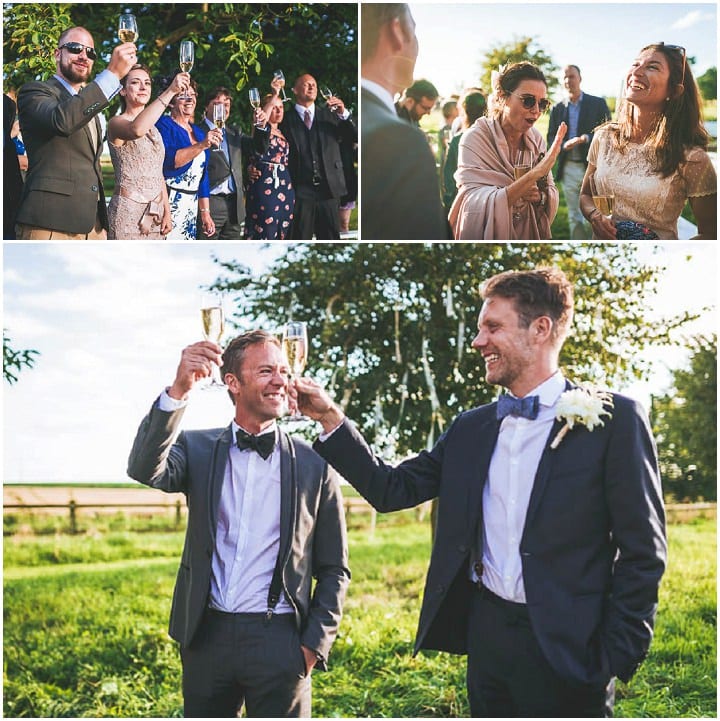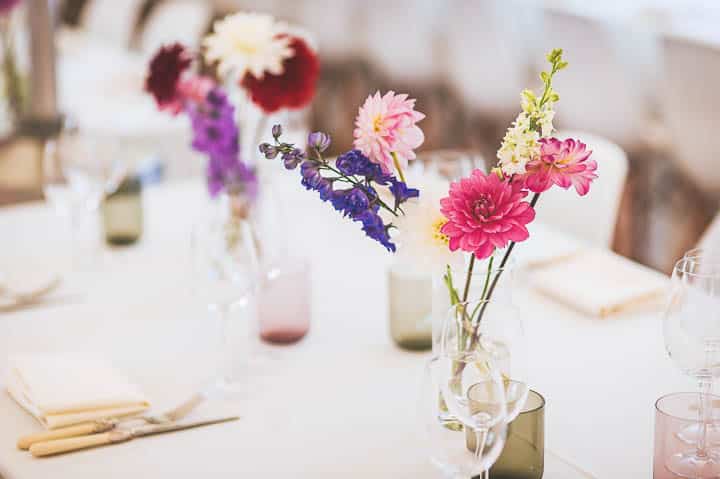 Food
We had a company that came with three small foodtrucks (Foodtrucks): Mexican, fish & chips, and thai food were on offer. They also provided nibbles for the champagne receptions
Wedding cake
A friend of ours, who is an amazing home-baker, made a perfectly iced, three tier cake, the top tier was a rainbow cake, plus a lemon cake, and a chocolate cake. It was breathtaking!
Entertainment
A friend of a friend dj'd for us
Who supplied the stationery?
A graphic designer friend of ours, We had an invitation resembling a plane ticket – friends of ours did the layout and we printed them at the local printers.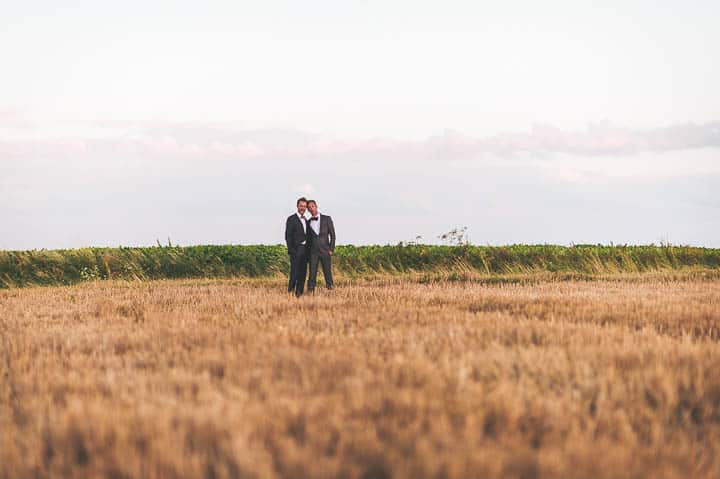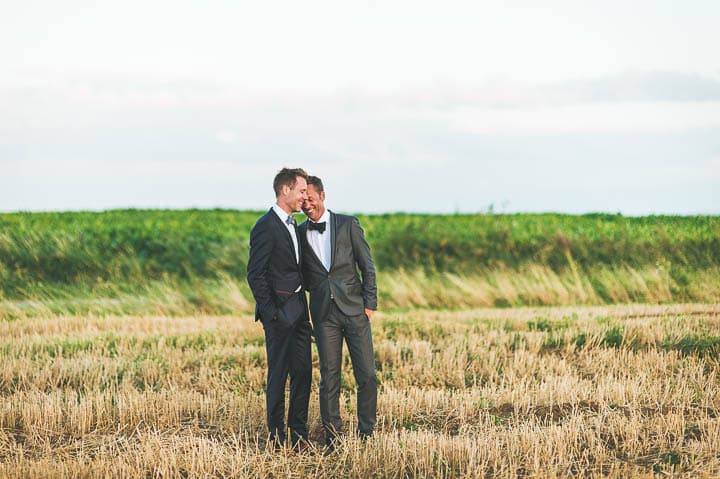 Personal touches
We made our own favours, we had friends who are graphic designers who put a quick B&L logo together, we printed those on bag and filled them with some hand-made soap, a next-morning first aid kid, and personalized M&Ms
Special moments 
There were many but along with the celebrant we had asked 3 friends and Bas's sister to make a speech. I think it was during some of the speeches which had both of us in tears
Biggest surprise 
I think the amount of tears shed by our friends and family!
Supplier Shout Outs
For more information on David Walters Photography go to
www.dwliverpoolphotography.co.uk / www.dwliverpoolphotography.co.uk/blog / 07886794180 / FACEBOOK / TWITTER
 I am based in Liverpool and  my style is natural documentary