This afternoon we are talking bridal beauty with resident in house expert Jenn Edwards. If you want to know anything about bridal beauty then Jenn is your lady. She is the font of all knowledge when it comes to looking your very best on your wedding day. Today she is giving us some very helpful advice on how to find your dream hair and make up artist and how to work to your own budget. Looking your best on your wedding day is something that a lot of brides will worry about. For this reason making sure you have your own fairy-make-up-godmother on hand to ensure you look a million dollars is key to piece of mind on your wedding day. So read on to find out what Jenn advises you to do to make this happen.
 How to find your dream hair and makeup artist whatever your style or budget.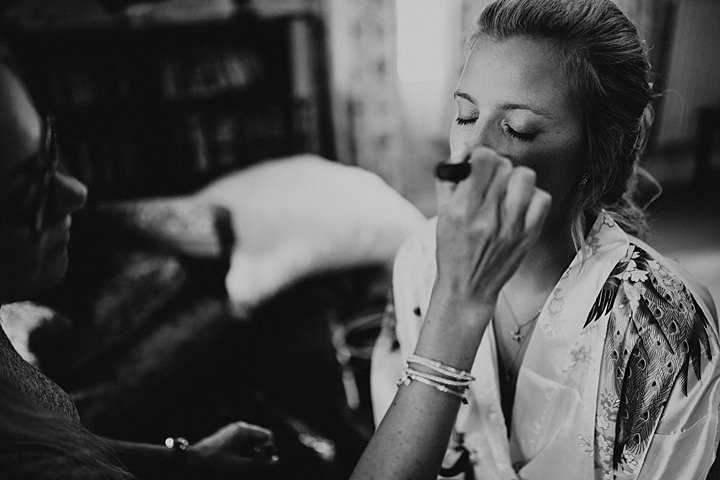 Newly Engaged? Congratulation to you both!  You have exciting times ahead and we hope you have fun planning you're big day.
Today we're here to help you with the, often daunting, task of finding your dream hair and makeup team, whatever your style or budget.
Instead of giving you a list of 'top tips' and 'do's and don't' we're offering you an insight into the life of a professional hair and makeup artist so we're not only answering lots of frequently asked but we're giving you an understanding of how it all works.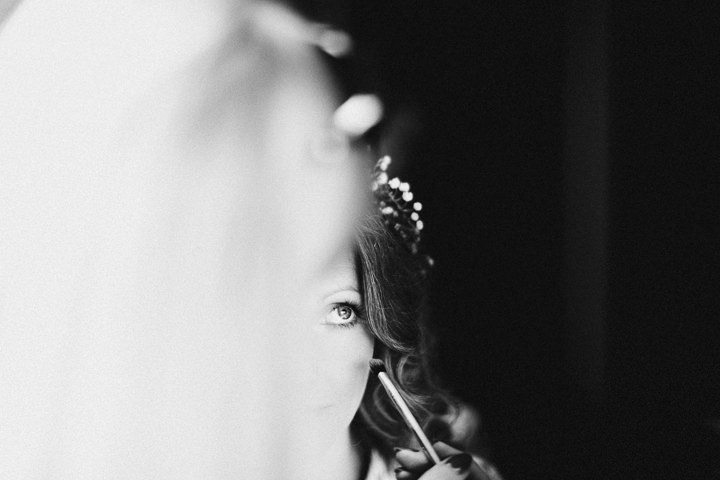 Booking In advance
Always vital if you're particular about your hair and makeup and want to invest in a highly sought after professional.  We are now taking deposits for bookings in 2020.  People really do book hair and makeup that far in advance.  Too often brides put hair and makeup right at the bottom of their 'to do list' but it soon becomes the one thing that they panic about, and struggle with, the most because they've left it too late.
Where to look
A good starting point is social media platforms such as Instagram, Facebook, and Pinterest.  Try simple searches on facebook such as 'wedding hair stylist Yorkshire' or search hash tags such as 'makeupartistsheffield' and then shortlist the ones which you like.  An artist's following and the level of activity on their account is a good indication of how much experience they have and how busy they are.
A professional artist or stylist will have a good website, with a high ranking on Google, so see who appears at the top in the search results for a hair and makeup artist in your region.
Good Wedding blogs, such as this one, will have a great supplier directory.
If you've done all this and are feeling overwhelmed then ask your Photographer or wedding venue for a recommendation.  Wedding suppliers are always happy to recommend the people they know are good and enjoy working with.
On a tight budget
You can have a professional hair and makeup artist on your wedding day without breaking the bank but, if you have unrealistic expectations, you may end up throwing your money away entirely, or paying out double in the event that you end up having several trials.
All hair and makeup artists have to start somewhere and in those early stages of our career, when we're still building our portfolios, we have to take what work we can, and for very little money until we become established. If you catch an artist early on in their career you can expect to pay 50% less.  The trouble is that no one can sustain this for long so the inevitable will happen and prices will increase, although paying a deposit should lock down the price you're quoted at the time of booking. Either that, or said artist will cease trading within their first year of business and that's a risk you have to consider.  It is very common, unfortunately, so taking out wedding insurance is recommended.
You'll often find fledgling mua's at local wedding fairs and on free local business directory listings, as well as on social media.   If you find one you really like that can demonstrate all the things you're looking for then snap them up quickly.  If you're unsure then book a trial before you commit.
Another option is to go to a beauty/hair studio or salon which will also cost up to 50% less.  You wont have exclusivity on the day and will be restricted to an appointment slot so book the first appointment of the day if you can to avoid delays caused by your artist/stylist running over with another client
Hair Stylists and Makeup Artists at Wedding Fairs
Established professionals are unlikely to exhibit at the smaller local wedding fairs. Unless we have lots of availability left for the taking it's completely pointless.  We can usually only take one wedding booking per day so it's harder for us to make the money back, unlike a supplier of stationary for example whom can make and supply stationary for several weddings that are all happening on the same date.
That said, the bigger national wedding shows with prestige and popular events that champion unique wedding suppliers are a great place to look.  These events attract couples desiring a unique and beautifully styled wedding, and it's these brides that we all love to work with.  These couples are more likely to be seeking suppliers well ahead of their wedding day too so there's more chance of availability.
Trials before booking
This is always a good idea, why wouldn't anyone in their right mind try something before shelling out a whole lot of money on something that they may not like?
There's just one problem with this! When a hair and makeup artist is in very high demand they wont have a shortage of brides that are keen to put a deposit down without question or delay.   You may schedule a trial only to find that in a weeks time another bride-to-be, getting married the same day as you, sends an email to your makeup artist reading 'I love your work and I'm really hoping you have availability on my wedding day so I can pay a deposit'.  I know which bride I'd prefer to work with!  And just like that you've lost out and need to start the search again.  This honestly does happen all the time!
I'm not saying don't have a trial before you book, but do consider the demand.  Are you getting married on a popular date and is it evident that the artist or stylist you're considering booking is popular, and busy. Just to clear up any misconception – trials are not free!
Differences in style, technique, and approach
I'm sure this analogy will make you chuckle, as it has done me, but would you go to Picasso and ask him to paint in the style of Monet?
Ridiculous as that sounds it's so relevant.  Hair and makeup artists develop their own signature style over time and the end results they achieve are largely down to the products and tools they prefer to work with and the techniques they've mastered over time.  Asking them to create a look, which is drastically different in comparison to examples of their previous work, is not wise.
We've had an instance where we were shown a picture of a very heavy makeup look, which was absolutely stunning and was created by someone clearly very talented, however the products used to create the look were not products that we carry in our kit, and techniques such as 'cut creasing' with a spoon is not a technique that we practice.  Sadly, It made for a very challenging trial and resulted in the bride wanting to cancel her booking. Always do your homework before you book any wedding supplier!
FOR MORE INFORMATION ON JENN'S WORK GO TO
www.jennedwards.com / [email protected] / FACEBOOK / PINTEREST / T: @jennedwardsnco  / I: @jennedwardsandco
Jenn is multi award-winning wedding hair and makeup artist based in Sheffield. She's Queen Bee when it comes to boho hair styling, soft waves, braids and festival looks and, although she insists that less is more when it comes to makeup, her kit barely fits in her car.