I have such a treat for you today with this super glam wedding from Minneapolis. Alexandra and Louis chose a modern industrial style venue to house their whopping 312 guests. The Machine Shop has a light airy feel to it, with high ceilings and soft tones. The venue really lets you put your own mark on the day, and that is just what Alexandra and Louis did. They filled their day with the most amazing flowers, foliage and hanging decoration which I'm sure you will agree looks totally stunning. Keeping with a natural colour scheme, the bridal party looks gorgeous and as for the beautiful couple, I just love Alexandra's TWO Grace Loves Lace gowns, one of my Fave bridal designers! A jaw dropping wedding I'm sure you will agree. Big thanks to Jaimee Morse for the beautiful images.
Romantic and Airy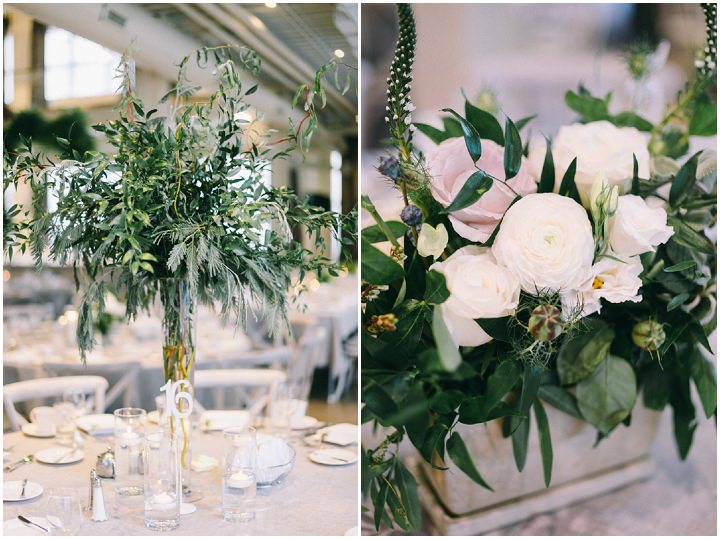 Alexandra and Louis were married on 1st September 2017, the ceremony at Christ Presbyterian and the reception at The Machine Shop in Minneapolis 'The majority of the Nanne family play hockey, so we wanted to make sure it was a convenient time of the year for our friends and family that were included in the wedding. We also simply just couldn't wait to be married, so we planned our wedding in 8 months and it couldn't have been more perfect! We had 312 guests.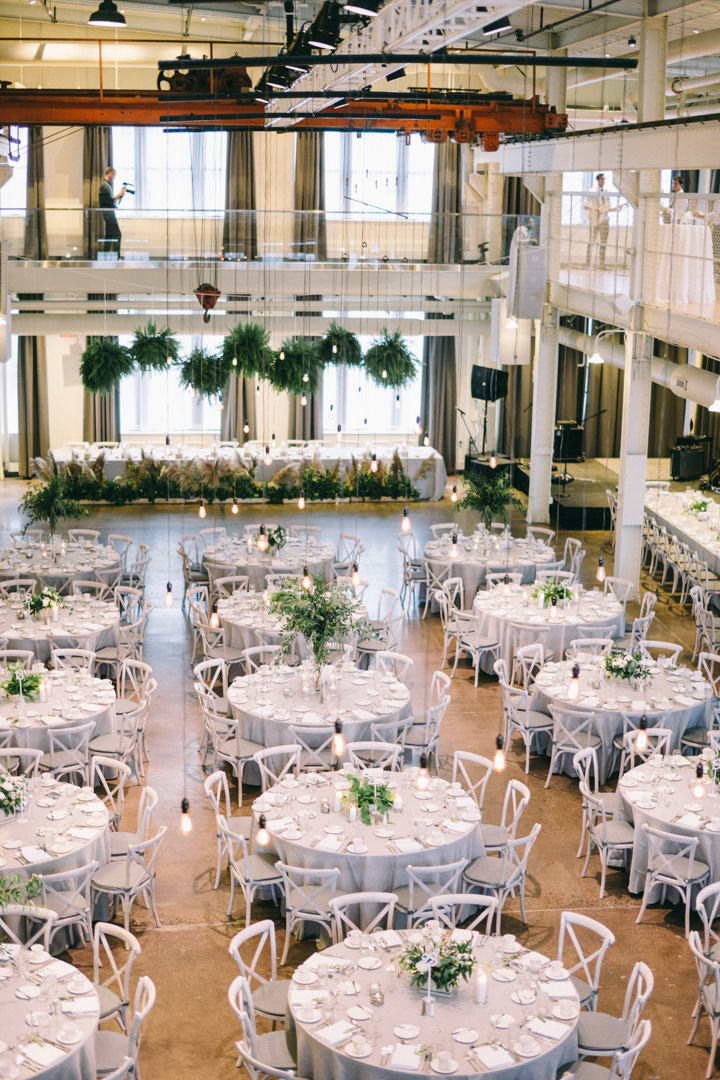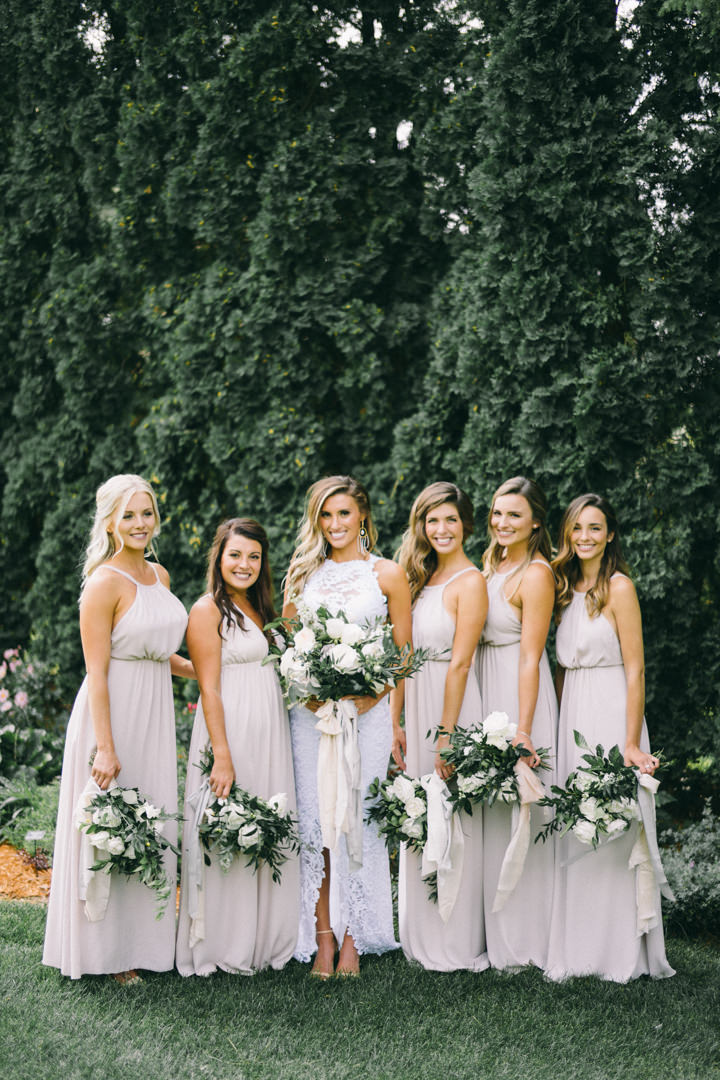 How they met 
It was 2010 and I was in tenth grade! I heard about him through my Aunt, who is the mother of a hockey player who played against Louie's team. She was telling me how adorable he was, so I checked him out and said hi to him and we became really good friends until 2015 when we started dating! The rest was history!
The proposal
Louie went to school and played hockey in New York at Rensselaer Polytechnic Institute. The first time I went out there to visit him, we went to this place called The Sagamore Resort on Lake George. It quickly became our absolutely favourite place. Louie took me back there and we stayed over night at the hotel. At dinner that night, he brought me up to the rooftop terrace that overlooked the mountains and Lake George and got down on one knee! It was literally perfect.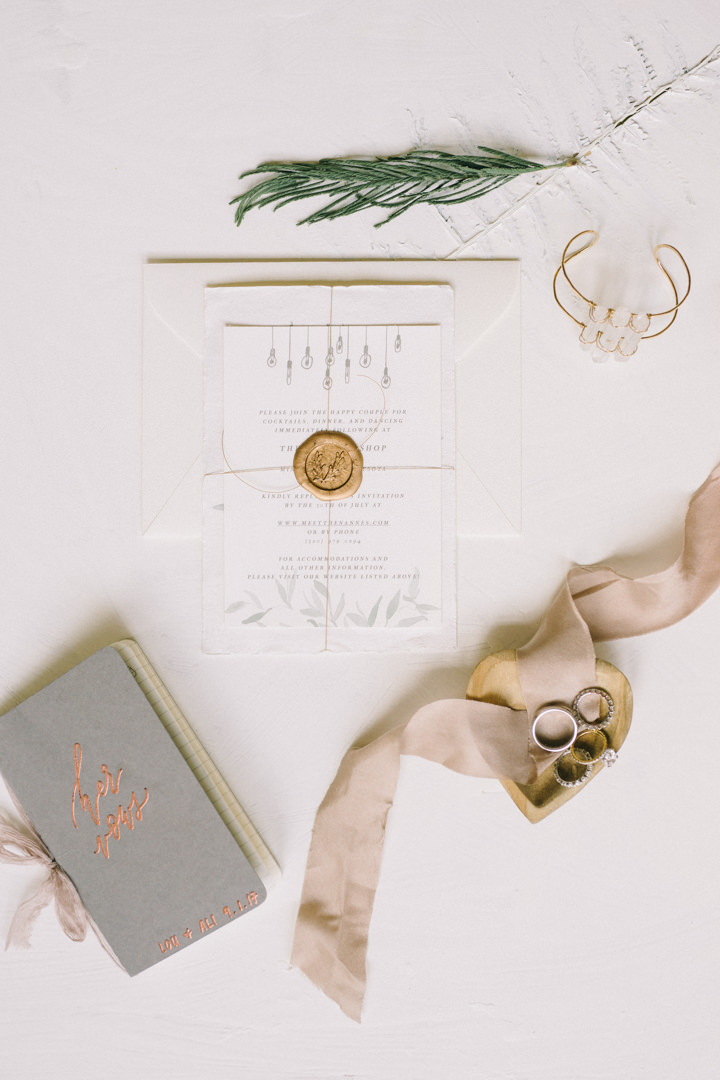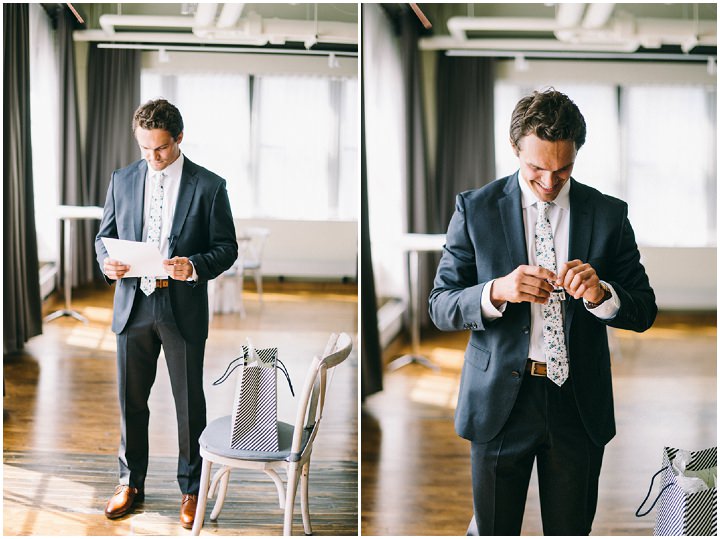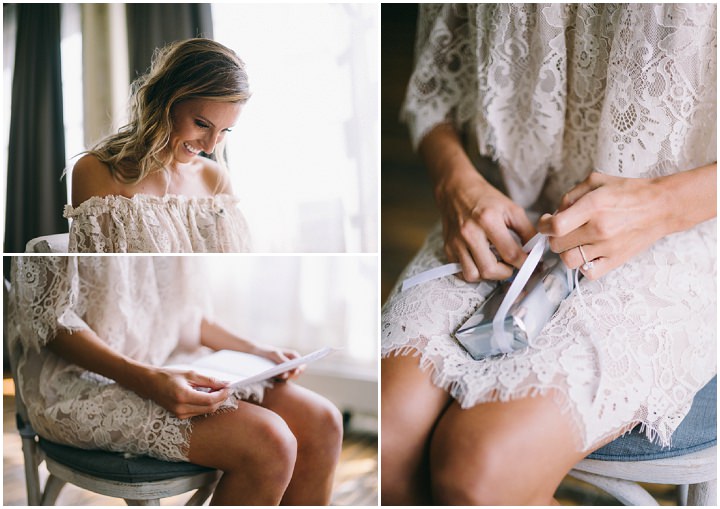 How did you allocate your budget?
There were things that were important to me to have and there were things that were important to louie to have at the wedding, so we just met in the middle with things that we felt we needed. Plus, our  parents were an absolute blessing when it came to helping us with the expenses.
Where did you splurge and where did you save?
Flowers were very important to me, so I splurged on those. I actually found a wedding dress that was quite a bit under my budget, so I saved on that for sure!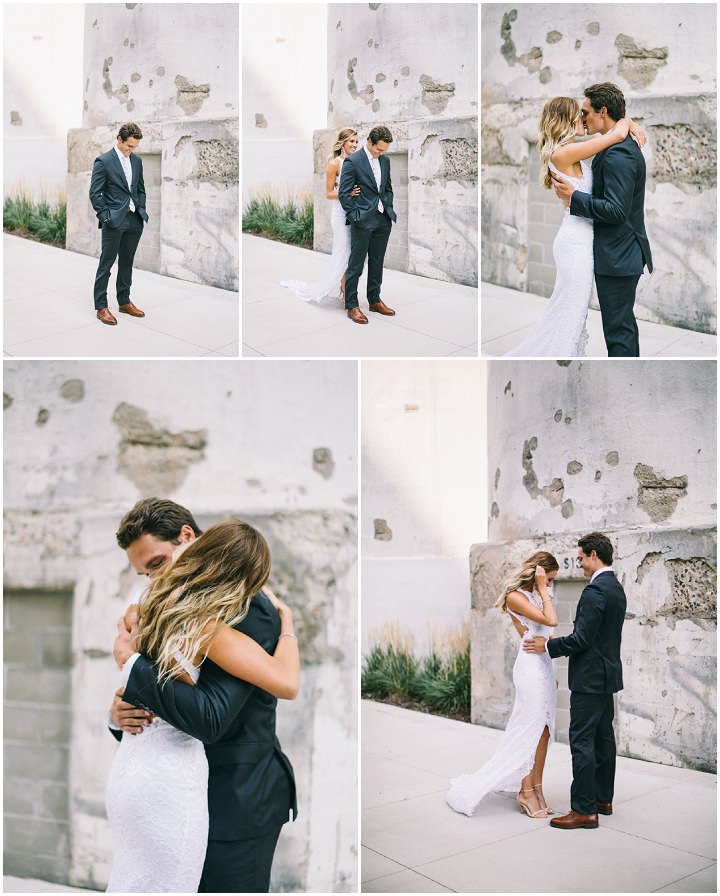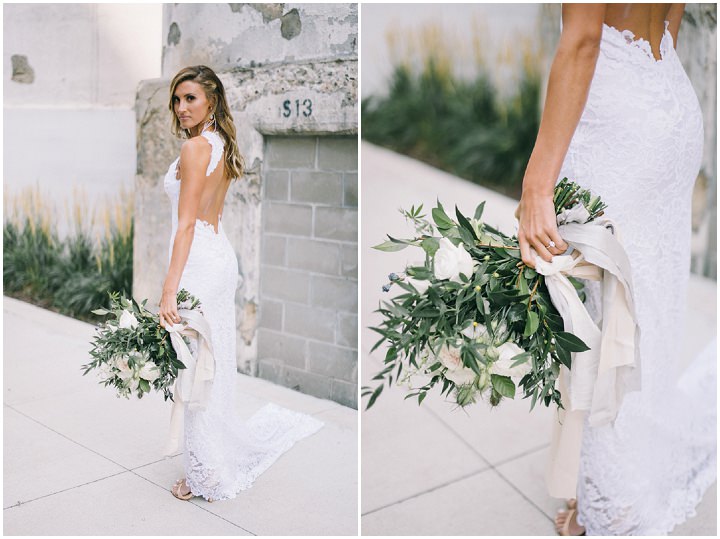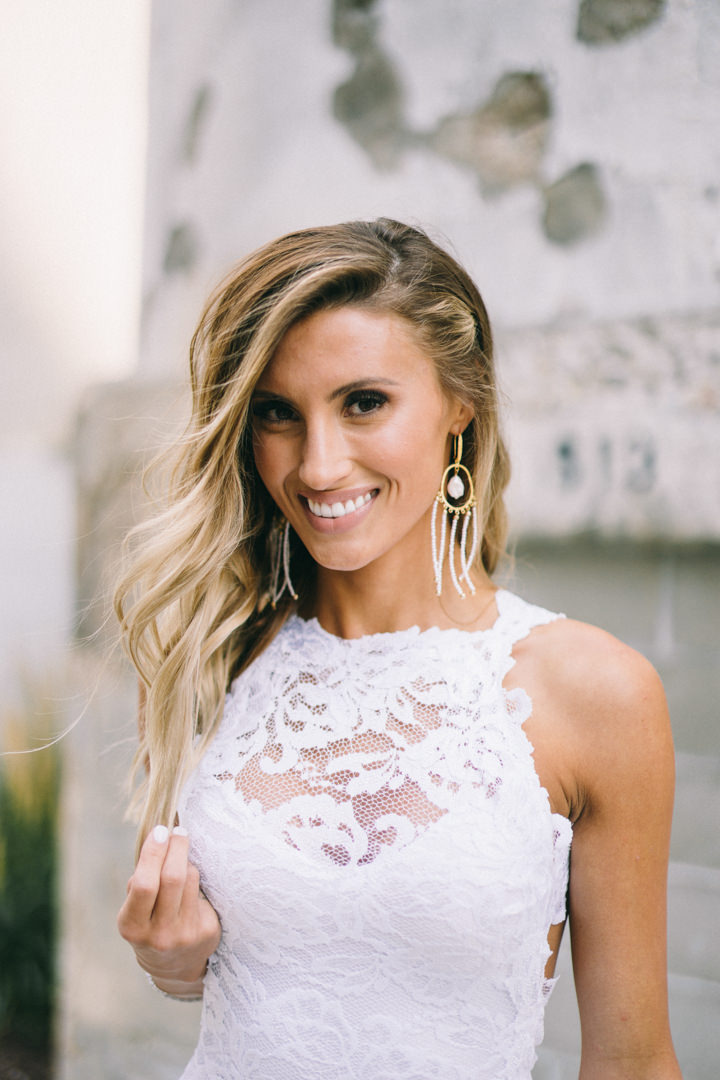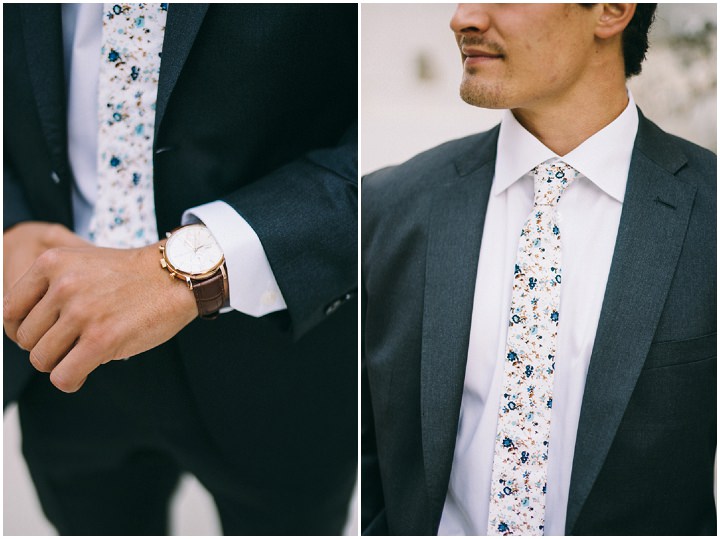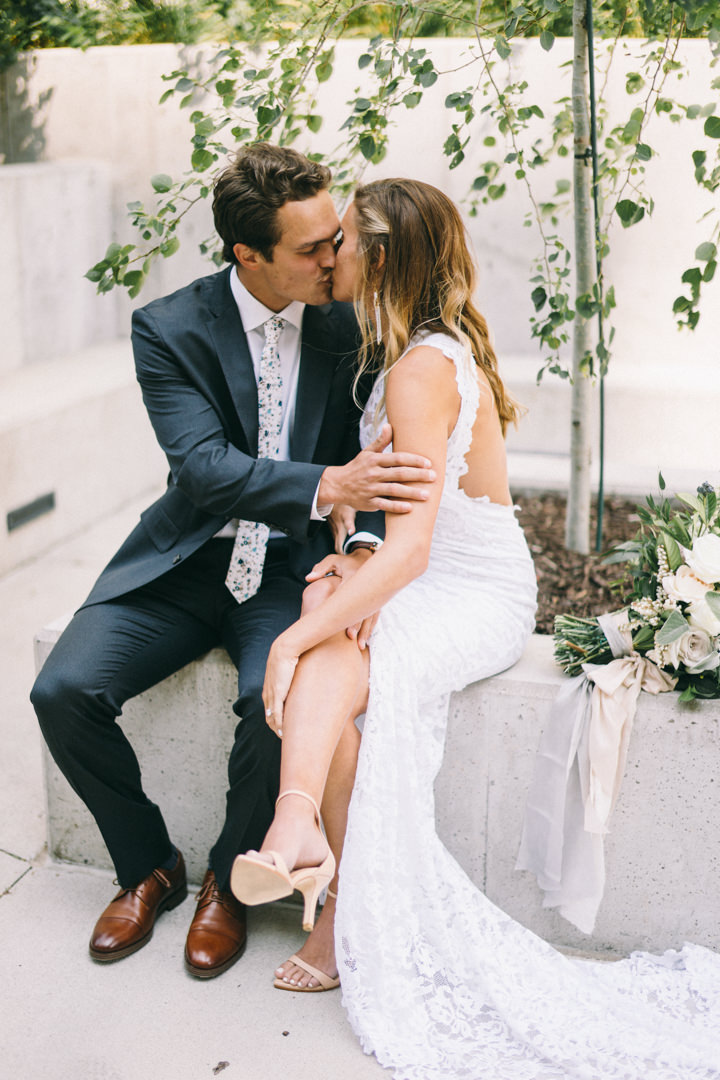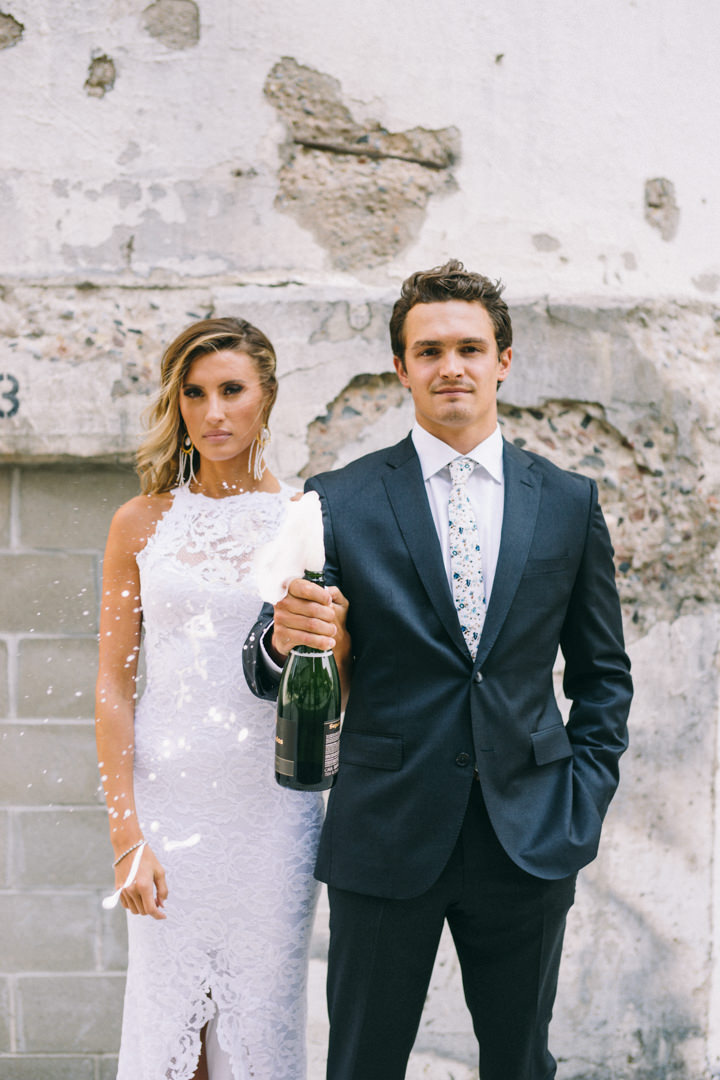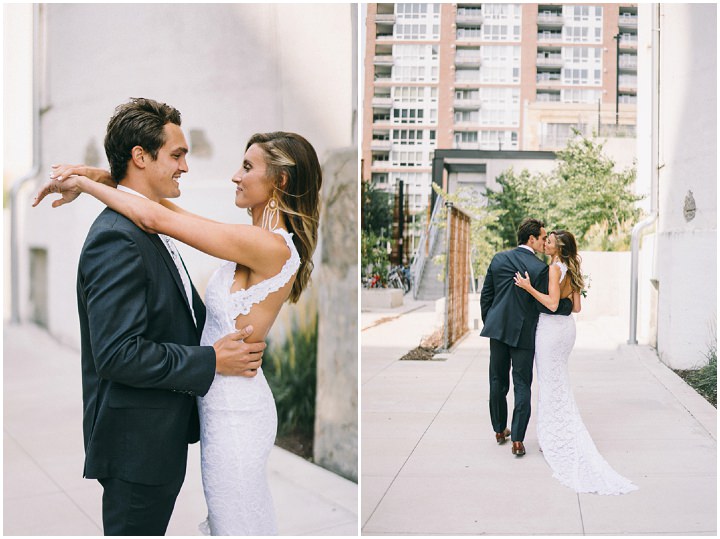 How did you choose your photographer?
Well I heard about Jaimee through my wedding planner, Kelly Bollis (owner of Maven Events) and checked out her work on Instagram and immediately fell in love. I contacted her and knew as soon as we started chatting that I would hire her for my wedding. She has a very beautiful soul.
The dress
I wore Grace Loves Lace basically from head to toe. This included my dress, shoes, and
earrings. Oh, and I had an anthropology bracelet on.
The suit and bridesmaids
We got louie's suit at Nordstrom and all of the groomsmen's at Macy's. The bridesmaids wore "show me your mumu" dresses.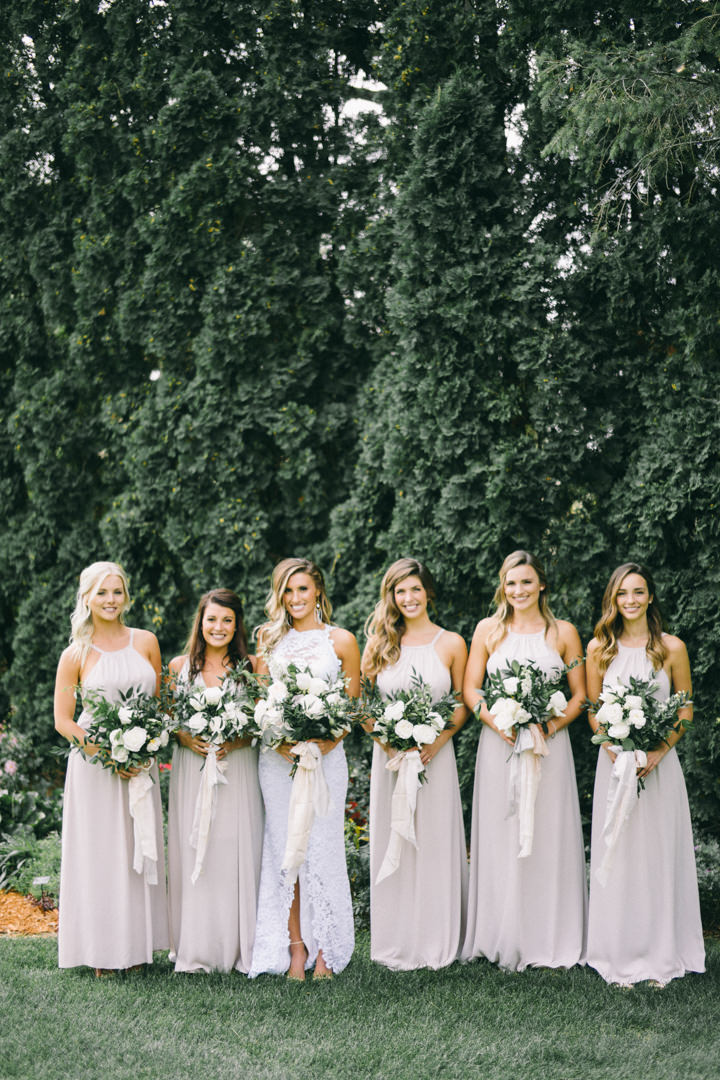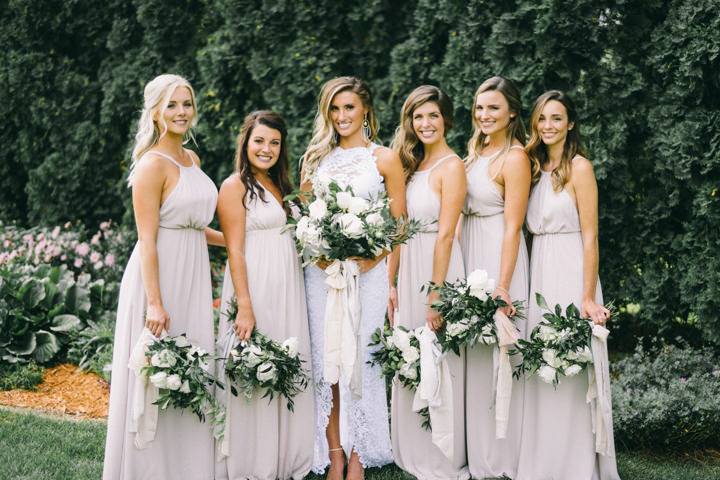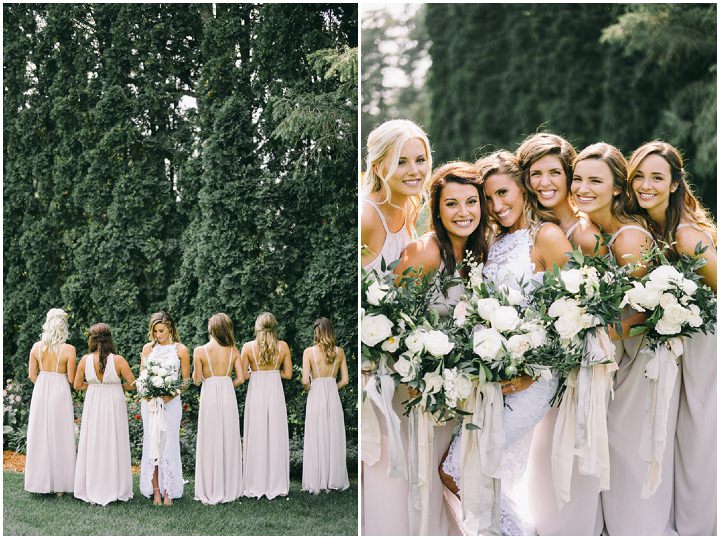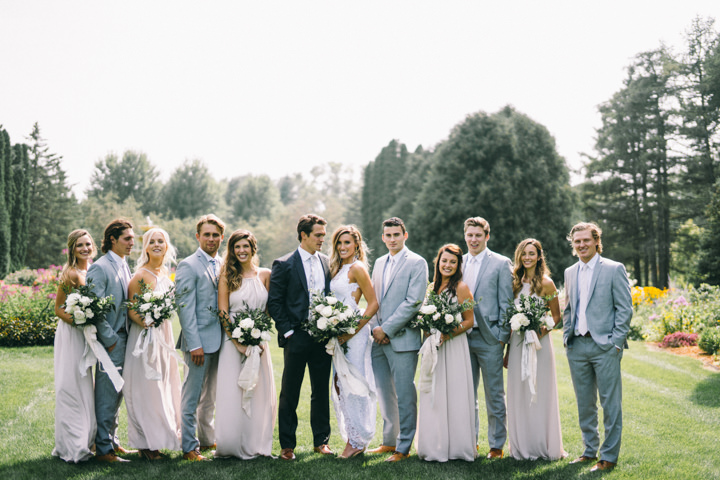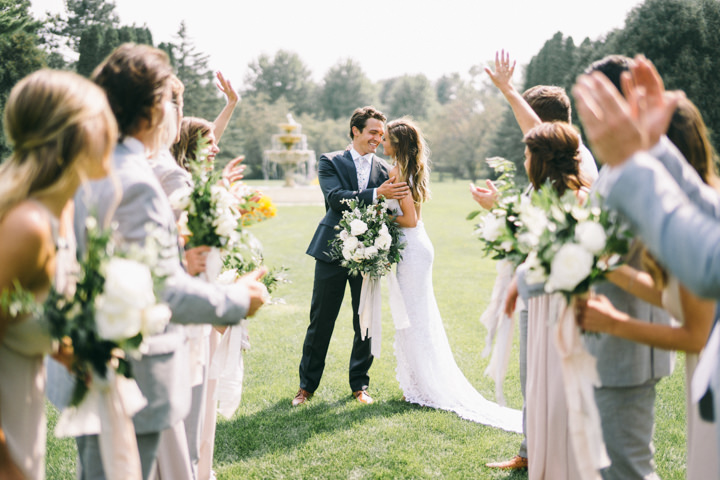 Theme or colour scheme
I didn't have much color, I love everything neutral. I had a lot of greenery, greys, whites, and some gold. The bridesmaids dresses were champagne coloured and the groomsmen wore light grey.
Flowers 
A lot of greenery, hanging ferns above the dance floor, ferns in the centrepieces. Basically everything was white and green. I had pompous grass down the aisle at the church.
Decoration 
Lot's of floral, gold balloons, an appetizer wall that was beautiful.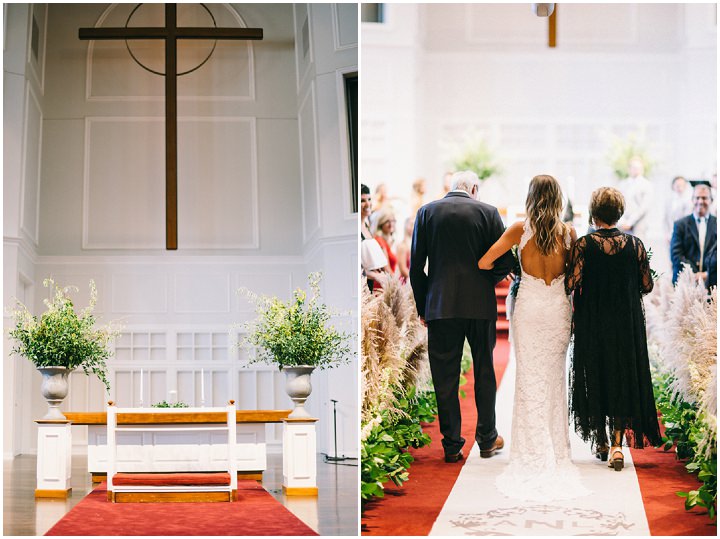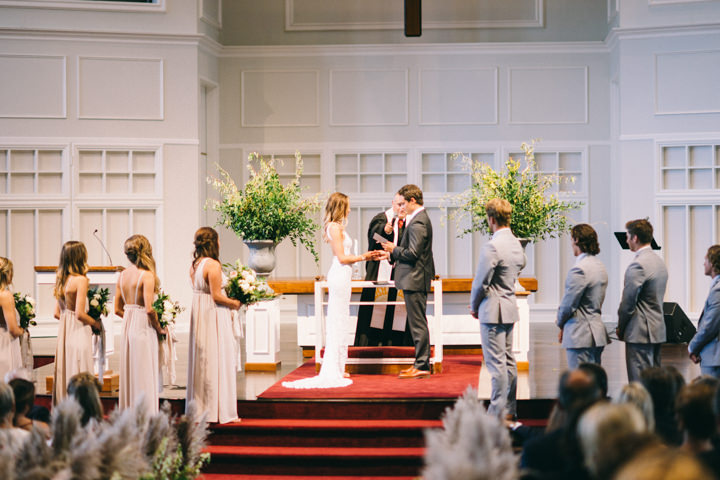 Food
We had beef, chicken, and a vegetarian option.
Wedding cake
We got our cake from "Nothing Bundt Cake"
Entertainment
We had the singer of the band sing acoustic at the ceremony and then their band played at
the reception. At the time there band was called "Afton" and it is now called "Yam Haus"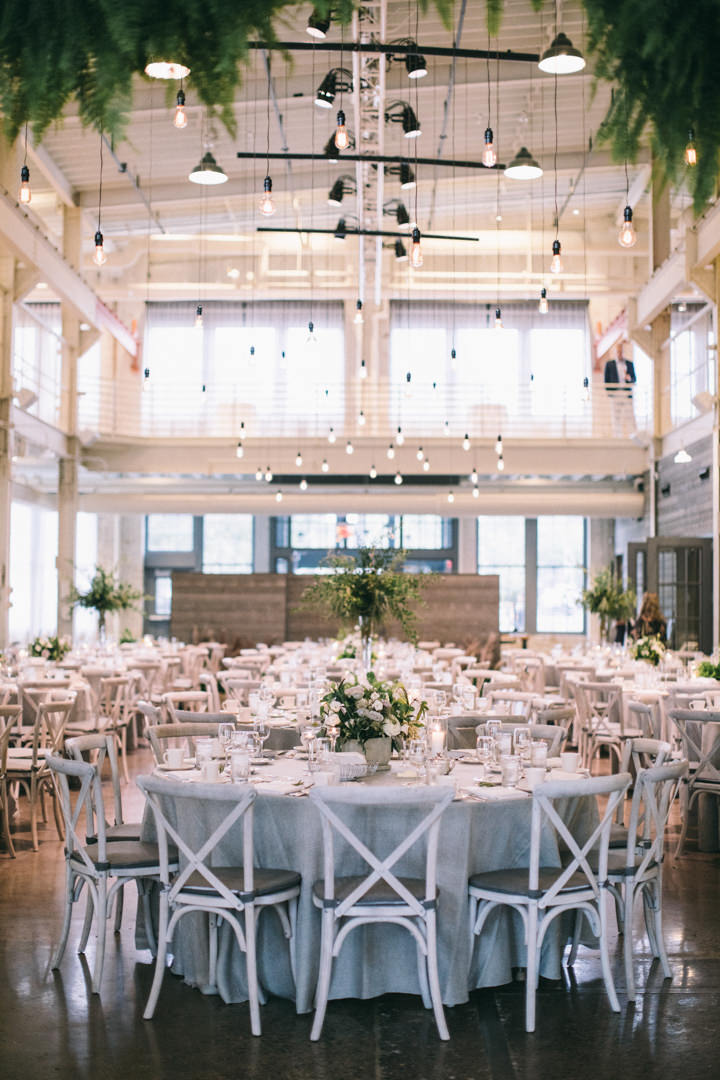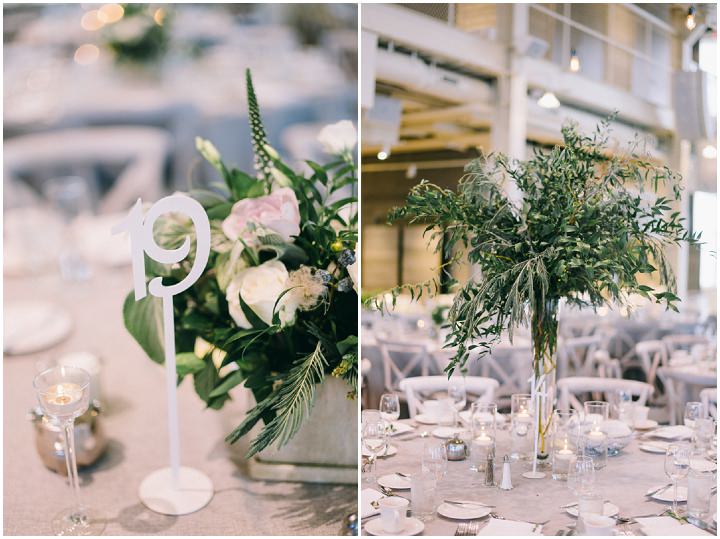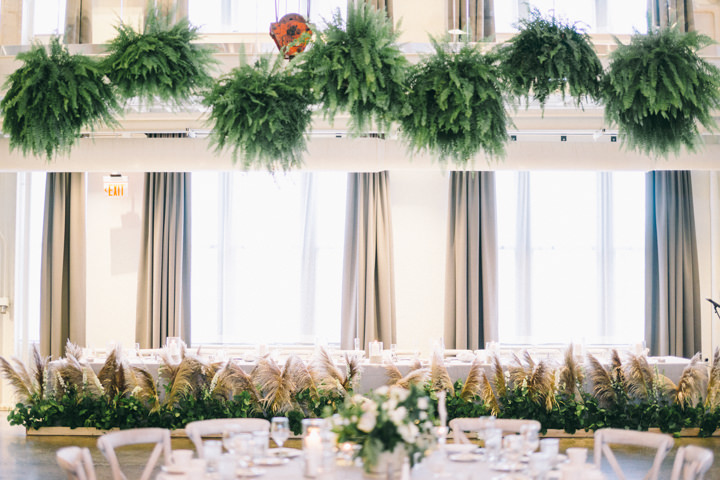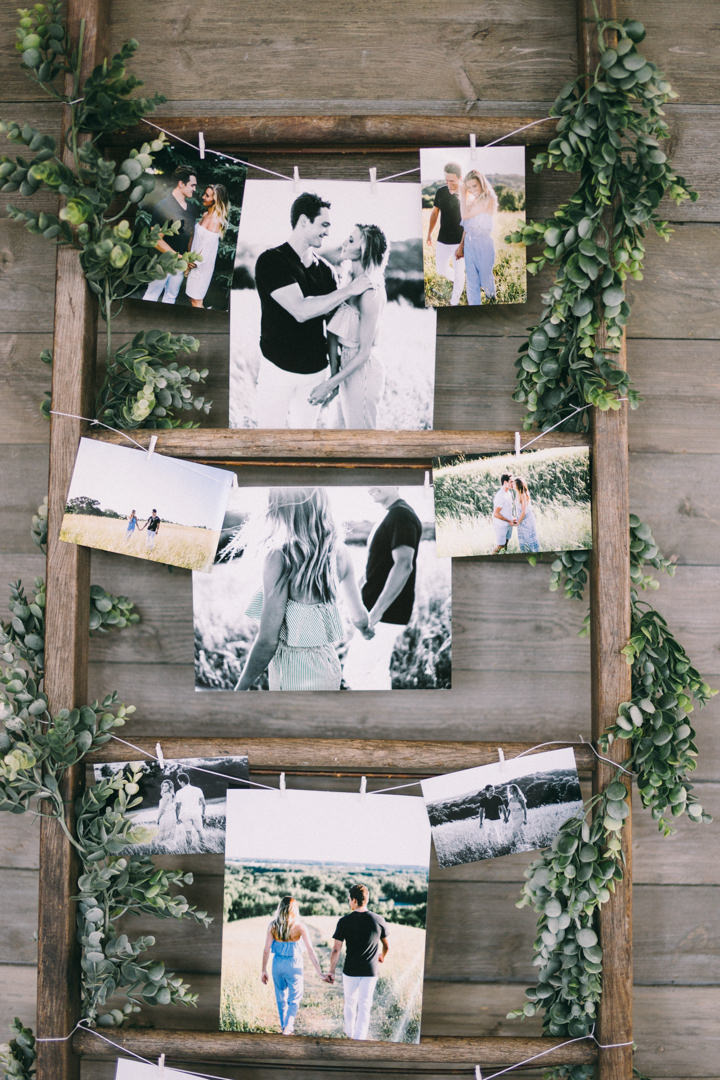 Who supplied the stationery
I had my invites done by Shasta bell calligraphy. Her work is absolutely drop dead gorgeous.
Personal touches
I did about half of the centrepieces, I planted them a few days prior to the wedding. I had done different things with our engagement pictures and other personal touches that made it more of an intimate feel.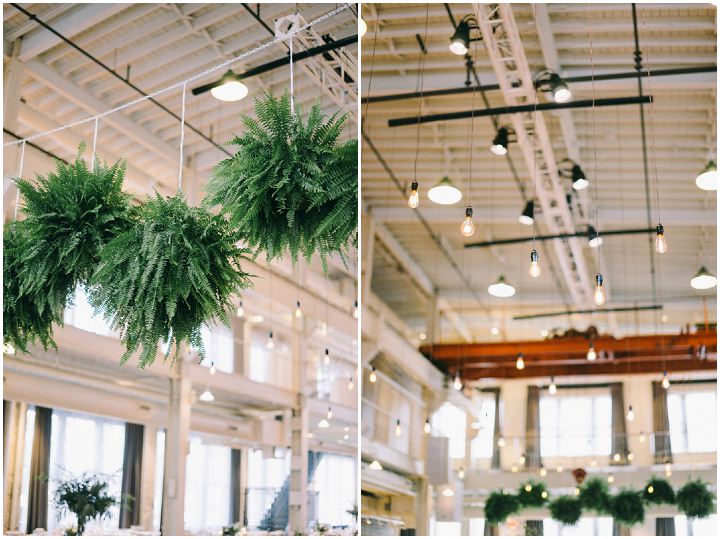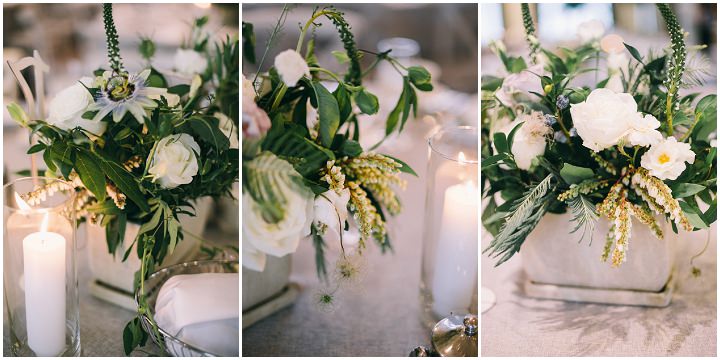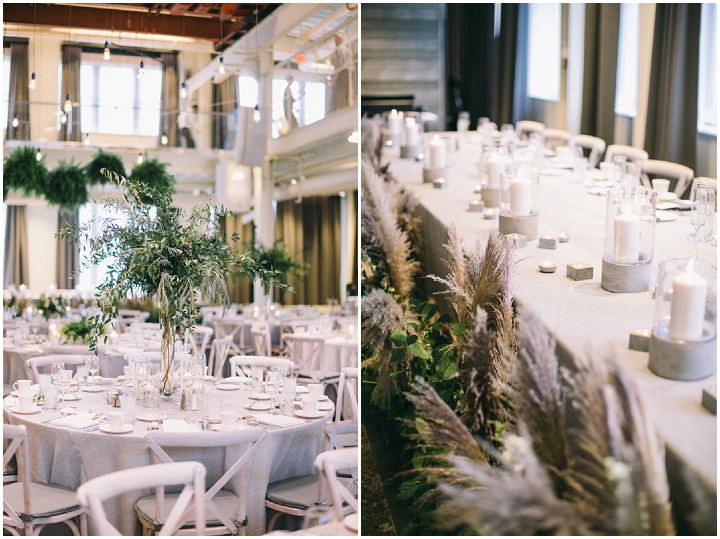 Special moments 
Our ceremony was PERFECT. It went so much better than we expected and the pompous grass was flawless, I cried when I saw it for the first time!
Advice for other couples 
Just stay calm, everything comes together. Make to do lists for the week and don't overwhelm yourself! It is a time to ENJOY.
Biggest surprise 
Just how beautiful everything came together, it was so awesome to see everything that I
chose come together.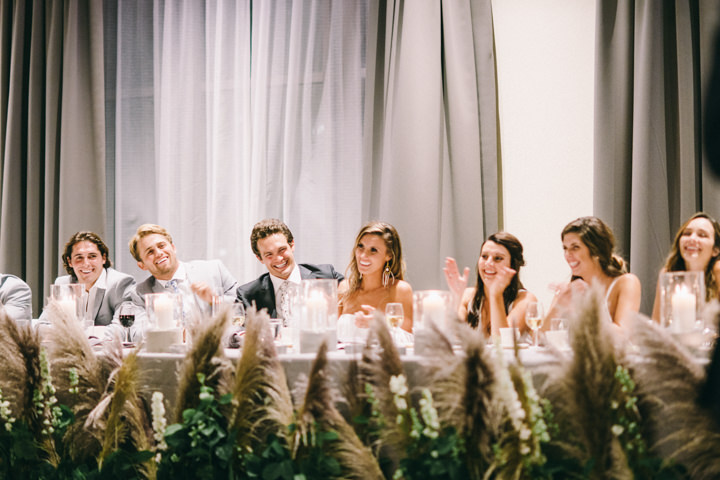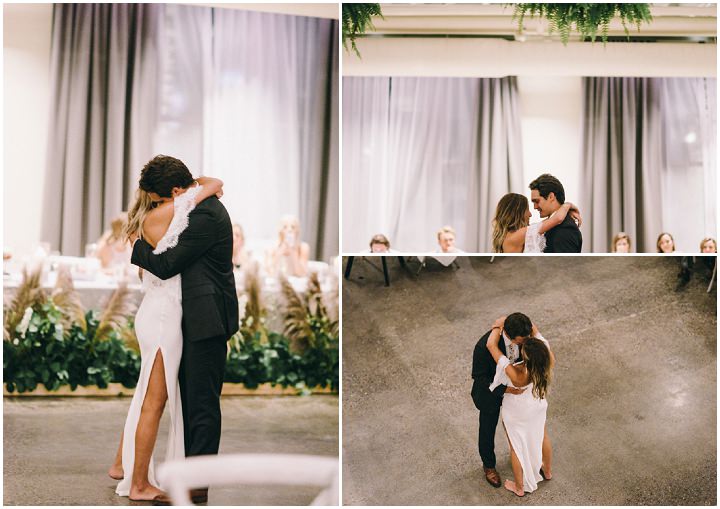 Supplier Shout Outs
For more information on Jaimee's work go to
www.jaimeemorse.com  / www.jaimeemorse.com/blog / [email protected] / FACEBOOK / INSTAGRAM

 Jaimee Morse is a fine art wedding photographer based in Portland Maine. She approaches making images like how she does everything else in life- with zest and a light spirit. She's a carefree, outgoing introvert with a love for capturing things in the most beautiful of ways. She  want to create images that are timeless and authentic, preserving artistic, breathtaking, tear invoking memories for you and your loved ones for generations to come. She loves using natural light to make her photos bright and airy.

[jprel]