I have another amazing wedding for you today as we head to Indiana for the breathtaking wedding of Hannah and Jaxon. They were married on 22nd April 2017 at Bread & Chocolate Catering and Events. After choosing an enchanted forest theme for their day, they totally transformed the venue into their own little wonderland delight. With a colour scheme of purple and gold, they used plenty of greenery and jewel tones to really make the room pop. With hanging flowers, shrubbery, succulents and a plethora of woodland animals and ornaments, this wedding looks absolutely amazing! As for  Hannah's dress, she made it herself! Yes all that bead work was done by her own hand! And of course the bridesmaids dresses. This wedding really is one in a million! Totally stunning. Big thanks to Priscilla K Photography for the wonderful images.
Our dreamy enchanted forest themed wedding, with the homemade wedding dress of my dreams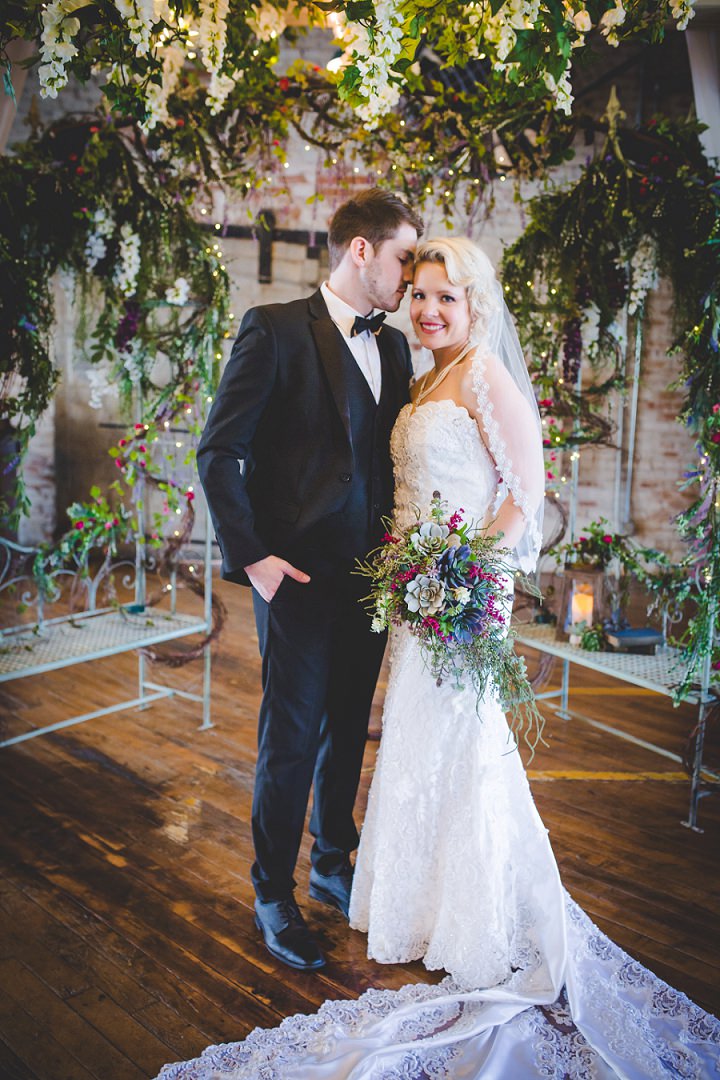 How they met
After experiencing the hustle and bustle of pursuing a career in NYC as a fashion designer, I decided to move back home to enjoy a quieter life until my next adventure. At the same time, work pulled Jaxon to Warsaw, Indiana. Although we were not searching for love, love found us. Jaxon later admitted he was awestruck the first time he set eyes on me. That following year we became very close friends and I had never experienced such a connection with anyone in my life. We were so close, but too close for me . So I pushed love away and told him we needed a break. After months of sadness from not hanging out with my closest friend, we both got invited to go to Six Flags with our mutual friends. We spent the whole day together. It was a wonderful day. While we stood in line for the last ride, it dawned on me how incredibly much I have missed my friend. Then suddenly the words came out of my mouth, "I've missed you". He kindly smiled at me and said, "I've missed you too". From that point forward we let go of our fears and fell deeply in love.
The Dress
This was a dream project for me. Being a fashion designer, I had high hopes of making my own wedding dress and bridesmaid's dresses. Jaxon allowed me to start my dress a year before we were engaged so I would have enough time to complete it. It's a good thing we got married. My maid-of-honor gave me her simple, strapless wedding dress as a gift for me to reconstruct and make my own. By the time we got engaged my dream of making the bridesmaid's dresses was a reality. Having the creative freedom to make the dresses and design the fantastical atmosphere was a dream come true. We loved making our dream wedding a reality and we loved sharing it with our closest friends.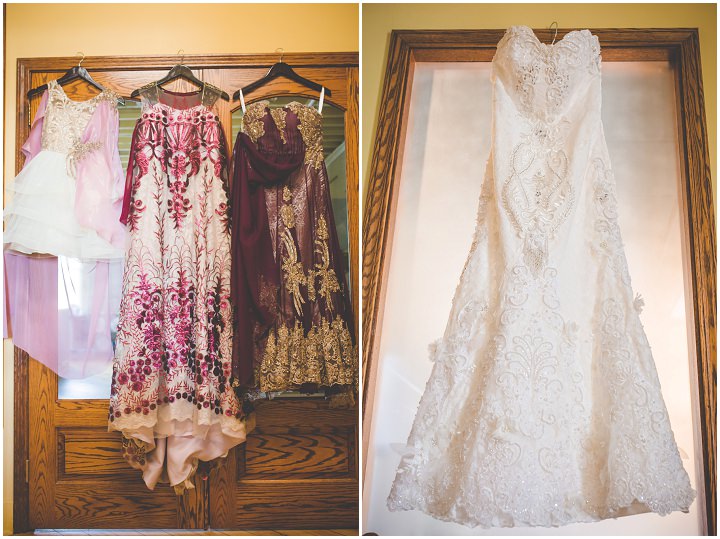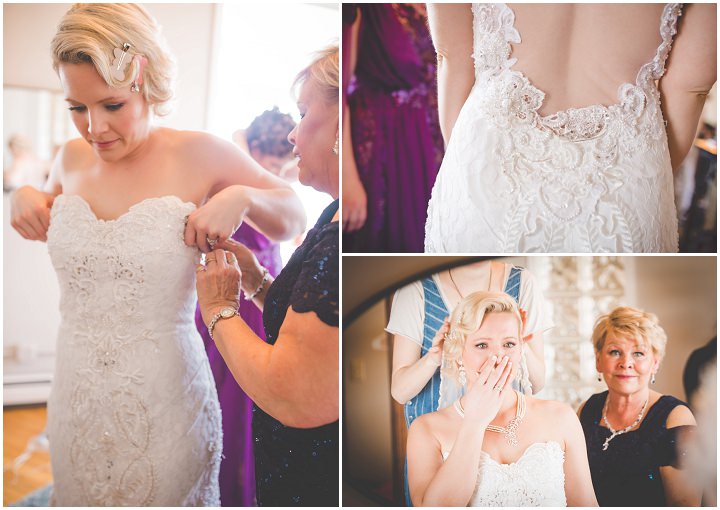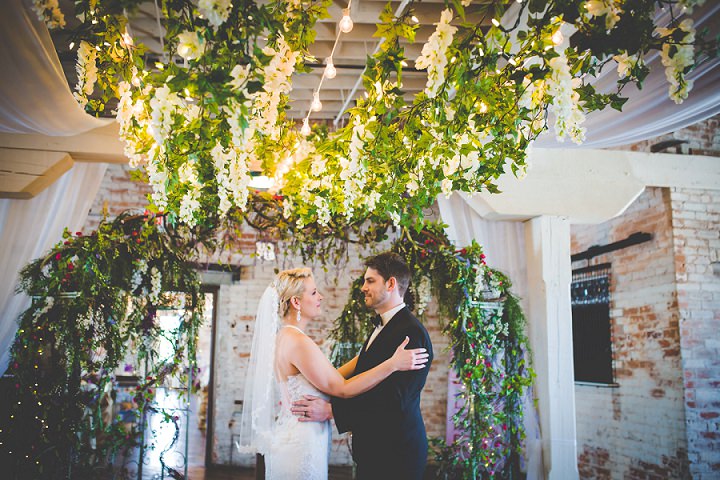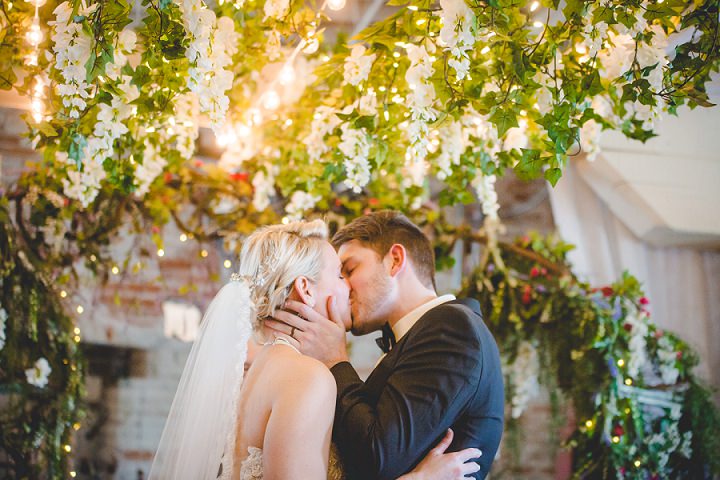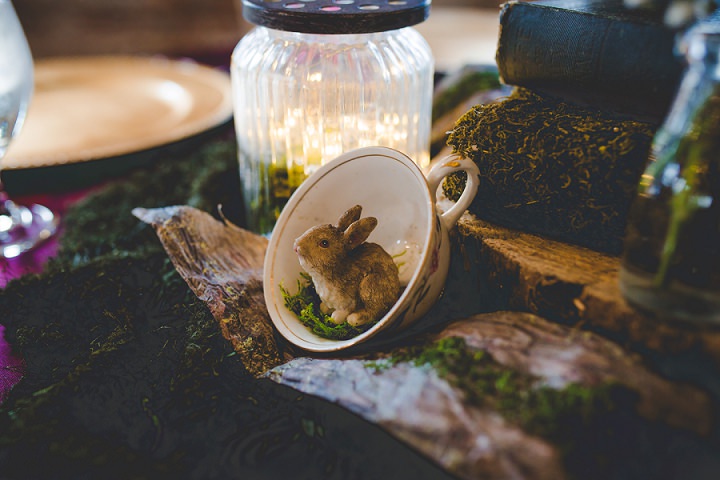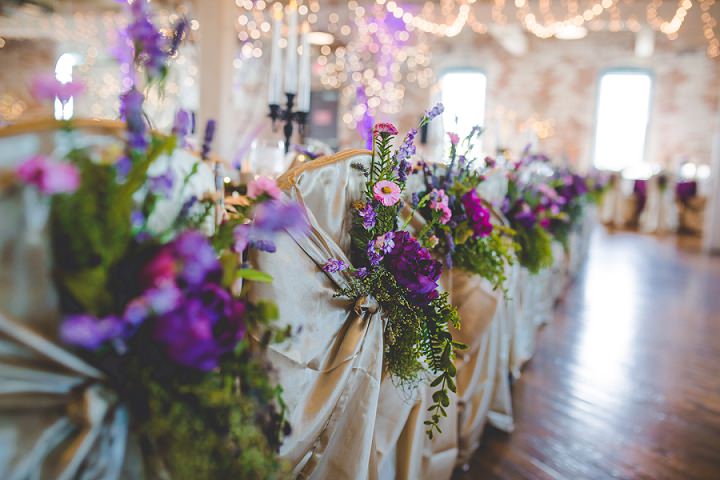 SUPPLIER SHOUT OUTS
For more information about Priscilla's work go to:
[email protected] / www.priscillakphotography.com / FACEBOOK

[jprel]