I have a gorgeous summer farm wedding to share with you today. It's the wedding of Meg and Neil who had a gorgeous church wedding close to where they both grew up, followed by a super cute marquee wedding on a friends farm. The wedding, which has been sent into me by Hannah Hall Photography, is a totally relaxed affair, filled with so much love and laughter. A wonderful woodland theme is carried on through the marquee decoration, as well as a handfasting ceremony complete with jump the broom after the church ceremony. What a totally gorgeous day with some stunning photography from Hannah.
The happiest most relaxing day, we ignored the traditions that didn't matter to us and added a few personal touches. A midsummer nights dream meets Harry Potter on a farm.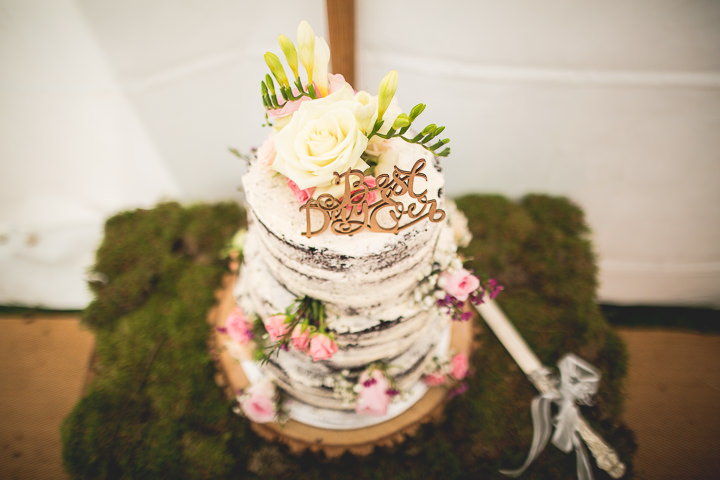 Meg and Neil were married on the 25th June 2016 at Holy Trinity Church Charwelton, followed by a reception at Manning's Farm, Eydon. 'I grew up living in Charwelton, whilst Neil grew up in the next village Badby, both of which are in the same parish so the church was an obvious choice. The reception venue is a friend's farm, where I keep my horse Annie. Mr and Mrs Batchelor very kindly offered us the use of the front field which was perfect as we knew from really early on that we wanted a totally unique day with no rules from a venue to worry about. We had 120 guests in the day and around 80 more in the evening. Dad used to be the landlord in the village so a lot of our friends from the pub came to celebrate with us in the evening. Well we were engaged for 18 months but really we didn't do much at all after the big stuff was booked until about 6 weeks before the big day.'
How they met
We've been together 3 years, having met through mutual friends. I'd been asked to look after his housemate's dog so he found me sat on his sofa watching TV and eating a jar of Nutella with a spoon!
The Proposal
It was Christmas Eve and we'd got home from a drinks party, the house was dark and when I turned the kitchen light on there was a photo and a piece of paper on the floor. He kissed me and grinned and went off to hide. It was the start of a treasure hunt through the house, each clue had a photo of us together and a memory, finally I found a letter and a ring box, and he came in with a dozen roses. We both cried A LOT.
How did you allocate your budget?
We just paid for things as we went and didn't really budget it.
Where did you splurge and where did you save?
The biggest cost was the marquee which needed to be big enough to squeeze everyone in if it chucked it down (which it did) but we got everything we needed for an amazing price and had loads of lighting to make it sparkle in the evening. It looked so pretty all lit up!
Almost every supplier was a friend or family member so we got some amazing prices for things and did a lot of stuff ourselves which cut the cost a lot. My wonderful friend Laura dressed the marquee and I painted the signs and table names. We also made about 150 pom poms in all different colours to hang from the ceiling. It only cost about £10 but looked fab.

Why did you choose your photographer?
A friend of mine had booked Hannah for a family shoot so I came across her Facebook page and we got chatting. She was funny and chilled and perfect for our day. It was a no brainer plus she has an amazing eye for natural light which I love!
The Dress
My dress was Mori Lee, it was floaty and light which was perfect for our outdoor day, plus I needed to be able to jump a broomstick in it! My shoes were Monsoon, I didn't see the point in buying very posh ones as I knew I'd take them off and spend most of the day barefoot, which I did as soon as we got back after church! My earrings were from accessorize and I wore a necklace given to me by my work friends.
The Suit and Bridesmaids
Neil wore Boden chinos and a tweed jacket, although that came off early on and he spent most of the day in a stripy blue shirt and navy waistcoat. We asked the ushers to wear their own suits and gave them a tie on the day and the bridesmaids wore dresses from Debenhams.
Theme or Colour Scheme
We didn't have a theme at all we just chose things we liked. I wanted the marquee to feel like a woodland so we had antlers and moss on the tables and flower petals everywhere. Jars of flowers hung from shepherds crooks outside and we had a huge wild archway that we held our hand-fasting under.
Flowers
Chloe our florist grows all her own flowers so we just had whatever was in bloom at the time. They were beautiful wild bouquets of bright colours, roses and peonies and lots of greenery. I had a half crown which was perfect and sat in my hair all day. It made me feel like a fairy queen!
The church warden Grahame who we've both known since we were children created beautiful pew ends and pedestal displays in the church, again full of greenery and wild flowers which looked so
Our marquee flowers were done by Laura who was amazing! She created beautiful displays on every table and made our gorgeous archway for us. I keep saying she should become a florist!
Decoration
Flowers and lights everywhere, as well as home made bunting, antlers, pom poms and the odd Firebolt.
Food
Roast beef and pork and an amazing pudding table with hundreds of mini puddings. It was awesome and meant people could snack on pud all night which was lush. We also had a hog roast in the evening.
Wedding Cake
"Mummy Sue" (Neil's mum) made the cake, a huge chocolate and vanilla bean naked cake covered in fresh flowers! It was so yummy!
Entertainment
We hired a face painter for the reception which was fab, Connie did beautiful floral designs around our eyes, except my bridesmaid Poppy who wanted a tiger face! Everyone looked amazing by the end of the night.
My brother played an acoustic set during the reception and played our first dance (Foo Fighters – Everlong). We also had a brilliant band and a DJ.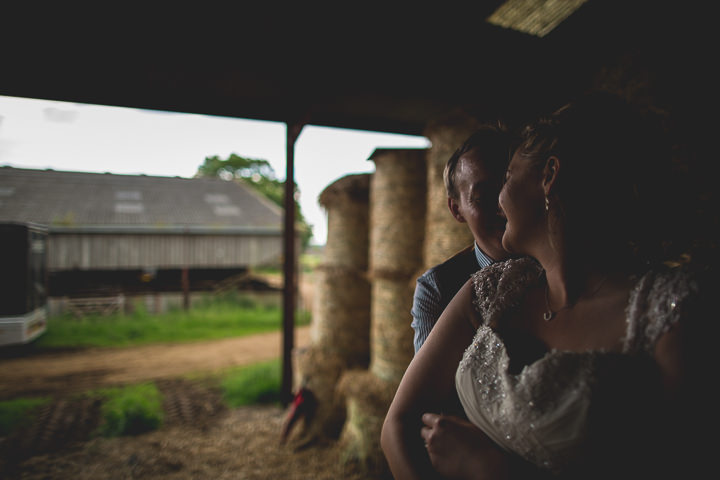 Stationery
We bought DIY invites from "Not on the High Street" they took hours to write out though and I put the wrong address for the reception! We also printed our own order of services which worked well but involved a last minute all-nighter to get them finished in time.
Personal Touches
We made our own cider as favours which was delicious and so much fun as we went back a few times picking the apples, pressing and barrelling it and then a few months later bottling it and making personalised labels. Everyone loved it but it was strong stuff!
Dad organised loads of things for us including the wedding cars. We were driven from church in a WW2 Jeep whilst the bridesmaids and Man of Honour followed in a vintage Land Rover both owned and driven by family friends.

Special moments or highlights
The hand-fasting was so special. We wanted to add something to the traditional church ceremony and our love of nature and the outdoors led us to plan the outdoor blessing. Neil's sister led it and we chose 6 of our closest girls to each tie our hands with a ribbon. It was a beautiful moment and we jumped a broomstick to finish, hand carved into a Firebolt by Neil's dad.
The speeches were so special to me. Dad and I have always been criers so it was no surprise we both cried our way through this part. He, Neil and Martyn the best man all spoke so well and the whole marquee was laughing and crying in equal measure!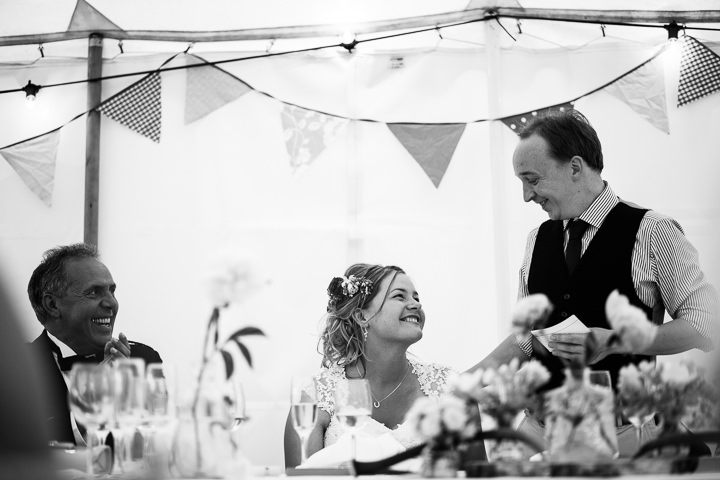 Advice for other couples
Just chill! We had so much fun planning our day and didn't get stressed about little details, just book things you like even if they aren't "wedding" things. The day flies by so don't stress if anything goes wrong as it really doesn't matter in the end as long as you're both there surrounded by people you love then the day was a success! And beware of face ache, mine ached for 3 days from all the smiling!
Biggest Surprise
The biggest surprise was the fly past. We'd just sat down to eat when we heard an engine roar over our heads, Dad shouted for everyone to get outside where a tiger moth plane was soaring above us. Dad had organised the whole thing as a surprise. Safe to say there were even more tears at this point!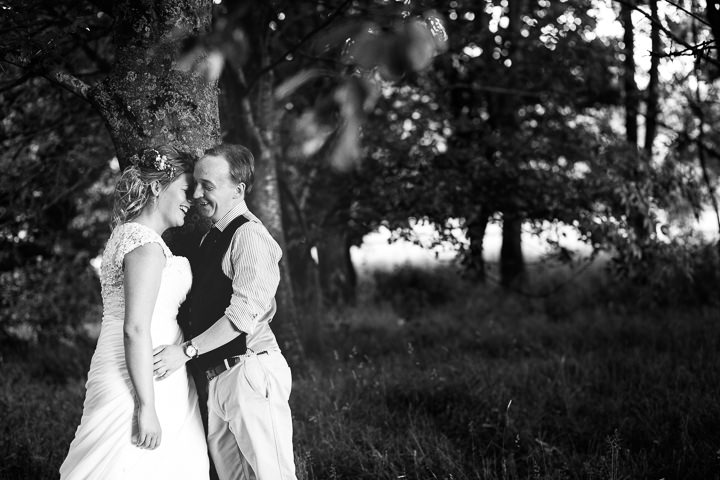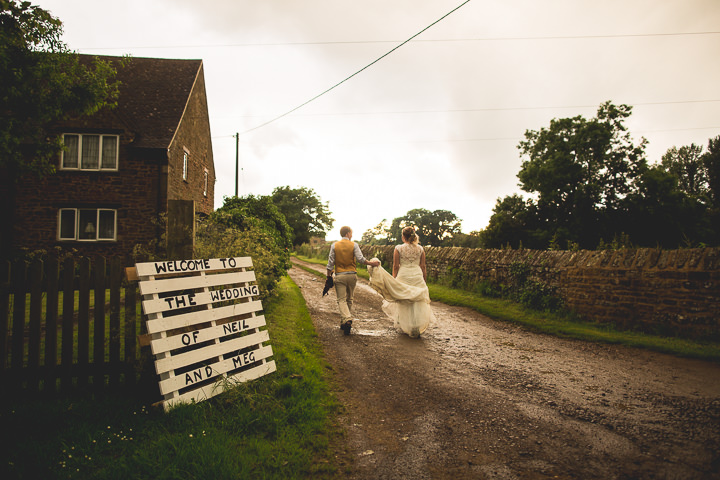 Supplier Shout Outs
For more information on Hannah's work go to:
hannahhallphotography.co.uk / FACEBOOK /