I have a fabulous offer for you today from one of my very lovely Shiny Happy Sponsors. Lorna Roberts from Lorna Roberts Photography is launching her new photography service called 'Love the Dress' and with this Launch she is offering you my lovely Readers a special offer on this new service.
As a special introductory price, this shoot is available exclusively to Boho readers for £95.  Included in the price are 6 high-resolution digital images to print and share as you wish.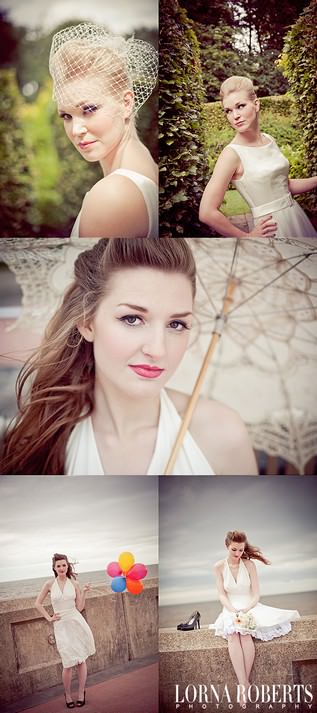 Lorna tells us a bit more about this new service:
Remember how you felt when you first tried on your wedding dress? Remember the excitement as you slipped into your dress on your wedding day and then walked down the aisle?  Getting married is an amazing and overwhelming experience; a day filled with joy and laughter. As a bride, you want to look your best. You get your hair and make-up done, buy an amazing dress and look absolutely gorgeous. Then after the big day, you get your dress dry cleaned, pack it away into a box and store it somewhere safe…. 
You owe it to your gorgeous dress to feel that excitement one more time! A 'Love the dress' shoot gives you the chance to get some killer images wearing the dress that you love so much. You will get your hair and make-up professionally done with IvyClara Make-up & Styling, and then 'rock that frock' one last time! 
You owe it to your dress….. 

So don't forget: A special introductory price, this shoot is available exclusively to Boho readers for £95.  Included in the price are 6 high-resolution digital images to print.

Please don't be shy! Contact me for further details:
E: [email protected]
T: 07583 230648
www.lornarobertsphotography.com

T & C's:
Travel within 25 miles of Newton-le-Willows is included in the price – mileage beyond this will be charged at 40pence/mile. All shoots must be booked prior to 10th October 2011. All images are supplied as high-resolution files with licence to copy/reproduce for any non-commercial use. Extra images can be purchased if desired, plus exclusive rates will be offered on any further products purchased.

[jprel]