Here at Boho Weddings we LOVE doughnuts! (or Donuts as our american friends would spell them) so when Shari's Berries emailed me over this super cute and absolutely delicious looking DIY doughnut wall, I just knew that I had to share it with you. Doughnut walls are BIG in weddings at the moment and you can see why! It's a fantastic way to show off your tasty food, add a fun element to your day and tie in any kind of theme you may be running through your day. They look amazing and I'm sure your guests would be over the moon to see a doughnut wall at any wedding!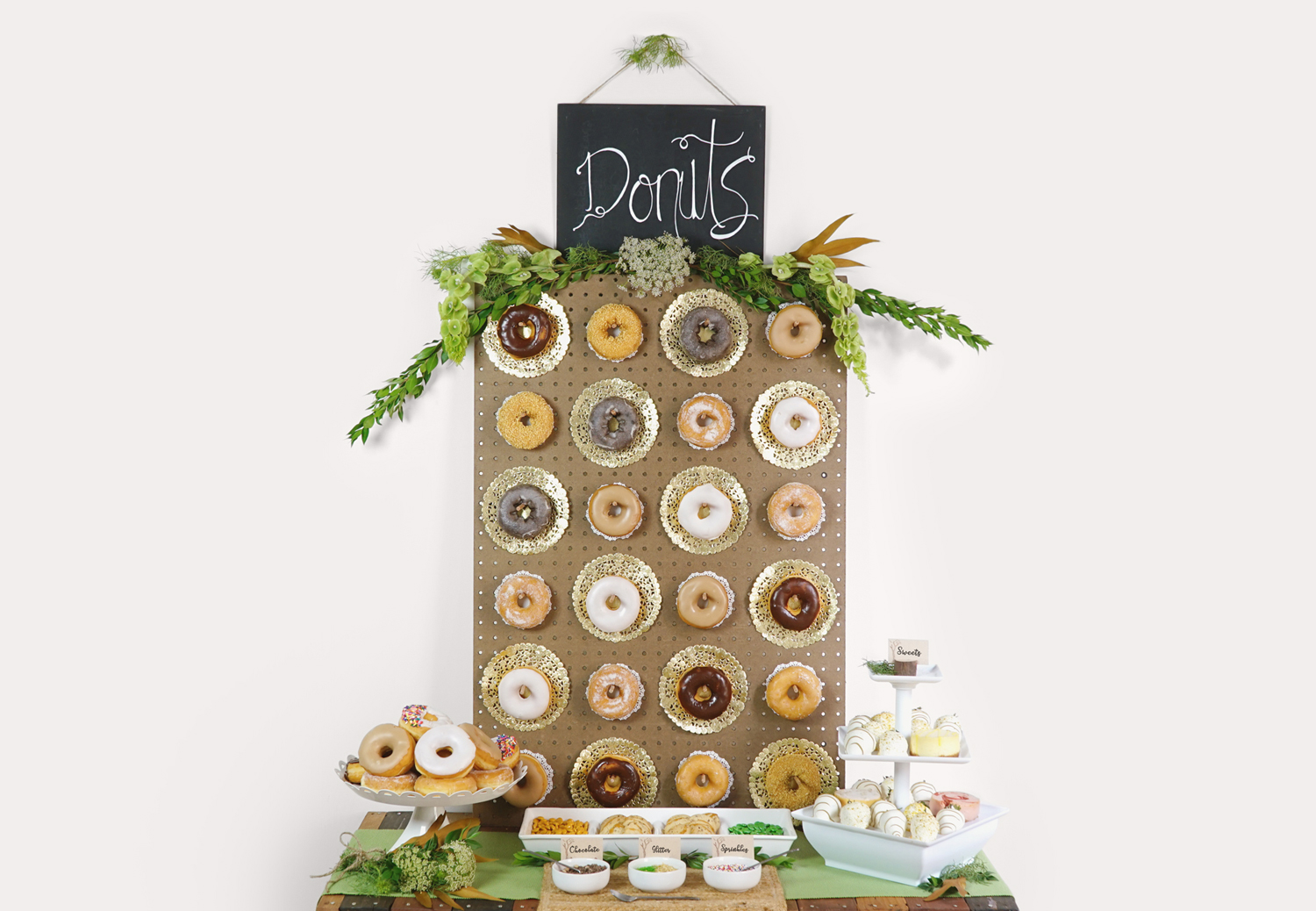 Jules from Shari's Berries tells us more about these fab DIY Donut Wall 
Does it get any sweeter than a donut wall at your reception? If you're planning a wedding (or getting ready to), you may have seen this unique take on wedding desserts popping up more and more. Whether your theme is inspired by soft, ethereal details or natural accents, this tutorial by Shari's Berries can be customized to complement your own wedding decor and style.
They conceptualized this simple, six-step tutorial for a beautifully rustic donut wall that anyone can make, complete with styling inspiration and helpful tips to create a swoon-worthy surprise that will make your big day even more memorable.

Big Thanks to www.berries.com for this awesome tutorial
 
Fore more information on Shari's Berries go to
www.berries.com / FACEBOOK / PINTEREST / INSTAGRAM / TWITTER

[jprel]