I've got a gorgeous real wedding for you today, full of homemade DIY elements, and one that is full of community spirit, where the guests have really pitched in to make the wedding day possible!
I love the colorful elements of this wedding and the fact that it has been made possible by so many good friends who have all lent a helping hand to make James and Leanne's day possible………..my favourite but…the paper pom poms! gotta love a paper pom pom!! Thanks to Andrew Swarbrick  of Photoamor for submitting the photos.
Full names
James McBrien & Leanne McBrien
How did you meet?
We met at a Church Youth Group in Nottingham in our teens. We then lost touch. 5 years later, 70 miles from Nottingham in Leeds James spotted a picture of me on a mutual friends bedroom wall. James saw this as fate nudging him to take his second chance with me. We have been together for six years.
Date of wedding
21/05/2011
Location
Trent Vineyard Church & Attenborough Village Hall Nottingham.
What made you decide to get married where you did?
We really wanted to get married at our own church, which didn't quite fit the vintage theme, as it is a warehouse! But it meant we could have a bit more freedom like having a slide show of pictures before I arrived and choosing how the service ran, we even learnt our own vows. With regards to the reception venue we stumbled across it and instantly saw it's potential. We both loved the fact that we could have a free reign to do exactly what we wanted and get creative, it even had a huge outdoor space which would accommodate the BBQ that we desperately wanted and gave us yet more space to decorate with bunting!
Who was your dress by
Enzoani (Diana), from a beautiful bride shop called "James", I had to get it!
And the suite?
Paul Smith
How would you sum up your day?
A beautiful celebration with all the people we love in one room with a whole lot of pom poms.
Did you have a theme or colour scheme?
We shied away from a particular colour scheme as l am way too indecisive, however we both agreed that out theme would be spring village fete. We told the bridesmaids and Best men to wear whatever they felt good in.
Did you have any personal touches. or things that you did yourself?
The wedding was a perfect excuse for me to visit car boots and cattle markets, bag a bargain and get creative. We made nearly everything ourselves, with a lot of help from fantastic friends and family. We were very blessed to have a close family friend Kim Black who is an incredible artist and interior designer, she created various unique pieces of artwork for the day and helped make all of our visions and messy sketches a reality. Another talking point of the wedding were the 8 merry men who all had 3 minutes each for a speech (this was regimentally officiated with an oversized egg timer)
How many guests?
130 (eating) & 170 (altogether in the evening)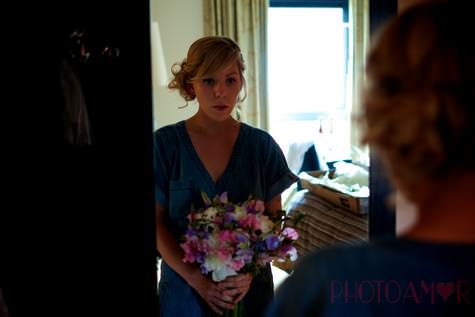 What were your special moments/highlights?
Turning up to the venue to see people enjoying themselves in the sunshine, drinking real ale and playing the garden games was a beautiful thing. The first dance was a particularly special moment, our band were made up of very close friends who happen to be a very good wedding band. We hadn't learnt a routine but just went crazy to 'Every little thing she does is magic.' by The Police.
The other highlight was just the real sense of community that flowed through the whole event. All the way leading up to the day people were offering their time and help, the night before the wedding my parents house was full of people bringing cakes, greenery, flowers and Vintage hats (which we would fill with chocolates to give out at the church)
Is there anything you would do differently?
Although we loved making our wedding personal and doing most things ourselves it was a really busy time as we also got the key to our new home that week, so it would have been nice to chill out a little bit more and get a bit more sleep.
What advice would you give any other couples?
It is really important to take time off from the wedding, have date nights where you don't even mention the day no matter how pressing the size of the napkin ring issue is! As the process went along we both learnt the invaluable skill of delegating, people want to help, so let them. Our main advice would be to take ownership of your day and go with your gut feeling.
What was your biggest surprise of the day?
The size of the men's buttonholes. We had asked for peonies which they were, however they were in full bloom and wouldn't look out of place on a circus clown, however our guests assumed they were deliberately that size, so we just smiled and nodded and took the praise!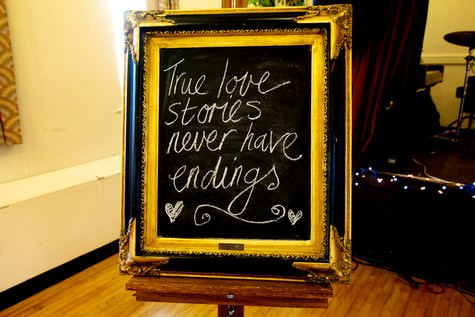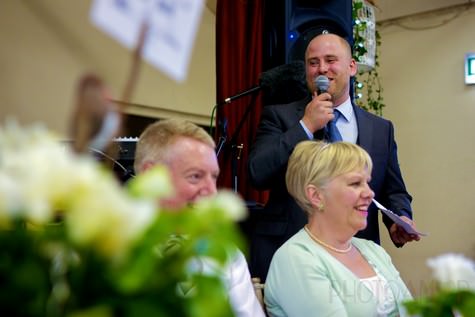 For more information on Photoamor's services go to:
Photoamor: Andrew Swarbrick (BA Hons Film and Photography)
www.photoamor.co.uk
http://photoamor.co.uk/andrew-blogs
[email protected]
07807 526 691
TWITTER
FACEBOOK

[jprel]