Good afternoon everyone – welcome to October! Where did the summer go?! To stay in the summer festival and fair vibe a little longer, today I am delighted to welcome Carmen Croxall to the blog, to tell you all about her business The Prop Factory and what it can bring to your event! With a sustainable ethos and huge fun-factor right down to their 'Wig Wednesdays' in the office, this is one supplier that you know is going to be celebrating your big day along with you! Read on to hear about what they offer and check out their amazing props!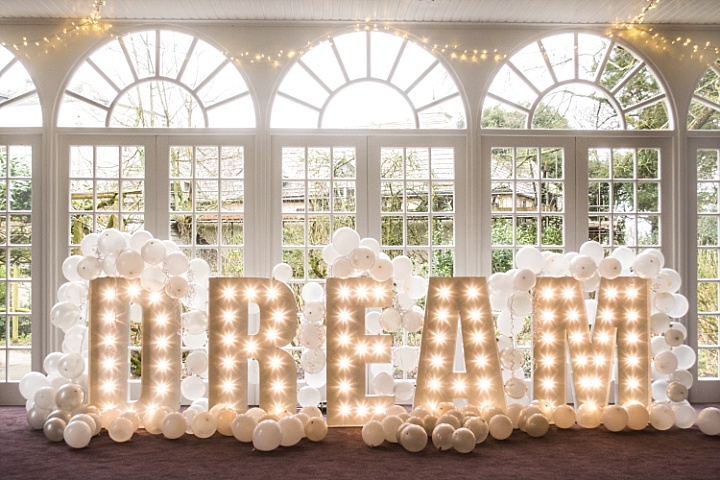 What made you start your business?
It grew because I love making things. It started as a Graphic Design project while I was at uni. I had no idea what I was doing really, so I just made stuff and hoped people might hire it.
When did you start?
December 2011, I count as our start date as it is the day our Facebook page went live!
Where are you based?
We are based in Devon. We'll cover all over, but to make economic sense our weddings further afield tent to be bigger. This year we have covered as far as Yorkshire, and are currently negotiating an event in Scotland. Our main areas we work in tent to be the South West and London.
What were you doing before?
I was a single Mum at uni. Up until I started to work for myself I'd always been in education of some sort so I'd not had a full time job before.
How would you describe your style?
Vintage and nostalgic! I love old things, anything with a bit of wear and tear. We often try to age our new props to give them character.
What is your biggest achievement so far?
I would say our staff – there are currently 12 of us full-time. I am so proud to provide creative employment for people. Especially following my struggle as a Graphic Designer to get my work noticed. I feel so happy that an idea I started now provides livings. Also the community we have fostered at work is amazing. It's not just a job; it is a community with people from all walks of life. We bring and share food at lunch time, help each other with personal projects and really care to make everyone happy.
What makes you different to your competitors?
The materials we use to make our props. From 2018 we are going to use at least 50% recycled materials to make our props. This means we will be producing exciting props, almost works of art, from discarded furniture, wood and fabric. We already have a very strong recycling culture here, but we want to take it further and set a target for next year. The serendipity of the materials allows us to create totally unique pieces no one else has, or can recreate that easily. We have also shunned the use of fiberglass, resin, polyfoam and other high chemical content materials.
What do you enjoy most about your job?
The creativity and the people. I love the fact there are so many creative outlets like photography, styling, editing, graphic design, product design and prop making. I get to do all of them which is great. The staff are amazing, and we all have fun whilst at work. We have 'Wig Wednesday' and 'Funday Monday' . We are all big Christmas fans and booked our Christmas meal in March. Although it is only September we are super excited already.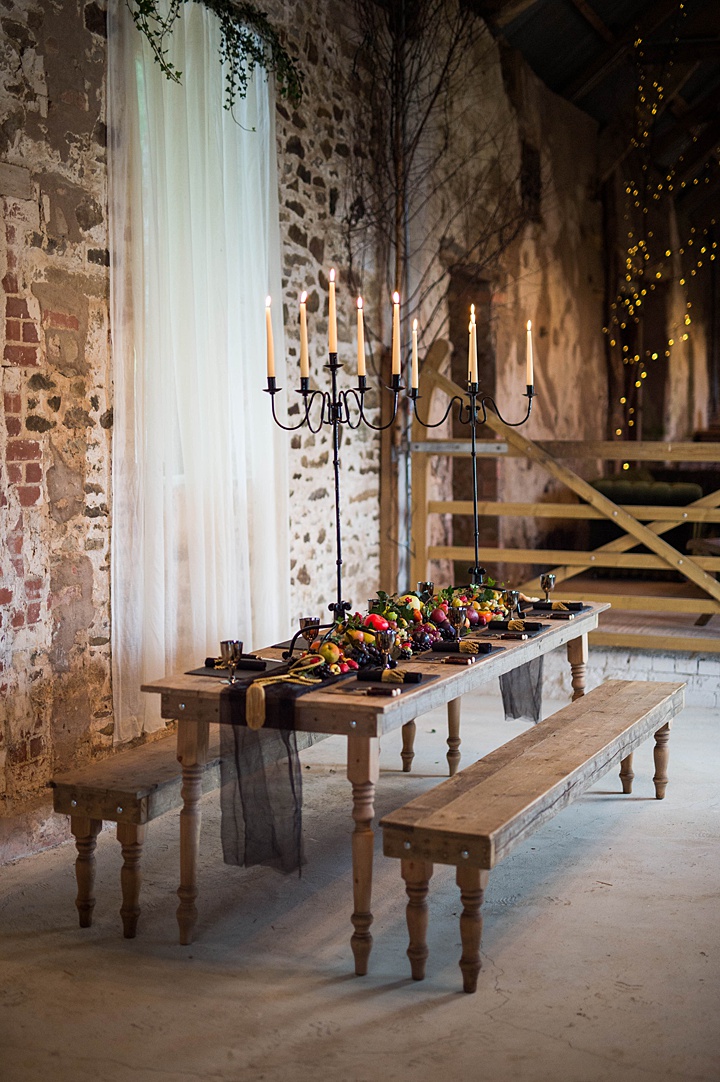 What sort of couple do you think you attract?
As much as a cliché I would say creative couples. Pinterest lovers who are inspired by what they see. Defiantly people who value fun at weddings and making things look amazing.
What would be your ideal wedding to work on? 
In terms of theme I would say a botanical circus in the winter with lots of gold. I guess if I were to get married that is what I would have. So some huge circus tents in a field that were like a tropical jungle inside and full of circus acts and enchantment. I am not sure I will ever find anyone who wants that useless I get proposed to! In terms of actual wedding we do I would say a pretty blank space is my favorite as then it is like a blank canvas to fill with personality.
Can you give me some information on your pricing structure?
Our props are dry hire so we just deliver and collect them, and don't set up. For this reason I would say they are more affordable. Our minimum hire spend is £250+vat for delivery. We run our delivery charge in price bands so the more you hire the cheaper delivery is as it is subsidized by the hire. For London we offer a flat rate delivery of £200+vat inclusive of drop off and collection. This is because we do so much in London that is has become a regular route for us.
What is your ideal way to spend a day off?
Going to a carboot sale or a junk shop to have a look what I can find. I recently bought a house so I have been gathering bits for it. It is a Georgian house so to keep the décor authentic I have had to buy most things second hand anyway. I also love picnics and reading. Going for a picnic somewhere my little boy can have a play while I read is lovely.
What can you never leave the house without?
My diary, note book and watch. I still can't get away from my paper diary. I have tried to use my phone but it has never felt right. I often leave my phone at home by accident, but I never really miss it. I am a good timekeeper so in the absence of my phone I always wear a watch. I am loving rose gold and grey at the moment so my watch is those colours.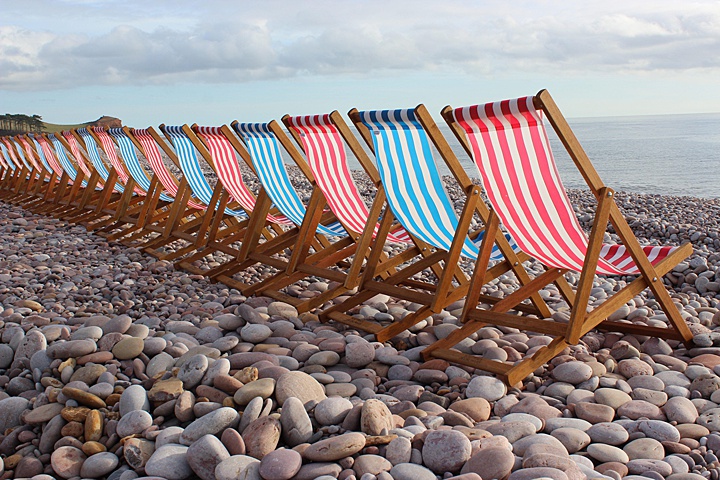 Who would be your 5 dream dinner guests dead or alive?
Paul Adams – not very well known, he used to work for Facebook, Google and Dyson and I am a fan of his book 'Grouped'. Ewan McGregor to hear about his motorbike adventures, I also respect his values. Nellie Bly as I am just reading her book '10 days in a Mad House' – I think she has to be thanked for her contribution to the way metal health care has changed for the better. Katherine Ryan because I love how self deprecating she is, and that kind of humour really puts me at ease. And lastly my Granddad who passed away when I was 6 leaving me a house which I used the money to start the company. I would like to thank him, show him what I have done and share the dinner party with him.
What would you do if you won the lottery?
I would buy a period property in the city with a huge garden. I would live sustainably from food grown in the garden. I would also love to start a mental health charity – I hope to do this one day anyway. I have bipolar disorder, which has always been challenging and I would like to be able to help others facing a balancing act between mental health and life.
If you weren't running your business, what would you be doing?
Probably working in marketing as I love the challenges faced  growing a business. I do lectures at a local college and university on marketing and also run workshops and also offer mentoring. I love doing this, I have often thought I might end up doing it more in the future as I am in my element talking about it.
What are your plans for the future? 
Next year, as mentioned we will be making more props from recycled materials so our new range will be super creative and dictated by the materials we find. My plan is to write a list of all the props we want to make then when we find materials look at this list and see if there is a suitable prop. The complete opposite of what we do now. Currently we design props then by the materials. It is a reverse engineering of the prop design process. So our inspiration will come from what we find!
For more information on Prop Factory go to:
www.propfactory.co.uk / [email protected] / FACEBOOK / T: the_propfactory / I: @thepropfactory / PINTEREST.
this is a sponsored post