The wedding world LOVES balloons, whether you decide on giant balloons, balloons with tassels, single balloons or a collection of them, you really can't go wrong. Today we have invited the guys from Pro Flowers onto the blog to teach you how to make your own Balloon Arch. This may seem pretty daunting to start with, but you will see from the simple step by step tutorial and video that it is actually very easy to make, AND it looks great!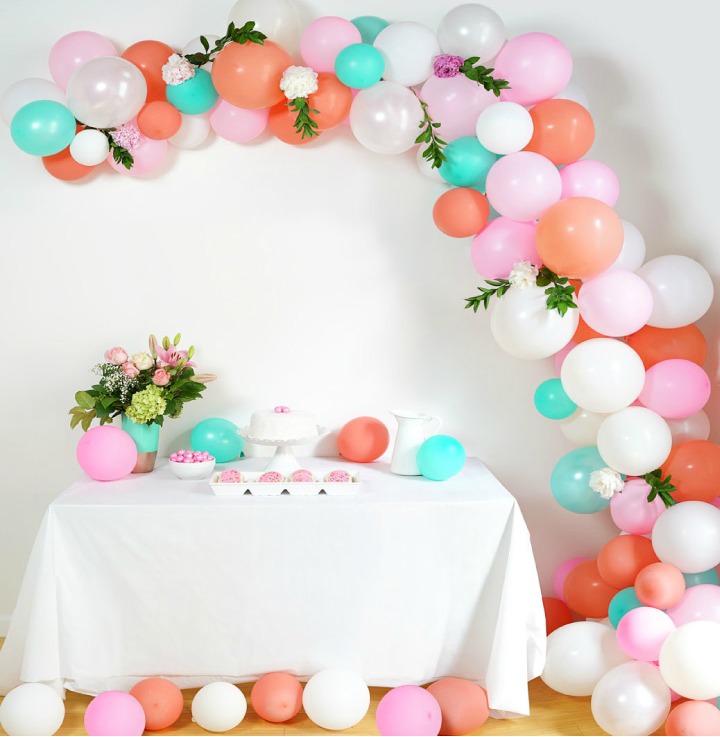 Taylor from Pro Flowers is here to tell us more
How will you dress up your big day? Your wedding decor should not only make a statement, but also represent the two of you as a couple.
Balloon arches are quickly taking the wedding world by storm, and for good reason! From fun backdrops for the ceremony and welcoming your guests to the reception to adorning the getaway car and making your "I,do's" pop, this swoon worthy decor element is a fun way to incorporate balloons into your big day. And the best part? You can create one yourself! A DIY wedding arch is your chance to customize every detail. Select a muted color palette and add drapey florals for a natural feel or customize your arch with lengths of greenery and foliage to bring the outdoors in.
This fun do-it-yourself project may seem daunting at first, but don't let the impressive design discourage you from creating your own. To help you get started, ProFlowers put together a video guide and step-by-step tutorial.
Big thanks to Pro Flowers for this wonderful tutorial – Follow the step by step instructions below
Fore more information on Pro Flowers go to
www.proflowers.com / FACEBOOK / PINTEREST / T: @ProFlowers