Happy weekend everyone. Today I have the pleasure of bringing you our weekly edition of Boho Pins, and I have a fabulous selection balloon styling for you! Gone are the days of a simple balloon archway over the top table, you can now add tassels, florals, feathers and confetti to add to your decor, replace a bouquet and use as impressive photo props. We love the large balloon trend, and I'm sure you'll enjoy our selection today.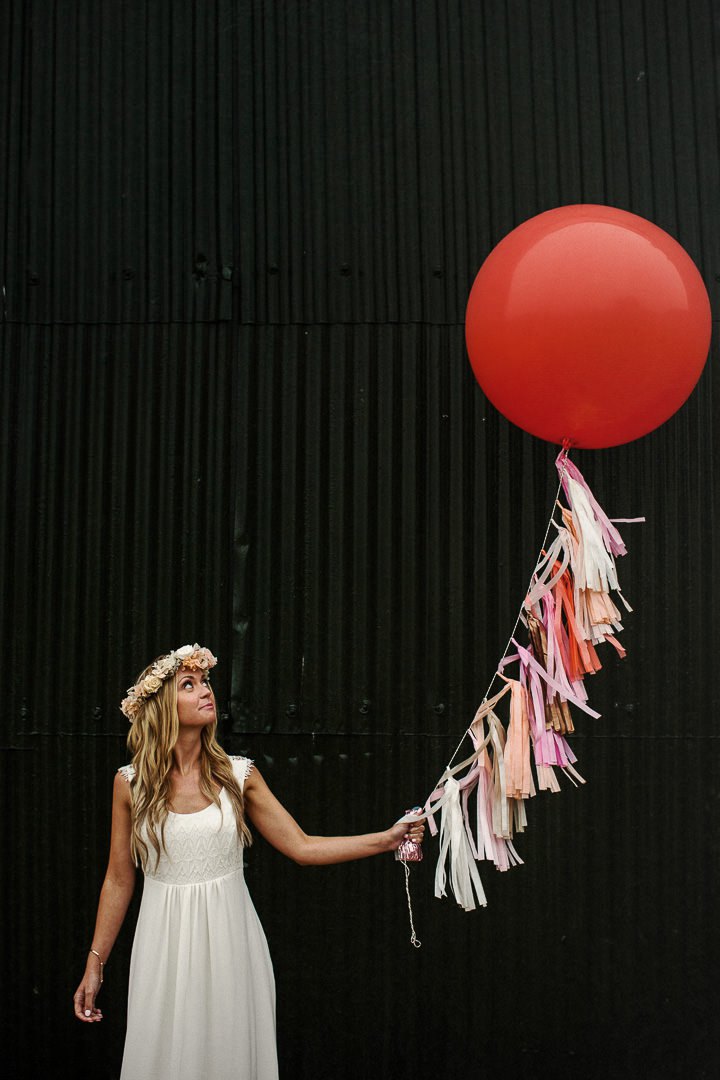 Image Source via MATT PARRY – A classic pose these days for wedding photography, but I absolutely love the balloon shot, especially with added tassles.
Image Source via  Yvonne Lishman – I just love this example of how balloons can be used as amazing decoration, this outdoor wedding is made even more pretty with the addition of these beautiful white balloons.
Image Source via Katie Harmsworth Photography – metallic + balloons = wedding perfection
Image Source – This rose gold 'love'balloon is ideal fro any wedding. It can be added to a dessert table, a guest book area, it can sit above the bride and groom during dinner. Anywhere really!
Image Source via Faye Cornhill – Balloons and tassles can make such an amazing decoration statement, these white ballons, with multi coloured tassles are fabulous!
Image Source via STORY AND COLOUR  – This single balloon on a bloom filled bike looks sooooooo pretty.
Image Source via Jessica Withey Photography – One seriously impressive ombré balloon backdrop!
Image Source – This confetti filled giant balloons are just lovely.
Image Source – XOXO, Gossip Girl. Or, in this case a fun bride and groom with impeccable taste and original balloon weights to suit their theme.
Image Source – If in doubt, the biggest balloon you can find serves as a perfect prop for portraits.