Good afternoon! We're keeping it cosy on this bank holiday with a charming shoot for you, just packed with rustic detailing, the most gorgeous calligraphy and some impressive florals. Set in a cosy cabin, I can just image being camped out here for a long weekend for a beautiful intimate wedding. So beautifully relaxed and yet super stylish. Enjoy!
More about the shoot:
Dreamy flowers and a cozy cabin make any winter day much less dreary. This styled shoot was something that we thought would be a great way to kick the winter blues away. And it certainly did! We chose a homey little cabin that added warmth and style as the location. We wanted the flowers to be a statement piece, but also chose to add a variety of texture for depth. We went with fabrics that offered nuances in texture and neutral undertones and a some earthy details as well. A simple bohemian wedding gown and classy tux was the look we chose for our models, Mike and Holly. Cascading hair and a soft lip and eye made this look perfectly boho. We loved the bright florals paired with simple and earthy textures to pull off this dreamy bohemian look.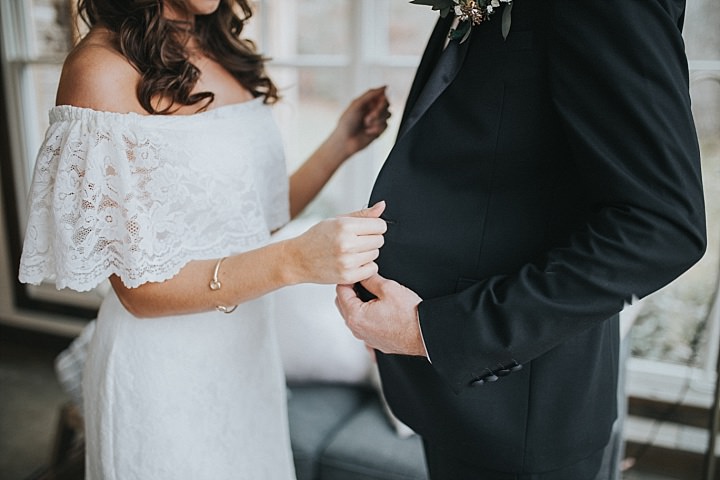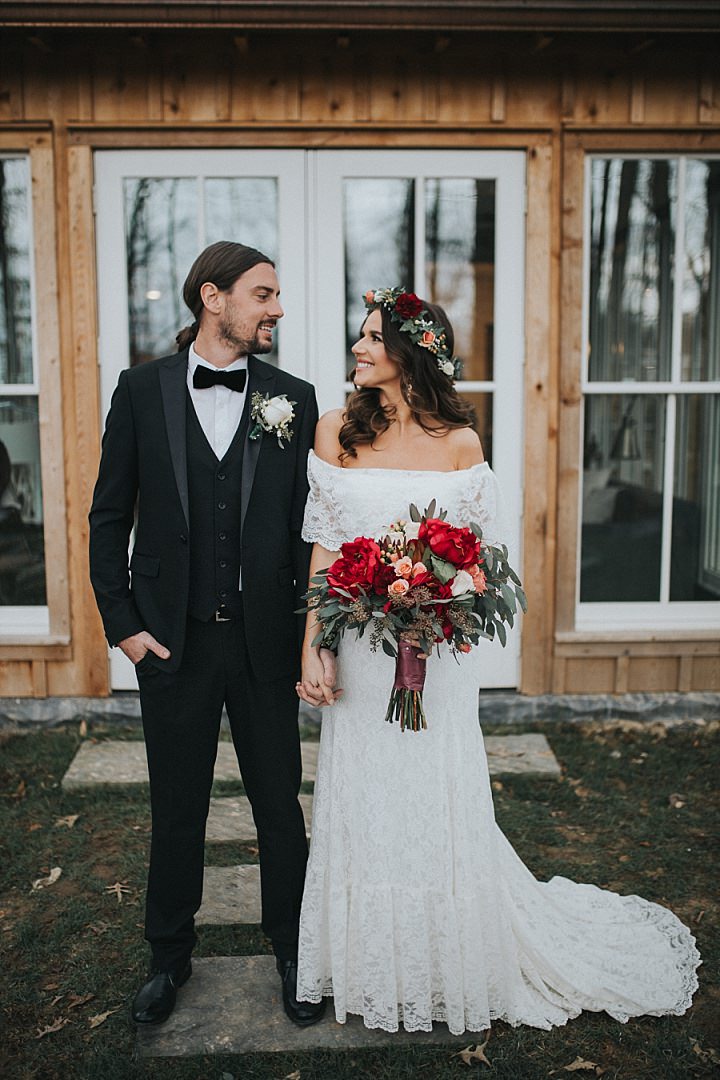 The Team who made the Shoot Possible
For more information on Abigail's work go to
www.abigailbridgesphotography.com / [email protected] / www.abigailbridgesphotography.com/blog / I: @abigailbridgesphotography