If you ever wondered what a wedding with 400 guests looked like, well look no further than today's wedding! Morgan and Mike thought they were never going to find a venue large enough to hold their mammoth guest list but when they found this amazing warehouse in the Richmond area of California, they knew they had struck wedding gold! With All Set taking care of the venue design and Alison Yin the photos, they knew they were in safe hands. The whole day has a fabulous warmth to it, as the space is filled with wooden decoration, mason jars with tealights and accents of coral, red and orange. A truly magical day that oozes with love.
Morgan and Mike were married on the 23rd April 2016 at Craneway Pavillion, 1414 Harbour Way S, Richmond, California. 'When my husband and I sat down with my parents to brainstorm wedding venues, we quickly drilled down to our two must-have elements: (1) enough room to accommodate a potential guest list of 400, and (2) a view of the Bay. If we were going to get married in the Bay Area, our home, I wanted our friends and family to get a glimpse of how beautiful it is and why it's so special to us. Just when we thought there was no venue that could accommodate this seemingly impossible combination, a serendipitous text message from a friend about a "warehouse in Richmond" changed everything. We fell in love with it immediately. We had 400 guests.'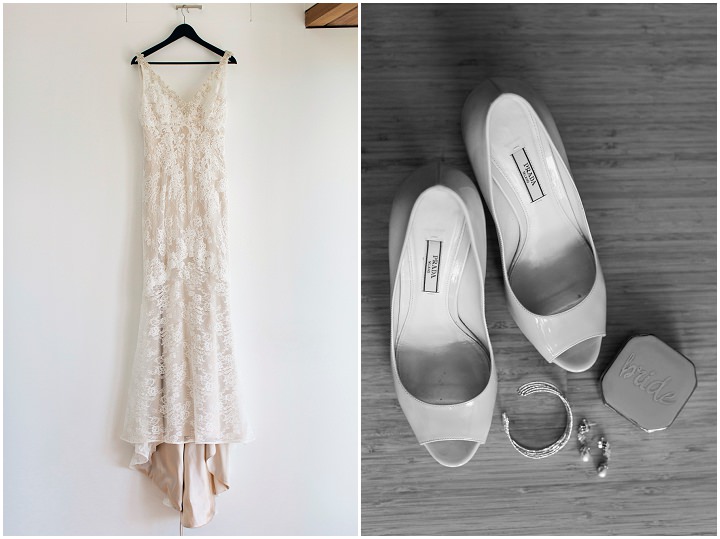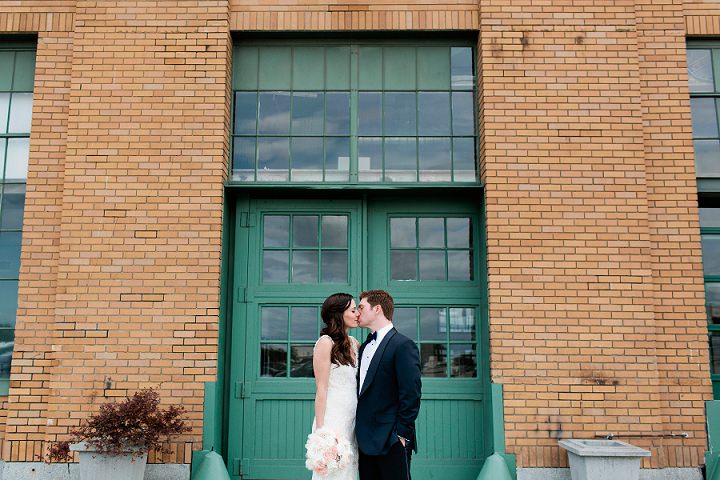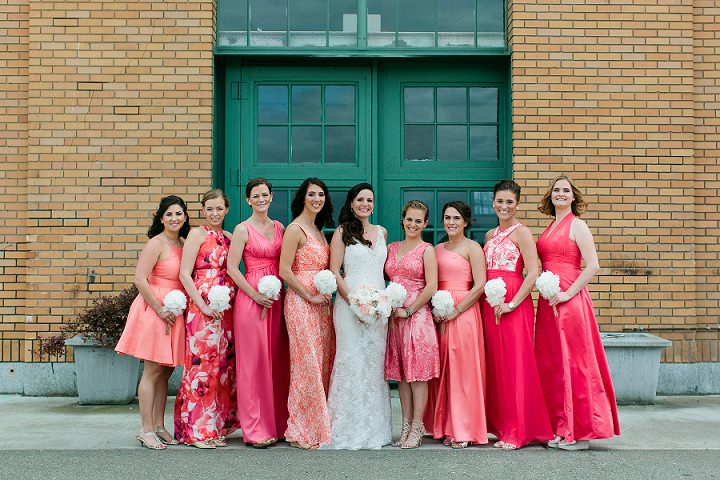 More from Morgan the Bride
The ceremony
Our wedding planner Heather Ferrai of All Set turned a blank canvas of enormous proportions into a warm and welcoming venue. When our guests arrived, they were pleasantly surprised by a pre-ceremony cocktail hour with passed appetizers and an open bar. The ceremony took place in the round, meaning, there were rows of chairs arranged in concentric circles around a platform where we stood with our minister. They surrounding a small wooden stage where we stood with our minister on my great grandmother's beautiful oriental rug.
When all of our guests stood and joined hands in those concentric circles we felt connected to everybody and to each other. In that moment, we really created a community where everyone's humanity was inextricably bound together. It was the most special moment of the day.
Music permeated the entire ceremony, complete with a gospel choir directed by Grammy-nominated Rusty Watson. The a cappella group I sing with, The Loose Interpretations (or The Loosies, as we're called), performed a surprised rendition of "Heaven" by Bryan Adams while I sang the solo to my husband on stage. And when we were pronounced husband and wife, the gospel choir belted "Joyful, Joyful," from Sister Act II and we raised a large white curtain to reveal the reception area.
Food and Decor
Dinner was served family-style to encourage conversation and a feeling of community. It included Spring Panzanella, Savory Sourdough Bread Pudding, Short Ribs and Herb-Rubbed Chicken Thighs with Heirloom Broccoli Di Cicco, all beautifully orchestrated by LRE Catering with Allyson Grubb at the helm. The tablescapes were filled with hundreds of mason jars and gold votives for candles, complementing our industrial-chic vibe. All Set created a custom sweetheart table perched on a riser so we could see all 400 guests perfectly.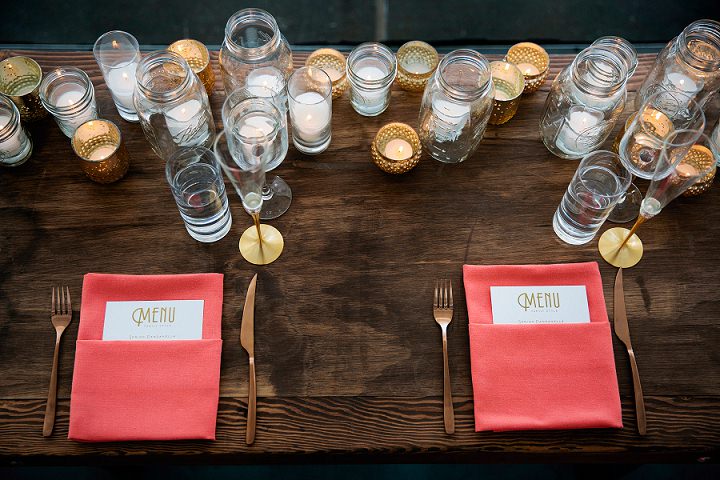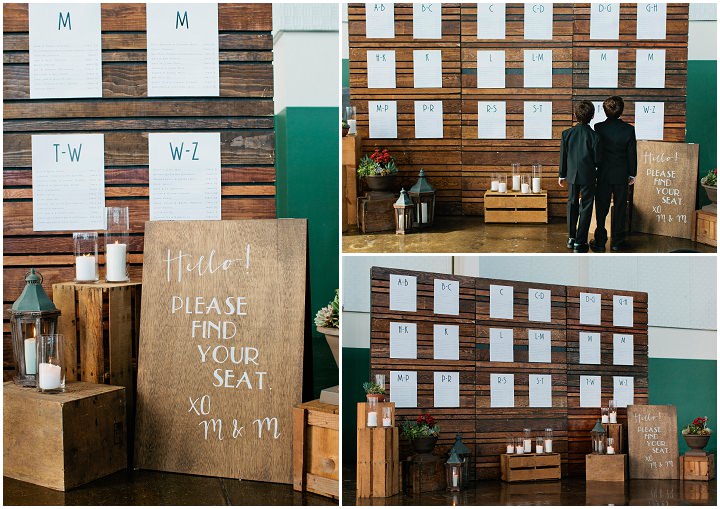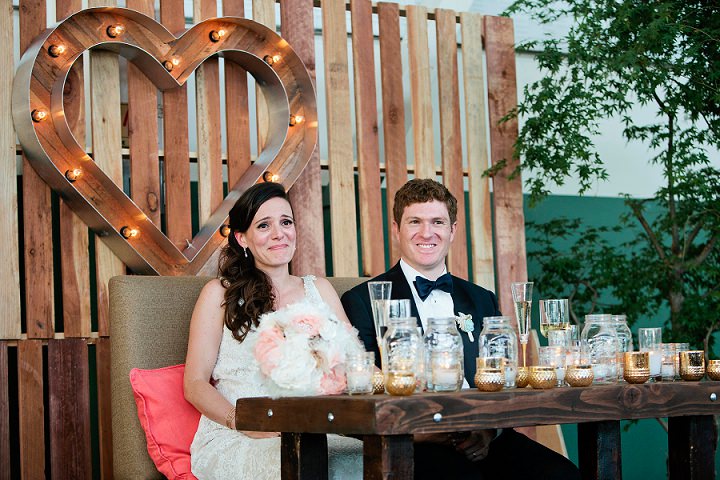 Entertainment
After dinner, guests danced the night away to Lucky Devils Band's powerhouse 9-piece ensemble. As the guests danced to the music, LRE Catering passed colorful donuts from Royal Donuts through the crowd via custom fabricated donut rods. The energy of the night was electric – due to the incredible music and craft-draft coffees from Caribbean Coffee Company.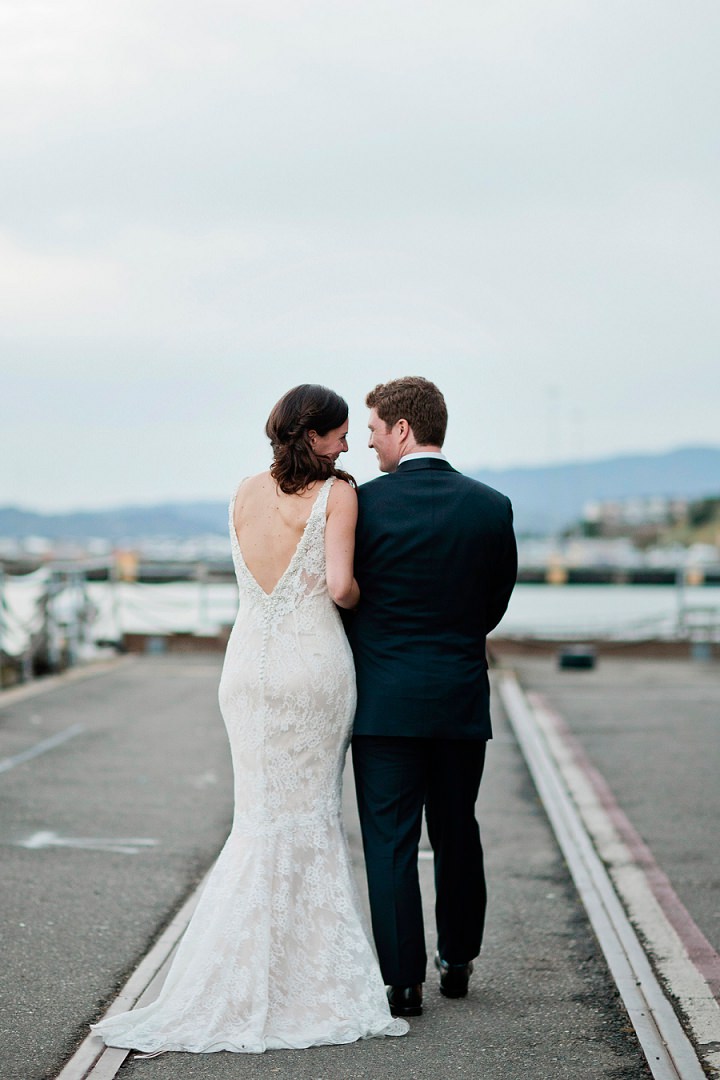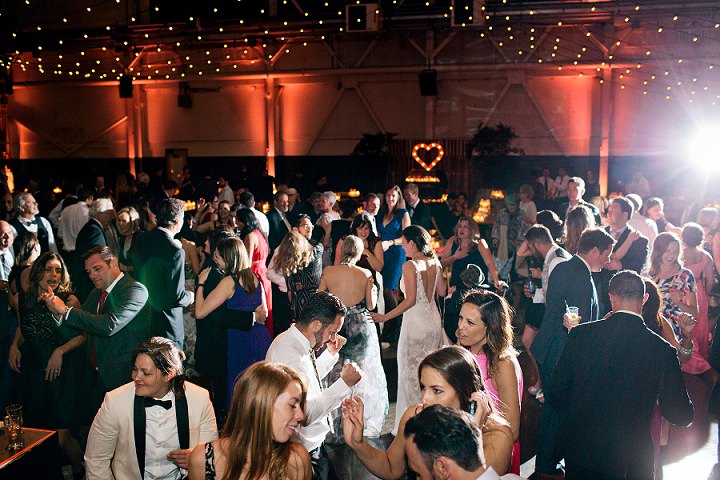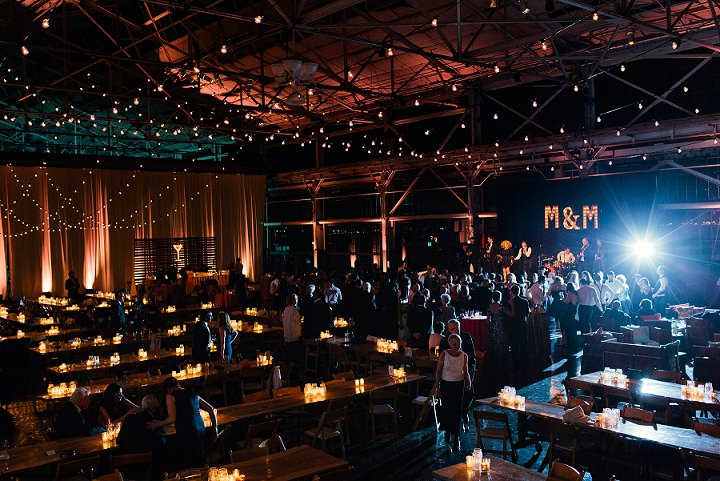 Supplier Shout Outs 
For more information on All Sets work go to:
www.allset-online.com / (650) 339. 1386 /  FACEBOOK / I: @allsetevents

[jprel]