It may be cold and icy here in the UK but today we are jetting you off to the warm and sunny shores of Tobago for this truly beautiful wedding, shot by Laura Babb. Jaime and Jason had two wedding ceremonies, the first in London and the second in Tobago, which we are showing you today. The beach ceremony is simple, but completely fitting for the laid back nature of the day, while the reception really brings the party into full effect and looks like SO much fun. A wonderful day full of sunshine, smiles and a whole lot of fun.
Jaime and Jason were married over two celebrations and across continents. With Jaime's family in London and Jason's in Trinidad, it was important to them that everyone could be a part of their wedding celebrations.
Part one took place on a rainy December London day and part two was their celebration in Tobago.  They spent a few days in the run up to the wedding partying at the Trinidad carnival, before heading over to Tobago to relax and get ready for their beautiful beach wedding.
On the day of the wedding they were married on the beach, before heading up into the hills for dinner and a party at Villa Petrus. The dancing started from the minute they arrived and carried on late into the night, with conga lines around the pool and guests jumping in to cool off.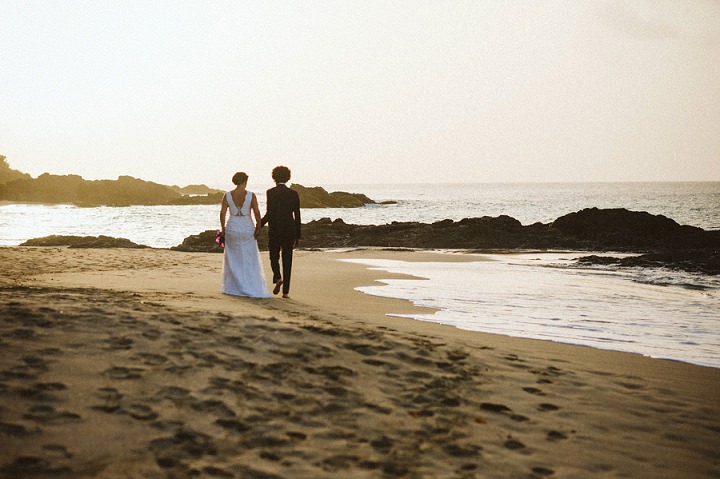 Supplier Shout Outs
FOR MORE INFORMATION ON Laura's  WORK PLEASE GO TO:
www.babbphoto.com / www.babbphoto.com/blog / FACEBOOK / I: @bisforbabb / T: @BabbPhoto
Due to an email issue if you have emailed me between the 2nd & 9th of December, please resend it.
X