Welcome to the weekend everybody! I hope you have a fun filled couple of days planned with plenty of time to relax. Today we are so happy to be sharing yet another one of our favourites with you all. BHDLN continue to produce show stopping gowns for the fearless boho bride and this collection is no different, I just know you are going to love it. Many thanks again to BHLDN for letting us share these stunning outfits with all our Boho readers today.
More about the 'Italy' Collection
Set at Francis Ford Coppola's famed Palazzo Margherita hotel in Bernalda off the coast of the Basilicata region of southern Italy and the rooftops of the ancient city of Matera, the BHLDN Spring 2017 collection comes to life with a nod to old Hollywood glamour. Fresh and playful, pattern and texture delight against the backdrop of a far-flung European holiday. From luxurious, tiled floors, trickling fountains, and ancient vistas to striped umbrellas on the coast, the romantic images capture moments of nuptial anticipation, celebratory send off, and honeymoon bliss.
This season, showstoppers like the blush Ramona Gown by Elaya Vaughn marry classic romance with a modern twist, while beaded beauties such as the Jacinda Gown by Va Et Vien and Cassia Gown by Watters embrace vintage embellishment. The airy Lorinna Veil and boho Ninette Veil bring a refreshing twist to a traditional bridal essential. Graphic lace also reigns supreme with the high-low Nessa Gown and effortless Kiely Gown. Boasting over 200 new arrivals, this transportive collection offers up something special for every bride,  from the modernist to the true bohemian at heart.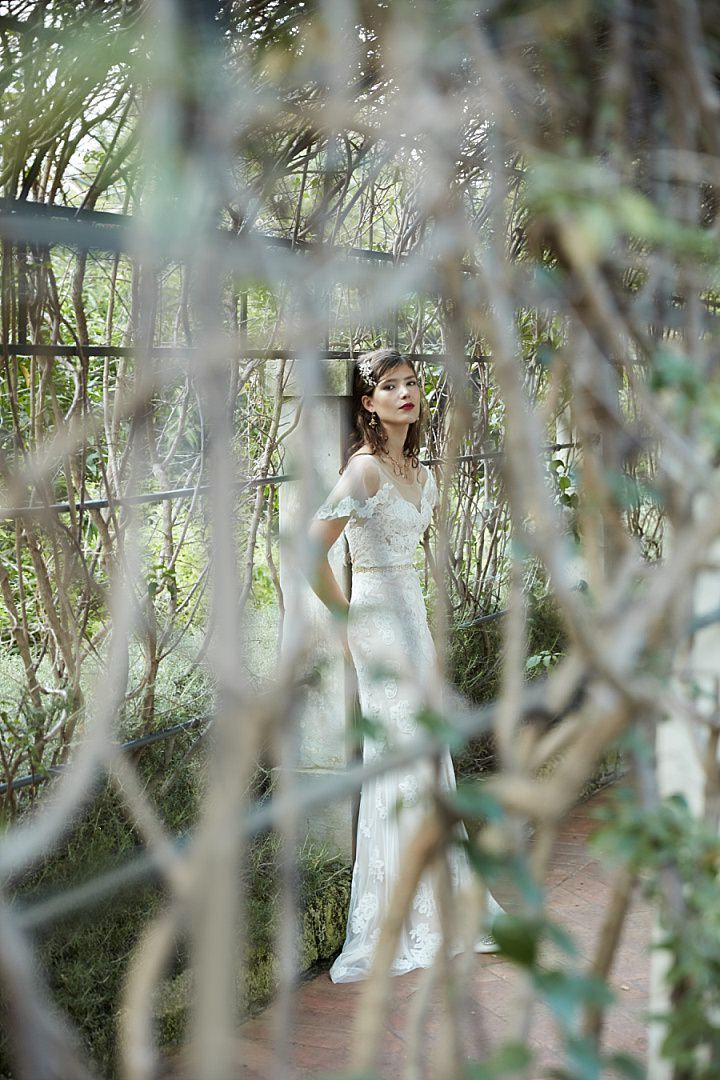 FOR MORE INFORMATION ON BHLDN