Happy Monday everyone, I hope you all had a wonderful weekend? We are starting off the week with the most amazing wedding, something a bit different for you. After holding their first wedding in the UK, Charlotte and Robert decided to hold their main wedding in Botswana. They both work in the safari area of Botswana, so wanted to incorporate this amazing location into their wedding day, while giving their friends and family a truly unique experience. The setting is absolutely jaw dropping, with truly awesome photography from Nikola Smernic, not only taking in the beautiful wedding but the stunning backdrop as well as the animals. With the elders from of one of the khoi san tribes making a special VIP visit, this wedding is truly magical and full of so much love and laughter. I know you are going to love it.
A truly unique, memorable wedding in one of the world's most wild and untouched paradises. A gathering of very special family and friends, sharing in a once-in-a-lifetime experience for all.
Charlotte and Robert were married on the 16th April 2016 at Sable Alley, Khwai, Okavango Delta, Botswana. 'Sable Alley, is a stunning location on a bend of a back channel of the Khwai River in the North-Eastern Okavango. It is a campsite that Rob has taken guests to on many occasions, when running safaris in the area. There are huge shady leadwood trees, lots of space, and plenty of wildlife such as elephants, lions and leopards passing through the area. It also gave the perfect opportunity for Charlotte to arrive at the wedding location using the traditional method of navigating the Okavango Delta, the mokoro, or dugout canoe. We had about 60 guests in total from all over the world; most were friends locally from Maun, however we also had friends and family coming from the UK, Egypt, Papua New Guinea, Tanzania and South Africa. Our VIP guests were elders from of one of the khoi san tribes that Rob takes anthropological safaris to, two of whom actually conducted our wedding ceremony by marrying us. The planning itself didn't take too long. We had most details completed and in place a few months before the wedding. The really tricky parts were the logistics involved in setting up the whole wedding site, including guest tents, wedding marquee, kitchen tent, as well as ensuring we had all the food and drinks taken care of. On top of that, we needed it all to look really appealing, and to retain that feeling of a wedding in the bush, working with the environment around us, to help give a truly memorable setting and great canvas for the photographers.'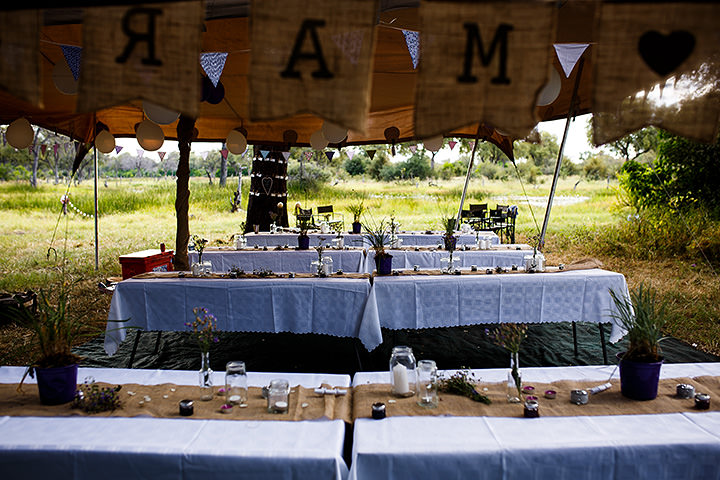 How they met
We were introduced through mutual friends in early 2013; Charlotte's childhood friend had started dating John (now her husband), who went to university with Rob. When Charlotte and John first met, she expressed her interest and love for Africa and animals, and was considering a career break from her job with the civil service in London. John put Charlotte and Rob in touch, and the rest is history.
The Proposal
We were in Cape Town, a couple of days after attending the wedding of good friends nearby in Franschhoek. After lunch in Kalk Bay, overlooking False Bay, we went for a walk down to the beach, to sit on the boulders and watch the seals playing in the water. Then Rob stood up, got down on one knee, held Charlotte's hand and asked her to marry him. He had forgotten the ring in his pocket though, so there was a little bit of nervous laughter from him, and an enormous laugh from Charlotte as he fumbled to take it out and put it on her finger, after she had said yes. From there it was straight to the airport for a flight back to London, on which Rob had booked them into First Class as an extra surprise.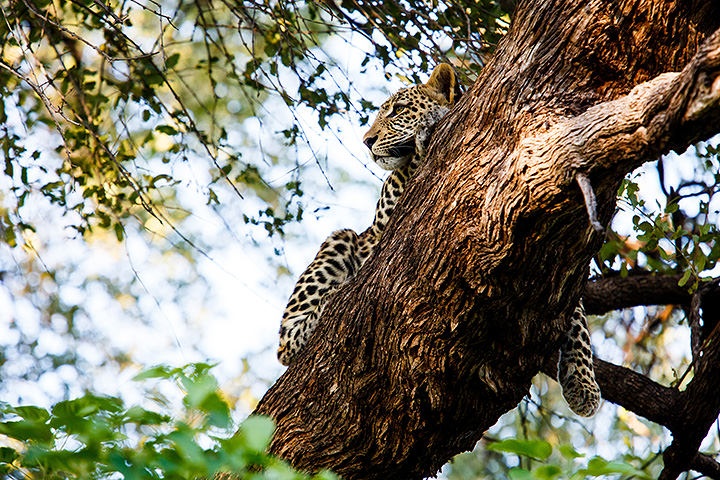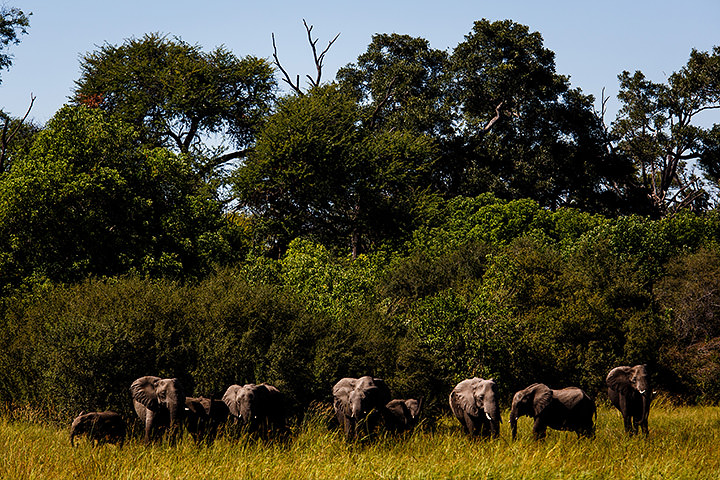 How did you allocate your budget?
We realised that we did not need to have a huge budget to have a memorable and special day; the most important things were that are friends and family were able to join us and that they had somewhere to sleep, plenty of food, and lots to drink. We are lucky to be living and working in the safari community and therefore knew how we could deliver what we wanted within our budget. We had lots of help from our friends and family to make the whole day and wedding very special, so the financial constraints were not too bad.
Where did you splurge and where did you save?
We splurged on food and drink. We saved by drawing on our safari resources to use our assets to best effect.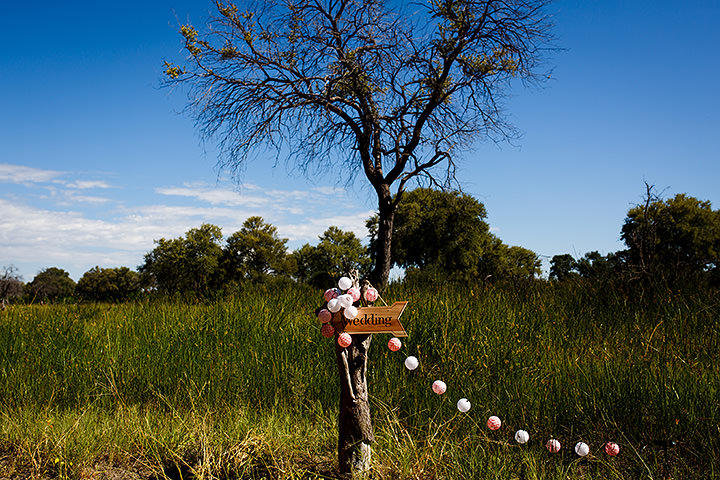 Why did you choose your photographer?
We initially saw Nikola's work on social media and were immediately taken by his unique style. We wanted photographers that would capture those special moments and not just deliver the standard wedding shots and we knew Nikola and Martina would be perfect. Nikola and Martina firstly shot our England wedding, and had done such an amazing job with it, that it seemed even more appropriate to invite them along to shoot our Botswana wedding too. As expected, the results were fantastic!
The Dress
The dress was from a small independent shop in Cape Town. It was important to have something comfortable and light weight for the bush. Unfortunately my Suzanne Neville dress I had worn in England would not have been suitable.
The Suit and Bridesmaids
Rob wore Ralph Lauren shorts and white shirt, with flip-flops. At the UK wedding, he was wearing a full morning suit, so this was the more comfortable, smart bush wear groom's suit. The bridesmaids wore the same dresses they had worn in for our wedding in England from Debut.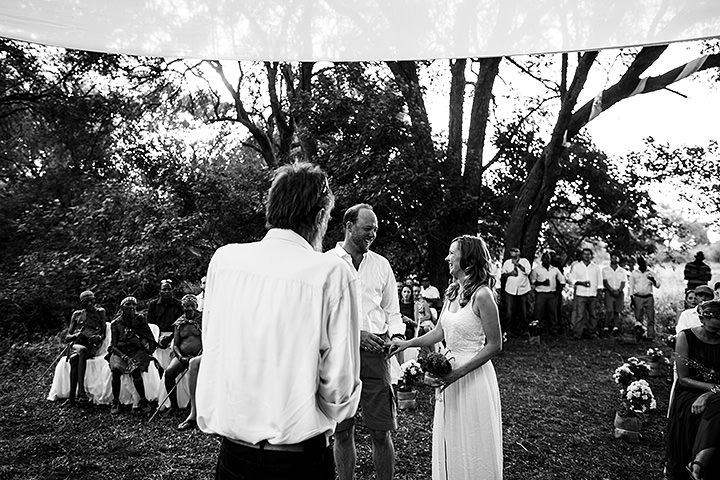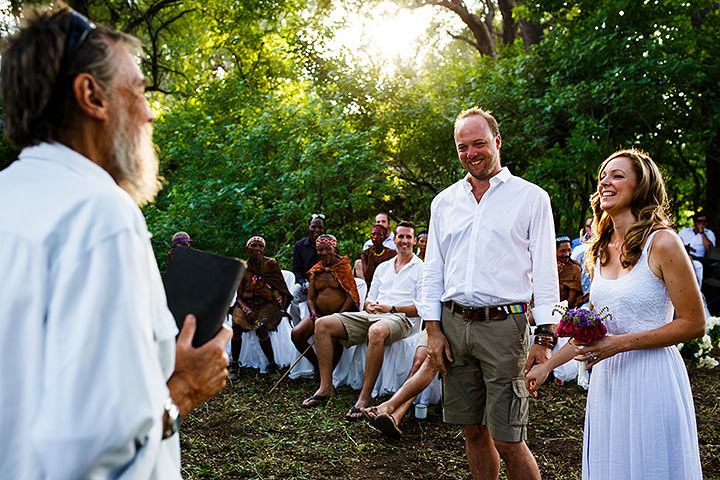 Theme or Colour Scheme
We decided to stick with plain and rustic colours to fit in with our location and added a splash of light purples and pinks to add a bit of colour.
Flowers
Charlotte was carrying a bouquet of various dried grasses, wrapped around a central grouping of vernonia cornflower; a beautiful small purple flower which was in bloom in the area at the time.
Decoration
We had rustic and simple decorations that complemented the bush setting.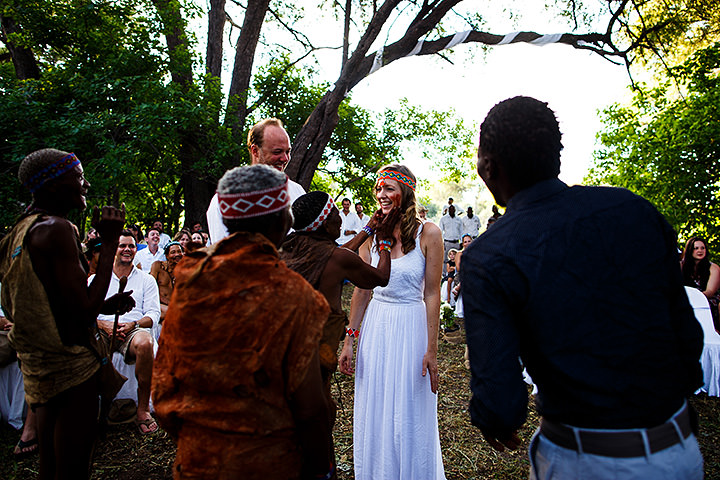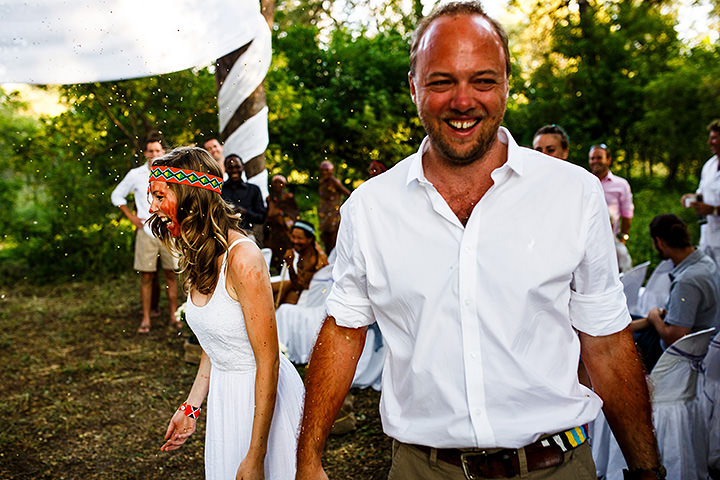 Food
We had a three course meal comprising of freshly made butternut soup with home made rolls, followed by a traditional Tswana meal of various meat cuts cooked over the fire, polenta, and an assortment of vegetables.
Wedding Cake
We had a 3-tier homemade wedding cake, made by friends in Maun, which we cut with a panga (traditional machete).
Entertainment
Each other! We talked, and danced and sang until the early hours of the morning, with some people not even going to bed at all!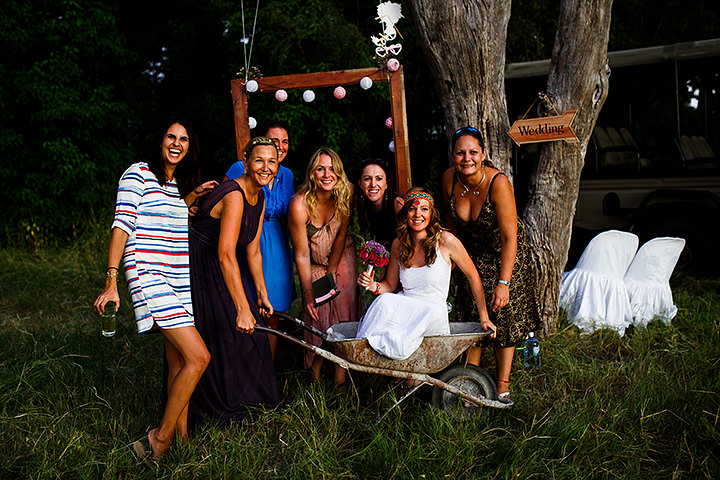 Personal Touches
We did a great majority of it ourselves. That was possible only thanks to the fact that we own mobile safari business in Botswana, so we knew exactly how to pull it off, cause after all, everything was held in African bush – no electricity, no running water, no mobile signal… So thanks to this personal project of ours we became encouraged to make wedding planning part of our business, and we are very happy to say that now we organise weddings in wilderness of Botswana through our company Golden Africa.
Special Moments or Highlights
For Rob it was two things. Firstly seeing Charlotte arriving to their wedding by mokoro, being slowly punted along the channel for several minutes, before arriving and wandering up the bush aisle, looking absolutely stunning. Secondly it was being married by Kgumxo and his wife Nxuka, the khoi san from Xai Xai in the Western Kalahari, people with whom Rob has had a long-standing bond going back to 2004. They both spoke about the value of a marriage, and how it takes you on a long journey throughout your lifetime with your spouse. They married us in their language Ju'/hoasi, which was translated by our good friend Kavaa.
For Charlotte it was simply getting married in the African bush, surrounded by family, friends plus wildlife! Africa and wildlife is something I am so passionate about and being able to get married in the heart of the African bush is a dream come true. Having the khoi san from Xai Xai marry us was an honour and something that made our day even more unique and special and something that will never be forgotten. And of course stepping off the mokoro to see Rob waiting for me at the end of the aisle will be a special memory I never forget.
Advice for Other Couples
It is really important that you take a few minutes of the day away from it all, to soak up the atmosphere, and burn the memories into your mind forever. The day will fly past in no time, so you should try to spend as much time enjoying yourselves (without getting too drunk!), and spending time with your friends and family who have journeyed to be there with you.
Biggest Surprise
Two friends who said they couldn't make it to the wedding, arrived about 20 minutes before the ceremony by helicopter. We were blown away! They were the last ones to arrive at the wedding ceremony location, hurriedly finding their places before Charlotte arrived. The helicopter was there for them until the next morning, so it meant that Nikola our photographer, could go up in it after the ceremony, and take some really great aerial photos of our camp, and of all of our guests, down by the river.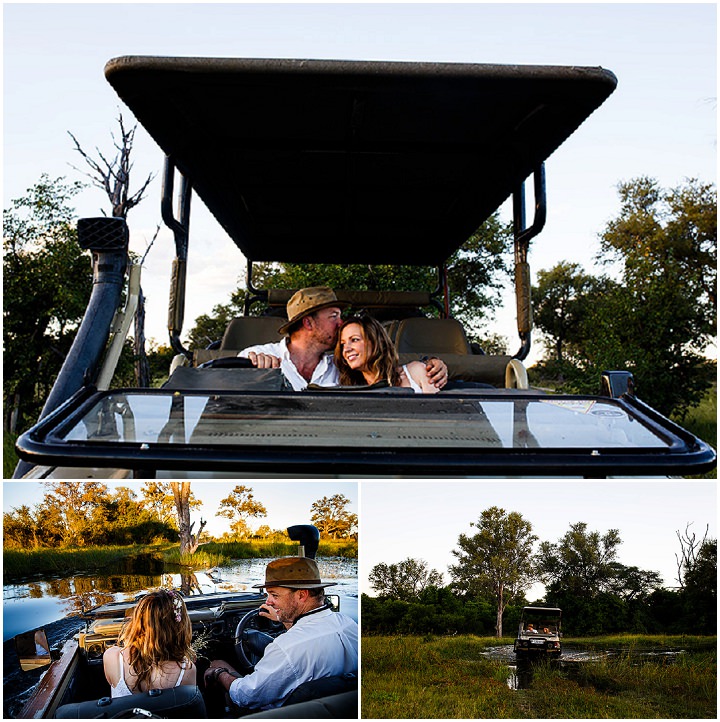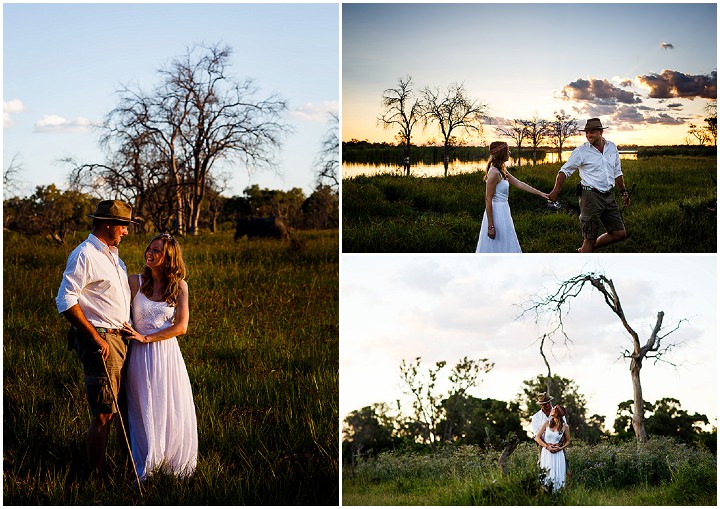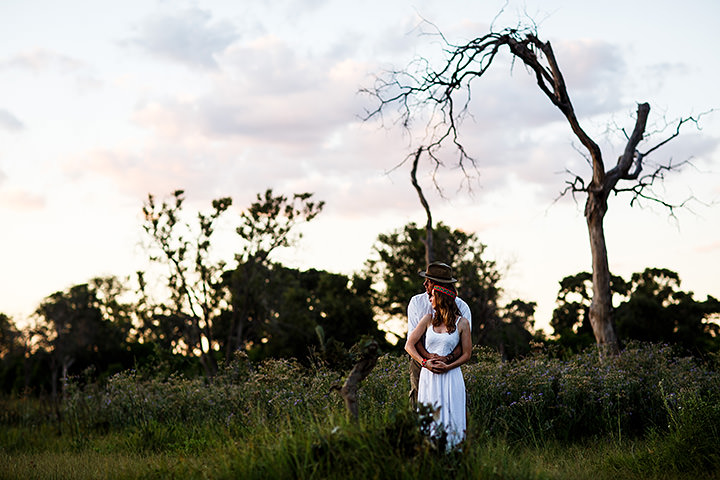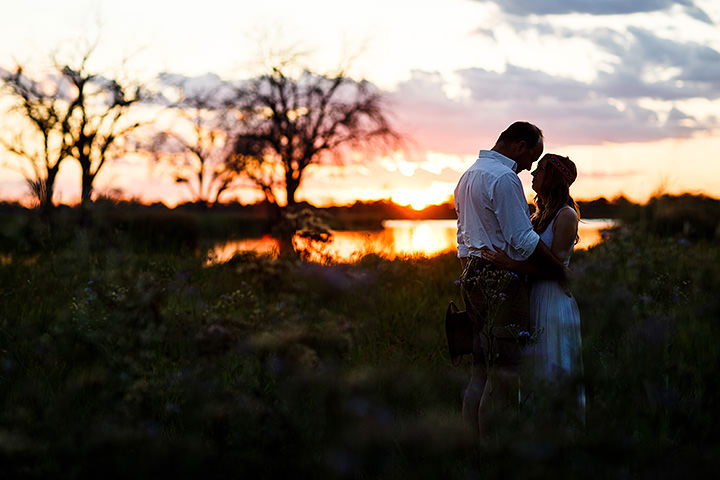 Supplier Shout Outs
We did almost all ourselves. As safari operators, we recognised that we had all the tools at our disposal to organise our own wedding – so that's what we did.
 For more information on Nikola's work go to:
nikolasmernic.com / nikolasmernic.com/blog / +385959039987 / FACEBOOK / I: @nikolasmernicphotos

I am a destination wedding photographer living in Croatia and shooting weddings all over my country but also in Europe and worldwide. I see weddings as accumulation of so many important life moments in a single day, so I love finding all of them and capturing them in a specific way, with a bit of fun and wit, while getting to know some amazing people and places.

[jprel]