Today we have a gorgeous shoot all the way from California to share with you! Entitled 'A Free Spirited Kind of Love', it channels some serious Boho, hippy, rustic vibes. I love the earth tones contrasting with bright stationery, florals and décor, and thanks to the good old US warm light you would never guess this was conducted in November last year! Oh to be a photographer in the States… such a treat! Many thanks to Allison Claire for the images, and the whole team for creating such a lovely set-up. I'd quite like some of those peacock chairs!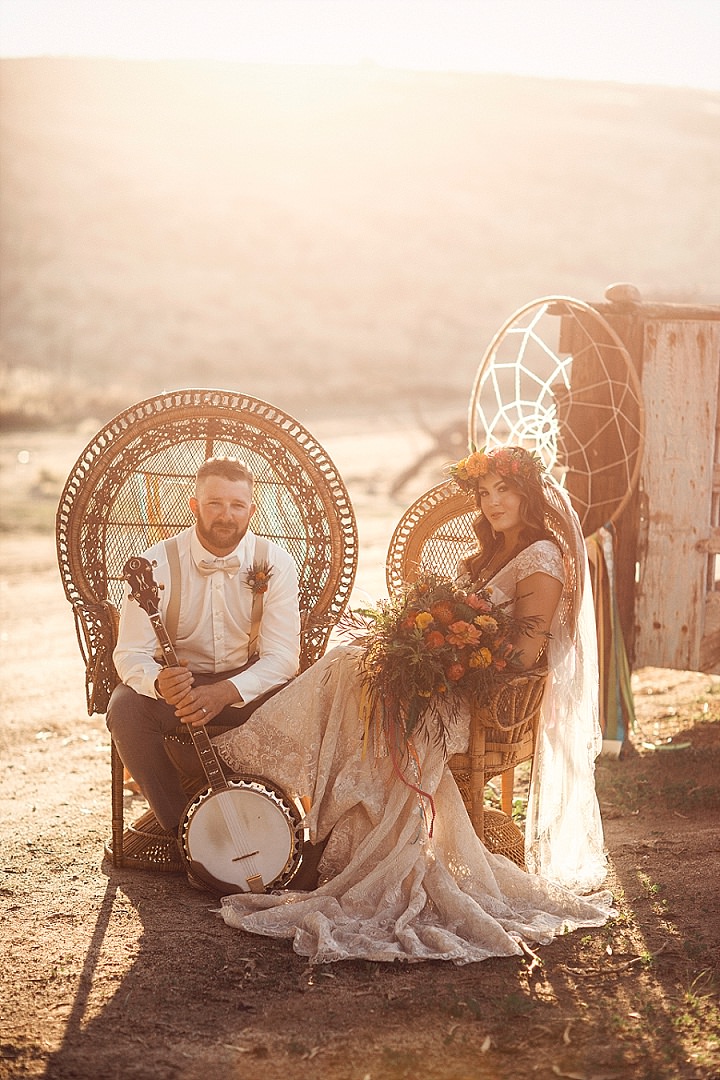 More about the Shoot
This central valley team of California creative partners came together to produce a styled shoot that would appeal to the couple who chase adventure and dare to be in touch with their artistic side. Between handmade dream catchers, colored glass and vintage lace blossomed a bohemian styled wedding sure to have a contagious element of wanderlust.
The Team who made the Shoot possible
For more information about Allison Claire's work go to: