How to become a wedding planner
As mentioned before in my post Why does everyone want to become a wedding planner I get asked a lot by students and people aspiring to be wedding planners how to get into the business. I wrote my last post on why I couldn't take on staff or placements, so I thought I would try and be a little more helpful and stop telling people why I can't do something and try and offer some advice instead.
The main thing I get asked is 1) do I have any work placements/jobs and 2) can I offer advice to those who call or email me on how to get a leg up in the business.
No one told me anything when I start, I did get a few suppliers tell me how hard wedding planning is, others tell me of planners that had gone out of business, but I never once called anyone to ask their advice. Maybe if I had I wouldn't be here now, as 2 years ago, planners were pretty few and far between, or certainly seen as a luxury item. The market has developed in the past 2 years, but it's still something that takes explaining to others and still something that a lot of brides feel they can do without!
However the increased interest by others in becoming a wedding planner shows an obvious shift in its popularity and the fact that slowly but surely it is becoming the norm…or at least more common to some brides and grooms.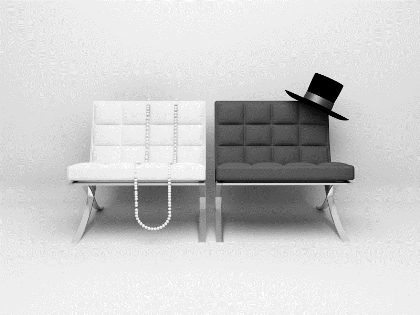 I started looking into wedding planning as a career about 6 months before I got made redundant back in June 2009. I had it in my head for quite a while as I was planning my own wedding that planning other people's weddings was something I would love to do. I guess I started researching the idea while I was still in my old job. My position in recruitment at the time was pretty shaky due to the state of the economy so I was looking at other options in case the job went belly up…….and on the last day of my honeymoon it did just that and I was made redundant!
And from there my journey into the wedding industry began, I had no idea what was ahead of me, or how much my job would take over my life. I had been self-employed before so I did know some of the things to look out for, but I don't think I was quite ready for how all-consuming the wedding world would be!
Now this is not going to be the bible of how to become a wedding planner! I can only speak from my own experiences; this is not the law of how to become a wedding planner, just how I did it myself.
Thinking about it all logically and in what order I did things, here is a breakdown of the areas I am aiming to cover each week and how I got myself on the road of wedding planning.
So this is going to be a weekly post until I run out of advice (which could be quite quickly!)
Coming up will be:
1. Get business advice
2. Start a wedding planning course
3. Research your competition & the market around you, find a niche
4. Create your brand
5. Get out and network and get yourself on social media
6. Get a website and a blog
7. Get some experience and work for free
8. Go out and meet suppliers and venues
9. Do your first few jobs and make mistakes
10. Think about add-ons and a side line to the business.
If there is anything above not listed that you feel you would like covered in this weekly how to post then do let me know. I will start next Wednesday with Getting Business advice, maybe not the most rock and roll of subject matters, but importaThis is a very organic process and I'm sure it will change as I start looking into each area in more detail, so I'm completely open to ideas and suggestions on this area.
These posts are for you, so they need to be as interactive as possible, feel free to ask me anything!…….well almost anything!