Here at Boho we get invited to a lot of wonderful events, fashion shows, product launches and open days. However as the Blog is based in the North of England and most of these events are held in London it is sometimes hard to accept as many of these invitations as we would like. However a few months ago the lovely Laura who is based in London contacted me to see if I would be interested in her attending some London event for the Blog. I of course jumped at the opportunity.
Today Laura will be telling us all about her trip to the Ritz to view the band new collection by Halfpenny London. The whole night looked amazing and Laura had a fabulous time being totally spoilt while viewing the brand new 2017 collection in an exclusive show.
'Bride's Magazine hosted a press and reader's viewing of the Halfpenny London 2017 collection at The Ritz'

More From Laura about the event and the stunning 2017 Collection
William Kent House at The Ritz came into it's own as the setting for the recent showcase of Kate's 2017 collection. The grand, yet quintessentially English setting of the catwalk, complemented the delicate lace and stunning embellishments of the gowns perfectly; drawing gasps from all of us lucky enough to view the show.
As the models sashayed their way down the English country-garden lined staircase, we observed an array of classic Halfpenny gowns – think floral lace, vintage influences and tailoring that celebrates the female form. However the new collection also held a few wonderful surprises, with interesting textures from embellishments such as beading and applique, as well as bold shapes and beautiful low-cut backs.
Overall the collection felt vintage, yet at the same time, totally modern. It definitely had the uniquely Halfpenny Brit-cool feel about it and I wanted to try on every dress! Kate received a standing ovation at the end of the showcase and rightly so, brides-to-be are going to fall head-over heels for this collection.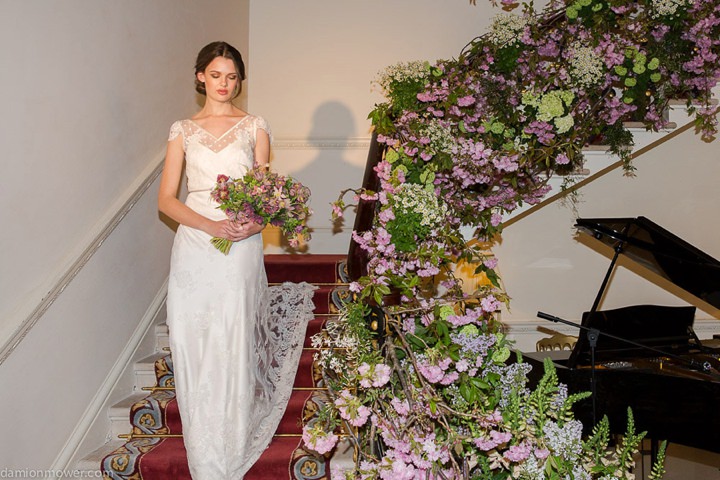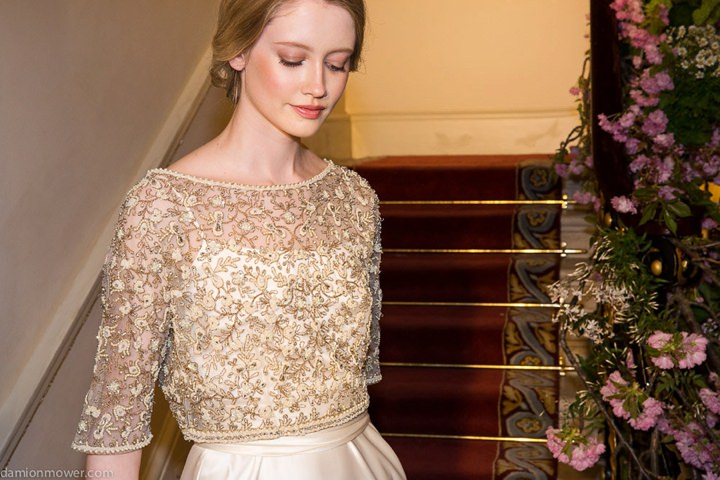 For More Information About Halfpenny London
www.halfpennylondon.com / FACEBOOK / PINTEREST / @Halfpennylondon / I: halfpennylondon