As you know I am a big fan of many things here on the blog, one of them being the work of Jon from S6 Photography and another one being destination weddings. When I caught a glimpse of a wedding that Jon had shot in Sorrento, I just knew I had to feature it on the blog, lucky Jon agreed and here we are today! The wedding is beautifully shot and captures the scenery of Sorrento perfectly. With an intimate number of 28 guests, Kirsty and William chose a wedding that suited them and I'm sure you will agree the results are beautiful.
'It was a relaxed day surrounded by our closest family and friends, it meant the world to be able to share the day with the people most special to us. It was everything we could have wished for and more, and the stunning views over the gulf of Naples will be an everlasting memory we can treasure for years to come'
Kirsty and William were married on 24th September 2015 at Sorrento, Italy – 'The Ceremony was at San Francesco Cloisters followed by the reception at Villa Pompeiana at Hotel Bellevue Syrene. The Villa Pompeiana terrace overlooks Mount Vesuvius and the gulf of naples. After provisionally booking a wedding in the UK and starting to plan it, we realised we were trying to plan a wedding to please other people rather than ourselves. We wanted everyone to have a great day and didn't want to leave anyone out so in the end we were trying to plan a wedding for 120 guests, and then we realised the day is supposed to be about us so then decided to have a small wedding with close family and friends. We both love Italy but neither of us had visited Sorrento before but after looking at photos we knew it was where we wanted to get married. We had a total of 28 guests. It took us 9 months to plan the wedding, we had a wedding planner based in Sorrento so the planning was really easy as she arranged most things for us'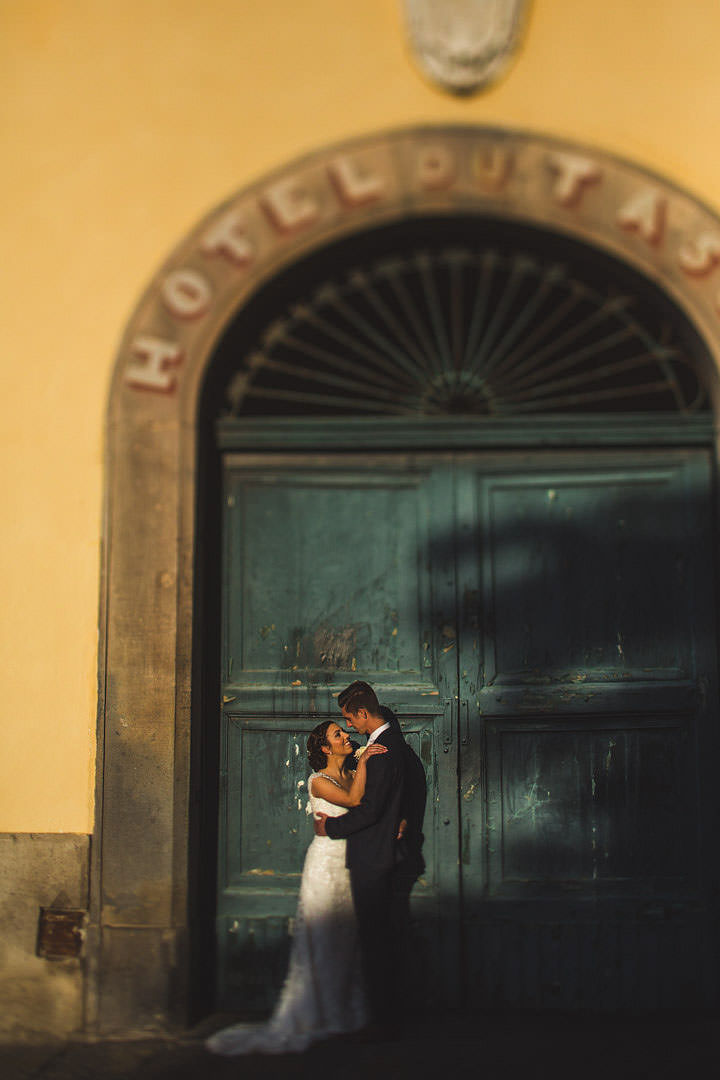 How they met
We met in a bar whilst on holiday in Crete, but strangely we were both from Rotherham. We had to go all the way to Greece to meet someone from the same town. We have now been together 7 years, and have a 3 year old son, Jack.
The Proposal
We were engaged for 17 months before we got married. Will proposed at Champ de Mars, Paris in view of the Eiffel Tower. We'd been for an evening meal and went for a walk around Paris. I had no idea Will was planning to propose, and even when Will had asked me and presented the ring I had to ask if he was joking as he took me by complete surprise. Will carried the ring around with him for two days before finding the right moment.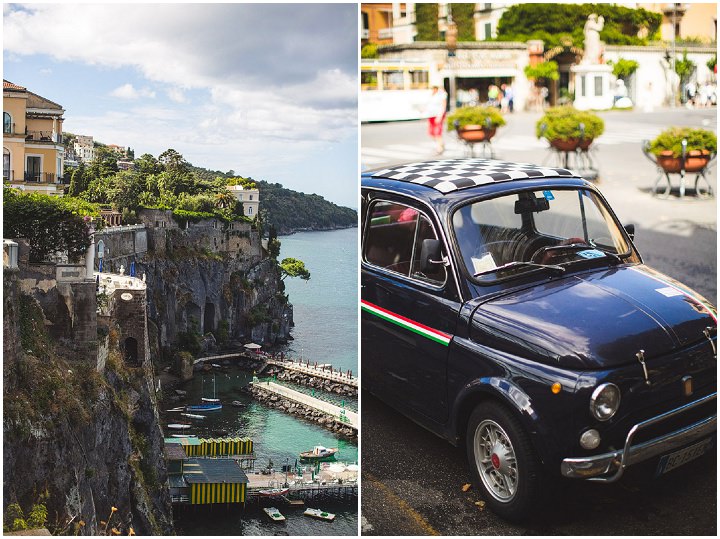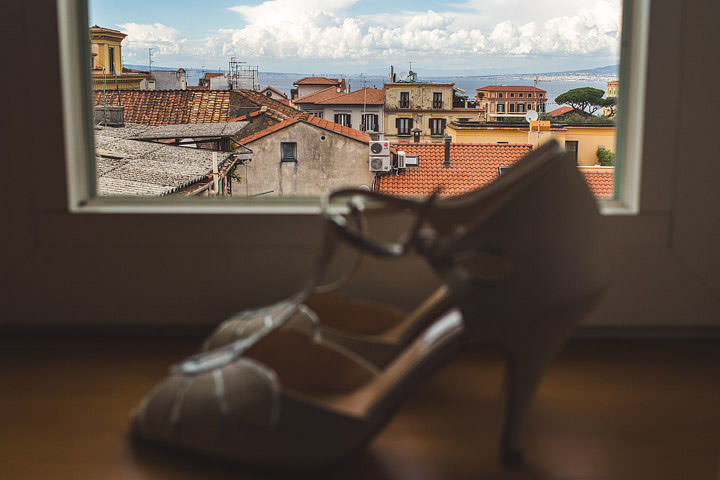 How did you allocate your budget
We didn't really allocate a budget but spent around £12,000 on the Italian wedding which included everything as well as the wedding planner, venues, photographer and our accommodation and travel for the week. We held a party in a barn local to us when we got back home so we could celebrate with friends and family who were not able to come to Italy but that was under £1,000.
How did you choose your photographer
Jon was the photographer at one of our closest friend's weddings a few years back, so we had followed his work since then. We love Jon's work so naturally he was the only choice for our wedding. He is really friendly guy and put us both at ease on the day. Even all our guests commented on what a nice guy he was!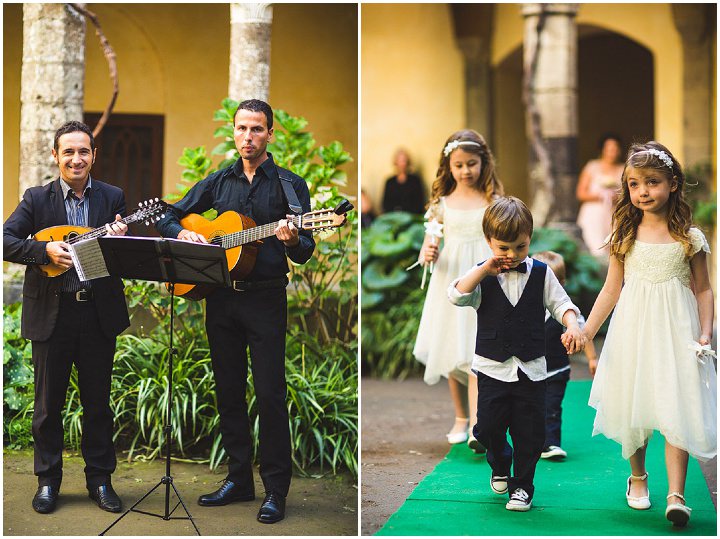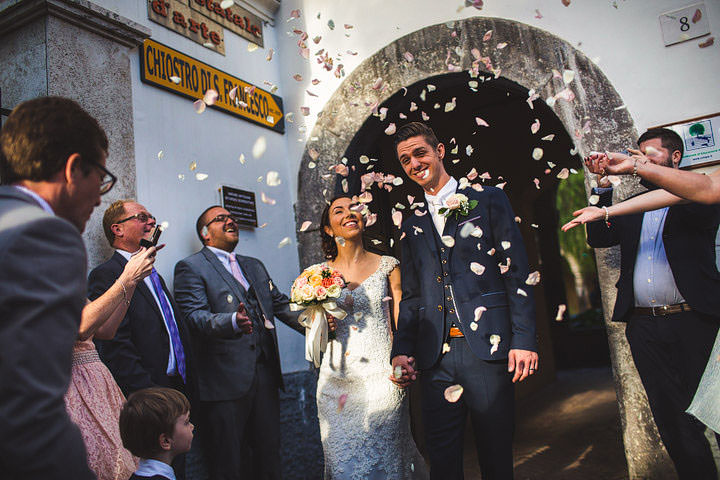 The Dress
The dress was a Justin Alexander Signature dress made from Venice lace. I bought the dress from The Harrogate Wedding Lounge, the staff were so lovely and helpful, I told them I needed to buy my dress that day as it was February and the wedding was in September so I'd left it quite late to get my dress. I had visited a few bridal shops before I'd been to The Harrogate wedding lounge but nothing really stood out to me until I visited there. I chose the 'Mimosa' shoe in Ivory by Rachel Simpson as they were super comfy and not too high. I didn't have too many accessories as I didn't want to take away from the dress, I had a hair comb by Ivory & Co and a pair of earrings from Beaverbrooks.
The Suit and Bridesmaids
Wills suit was a 3 piece by Ted Baker. I only had one adult bridesmaid and I bought her dress from the online shop Asos. I had two young bridesmaids whose dresses I purchased from Monsoon, they were the Estrella dresses which had beading on which matched my dress. Our son and nephew were pageboys and we got them a navy linen outfit from Marks and Spencer.
Theme or Colour Scheme
We didn't really have a colour scheme in mind until I bought my adult bridesmaid dress, I'd always liked pastel pinks so when I found the right bridesmaid dress I chose a similar colour for my flowers.
Flowers
My bouquet was made up of pastel coloured roses
Decoration
The reception venue decorated the venue with pastel petals and flowers.
Food
The food was amazing! We had an assortment of grilled vegetables, Italian meats, mozzarella and fresh locals cheeses to start, followed by ravioli stuffed with aubergines and fresh tomato sauce. For the main course we had beef fillet with potatoes, salad and asparagus wrapped in prosciutto. Then dessert was fresh fruits with lemon sorbet followed by coffee, lemon liqueur and wedding cake.
Wedding Cake
The wedding cake was provided by the wedding venue, it was a simple three tier lemon sponge cake decorated with pastel pink and cream petals.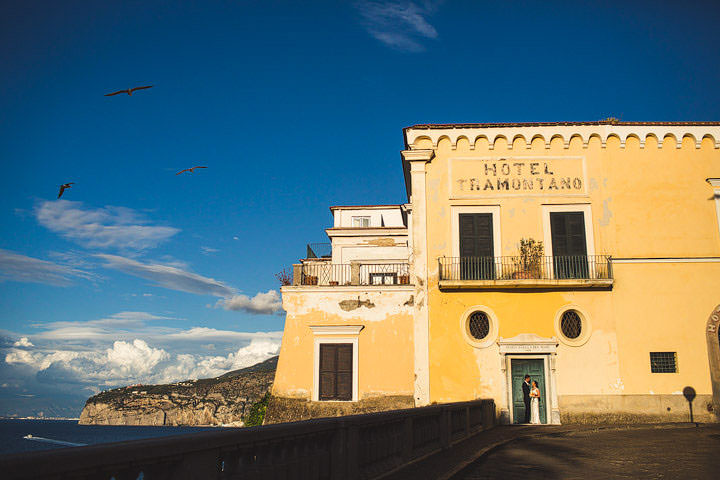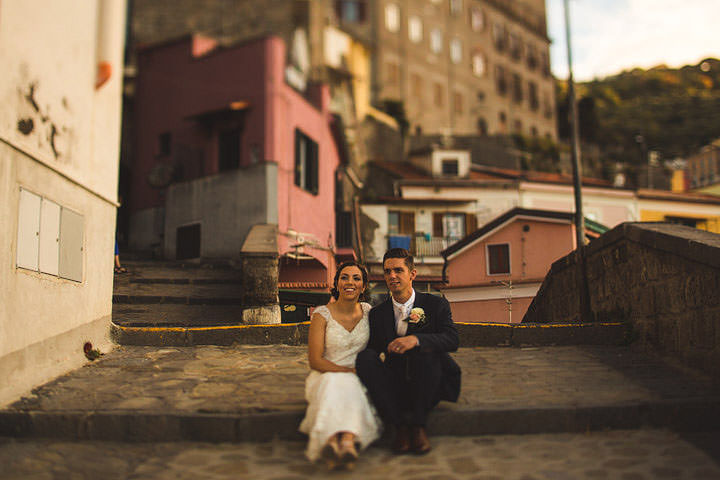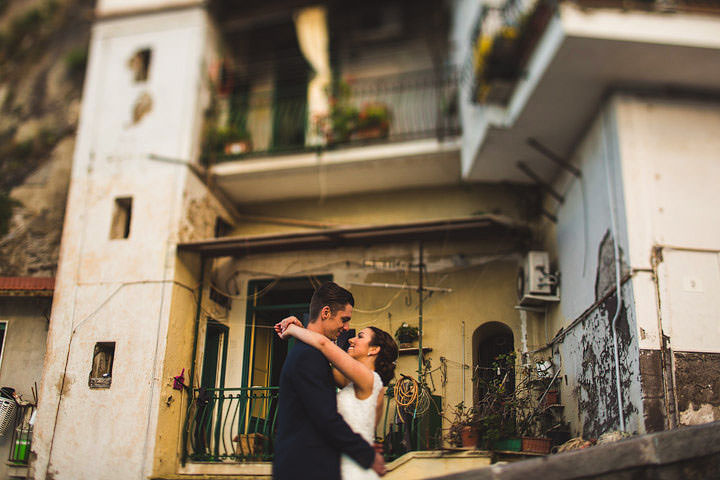 Entertainment
During the wedding ceremony we had a guitar and a mandolin player playing before the ceremony, during and after. Then when we moved onto the reception venue we had a playlist we had compiled ourselves.
The Stationery
The reception venue provided the stationary.
Special Moments
The whole day was special; from seeing each other for the first time, to the walk down the cobbled streets from the ceremony to the reception venue as husband and wife and finally seeing the view from the Villa Pompeiana terrace at hotel Bellevue Syrene. As we walked through the streets of Sorrento we felt like VIP's as people were taking photos of us and congratulating us, it was all very surreal.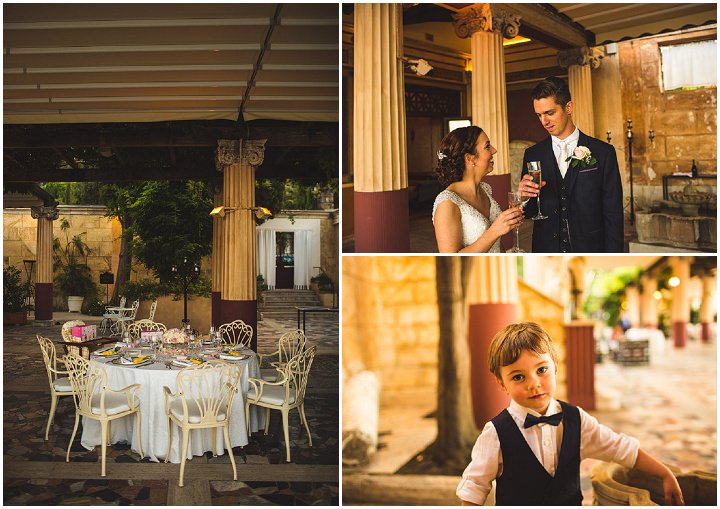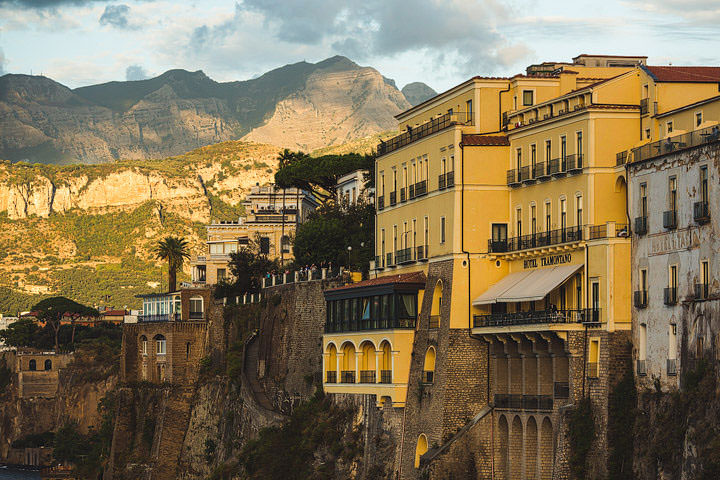 Advice to other couples
To remember the day is about the two of you getting married and doing what you want to do not what other people want you to do. To enjoy the day and remember to take some time out just the two of you, we managed to take half an hour out just the two of us while our guests were having aperitifs.
Biggest surprise
The biggest surprise was how stunning the reception venue was, having not visited it before booking the wedding we were in awe of the amazing views and felt so lucky to be able to celebrate the evening on such a grand terrace.
Supplier Shout Outs
For more information on Jon's work please go to:
www.s6photography.co.uk / www.s6photography.co.uk/blog / FACEBOOK / T:@s6photography I: @s6photography