Good Morning and welcome to the weekend! How are you all? I am very well and have a super packed weekend of activities. Paul is in Norfolk today shooting a wedding and I am home alone with Fearne and Daisy. Our plans are to head into Harrogate and enjoy a slice of cake and a day of shopping. Sounds perfect to me, how about you? Does anyone have a wedding this weekend? We would love to hear about it.
Today we are back with our weekly Boho Pins feature and todays chosen theme is delicious Dessert Tables. So much yummy inspiration for you, It's bound to make you hungry.
Image Source via www.katiejacksonphotography.com – This dessert table is full to the brim with amazing treats and I just love the rustic styling
Image Source via www.asaimages.co.za – If you are having a bright and colourful wedding then this is the dessert table for you. Bursting with colour and flavour.
Image Source – I absolutely LOVE this, a whole wall of donuts in this amazing donut bar. How perfect!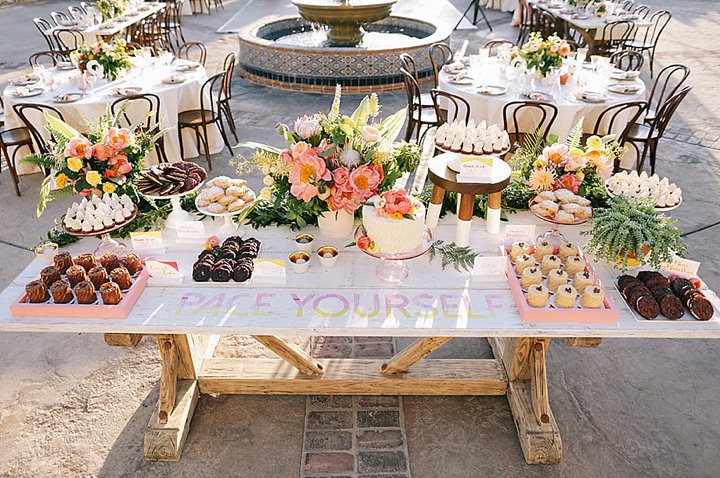 Image Source via www.brandonkidd.net/#welcome – For something a bit more sophisticated, this stylish dessert table not only looks super pretty but I'm sure it tastes amazing as well.
Image Source – The perfect addition for any boho bride. This bohemian inspired dessert table looks beautiful as do the desserts.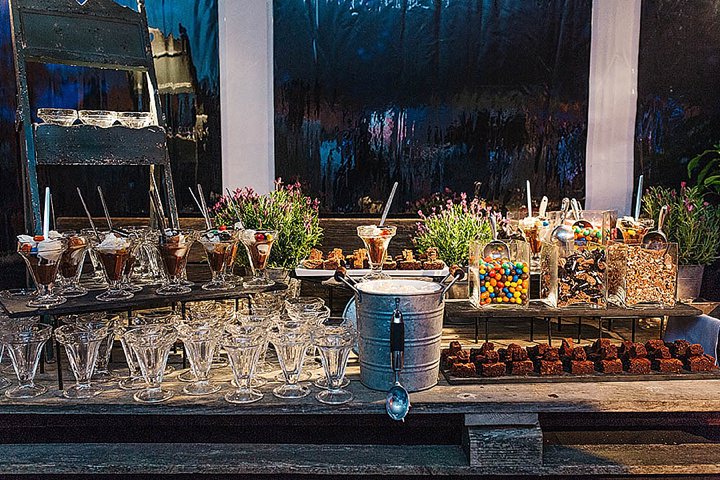 Image Source –  via www.pauljosephphotography.co.uk – A brownie sundae station.  I was happy to be at this wedding and my oh MY it went down a treat!
Image Source – Little taster desserts!  How lovely.  you could have one of each but I think I would have two of the peanut butter oreo.  Heavenly dessert.
Image Source via www.christinakarst.com – Donut bar.  Where is the love heart emoji when you need it?
Image Source via www.mandjphotos.com – I love this display and I love the colour palette.  Beautiful.
Image Source – A really beautiful outdoors display.  I love the rustic chic look of this dessert table.
TO FOLLOW KELLY AND I ON PINTEREST…
Kelly H – www.pinterest.com/bohowedandlife
Kelly C – www.pinterest.com/kellypjphoto

[jprel]