Happy Friday everyone, and welcome to the end of the working week. I do hope you are looking forward to the weekend and have something fun planned. To end the week I have this super stylish outdoor Melbourne wedding for you, it is SO pretty! Set amongst the most gorgeous lavender field, this wedding has an outdoor ceremony as well as an outdoor reception. With the most perfectly put together flowers and hanging decoration, this wedding really is swoon worthy and a total feast for the eyes. Lauren and Chris chose elegant yet natural decoration, that really worked with the outdoor setting. Beautiful outfits, fab food and photos from Blumenthal Photography to capture the day forever in pure perfection.
'Our wedding was rustic, charming, provincial, very laid back and relaxed and completely outdoors! It was truly a timeless and elegant event that reflected both of our personalities'
Lauren and Chris were married on 21st January 2015 at Sault Restaurant, Daylesford in Melbourne. 'We were absolutely blessed to find Sault Restaurant in Daylesford. Firstly – It was only fitting that we chose the quant country town for our wedding considering the amazing memories we've had there from weekends away to our actual engagement! The landscapes and scenery surrounding Sault were also perfect for our rustic, provincial theme. Lavender fields, stunning vineyards, greenery and sunsets made our choice just that much easier. We had about 150 guests join us for the ceremony and reception. The planning took us just over 12 months, this gave us plenty of time to get our hands on our venue!'
How they met
Chris and I met during a NYE party back in 2000. As the night progressed, we ended up at a rooftop bar to watch the midnight fireworks and as the liquid courage got flowing. It was literally like we had known each other for years. Right before the fireworks, Chris took my hand and led me to part of a balcony. As midnight came and the fireworks begun, we shared our first kiss under them. Although it was extraordinarily cliché, as the saying goes "the way you spend your NYE is the way you'll spend the rest of your year!" In my case, I'm hoping this saying goes for the rest of my life.
The Proposal
Right outside of Melbourne city – there is a charming little country town called Daylesford. I'd never been before Chris took me, but after our first stay, visits were certainly a reoccurrence! On one of our stays – Chris had arranged a picnic for us in one of the well-known lavender fields. It was an absolute shock when I went to go open my napkin and a diamond ring fell out. Tears were flowing when he proposed and the rest of the weekend just couldn't have gone any better. He organised a dinner with both of our parents that night and arranged an overnight stay in a gorgeous little cabin. It's a memory I'll never forget.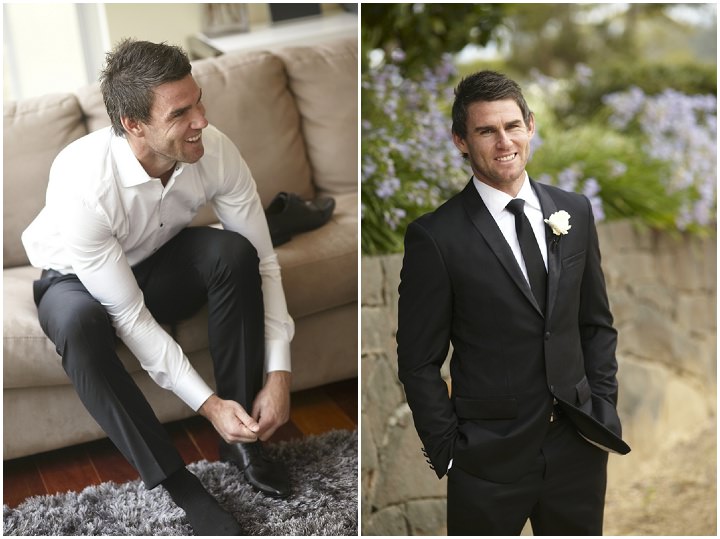 How did you allocate your budget
Most of our budget went to the venue and the accommodation/pampering for our bridal party. This certainly wasn't a waste though as it was so amazing having our loved ones with us in preparation for the big day. We also put a lot of our budget into the decoration of the reception venue and we allocated a decent amount to my bridal gown.
Where did you splurge and where did you save
We really splurged on the decorations and décor at our reception. Seeing as the reception was outdoors in the field, a lot of the aesthetic had to be created. This was however great as we got to decorate the venue exactly how we wanted! We ended up splurging quite a bit on the floral arrangements which was in the end, completely worth it – I think they really made the look!
How did you choose your photographer
We chose Blumenthal simply because of their breath-taking work! When we were searching for photographers, we noticed that a lot of them would do quite posed and set up work. Blumenthal, however had lovely natural shots that really captured the settings and emotions of the day. They were also fantastic with their use of lighting which was important to us considering the whole day was practically outdoors.
The Dress
My dress was by Suzanne Hardwood, my bracelet was given to me by my mother as a wedding gift and my shoes were by Zu.
The Suit and Bridesmaids
Chris' suit was by Vera Wang at Soho House in South Yarra and the bridesmaids gowns were from whiterunway.com
Theme or Colour Scheme
We really wanted to keep the colour theme light, bright and quite neutral.
Flowers
Most of our flowers were white mid stemmed roses and English posies – we also however had touches of hydrangeas.
Decoration
We really relied on the floral arrangements for our decoration but we also included a lot of candle lighting! Glass was also really prominent in our décor, for example we had small glass bowls with tea light candles in them and also had hanging branches of glass baubles and flowers. The candle lighting was really important seeing as the event was outdoors and went into the evening.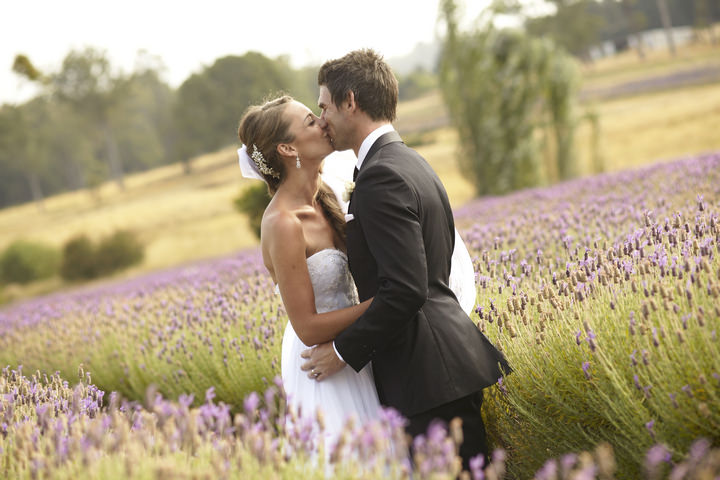 Food
Sault prepared a delicious salmon dish with asparagus and also a stuffed pasta dish with rocket on a bed of spiced lentils. However, my favourite thing would had to have been the yummy goodies on the candy table of cookies, biscuits, cakes and chocolates.
Wedding Cake
We had a two tear vanilla sponge with white chocolate fondant and Chantilly cream, with sugar peonies on the outside.
Entertainment
Chris' friends actually supplied us with the music during the ceremony! With just an acoustic guitar and their voices – it was perfect for the daytime. At night however, once the party really got going we had a DJ playing our favourite tunes.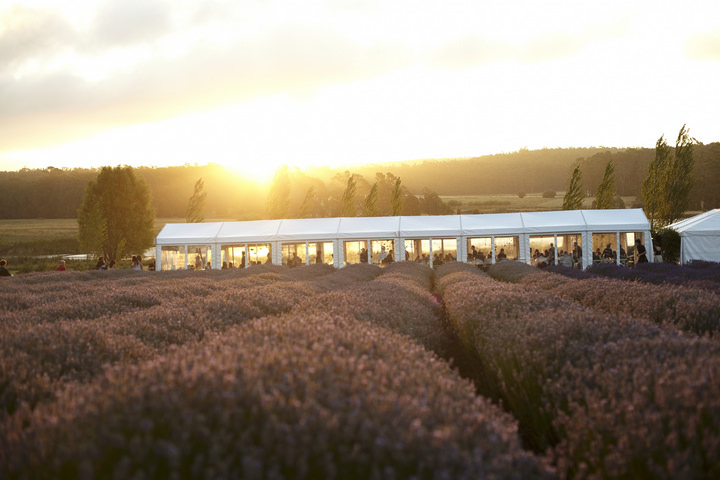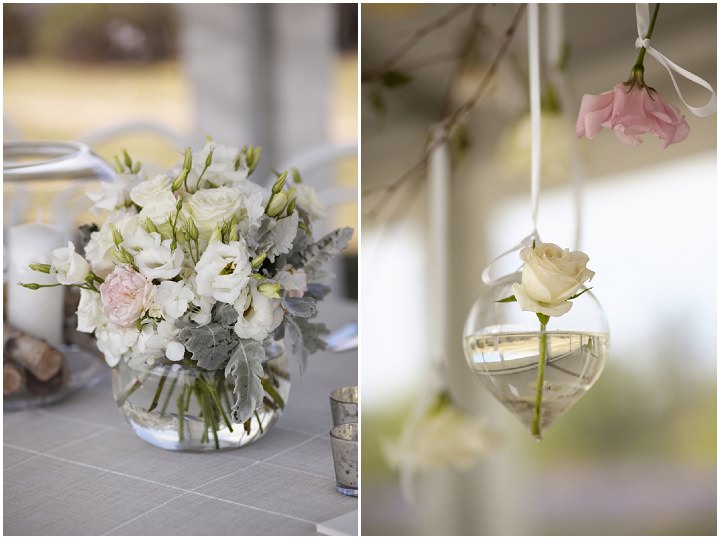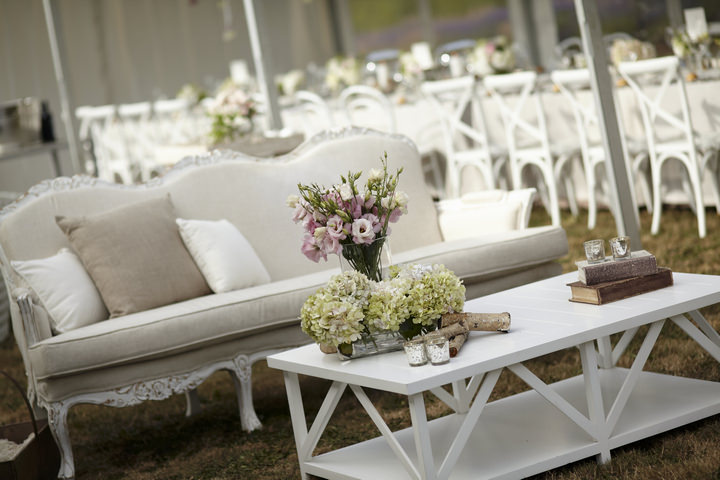 The Stationery
An amazing UK based invitation company – Adorn Invitations. They had really unique but classic designs which were perfectly fitting for us.
Personal or Handmade Touches
The personal touches we added were all amongst the décor. For example, we added small wooden logs from my parent's farm into the glass bowls where the candles were. We thought this would be a really beautiful ode to our childhood.
Special Moments
Apart from the obvious (marrying Chris), I think the fun that everyone had dancing and singing together after the speeches at our reception really topped off our night! This was probably the first time that we had all of the people who really mean the most to us, in the one venue, and everyone was just so happy. I really didn't want the night to end even though I was absolutely exhausted! Thinking about all of our friends and family goofing around together; age differences between people, and whether they actually knew each other or not meant nothing to anyone, because we were all celebrating the same thing together. Thinking about our entire day still brings a smile to my face every time!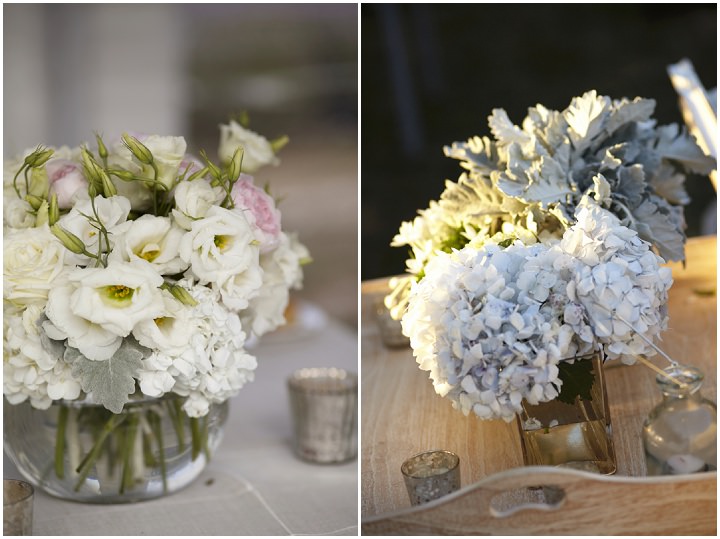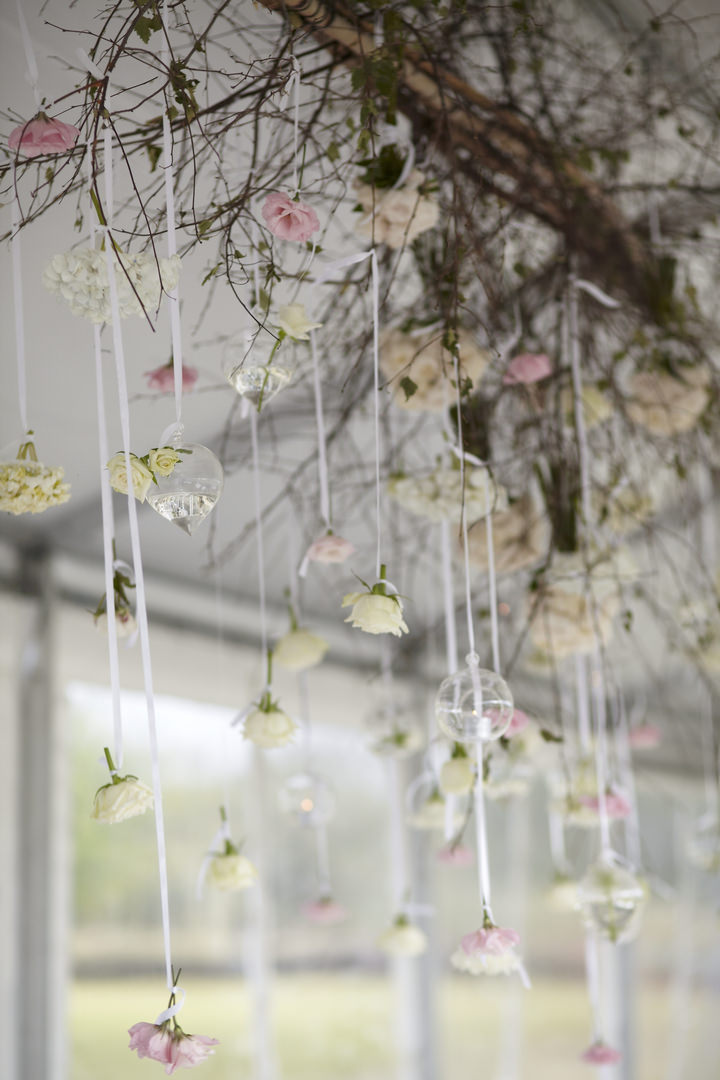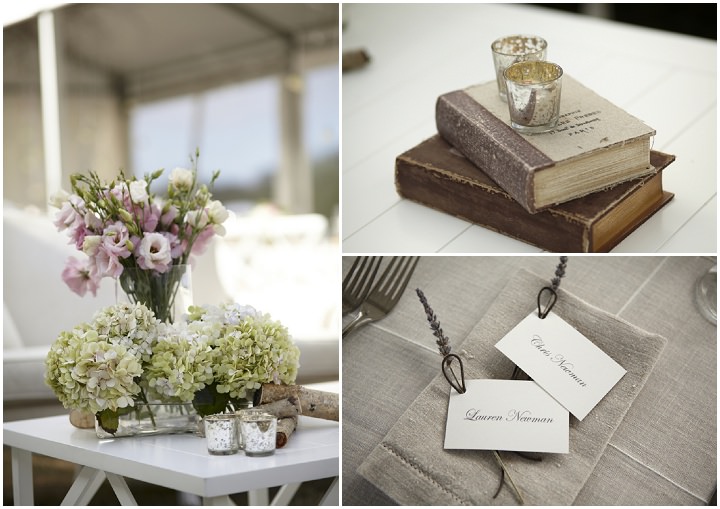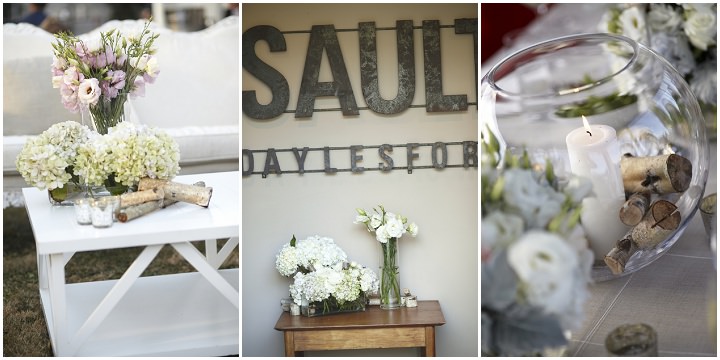 Advice to other couples
The best advice I could give would be to just relax! Chris and I are both very laid back and this truly made the process just so much easier. At the end of the day – it really isn't worth sweating the small stuff because when you look back on your big day, it won't be the coloured flowers that you'll think of or the flavoured drinks but the memories with your partner and your loved ones.
Biggest surprise
The biggest surprise was when my parents gave me a diamond bracelet at the beginning of the day. I had no idea and the gift was truly stunning! It was such a special thought from my parents, and I hope to some day pass on the bracelet to my daughter on her wedding day.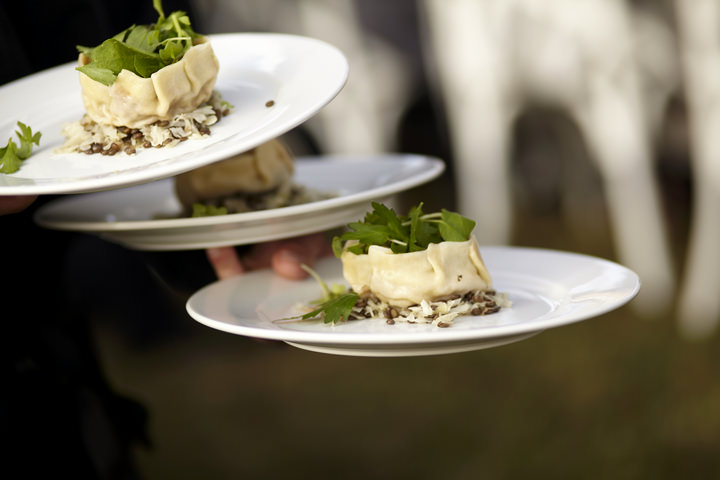 Supplier Shout Outs
For more information on Blumenthal Photography's work please go to:
www.blumenthalphotography.com.au / www.blumenthalphotography.com.au/blog.php / FACEBOOK/ I:blumenthalphotography