Today's wedding is an incredibly special one and features a very brave bride, Chloe and an equally brave and incredibly loving groom, Paul. Chloe has terminal cancer and has been told that the condition has worsened.  With this news Patricia Harrison and her team at Gift of a Wedding planned the most perfect day for them in a matter of weeks. The results are spectacular, a wonderful collaboration of some incredibly talented wedding suppliers, all showing the wonderful spirit that the wedding industry holds. Chloe looks amazing and is radiant from start to finish and Paul plays his part as the dashing groom perfectly. The wedding is amazing, the beautiful autumn colours, the styling, the decoration, and so many smiles from all the guests and of course the biggest smile from Chloe herself. A truly magical day that will be remembered by all involved for a very long time. We wish you all the best Chloe and Paul, Thank you for sharing your beautiful day with us here at Boho and thank you to Lottie Elizabeth Photography for these stunning images.
'The most perfect day ever'
Chloe and Paul were married on 2nd October 2015 at Broncoed Uchaf, North Wales. The ceremony took place outside, underneath the copper Beech tree, in the apple orchard.
A few words from Chloe the Bride:
What made it special was everyone coming together to give us the perfect day, it really meant a lot that complete strangers would go out of their way to do that. Also, I loved my outdoor walkway of autumn leaves down the aisle, the vintage look of the stretch tent, the weather (which was just perfect, considering it was October!), the food and just the general feeling of the day. Everyone was so positive and happy for us.
From Lottie the Photographer:
Chloe and Paul's wedding was arranged at short notice by Patricia Harrison and her team at Gift of a Wedding, which is a charity who gift wedding services to people who have a terminal ill-ness or life shortening disease. Sadly, Chloe had been told that her illness had progressed. Chloe and Paul have been together as a couple for over 10 years and her Dad suggested that the get married – it was certainly a good call!
Chloe and Paul had a small 'legal' service at the Registry Office with close family/friends and an outdoor ceremony held at Broncoed Uchaf near Mold in North Wales.
It was important for Chloe and Paul to have their dogs, Henry and Buddy, at their wedding and Chloe had always wanted a vintage/rustic theme. Patricia and her team worked their magic and within a few days/weeks, they were set to go.
The wedding industry is a truly wonderful industry to be a part of and Chloe and Paul's wedding was a testament to this. Suppliers from across the North West (and further afield) donated their services and made sure that Chloe and Paul had the most perfect day.
The ceremony included a hand-fasting ritual. Chloe and Paul also lit a candle at the beginning as tribute to Chloe's mum, Jan, who sadly passed away in 2006.
The whole day was filled with smiles, happiness and a real warmth. We laughed, we cried and we partied hard. Chloe's illness was put to one side and it was a truly special wedding.
After the outdoor ceremony, it was time for drinks and games in the Orchard following by a sit down meal in the stretch tent. After the speeches we ate roast meats and vegetables with a selection of puddings including a scrummy fruit crumble. We then managed to sneak our for portraits in the maize field before it was the bridesmaids' time to shine. Chloe had asked the girls to do a speech but they went a little further and organised for all of Chloe's family and friends to records videos. On top of that, they worked their magic using social media (aka Twitter stalking) and got various celebrities to record personal videos for Chloe and Paul including a number of actors from Coronation Street, Charlotte from Georgie Shore and the one and only Paul Hollywood – it was the best bridesmaid's speech EVER! It was an honour to have been there to capture it all and a day I will never forgot.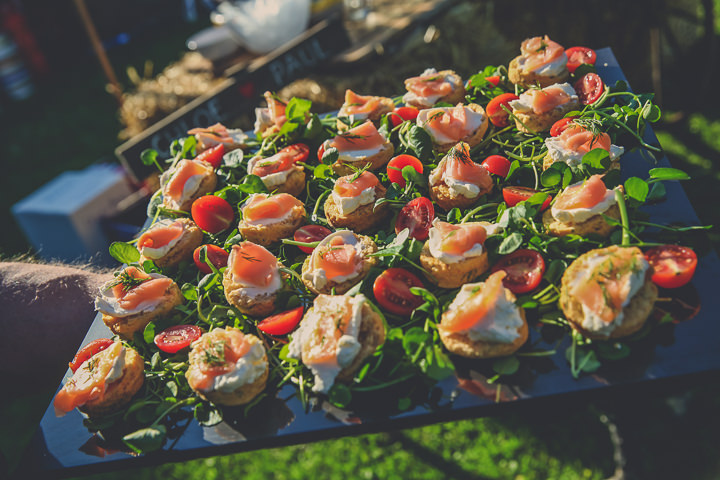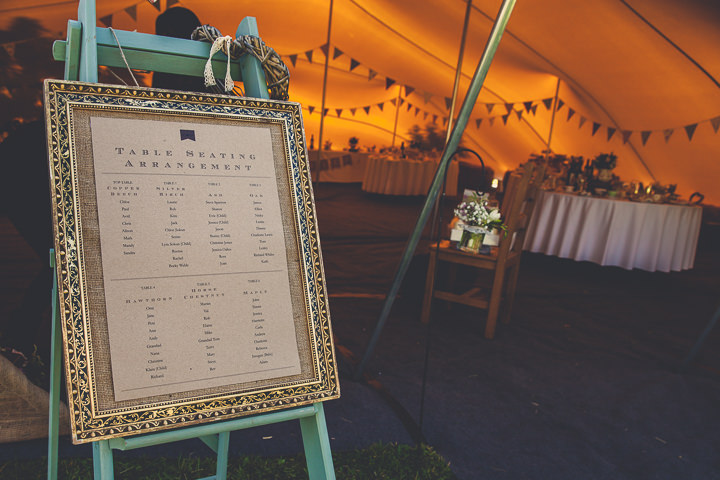 Supplier Shout Outs
For more information on Lottie's work:
www.lottieelizabeth.com /  FACEBOOK /  I:lottselizabeth / @lottselizabeth