A bit of shamless promotion for me today as I bring you the Boho Photo Booth which is now ready for hire.
On Sunday I eventually had a chance to change the website around and make some room for the Photo Booth….It has it's own little page on the website so I hope you like it!
I've had the idea of having a photo booth to hire for a long time now, and had I've had most of the bits and bobs since I put one together for Sheffield pride Civil Partnership tent last year. I then picked up a fuji instant camera from a wedding I did last summer, so after that I just neeeded some sort of screen to use as a backdrop.
I went through lots of ideas for the backdrop, using fabric…buying a room divider, but I thought that if I was going to charge money for it it needed to be something substantial, and also something that would be trasportable and easy for people to assemble.  So my lovely father in law said that he would make me one. So he went off and got me some MDF and then go it lazer cut with a speical machine and then put the whole thing together and painted it…..BLESS HIM!!  The resultt is a Photo screen backdrop that comes in 6 peices, that can go in the boot of a car (so no need to hire a van) and is easy to transport and also easy to put together.
I have been busy picking up more props and 2 baskest to put them in, as well as 4 photo frames. I wil be adding to the prop box as I see things that take my eye. At the moment it containes hats, masks, fairy wings, wands, chalk board, wigs, sunglasses, moustaches, a toy gun, toy swords, a horse (which also make a noise) feather bowers, a parasole, paper fans………..and a whole load of other stuff that I can't remeber!!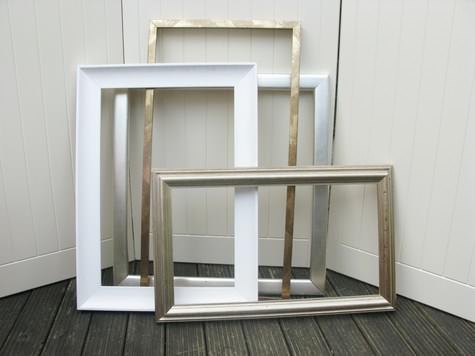 So with everything in place I just needed to get it all photographed, so I enlisted my Husband Nik, sister in law Johanna, and her boyfriend Paul to come and act as my models (gunipigs) before we all went out last bank holiday sunday. I have to admit they weren't really looking forward to it but as soon as they got the first pop out the baskest they were loving it. Nik admitedly hates having his picture taken but as soon as he gets a stupid hat or a wig on there is no stopping him!! they LOVED it, and kept saying 'this is a great idea for a wedding!'
Here's a few of the shots I took of them…admitedly I'm not a phoytographer and my camera skills are pretty roppey, so if there are any porfessionals out there who would like to come and do a better job….feel free!!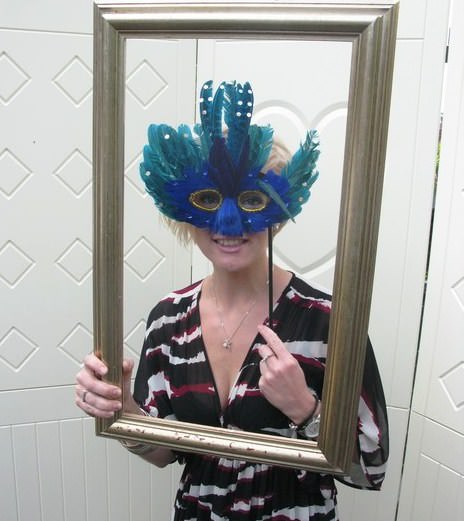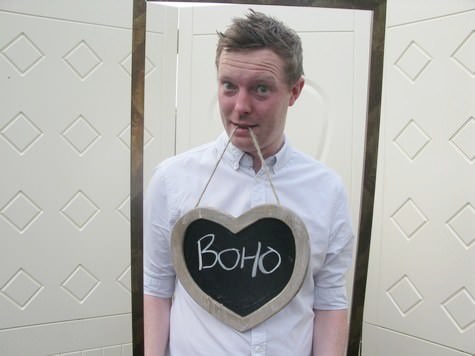 How much does it cost?
Hire of photo screen, 2 baskets of props, 4 photo frames – £150
Hire of photo Screen, 2 baskets of props, 4 photo frames, Fuji instant camera – £175
Hire of Fuji instant camera – £25
(Film is charged at £18 per 20 pictures)
For more information go to:
www.bohoweddingsandevents.com/photobooth
or contact me: [email protected]
07989 431821 / 0114 2854532
Due to an email issue if you have emailed me between the 2nd & 9th of December, please resend it.
X